How to choose the right mountaineering and ski-mountaineering harness
Escaping deep into the mountains far from the lifts and ski resorts, extending your season until the last strip of snow finally melts, scaling remote big-mountain faces, just three out of so many good reasons to click into your skis. Since ski touring often requires mountaineering gear, especially a harness, Petzl makes three dedicated mountaineering and ski-mountaineering harnesses. Between the FLY, ALTITUDE, and TOUR, which harness should you choose?
March 16 2020
Mountaineering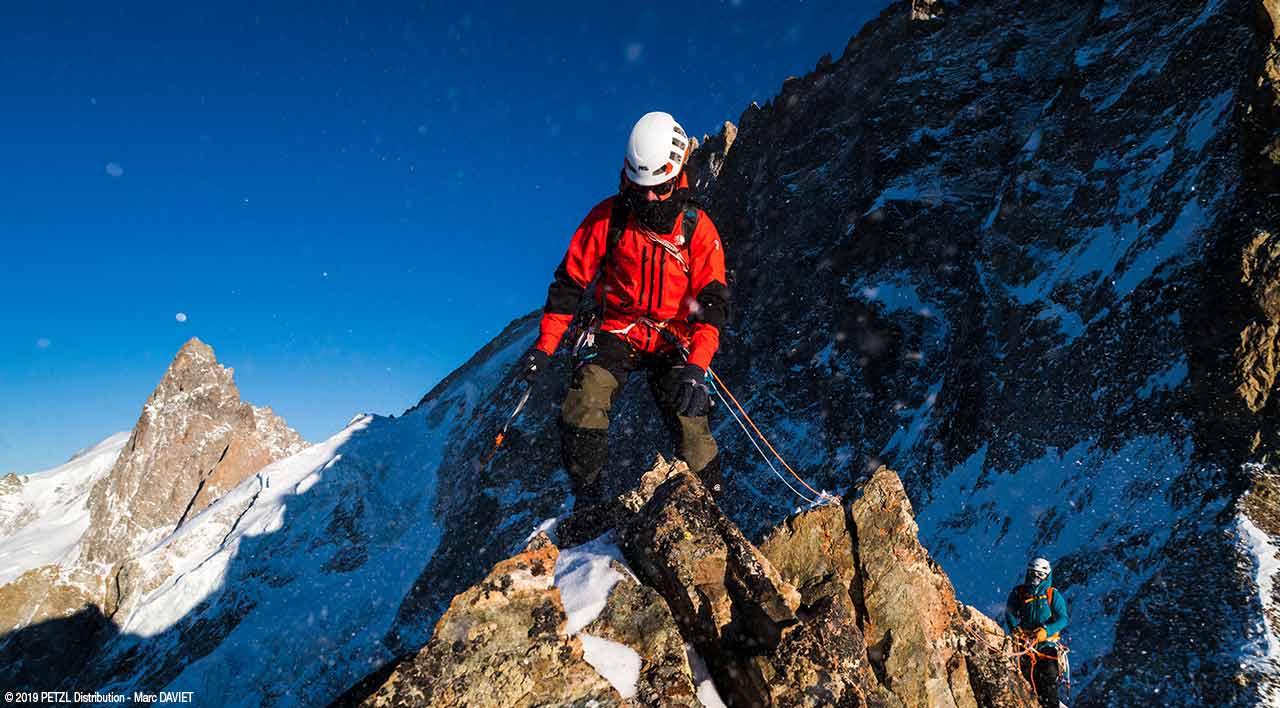 The FLY offers the most "experienced" mountaineers and ski-mountaineers access to the lightest harness currently available without having to compromise on technical performance or features! 
Designed without a buckle, and with removable foam padding for the waist belt and leg loops, the FLY weighs a mere 100 grams at its lightest. This harness is designed to be put on or taken off without having to remove your skis or crampons, includes two gear loops and four additional loops to carry and organize all the gear you need for a technical ascent, descent, or both. Lightweight, yet extremely robust, the FLY harness is designed with reinforced high-modulus polyethylene tie-in points, straps, and gear loops for enhanced abrasion and tear resistance. The FLY is the ultimate harness for mountain experts.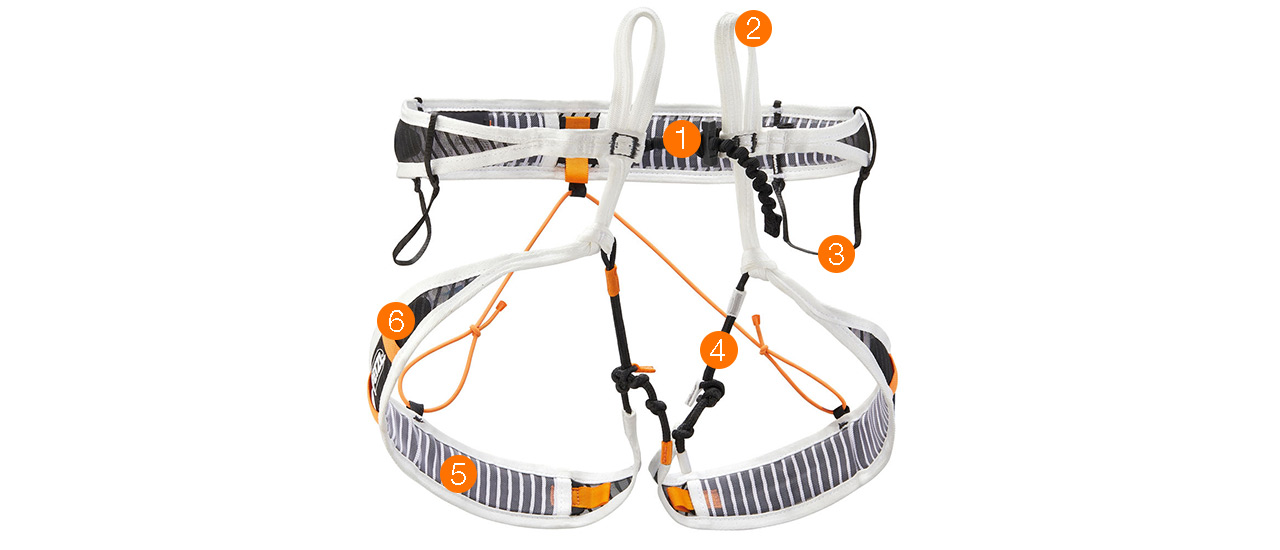 Sliding toggle
Tie-in points
Gear loops
Adjustable leg loops
Removable foam padding for leg loops
Silicone-coated ice-screw retainers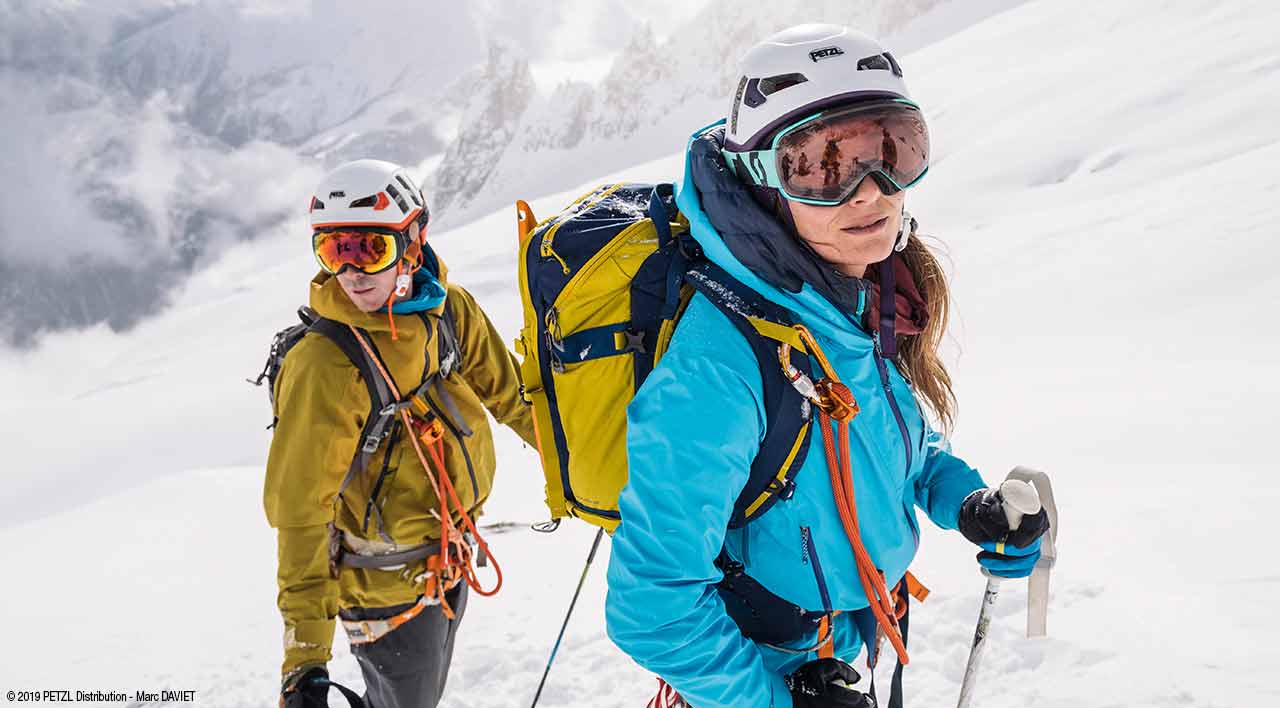 The ALTITUDE harness, versatility for ski touring and technical mountaineering
Lightweight and very compact, the ALTITUDE harness includes a simple and classic buckle and belay loop design. The DOUBLEBACK LIGHT buckle and fastening strap are easy to adjust, even when wearing gloves. By designing the waist belt and leg loops with our WIREFRAME technology, this harness is just as comfortable when walking or hanging: the high-modulus polyethylene strands spread the load effectively without having to use foam padding. The ALTITUDE harness has two gear loops to carry and organize your gear, as well as silicone-coated retainers on each leg loop to keep your ice screws in place. The ALTITUDE harness proves the right tool for the job for mountaineering and ski-mountaineering technicians.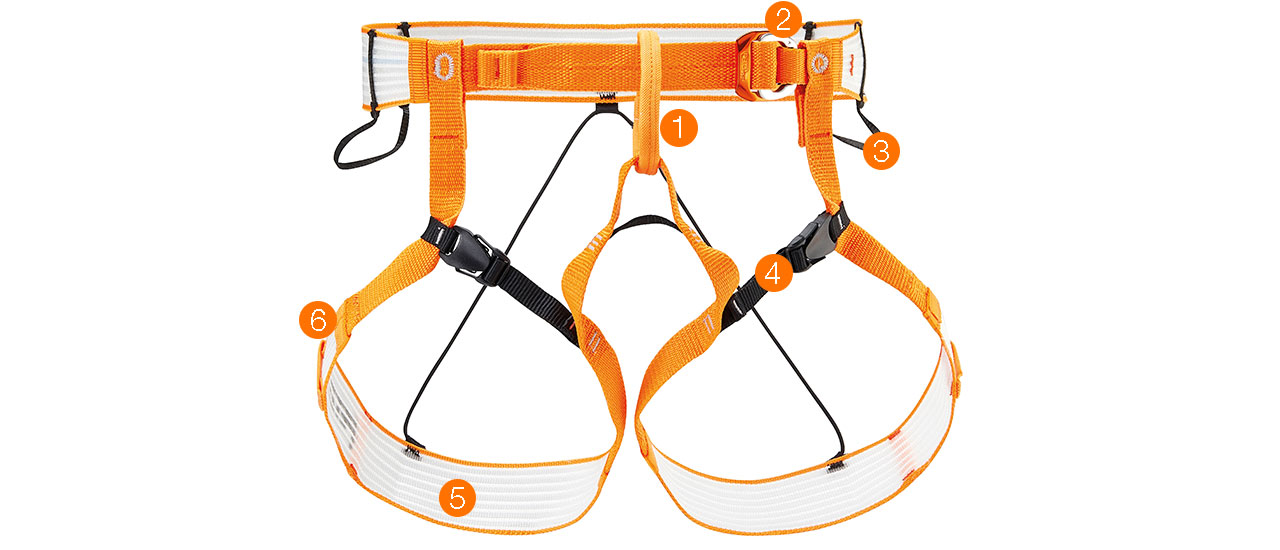 Tie-in point
DOUBLEBACK LIGHT buckle
Gear loops
Adjustable leg loops
Leg loops designed with WIREFRAME technology
Silicone-coated ice-screw retainers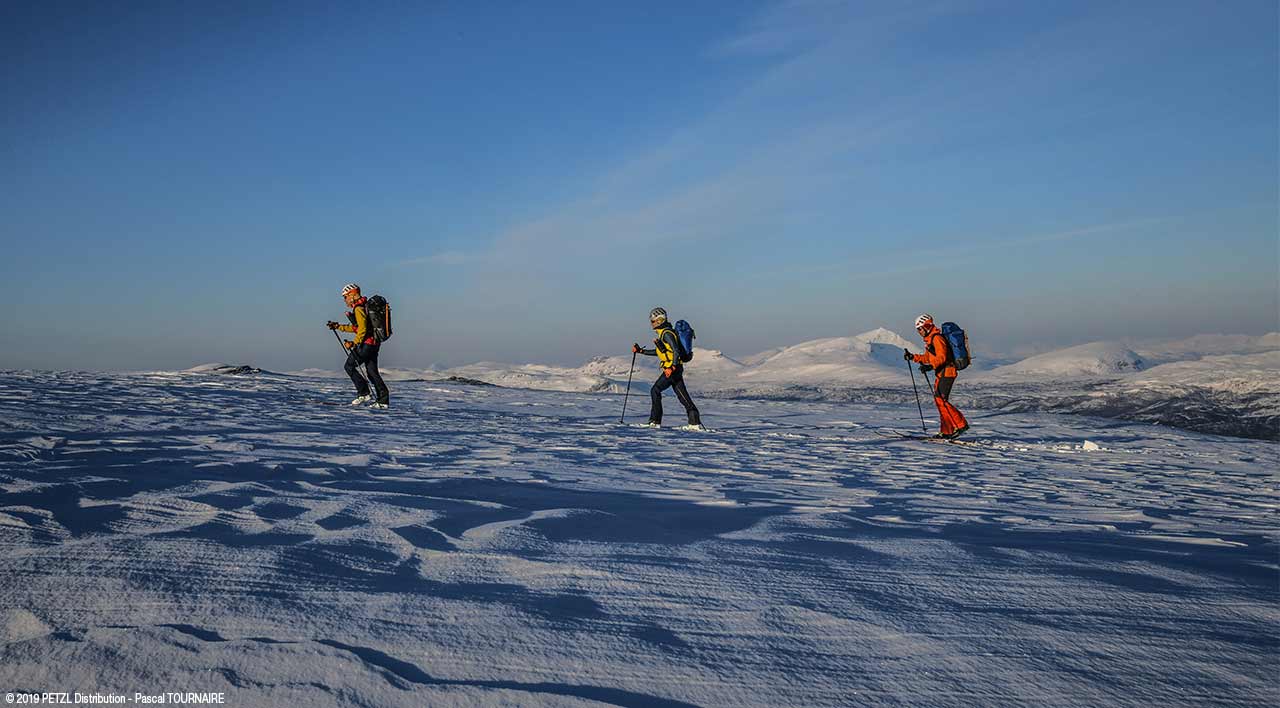 The TOUR harness provides the right amount of everything for glacier travel and ski touring
Weighing barely 200 grams, the TOUR's high-quality construction and materials, as well as our FRAME technology (central strap for waist belt and leg loops), provide this harness with incredible durability. In spite of its simple appearance, this harness includes all of the essentials and much more: color coding to tell the difference between the inner and outer strap, two gear loops to carry and organize your gear, ice-screw retainers on each leg loop, a DOUBLEBACK buckle and fastening strap that make it easy to adjust even when wearing gloves…You will undoubtedly appreciate everything the TOUR harness has to offer!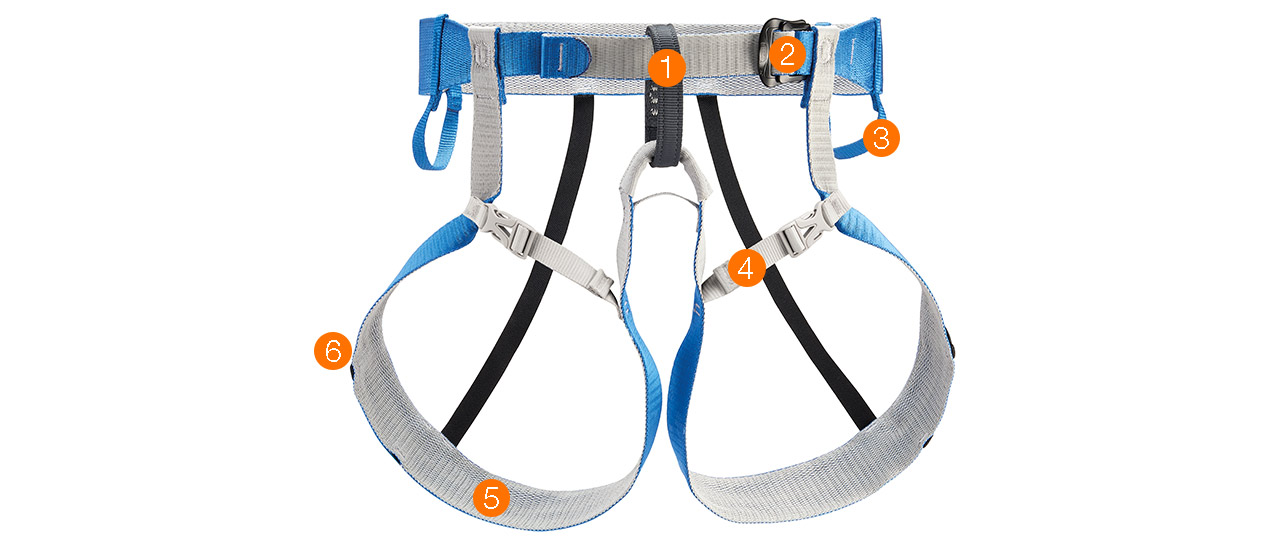 Tie-in point
DOUBLEBACK buckle
Gear loops
Adjustable leg loops
Leg loops designed with FRAME technology
Silicone-coated ice-screw retainers