Aerial Work Platforms: Another Way to Work at Height
On many worksites, getting the job done comes down to accessing the inaccessible. This can be done using rope techniques, but it is also sometimes possible using an aerial work platform. Today, we'll discover more about Loc'Nacelle, a French company based in Péronas. They've specialized in this kind of equipment for more than 30 years. In an interview with Director of Sales, Patrice Naegelen, we learn more about this company and specific features of the industry.
March 2 2021
Energy and networks

What is the main purpose of Loc'Nacelle? 
Loc'Nacelle rents out all kinds of elevated work platforms, telescopic boom lifts and portable cranes. We offer many different types of rentals, for example with or without an operator, as well as different rental durations. We provide short term rentals (1 day) and much longer timelines (7 years!).
 
When was the company founded? How many employees are there?
"Loc'Nacelle has been around since 1988. We currently employ around 60 people, with varying functions and divided among 6 agencies throughout France."
 
What projects are executed by Loc'Nacelle?
Our work here at Loc'Nacelle is to offer rentals of a large range of aerial work platforms, telescopic boom lifts, and portable cranes. In our field of work, the first order of business is to advise our clients in the pre-project phase, helping them choose the right work platform for the job. Then we prepare and inspect each work platform in our workshop, before they're rented out. We ensure delivery of equipment that we rent and retrieval when the lease has ended, as well as on-site repairs when necessary. And if our clients don't have the specific skills necessary, our operators are available to come to the worksite and operate the provided equipment.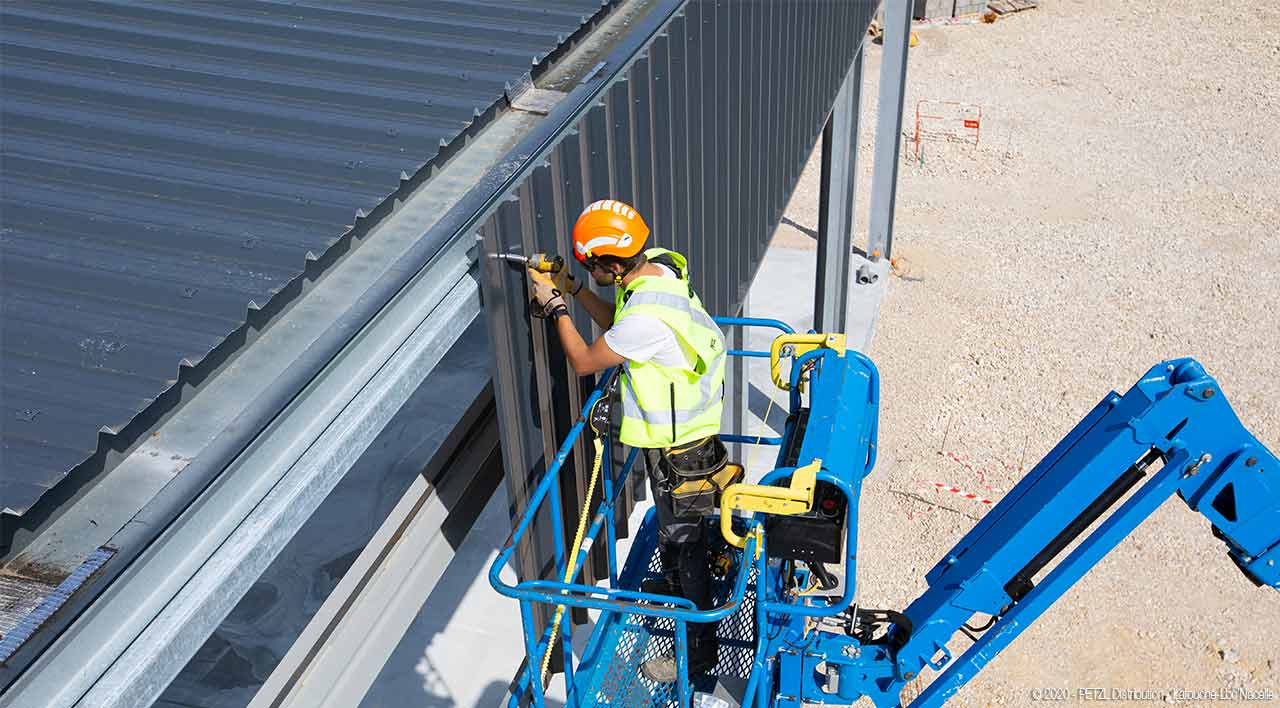 How is your team of professionals organized?
Our teams are generally divided into three categories. Our sales team, who are either mobile (in the field, visiting our worksites, as well as visiting current and prospective clients), or remain in-house (answering incoming calls and emails and managing the schedule for machinery, rentals, and transport). Our team of technicians are present at each one of our agencies; they prepare the equipment before the rental and manage all the maintenance internally, as well as externally when needed, for example if there is a breakdown at the worksite. Finally, our drivers/operators are also present at each agency. Their job is to make deliveries and retrieve rented machinery, and some of them are also able to operate the equipment if our clients request this.
 
What kind of training and skills do they have?
Training is specific to each of the three roles. In the early 2000s, our CEO, Philippe Roux, created a Loc'Nacelle sister company, L.C.F. (Le Centre Formation), which is a training center. It offers training to anyone who would like to work in the aerial lift and maintenance industry and certifies for CACES (a license in France to operate worksite machinery) specific to different types of equipment. In addition to offering a multitude of training for businesses in the Auvergne-Rhône-Alpes region of France, L.C.F. ensures that our teams are trained, which allows us to offer the highest level of service to our clients, as well as performance and safety for our employees.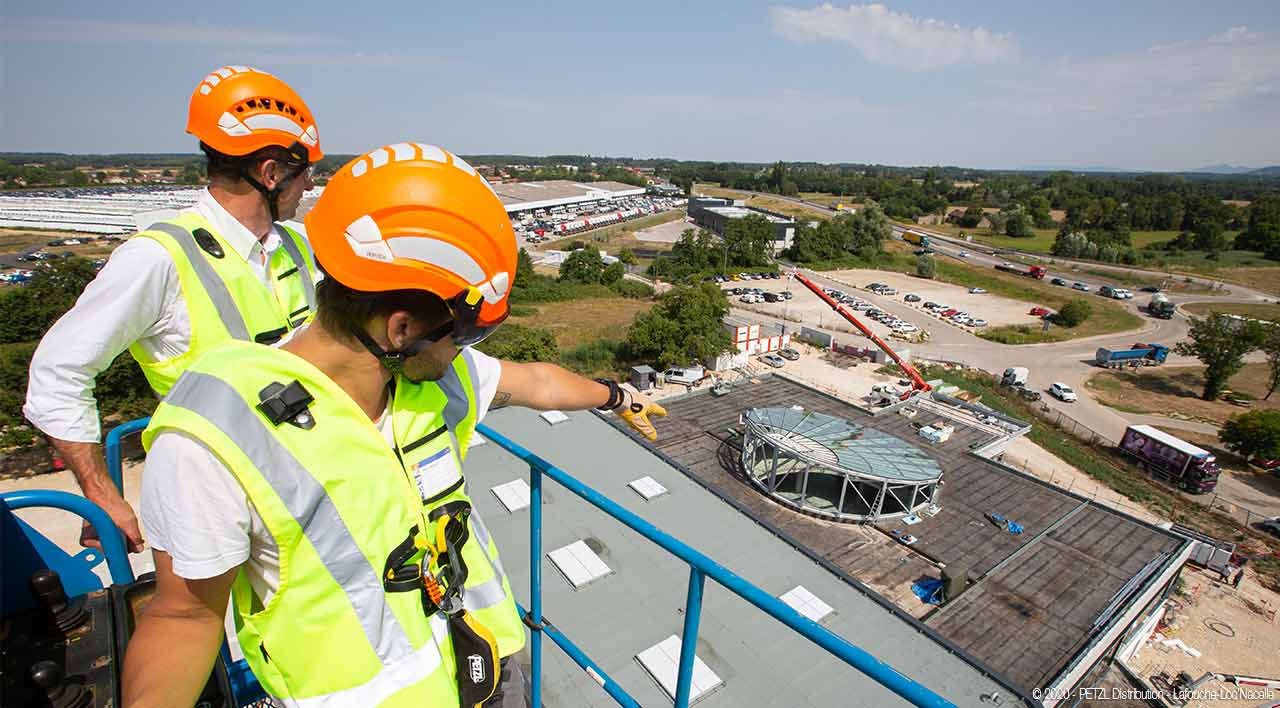 What are some specific concerns in this field of work? 
In general, the equipment that we lease is designed to lift people or heavy loads, so our main concern is everything related to the safety of people using the equipment, as well as those in the vicinity.
It's for this reason that we perform specific and systematic inspections before each rental is released. Renting out this kind of equipment demands anticipation, reactivity, and reliability, and safety is an ongoing concern.
 
What expectations do you have for personal protective equipment (PPE) that your teams are required to use?
First of all, it's important that this equipment offers efficient and adequate protection to those who are wearing it while performing their work. Next, it needs to be simple to use and well-designed. It's also important that the equipment is comfortable, so the user isn't tempted to take it off. Finally, we expect that wearing the equipment should feel rewarding, since it has been proven that the psychological aspect is a driving force in motivating the user to adhere to wearing PPE.