Arborists: Cultivating Professional Growth
Taking care of century-old oak trees is their dream job. Italian arborists Luca, Emanuele, and Riccardo share their story — and their love for trees!
September 8 2022
Tree care
When Your Work is Your Passion
Steve Jobs once said, "the only way to do great work is to love what you do". Luca, Emanuele, and Riccardo certainly love what they do. They handle each tree (gentle giants, as they like to call them) with care and love throughout every part of their work as arboriculturists. Their appreciation for nature made the transition from arboriculturalist to arborist a natural one. Some of the team already had experience tree climbing, like Emmanuele. Others were introduced to the world of tree climbing through specialized tree care and rope access training. And when you're passionate about what you do, it's natural to want to become a trainer and share the knowledge and experience you've gained with others who are interested in your field.
Introducing Luca, Riccardo, and Emanuele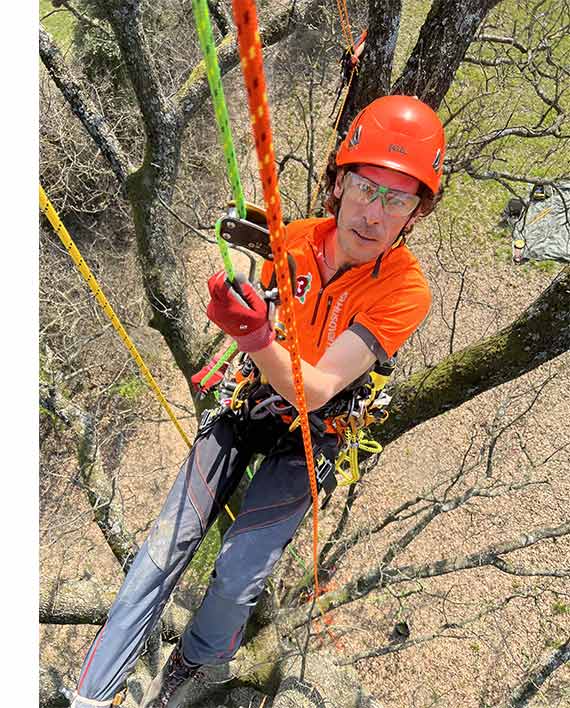 Becoming an instructor felt like a natural progression for Luca Luigi Ferrero, who has been taking care of trees since 1999. He holds the European Tree Worker certification and is a professional work safety instructor. On top of all that, Luca is a tree care instructor, and an expert in the regulation and inspection of personal protective equipment. It's a job that he has cultivated with passion, and he enthusiastically shares his expertise with others. Tree care is a multi-dimensional profession that demands continuous training to stay up to date on standards and maximize safety on the job. Every year, Luca trains dozens of new workers throughout Italy in rope access systems and rope positioning in trees.
Riccardo Pesenti is an expert in the field of agriculture and forestry. He is a professional instructor for work safety, progression in trees, and the felling and management of timber. Riccardo has been a certified European Tree Worker since 2015.
Emanuele Capelli is also certified as a European Tree Worker. He's an expert in agriculture and abrory, a qualified forestry operator, and instructor for progression in trees and controlled felling.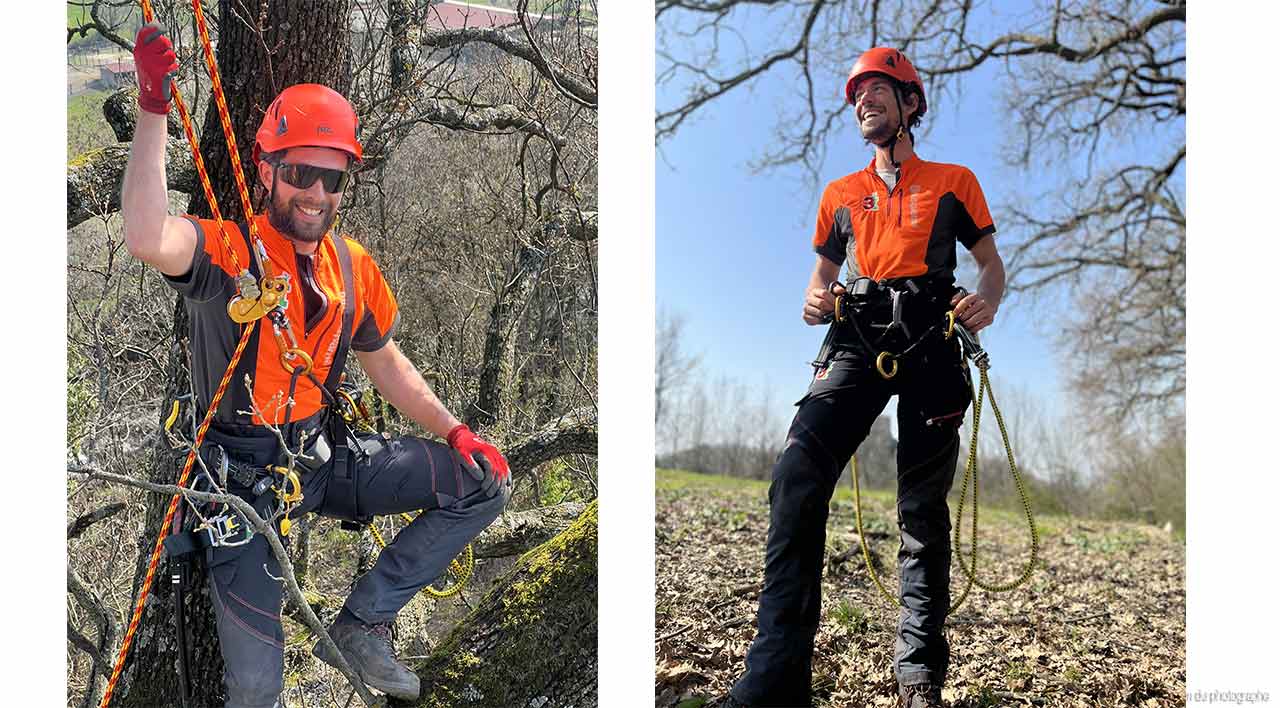 A Day in the Trees in Quattro Castella, Italy 
We followed Luca, Riccardo, and Emanuele to the beautiful Apennine hills in Quattro Castella, Italy, where they took care of an incredible hundred-year-old oak tree. After examining each section of the giant tree in detail, they determined that it was necessary to carefully remove the dead branches. They performed the task with composure, patience, and scrupulous attention to each movement — there's no need to rush when working with nature. It's always a team effort, and harmony, as Andrea Fontani reminds us, is an essential ingredient to success. An experienced tree care expert, Andrea  is part of Formazione 3T, a training center that specializes in arboriculture. He and his colleagues Luca, Riccardo, and Emanuele make up the team, offering instruction on forestry, tree care, and work safety. They guarantee "360° training around trees", where the objective is to maintain the tree's health, as well as worker safety. To do this job, you need to be able to draw on your past experiences, while also looking with fresh eyes — you never stop learning in this profession. You have to love what you do and have a perpetual desire to grow and learn.