Descenders
Descenders are designed to help regulate friction and control the descent on a fixed rope. They allow a worker to position himself at any point on the rope. Certain Petzl descenders can also be used as belay devices.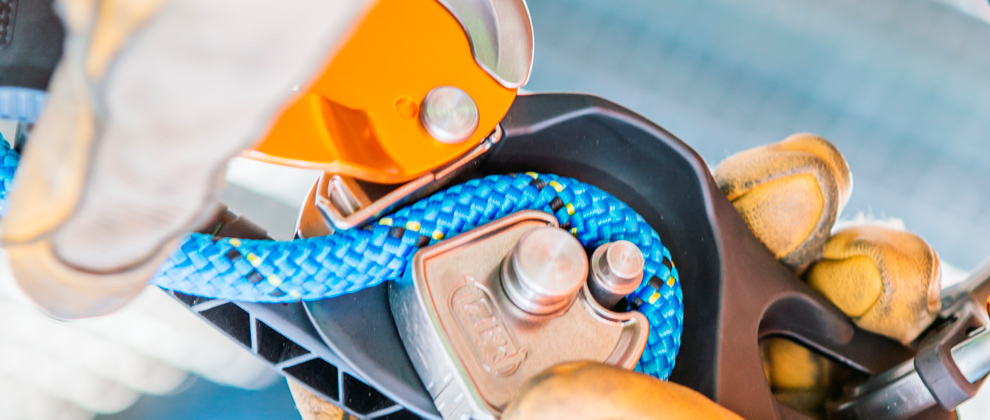 Self-braking descenders (3)
Mechanical Prusik for tree care (1)
Individual evacuation system (1)
Self-braking descenders
Descenders with a self-braking feature and multi-functional handle allow the user to control the descent and to get into position without having to tie off the device. These devices are primarily designed for difficult to access work sites and rescue: for positioning at a work station or for movement along low-angle or horizontal terrain. The I'D S and I'D L descenders have an integrated anti-panic function and an anti-error catch. The RIG descender is designed for expert users.
Descenders for technical rescue
Descenders for technical rescue with integrated progress-capture pulley to facilitate lowering and hauling of heavy loads.
Mechanical Prusik for tree care
Individual evacuation system