Verticality
Each Petzl product is designed to meet a precise need found in the real world. Our product development process favors simple, ergonomic and reliable solutions in order to introduce innovative products that reflect the evolution of activities.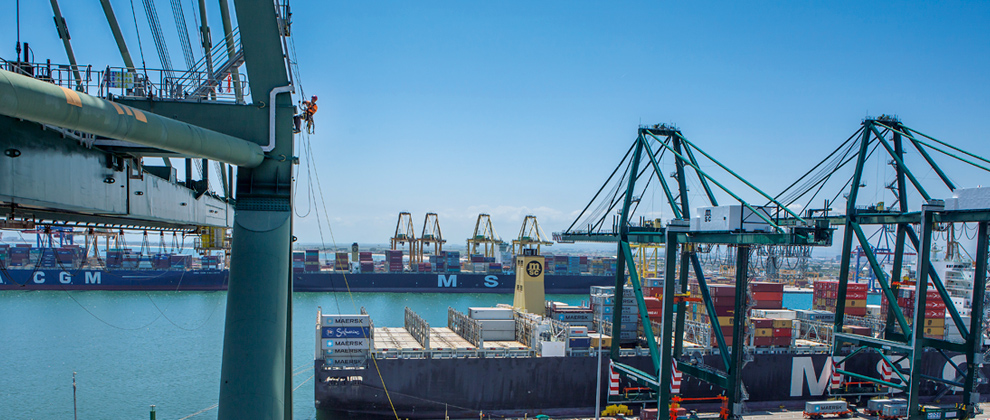 Helmets (NEW)
Essential for work at height and certain industrial activities, helmets give the user effective protection from falling objects, or if the person him/herself falls. Thanks to a very secure fit on the head, Petzl helmets are comfortable to wear in any situation. With a complete line of entirely modular accessories, they meet the diverse needs of professionals.
Excellent fit on the head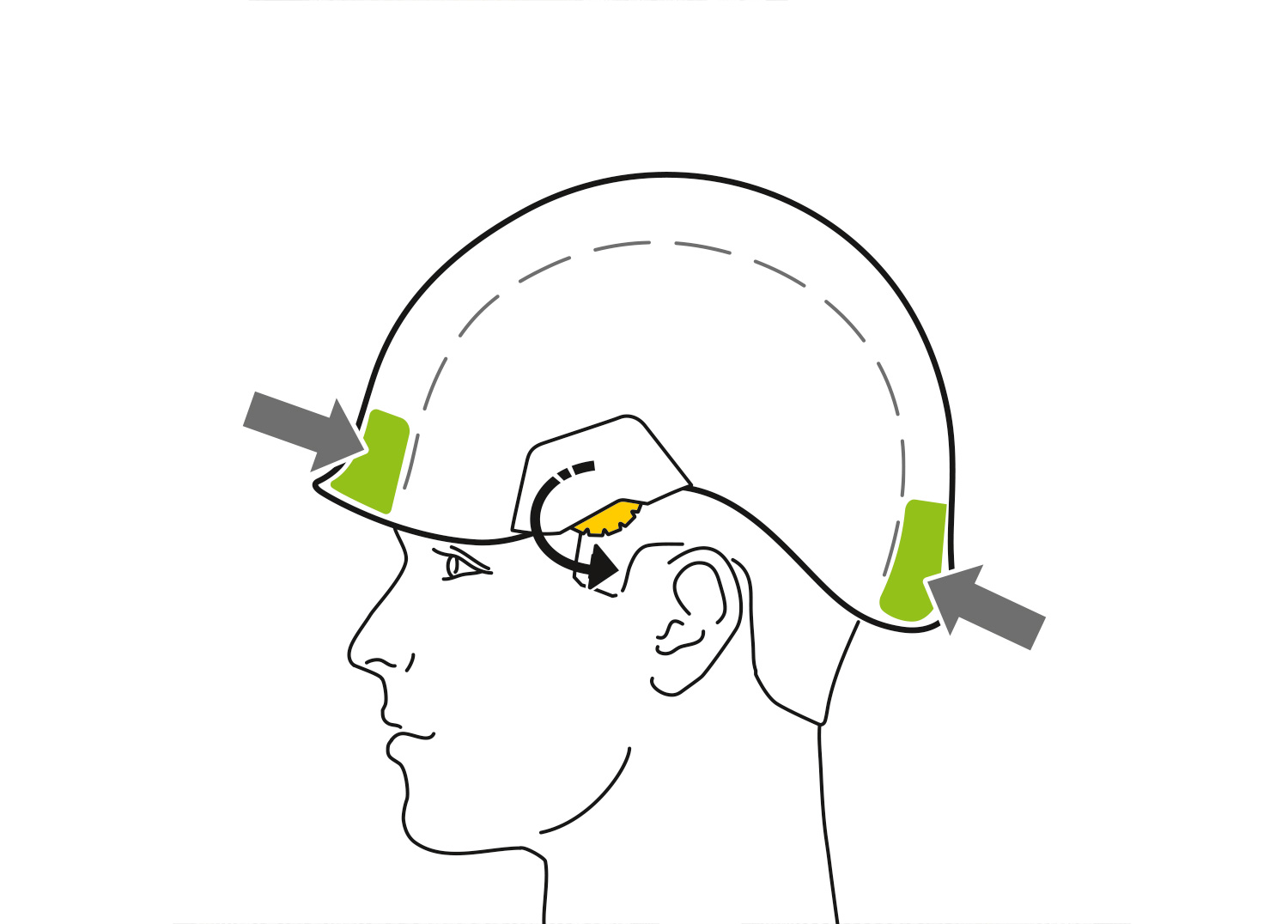 CENTERFIT adjustment
The CENTERFIT adjustment system allows the helmet to be perfectly centered on the head. The headband is easy to adjust by simultaneously rotating the two side adjustment wheels, even while wearing gloves.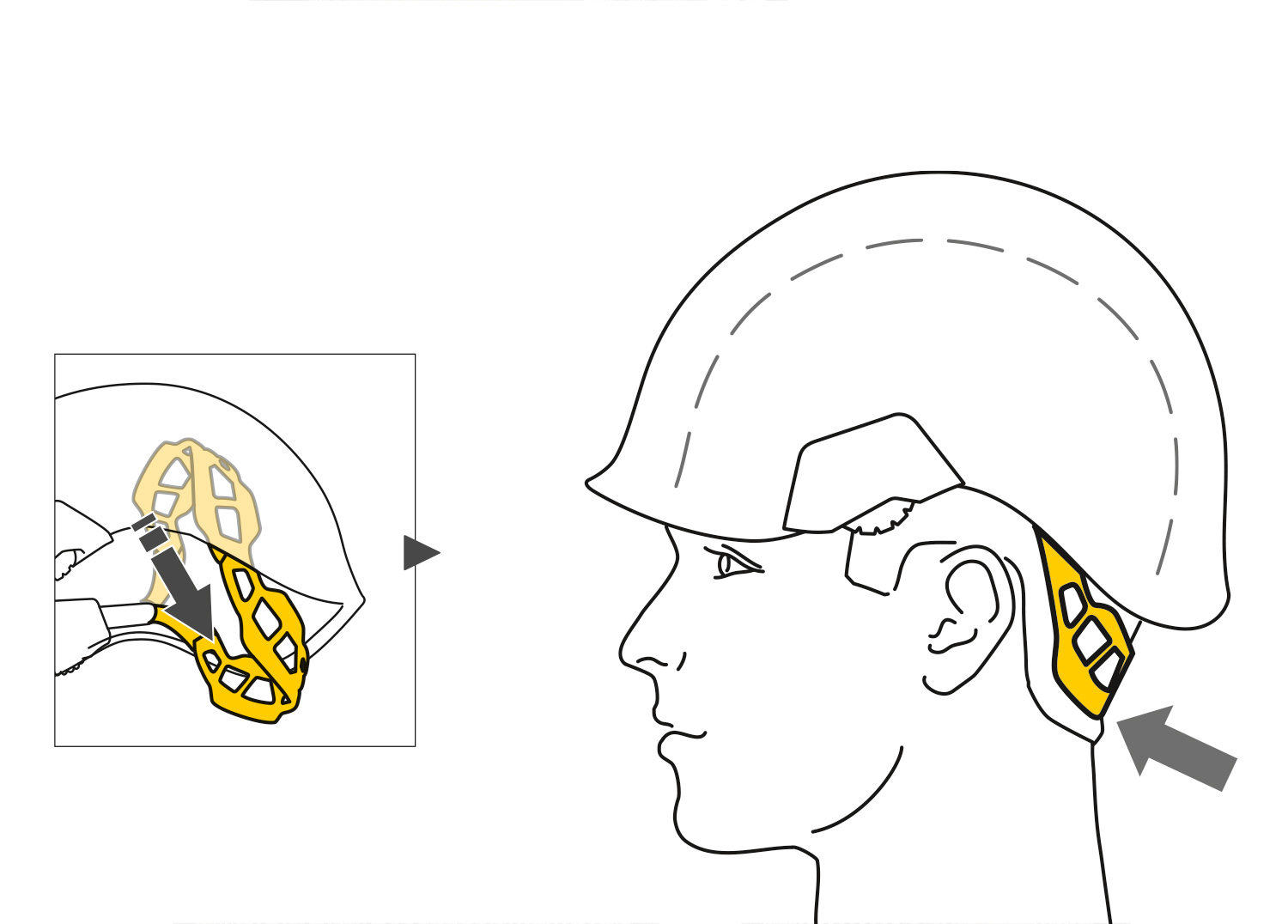 FLIP&FIT system
The FLIP&FIT system immediately positions the headband in a low position, to guarantee that the helmet fits securely on the head. The headband folds into the shell for easy storage and transport.
DUAL chinstrap strength is adjustable, to adapt to any work situation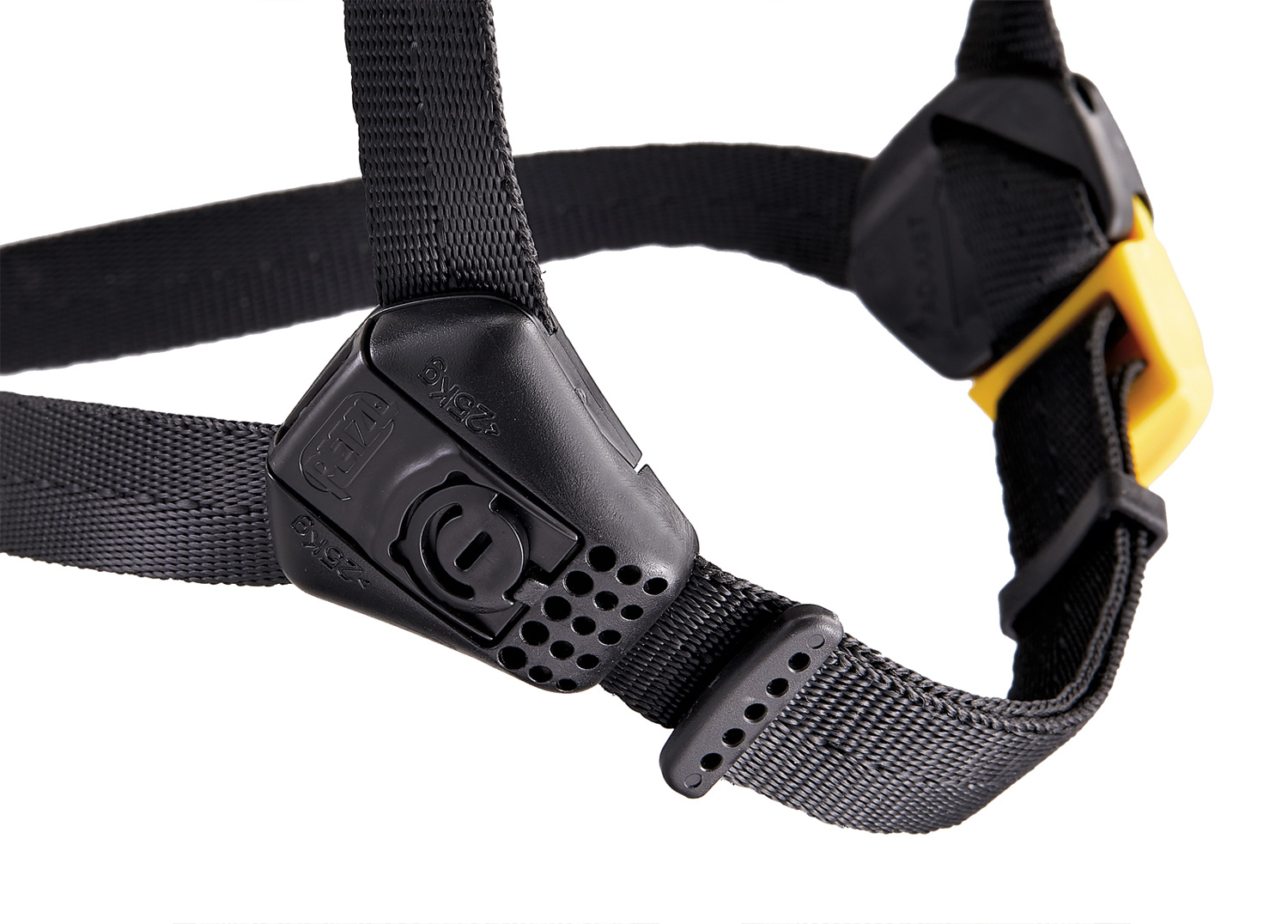 The DUAL chinstrap allows the worker to adjust chinstrap strength in order to adapt the helmet to different environments: work at height (EN 12492) or on the ground (EN 397).

The clip has two positions, corresponding to the following two uses:

- higher strength to limit the risk of the helmet coming off in a fall (strength greater than 50 daN)

- lower strength to limit the risk of strangulation, by releasing if snagged when user is at ground level (strength lower than 25 daN)
Solution for different protection needs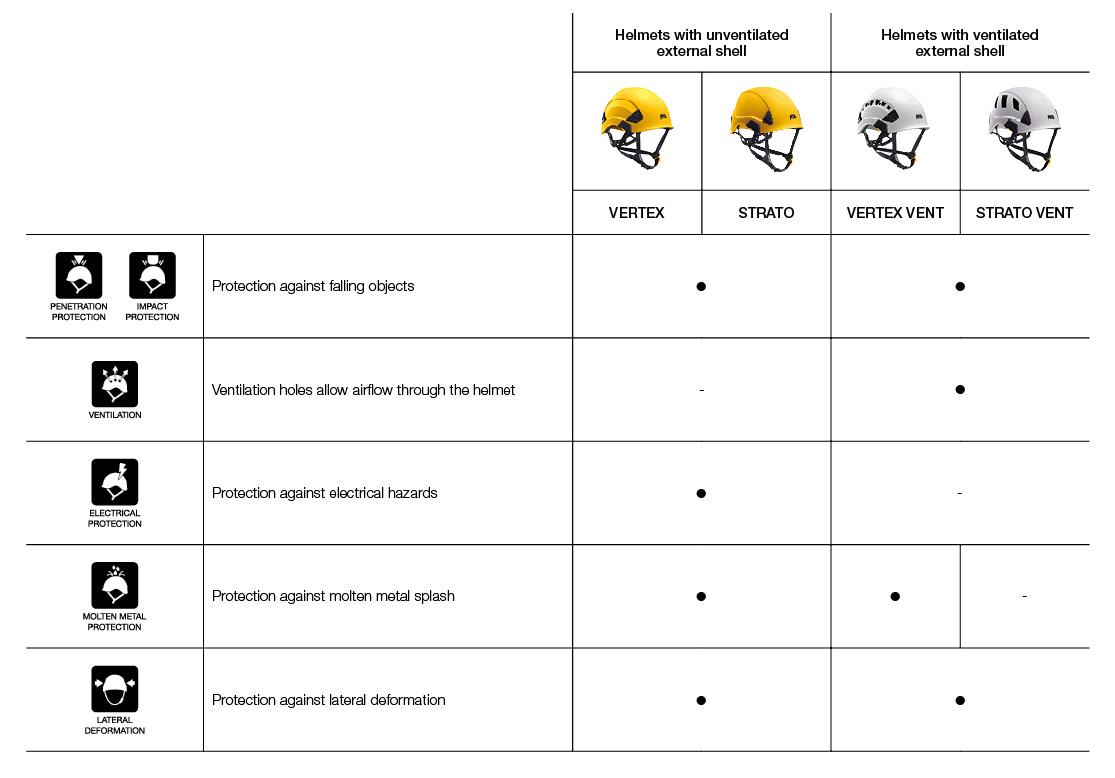 Modular accessories
Extensive line of protective eye and face shields, headlamps and accessories
- eye shields, face shields for protection against electric arc hazards, specific shields for tree care

- headlamps for lighting

- nametag holder, nape protector, helmet protectors, chinstraps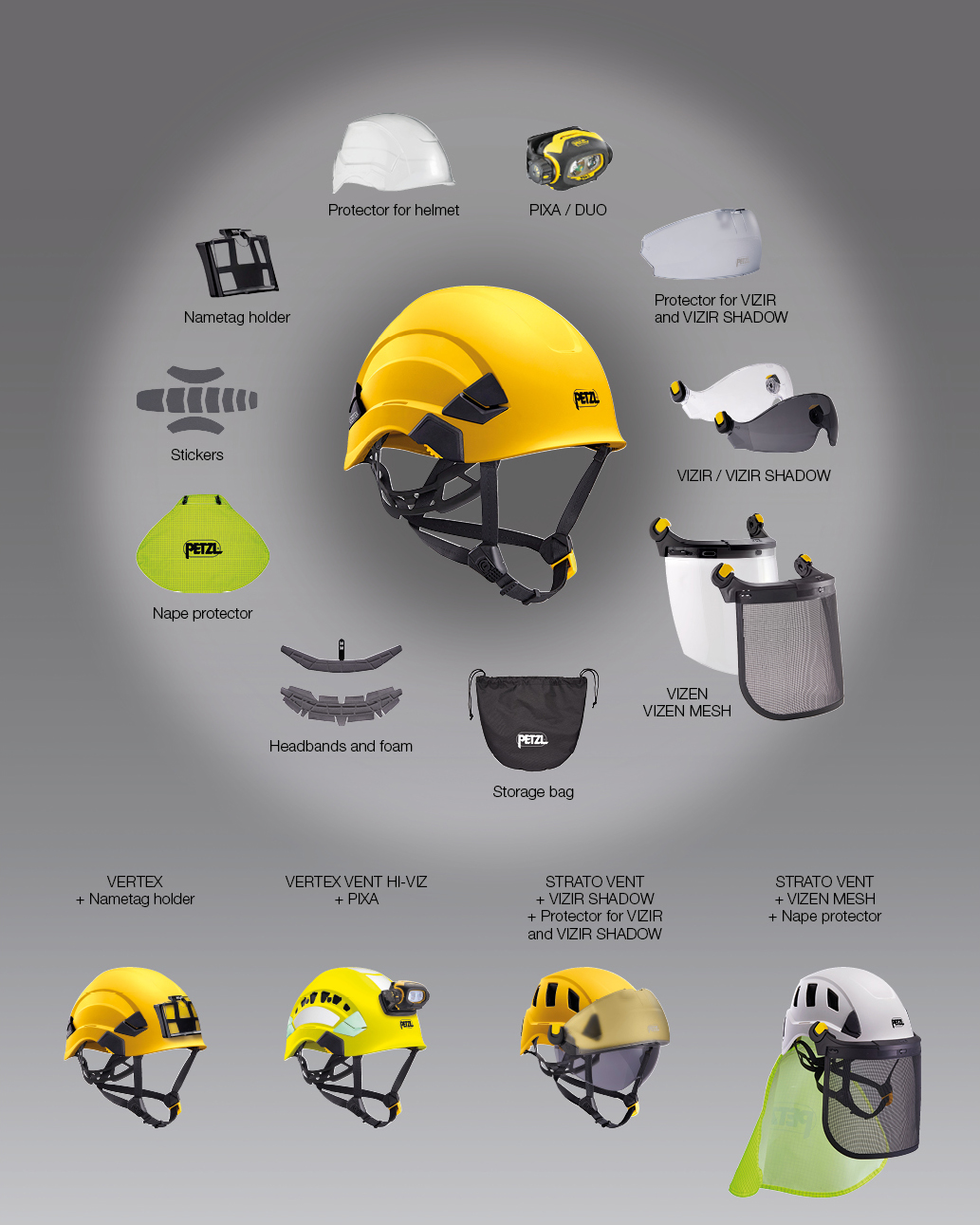 Multiple choices

Available in assorted colors
VERTEX helmets are available in seven standard colors; STRATO helmets are available in four colors. VERTEX and STRATO helmets are also available in two HI-VIZ versions, with a fluorescent outer shell (yellow or orange), phosphorescent clips and reflective bands, for optimal visibility of the worker, day or night.

Multiple certifications
Depending on the model, Petzl helmets meet the requirements for the following certifications:

- European EN 397, EN 12492 and EN 50365

- American ANSI Z89.1

- Canadian CSA Z94.1

- Russian EAC

- Australian AS/NZ 1801
Easy to install, very modular
All Petzl helmets can be adapted to the additional needs for protection or lighting in just a few seconds, thanks to the EASYCLIP system and a variety of inserts.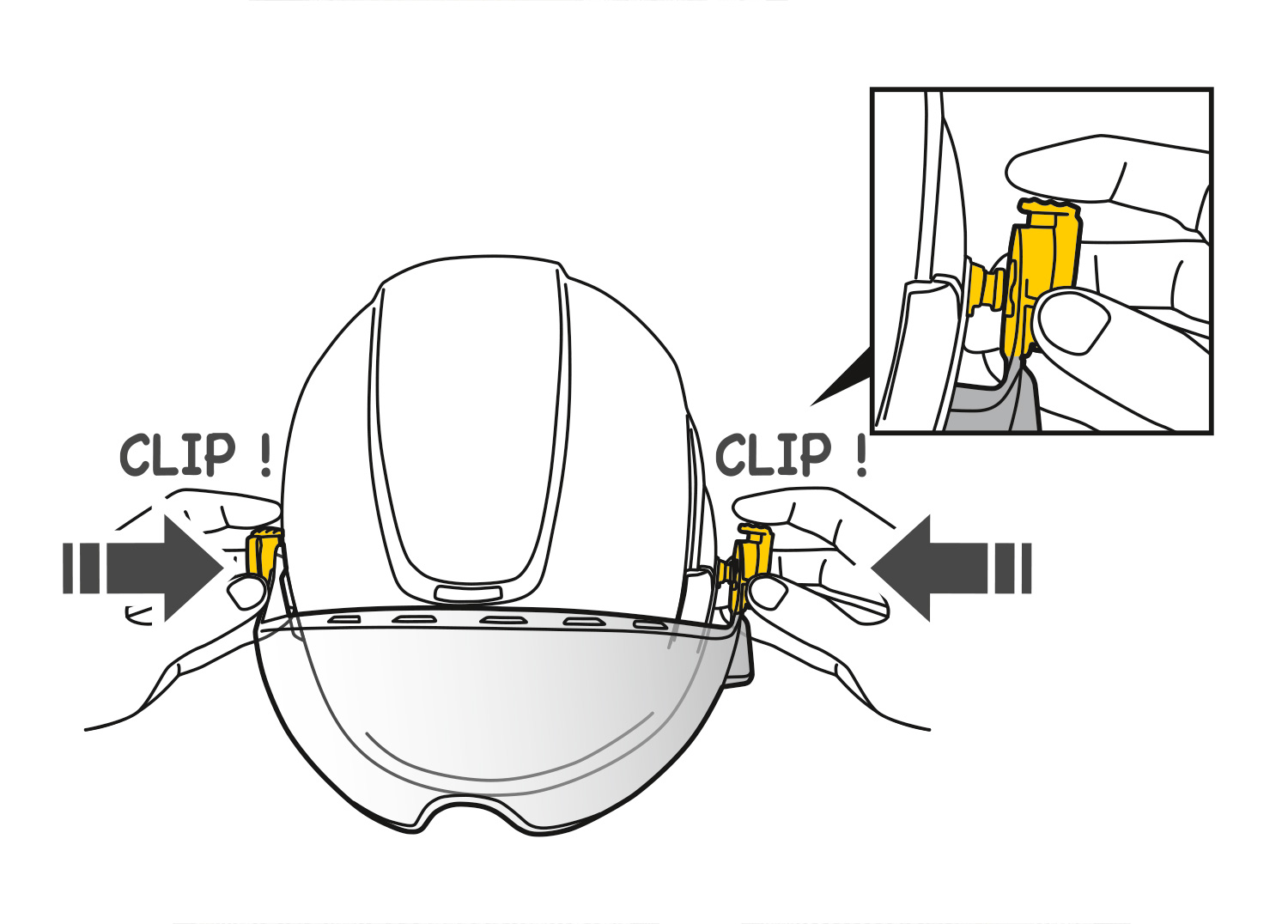 The EASYCLIP system allows quick installation of a protective shield. EASYCLIP is easy to install and is compatible with all Petzl helmets and shields. It comes with every protective eye and face shield.
Customization on request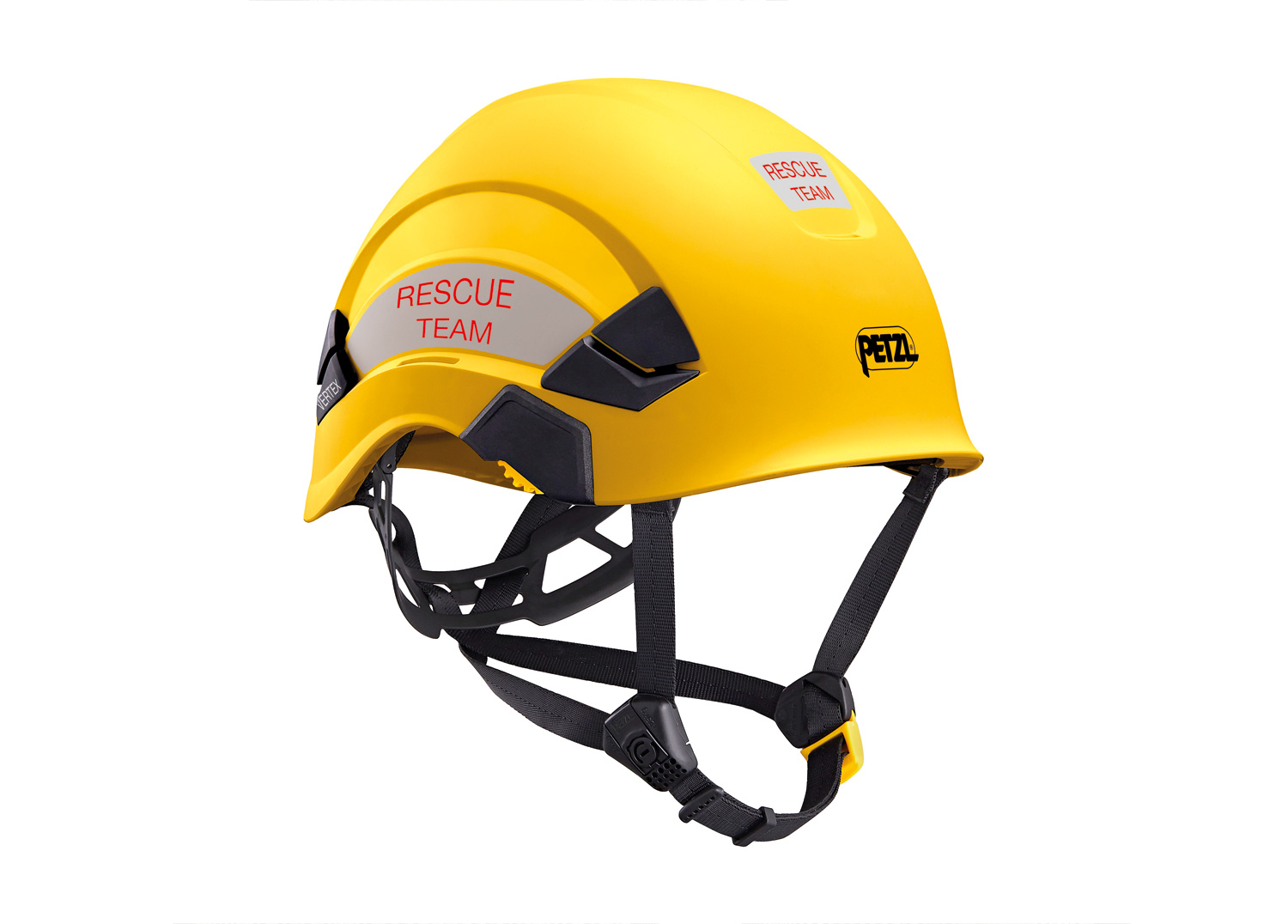 Petzl can personalize your VERTEX and STRATO helmets with:

- a logo or specific marking

- a page of reflective stickers



To learn more, please contact your Petzl distributor.
Choosing your helmet
Comfortable construction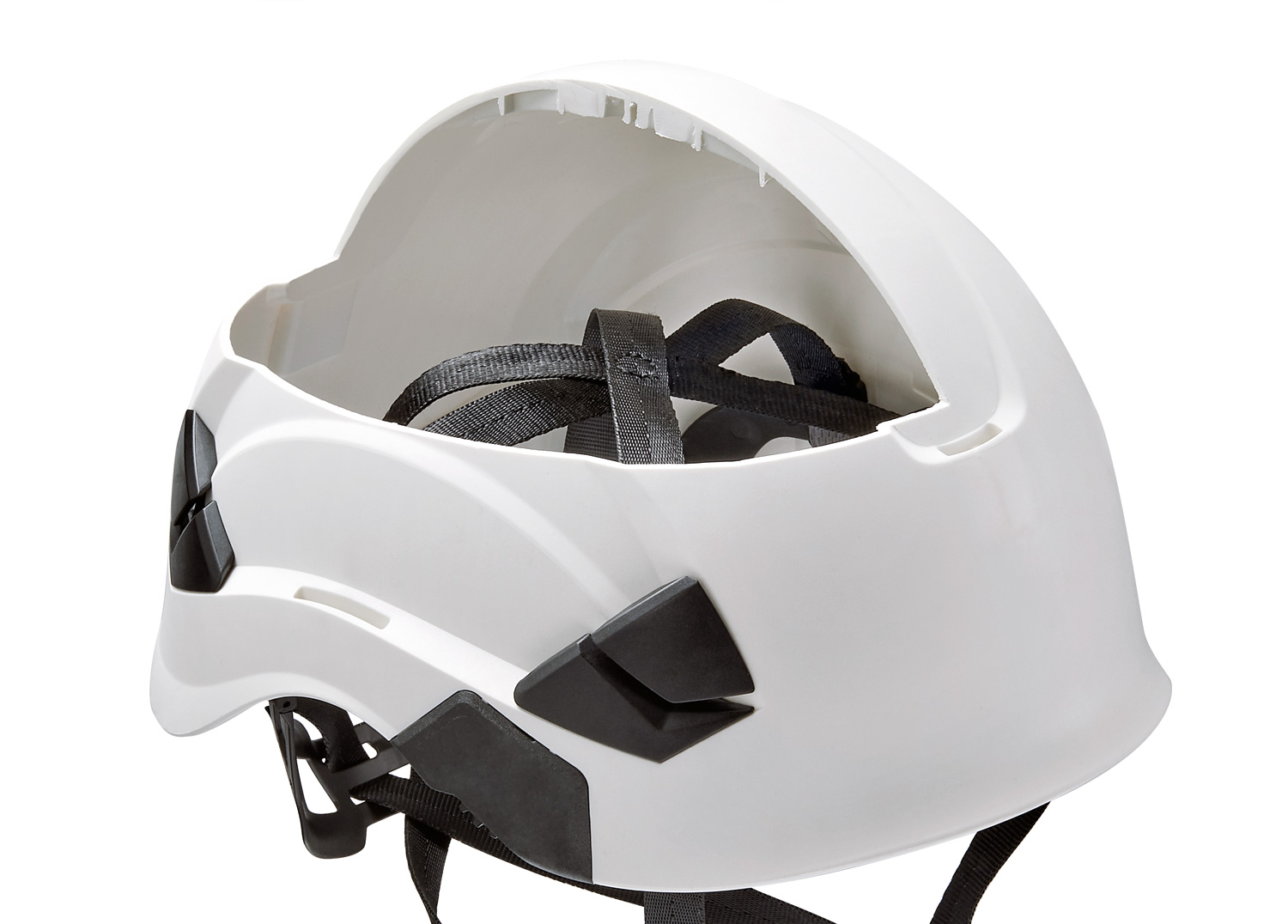 VERTEX® / VERTEX® HI-VIZ /

VERTEX® VENT / VERTEX® VENT HI-VIZ
VERTEX helmets have a six-point webbing suspension system, conforming to the shape of the head for maximum comfort. Shock absorption is achieved through deformation of the external shell.
Lightweight construction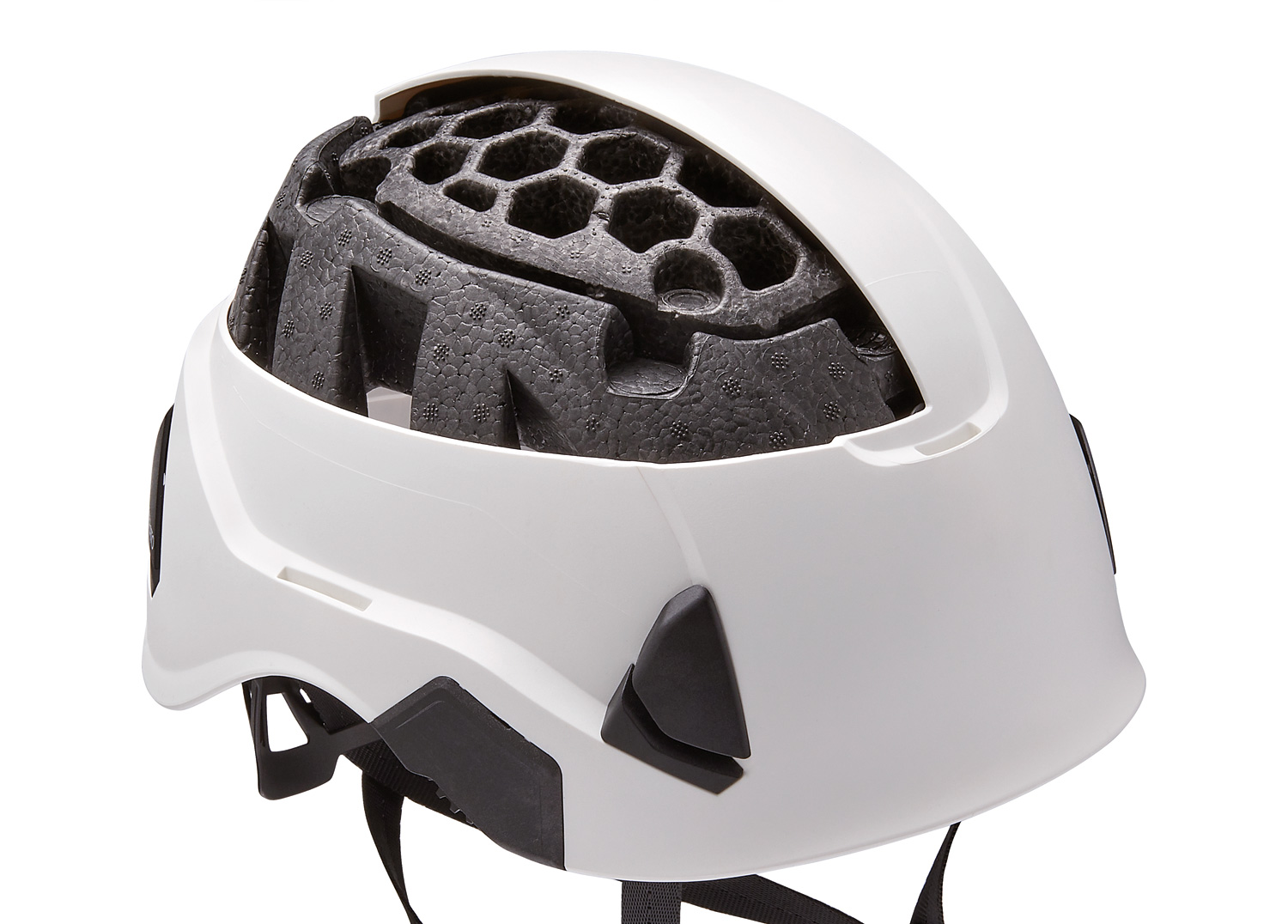 STRATO / STRATO HI-VIZ /

STRATO VENT / STRATO VENT HI-VIZ
The liner of STRATO helmets is designed in two parts: EPP (expanded polypropylene) and EPS (expanded polystyrene), for reduced weight. Shock absorption is achieved through deformation of the liner.