Tree care on two independent systems with ZIGZAG
Most regulations require arborists to be protected by two independent systems, at least while cutting (saw, chainsaw), but allow travel on a single system. British regulations (Working at Height Regulations 2005, Schedule 5) now require arborists to be protected by at least two systems at all times, even during tree access and travel phases. Here are ZIGZAG-based solutions that satisfy these requirements.
A protection system includes at least an anchor and its potential accessories (friction saver...), a protection support (rope, lanyard...), a rope adjuster and its connection to the harness. When two protection systems are required, each element of the first system must be independent of the elements of the second system.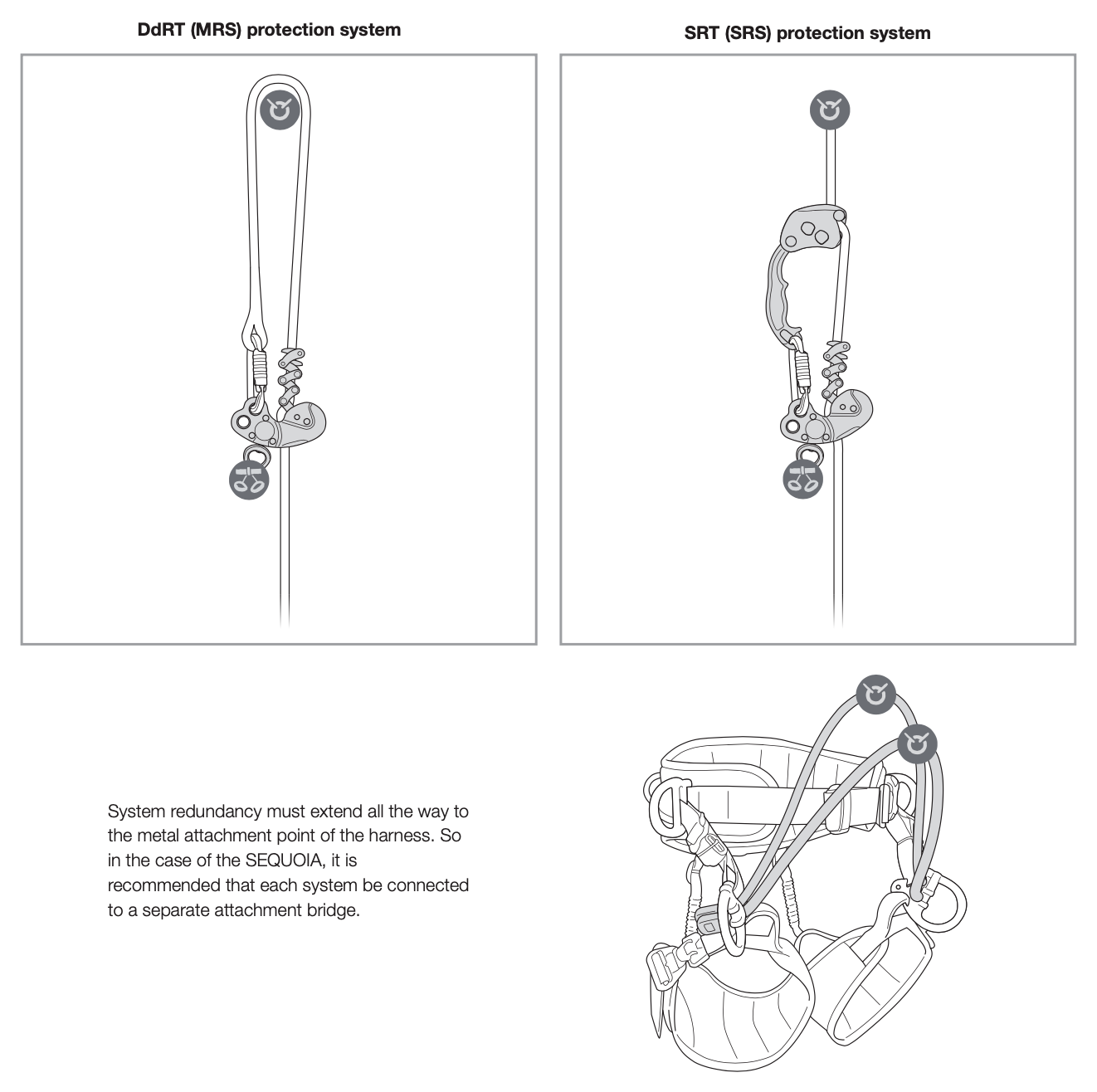 I. Tree Access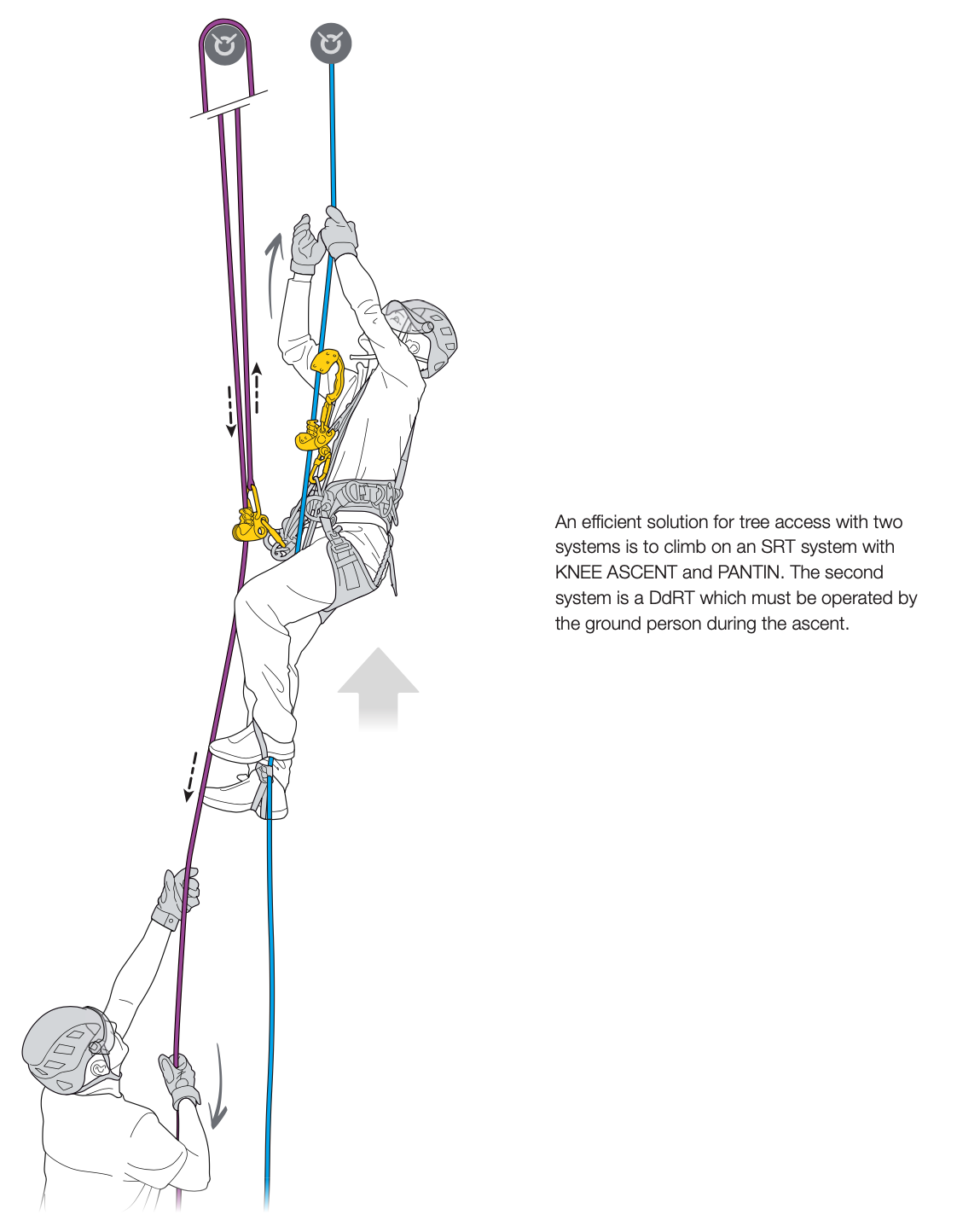 II. Solutions For Movement
a) : Anchors for the two systems very close together, ropes parallel.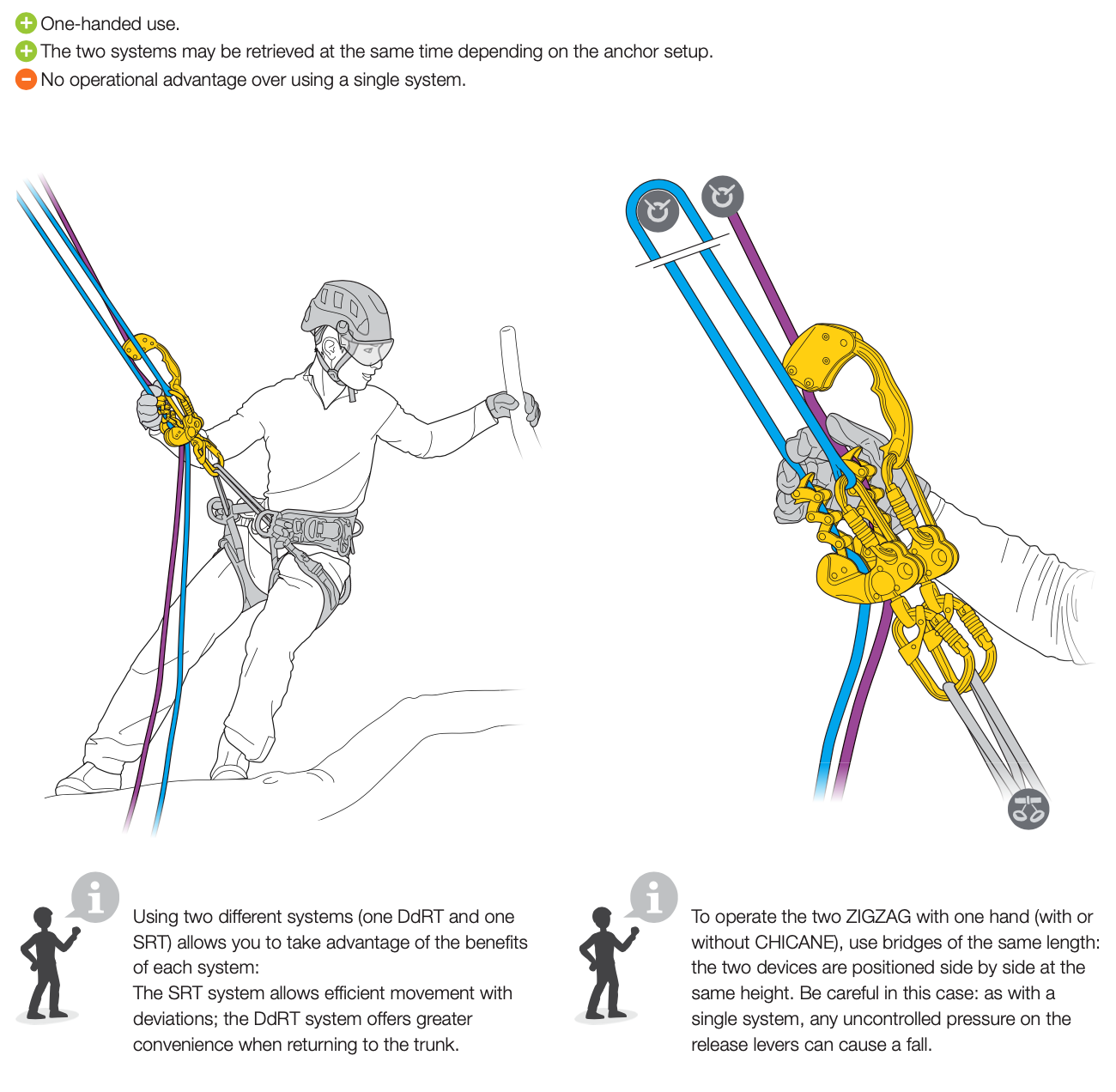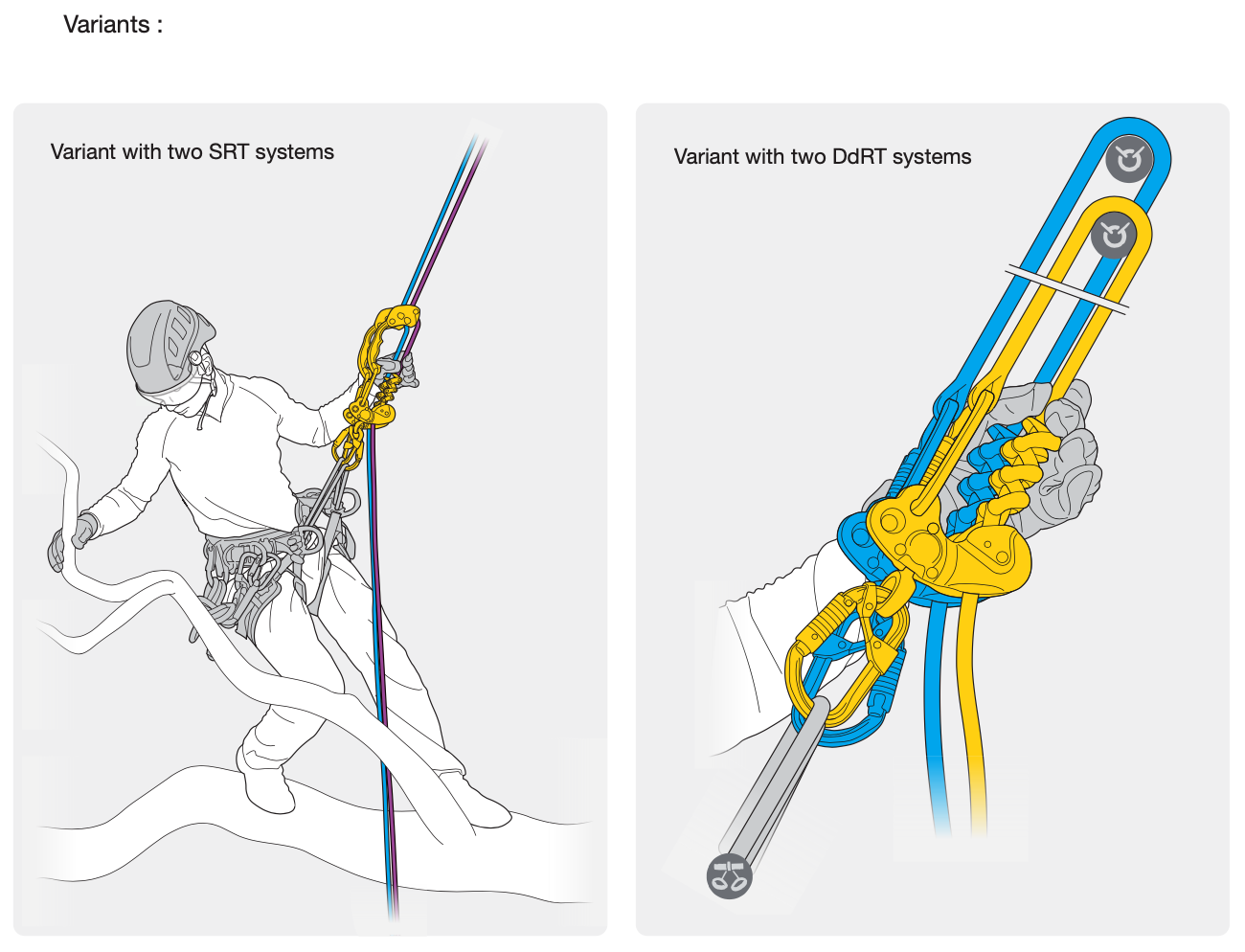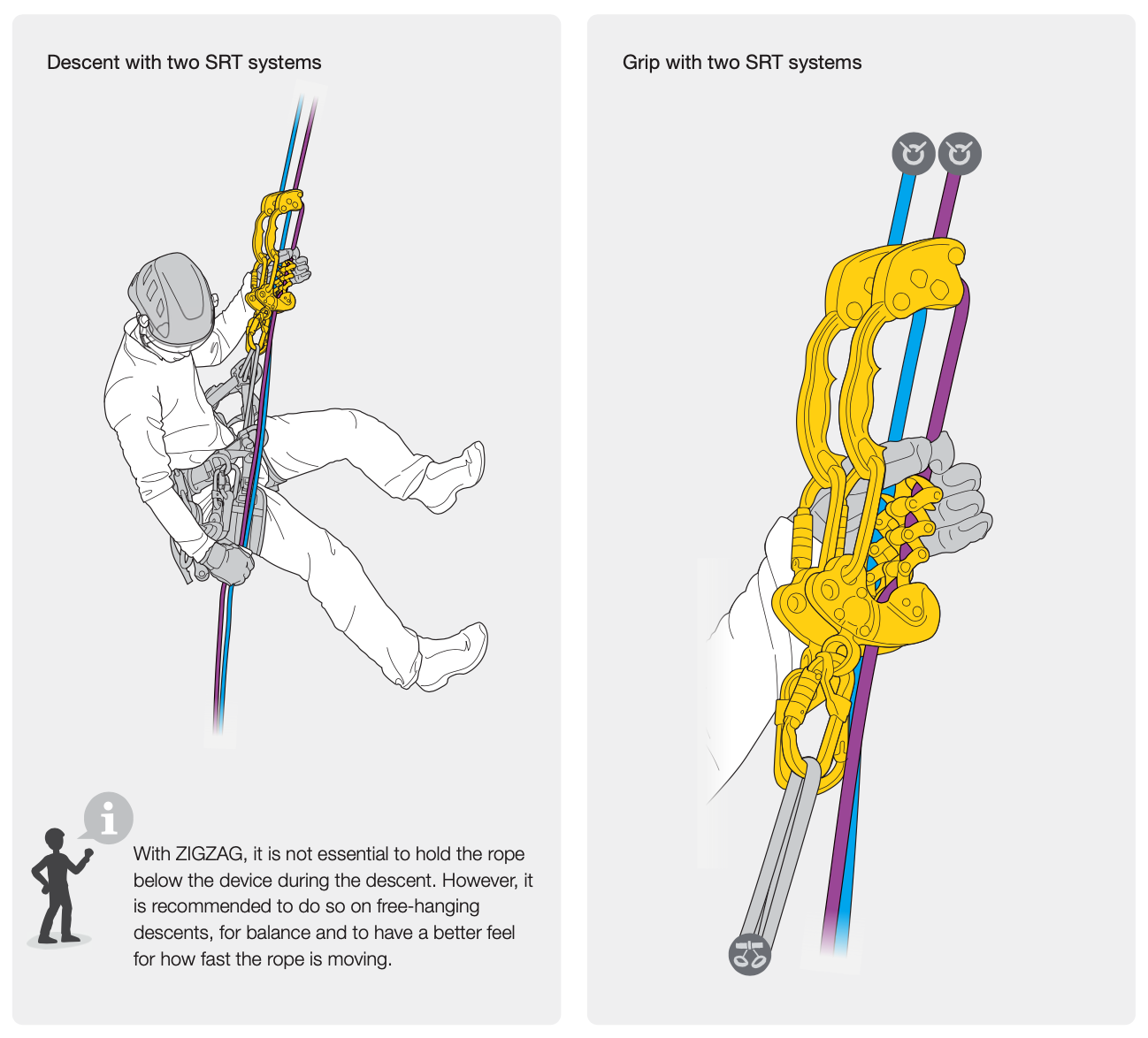 III.  Movement With Anchors Separated On One Or More Trunks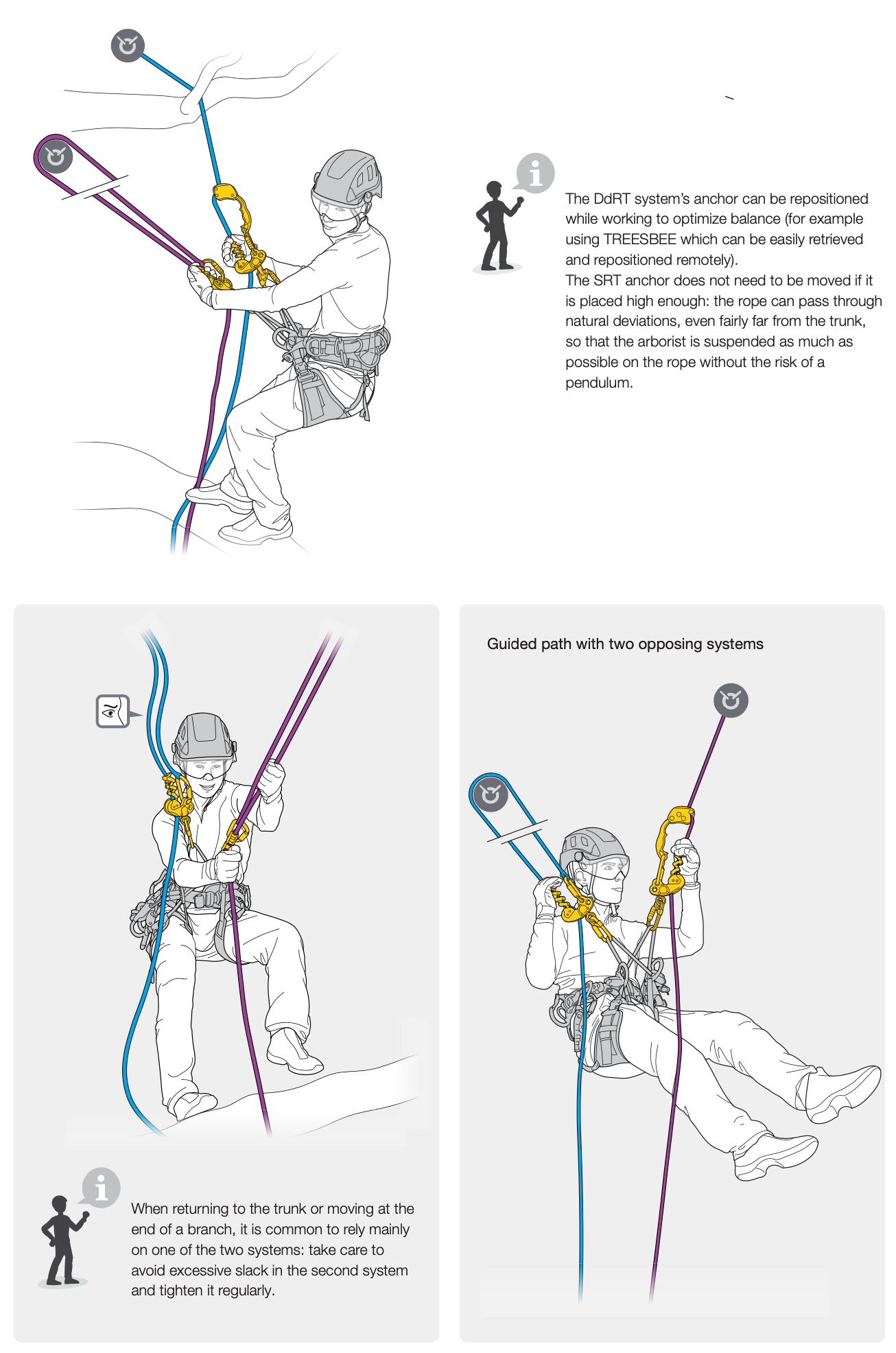 III. Using A Cutting Tool
Use a ZILLON lanyard to stabilise yourself if necessary.