Everything You Need to Know About FALCON Harnesses
FALCON harnesses are designed for rescuers and have been serving professionals at the highest level for years. Updated models are launching in 2023, with even lighter weight for improved mobility and ease of movement during operations. Being able to choose from different models allows the user to adapt to different environments that they may encounter in the field.
February 8 2023
Technical rescue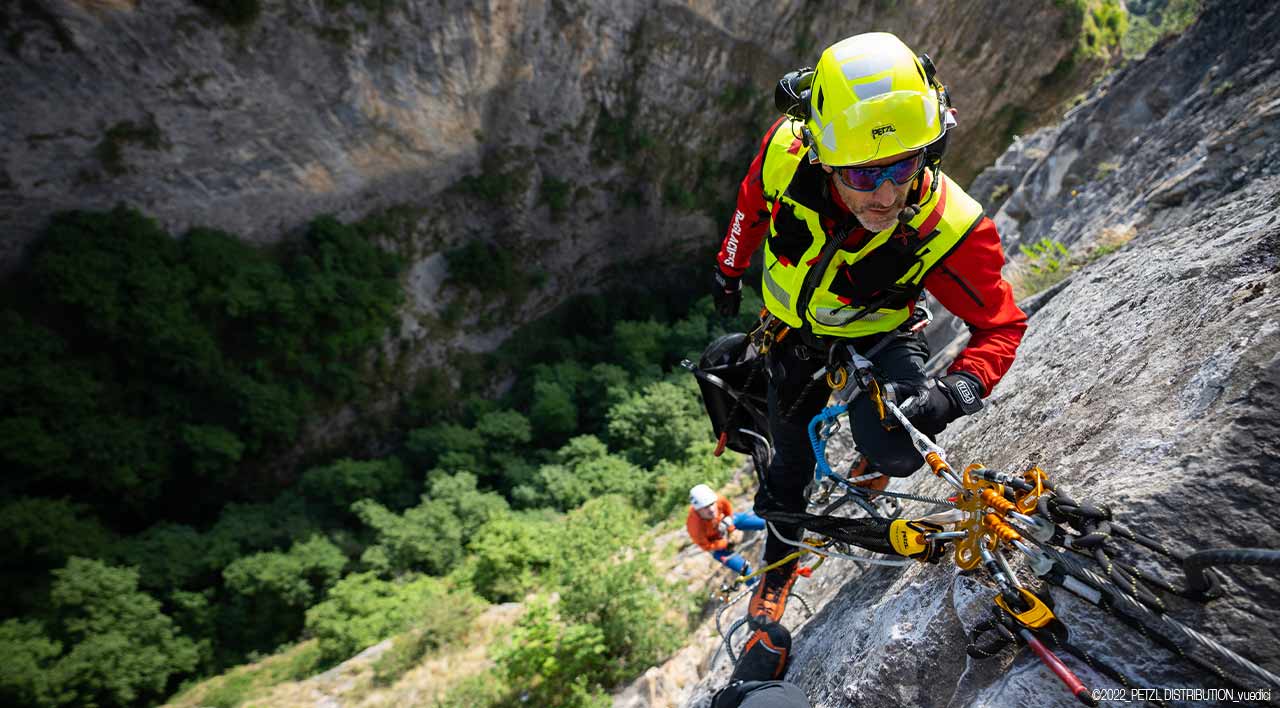 Comfortable and lightweight construction. The new FALCON harnesses all have thin, semi-rigid waistbelts and leg loops with 3D foam padding. This provides an optimal comfort-to-weight ratio and reduced bulk in all models.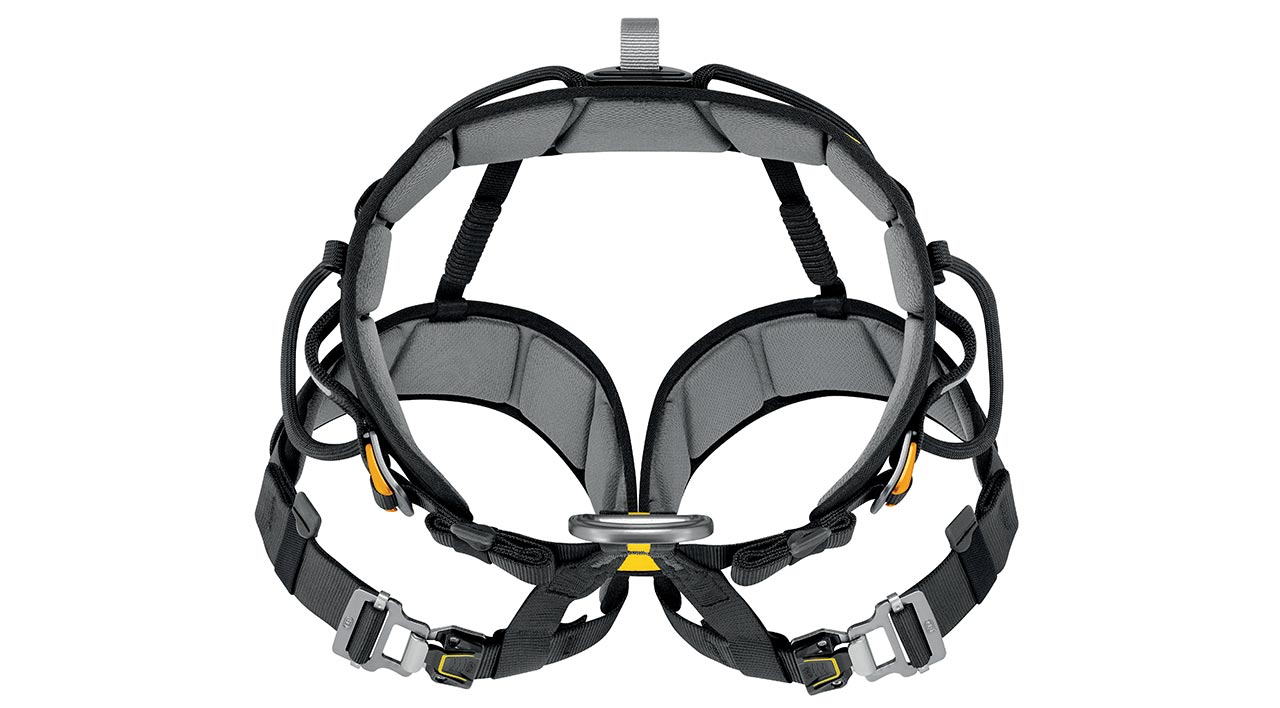 Compact side attachment points. The textile lateral attachment points on the FALCON harnesses are designed for occasional use and limit extra weight and bulk.
Easy to adjust for a more ergonomic fit. FALCON and FALCON ASCENT harnesses feature self-locking DOUBLEBACK PLUS buckles on the waistbelt and FAST LT buckles on the leg loops, making them quick and easy to put on and adjust.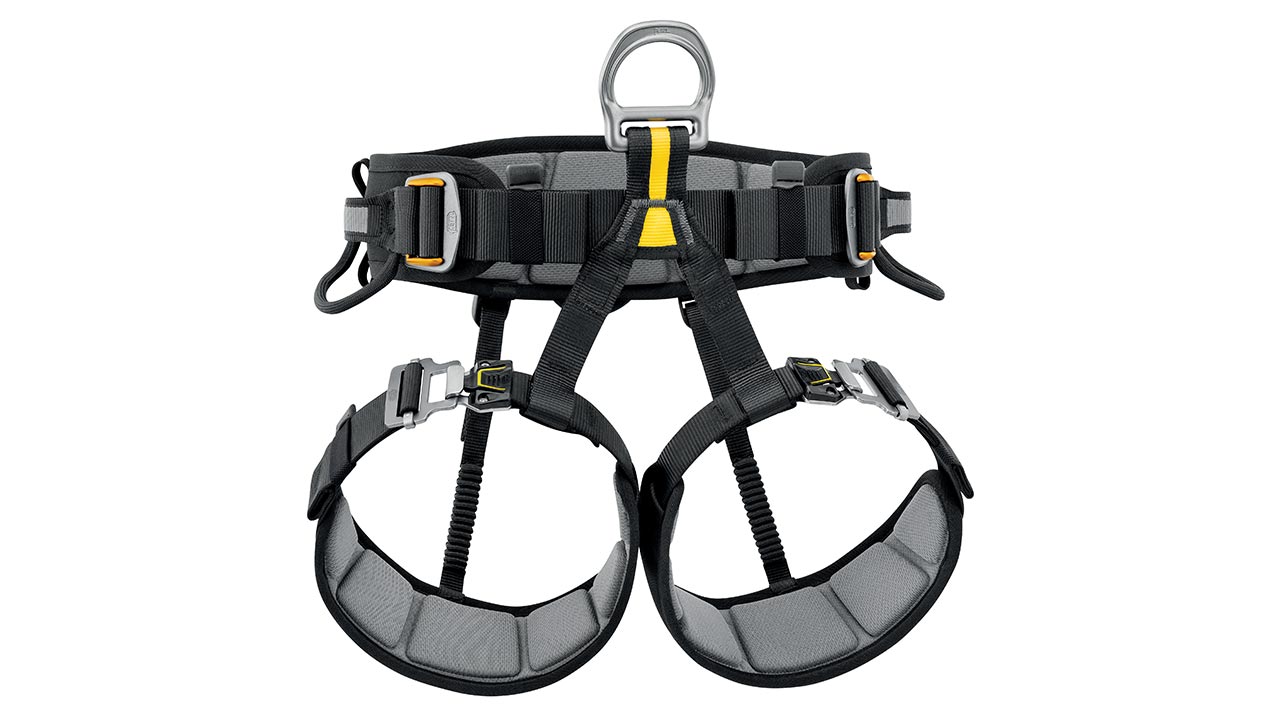 Optimal gear and tool organization. FALCON harnesses are all equipped with gear loops on the sides and in the rear of the harness. Each harness also has slots designed to install a CARITOOL or TOOLBAG.
For suspended operations, the metal ventral attachment point on the FALCON harness helps distribute the weight between the waistbelt and leg loops.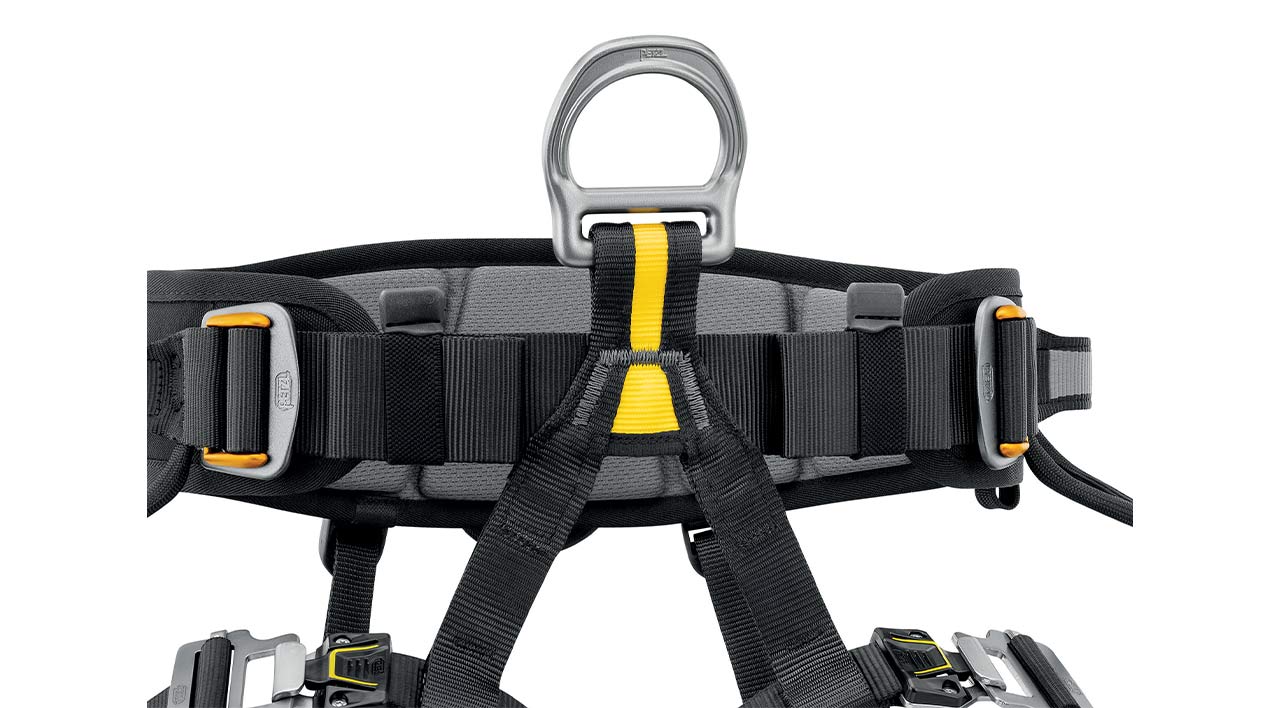 Two ventral attachment points on the FALCON ASCENT help improve efficiency when ascending with a CROLL ventral rope clamp.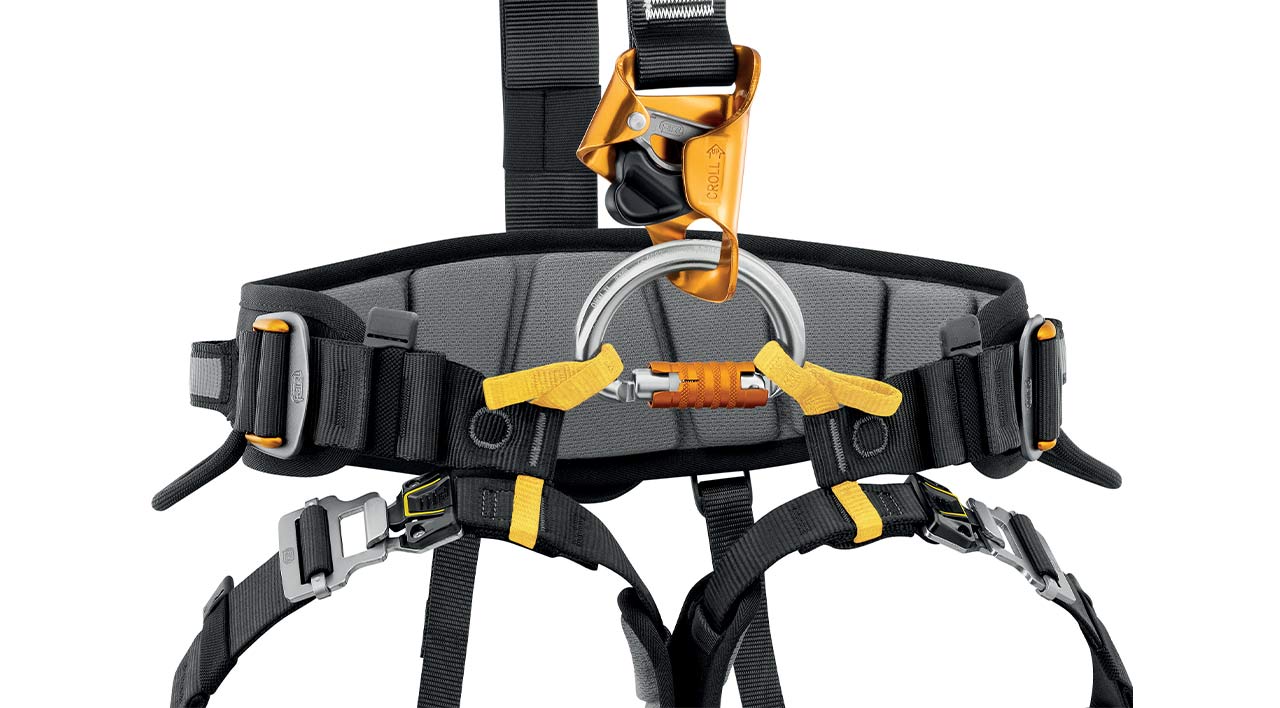 The construction of the textile bridge on the FALCON MOUNTAIN is great for progression using climbing techniques and makes walking more comfortable.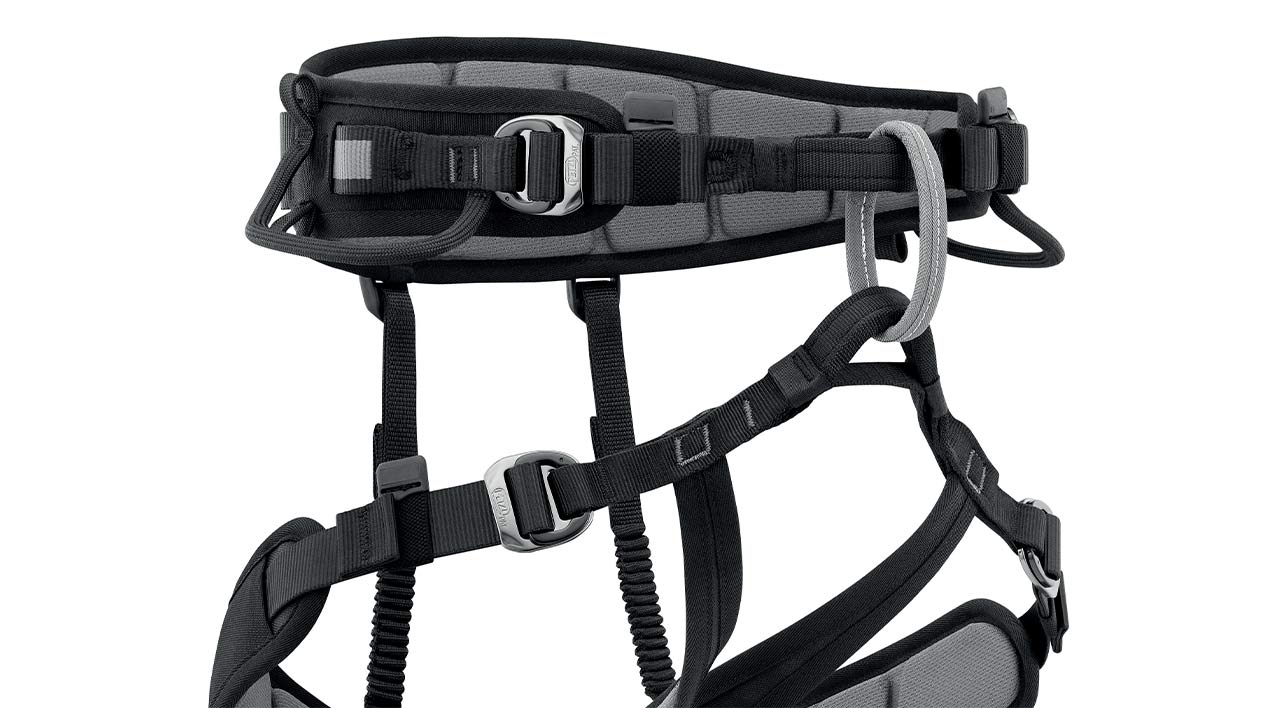 The CHEST'AIR chest harness allows the user to transform the FALCON and FALCON MOUNTAIN sit harnesses into fall-arrest harnesses. It can also be attached to a climbing or mountaineering harness to keep a victim upright during a rescue.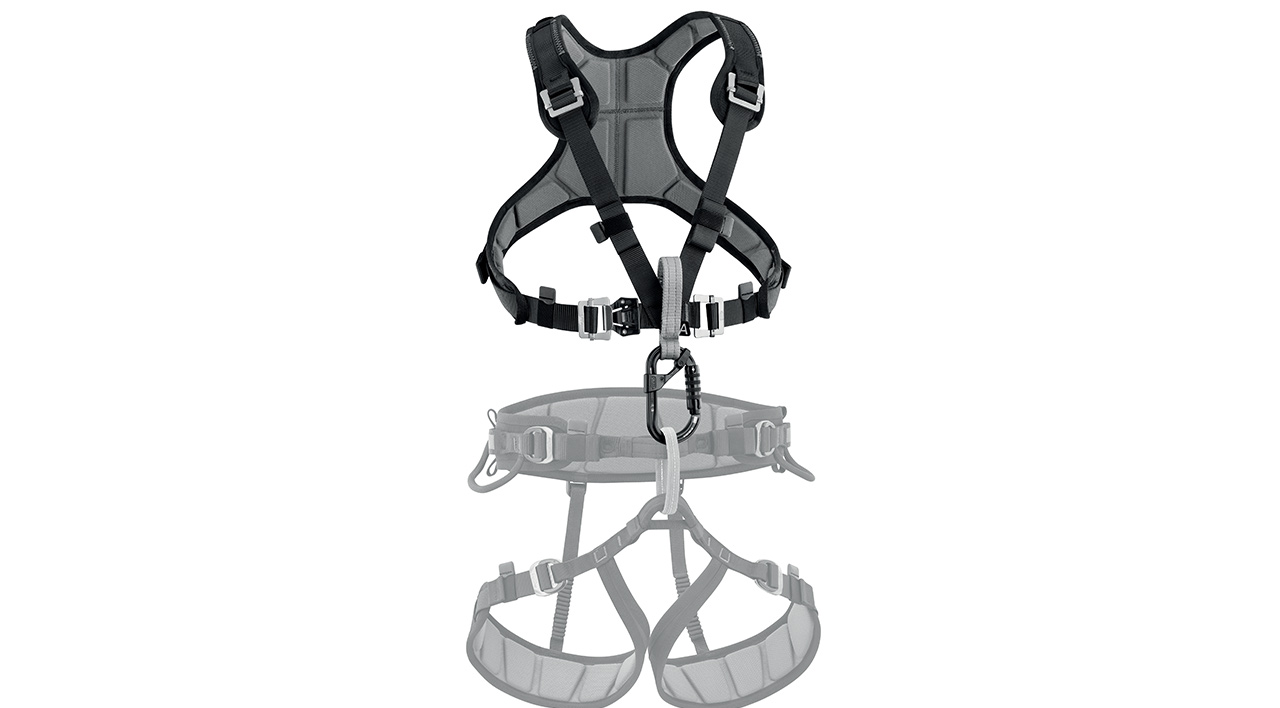 The FALCON harness is available in three sizes (0,1, and 2) and two colorways (black/yellow et black). FALCON ASCENT and FALCON MOUNTAIN models are available in two sizes (1 and 2). FALCON ASCENT is only available in black/yellow. FALCON MOUNTAIN is only available in black.
The RING2RING and RING2SIDE accessories are specifically designed to be used with the FALCON harnesses. RING2RING is primarily designed for helicopter rescues. Its function as an additional attachment ring allows the rescuer to better organize their equipment at the attachment point and makes it easier for the winch operator to access the connection point when connecting the rescuer. RING2SIDE allows you to convert a textile lateral attachment point into a metal attachment point on the FALCON and FALCON ASCENT harnesses. Its large ring and intuitive clipping orientation makes it easier to attach equipment.
To learn more about our FALCON harnesses, all of our technical rescue products, technical tips, and more, visit www.petzl.com.