Top floor, high above the port, seaside views
In 2017, during photo and video shoot, we met with one of Spain's top work-at-height companies, Vertice Vertical™. The interview took place at a truly exceptional worksite on one of the cranes at the Port of Valencia in Spain. CEO Jose Maria Puig answered our questions about the technical details and sheer size of the project.
March 30 2018
Rope access and confined space
Tell us a little about Vertice Vertical™
Vertice Vertical™ is an engineering company that specializes in work-at-height and rope access projects for industry, public works, and buildings. The company is based in Valencia, Spain, and employs 42 people, including technicians, engineers, and administrative personnel.
What is involved in the Port of Valencia project?
For the last two years, Vertice Vertical™ has been working on a crane renovation project for the Mediterranean Shipping Company. Vertice Vertical™ was contracted to repair and maintain the paint on each crane, which serves to protect them from sea corrosion. For us, this is a long-term project!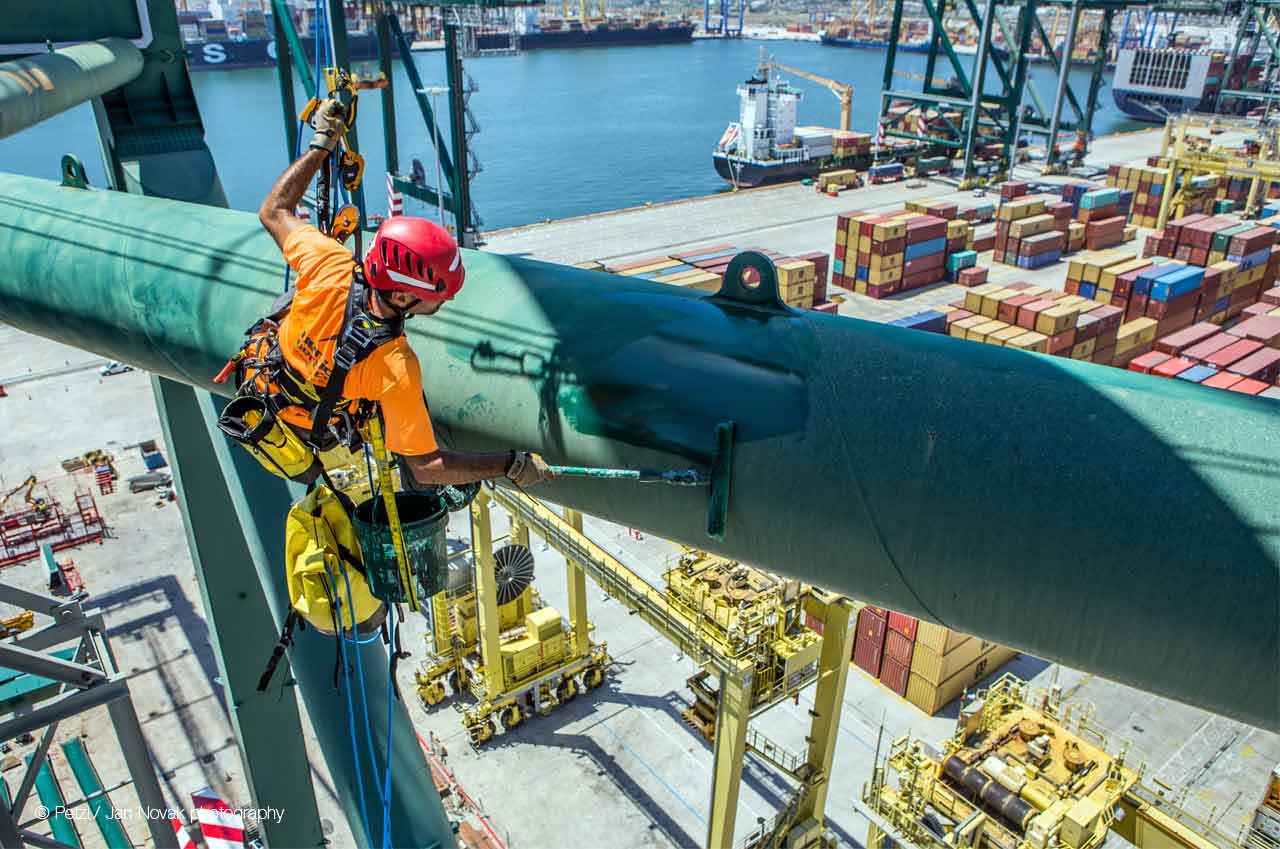 How many people are working on this project?
We manage a full-time team of 3 to 5 rope-access technicians for this project. The engineering department plans the work to be completed each day based on the overall project schedule. For this worksite, like others, being extremely organized and planning ahead of time are very important.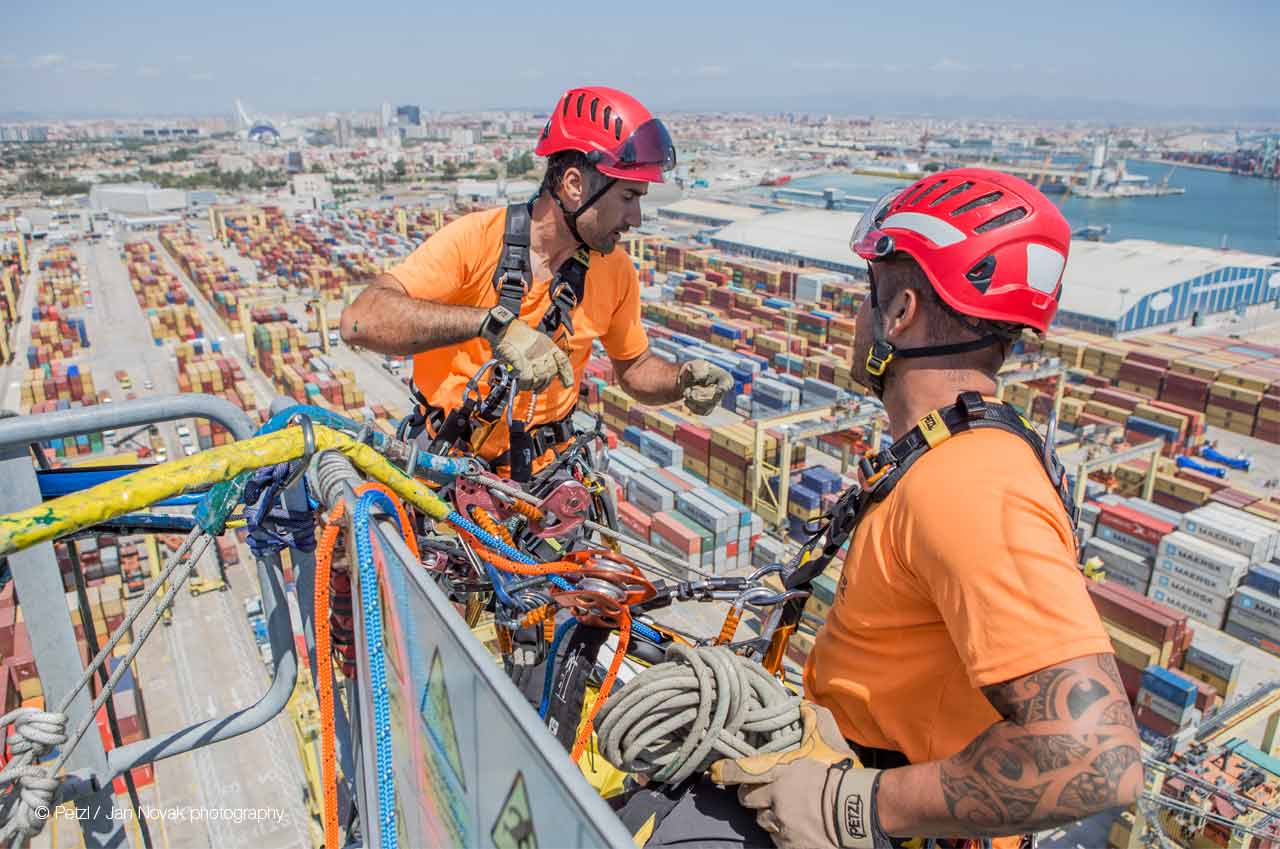 What are the unique aspects of this particular worksite?
The main challenge for this project involves rope access maneuvers to reach certain work areas, specifically the diagonal tension cables for each crane! Not only do we have to think about how to coordinate and then do the actual work, but we also have to devise an emergency rescue plan for every situation.
In addition, we are not the only crew on site; we work alongside other teams from other companies that are on the ground.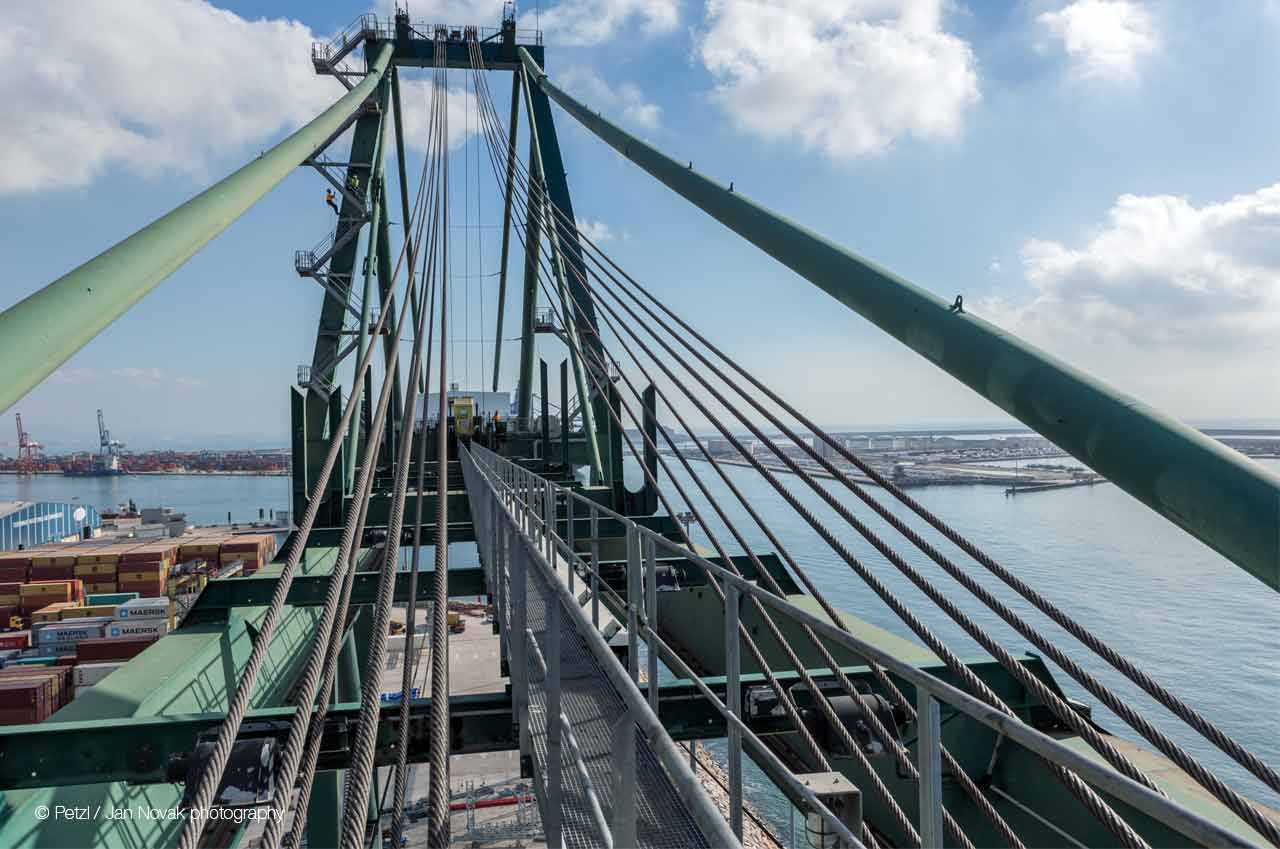 Is this a special project for you?
All of our projects are unique. This is one of the specificities of our profession. Our expertise is our ability to adapt to every situation. In this particular case, in a seaport environment, the length of the project, the height of the cranes, the weather conditions, and the technical difficultly involved in the necessary rope-access maneuvers make this project truly unique.
A few words about Petzl gear?
We use Petzl gear for over 95% of our work-at-height projects. Petzl is synonymous with reliability, precision, and durability. As soon as we step off the ground into the vertical environment, we use Petzl gear. This has been the case for years.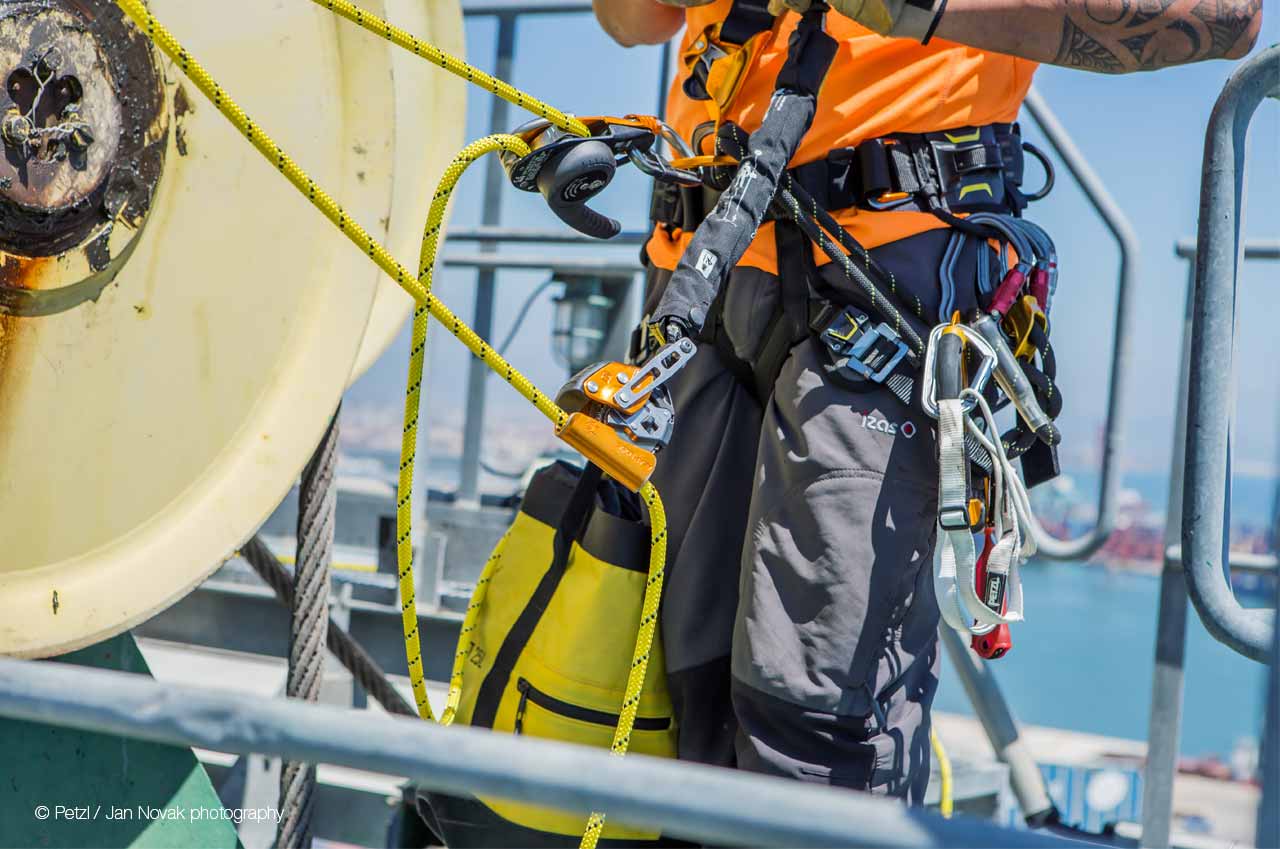 Included in this article