All You Need to Know About Lanyards for Work at Height
Whether it's for positioning at a workstation or to have an energy absorber to limit the impact transferred to the user in the event of a fall, Petzl offers a complete range of lanyards for different uses. Here are 10 key points you don't want to miss about this important PPE!
September 7 2021
Energy and networks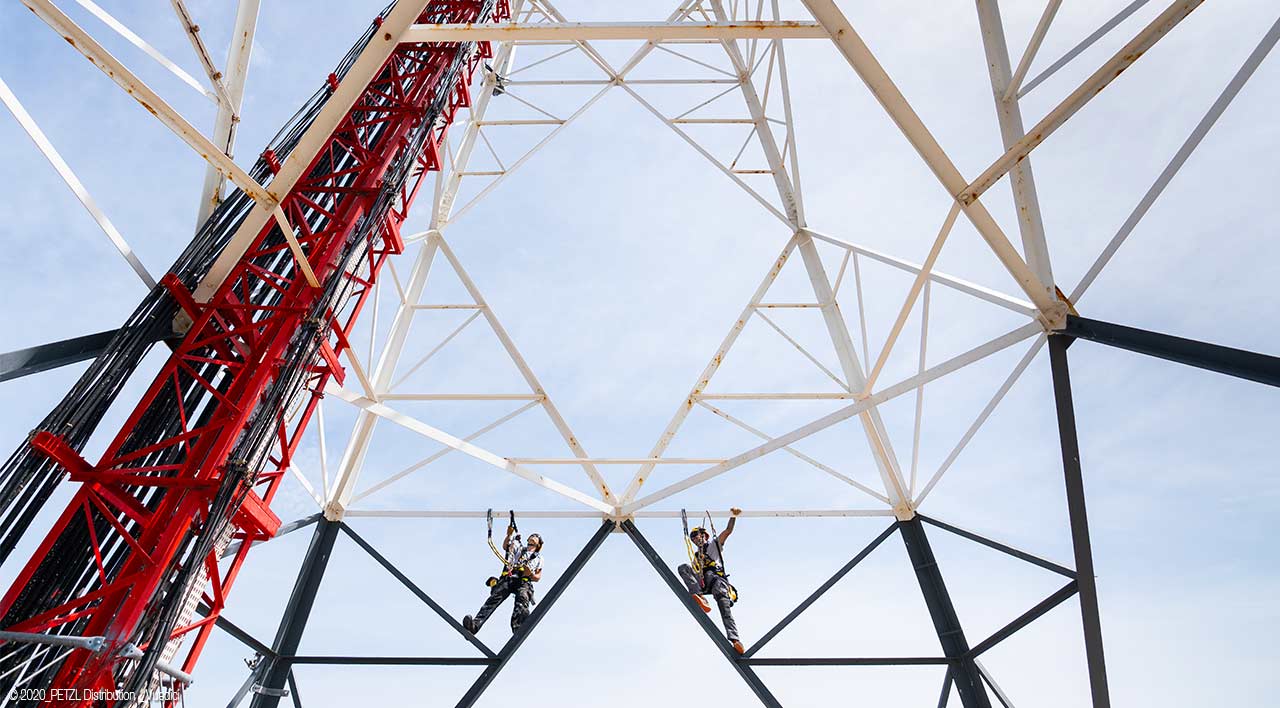 Different Lanyards, Different Uses

In our range, you'll find lanyards for work positioning, which allow you to position yourself precisely at a workstation, with feet supported on the structure. They can adapt to different anchor configurations and can be used in single or double mode. Fall-arrest lanyards are used in case there is a risk of falling, and connect to the harness fall-arrest attachment point. The integrated absorber provides energy absorption in a fall, limiting the impact force on the user. Lastly, there are also progression lanyards available in single or double versions.
Understand Clearance to Choose the Right Fall-Arrest Lanyard 

The risk of falling is a key concept to master when working at height. With this in mind, calculating the clearance specific to each work situation is crucial to maximize safety for the worker. Clearance is the minimum amount of clear space below the user that prevents the user from hitting an obstacle in case of a fall. This minimum amount of clear space takes into account the length of the system, the tearing of the energy absorber, an average distance between the harness attachment point and the worker's feet (1.5 m) and a safety margin required by the standard (1 m). In order to help you safeguard your teams' operations, see our clearance calculator for the ABSORBICA product line (versions from 2020 onward).
Fall-Arrest Lanyards Adapted to Meet User Needs

In addition to length, it is possible to choose the connectors for the end of your lanyards, according to the type of structure that the user will be moving on or along. They can be equipped with MGO or MGO OPEN large-opening connectors for attachment to metal structures or large-diameter cables and bars. Lanyards without connectors can be equipped with MGO OPEN 60 or 110 connectors, so you can easily adapt your lanyard to the worksite. Another option is classic aluminum connectors (OK, Am'D, or Bm'D) or steel (OXAN TRIACT-LOCK), that enable connection to lifelines or to single anchor points. And for those who prefer a modular solution, the ABSORBICA energy absorber is available only in conjunction with the JANE (I or Y) lanyards and connectors of your choice.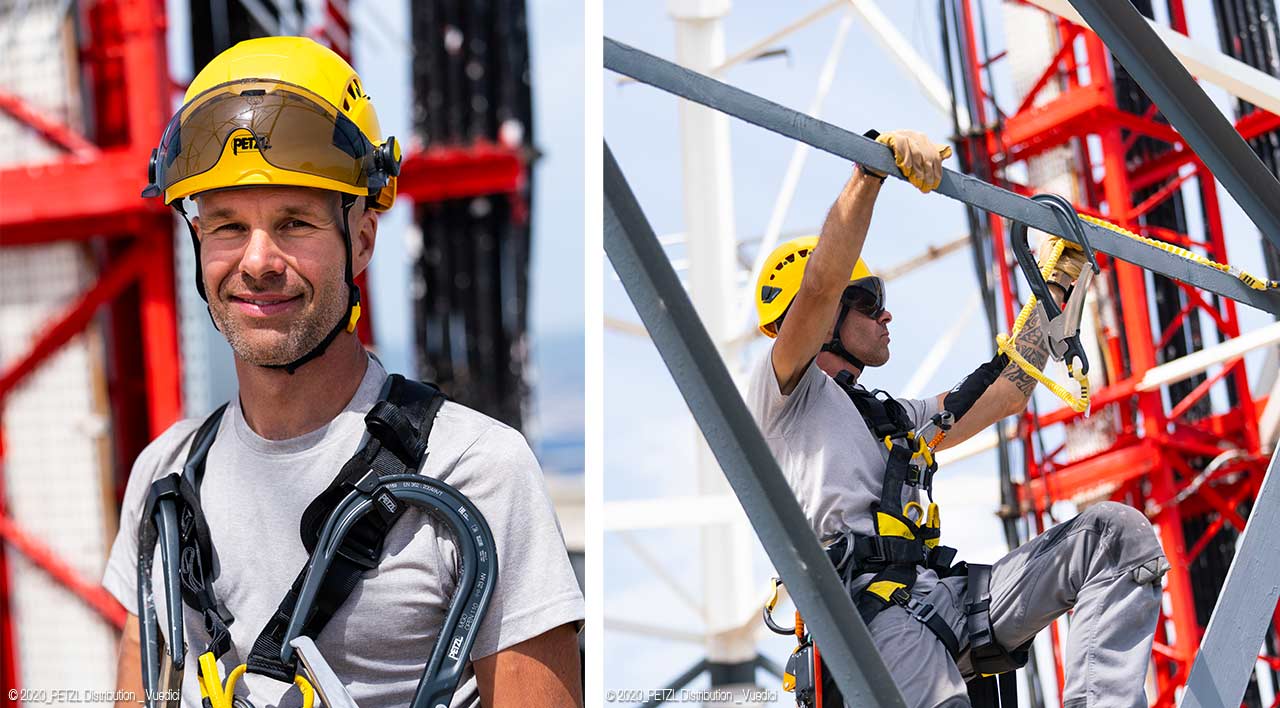 ABSORBICA — A Compact and Efficient Energy Absorber

The ABSORBICA energy absorber is very compact (just 22 cm long), to avoid hindering the user's movements or interfering with work. The durable fabric pouch helps protect the energy absorber from abrasion and potential contaminants. In the event of a fall, the tearing of the energy absorber webbing limits the impact force on the user. The lanyards are designed for users who weigh between 50 and 140 kg. The progressive tearing of the webbing reduces the deceleration on lightweight users.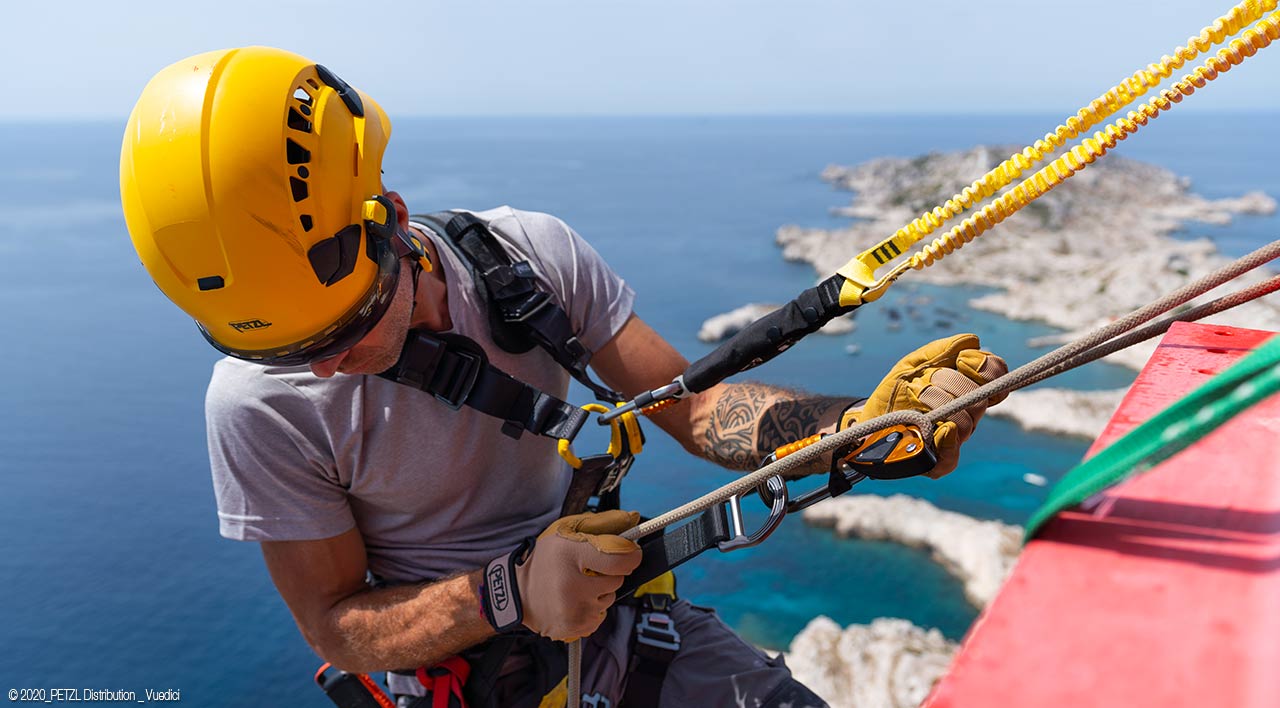 Fall-Arrest Lanyards in Single or Double Version and Multiple Lengths

Single lanyards are designed particularly for protection on a horizontal lifeline or on an elevated platform. Lanyards with two arms allow for continuous protection by successively detaching and re-attaching the two arms. Our range of ABSORBICA-I and Y lanyards are available in two lengths:
• 80 cm of rope
• 150 cm of elasticized webbing, to avoid hindering progression
Additionally, we offer the ABSORBICA-I VARIO, a single lanyard featuring a VARIO adjustment system that allows the lanyard length to be adjusted to reduce potential fall height.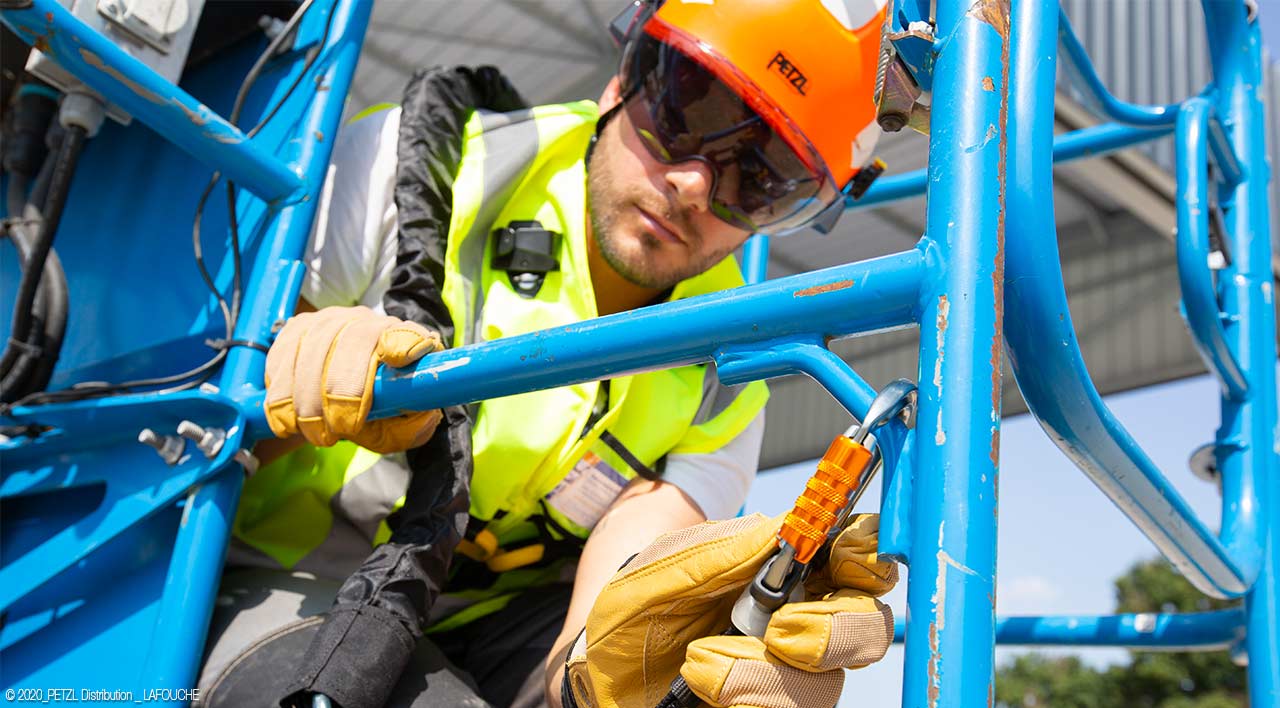 European and International Versions for the ABSORBICA-Y Lanyards

ABSORBICA-Y MGO lanyards are available in two different versions: European or international. They feature MGO connectors, and the international version has a Bm'D carabiner with CAPTIV positioning bar for connecting to a harness. The European versions are certified according to European and Russian standards, and international versions are certified according to North American, European, and Russian standards.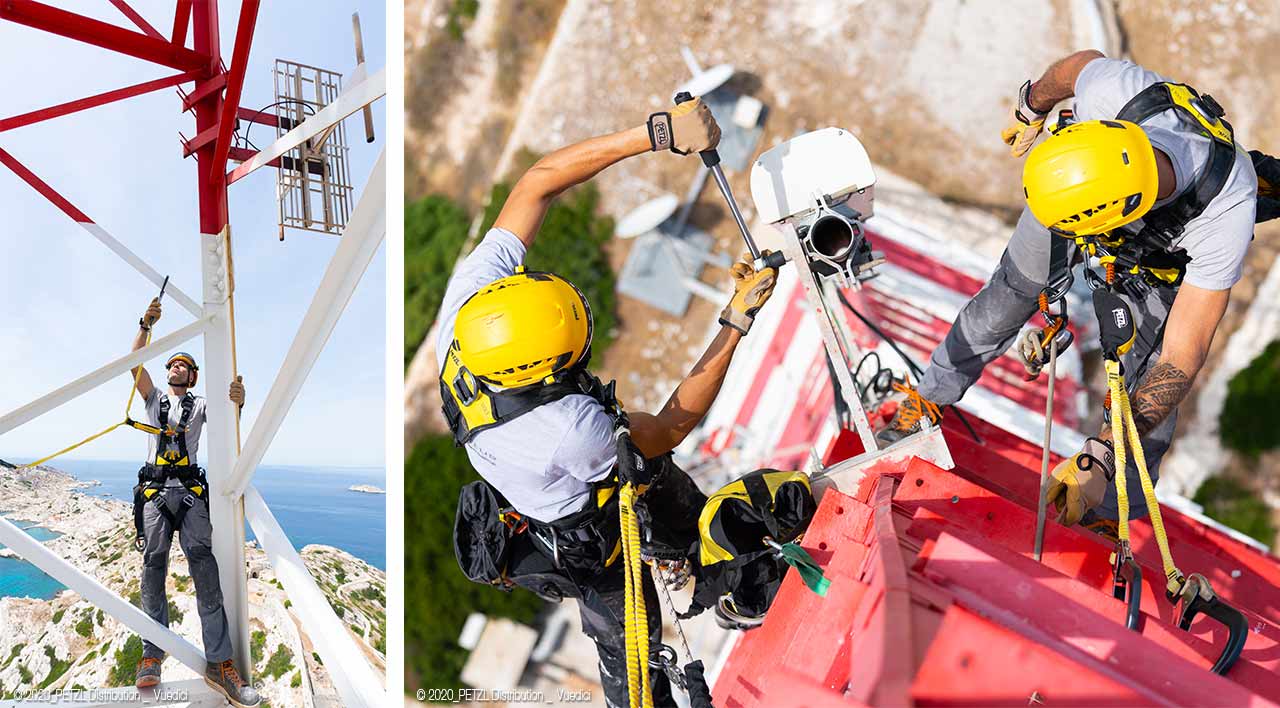 ABSORBICA-Y TIE-BACK for Large Structures

The ABSORBICA®-Y TIE-BACK is a double lanyard with integrated intermediate tie-back rings and compact energy absorber. It is designed for vertical progression on very large structures and when passing intermediate anchor points. The TIE-BACK system allows the lanyard ends to be reconnected to fit around structures with a very large cross section.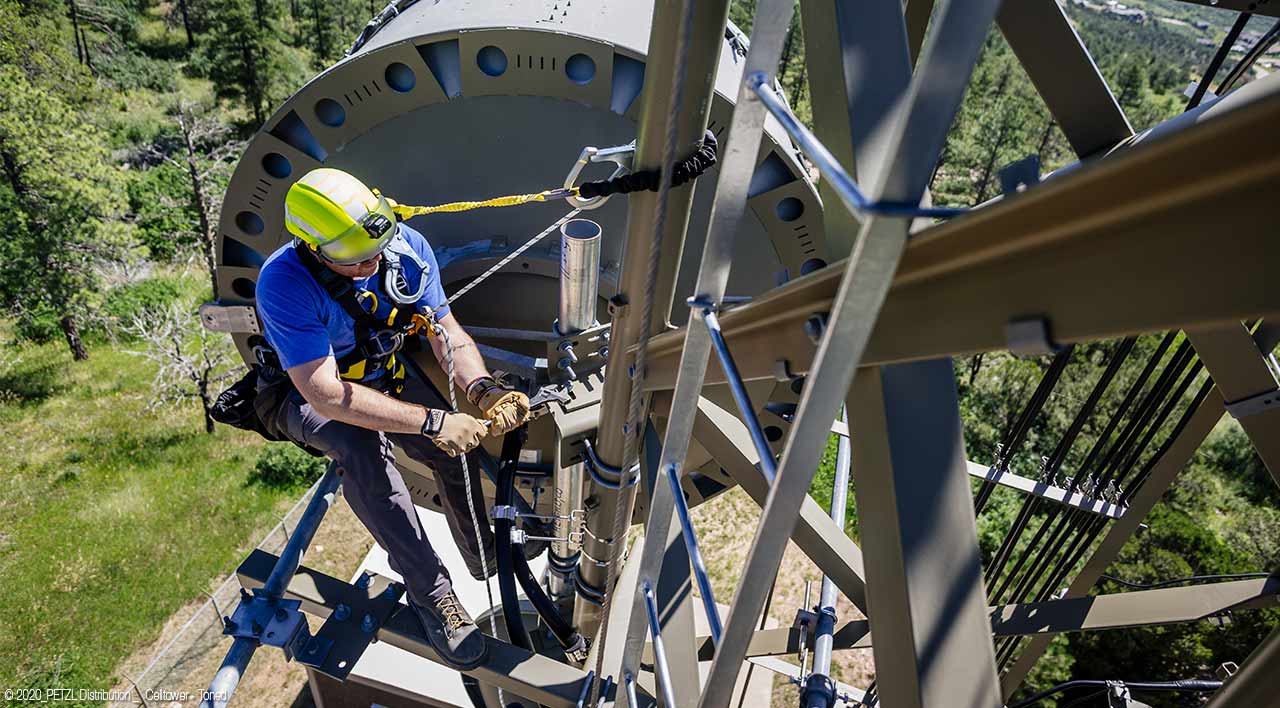 GRILLON — Adjustable Work-Positioning Lanyard

Available in single or double version and in multiple lengths from 2 to 20 meters; in the PLUS version, with high abrasion resistance; and in the HOOK or MGO versions with integrated connectors; the GRILLON adjustable work-positioning lanyards are an indispensable tool for workers at height. And if you don't find exactly what you need, Petzl Custom allows you to customize the type of rope: standard or high-resistance, the color, and the length up to 20 meters. You can also customize the color of the device (black or yellow) and even the connectors for attaching to the harness or the end of the lanyard. And it's all individually packaged for a ready-to-use solution.
Every version of the GRILLON adjustable lanyard has the same device, which can be opened using a tool. This allows you to replace the rope with a new one, which is available as an accessory. Is the rope worn or damaged? Need a different length or the version with a connector at the end? All versions of the replacement ropes are available!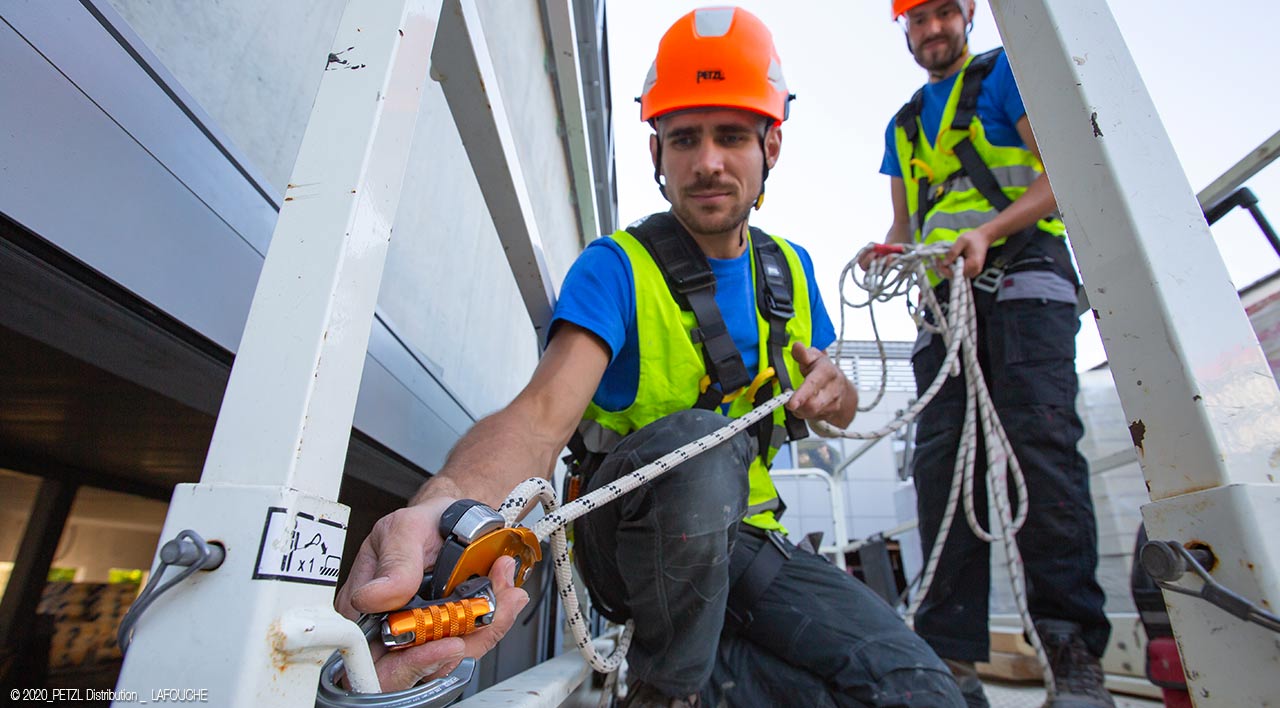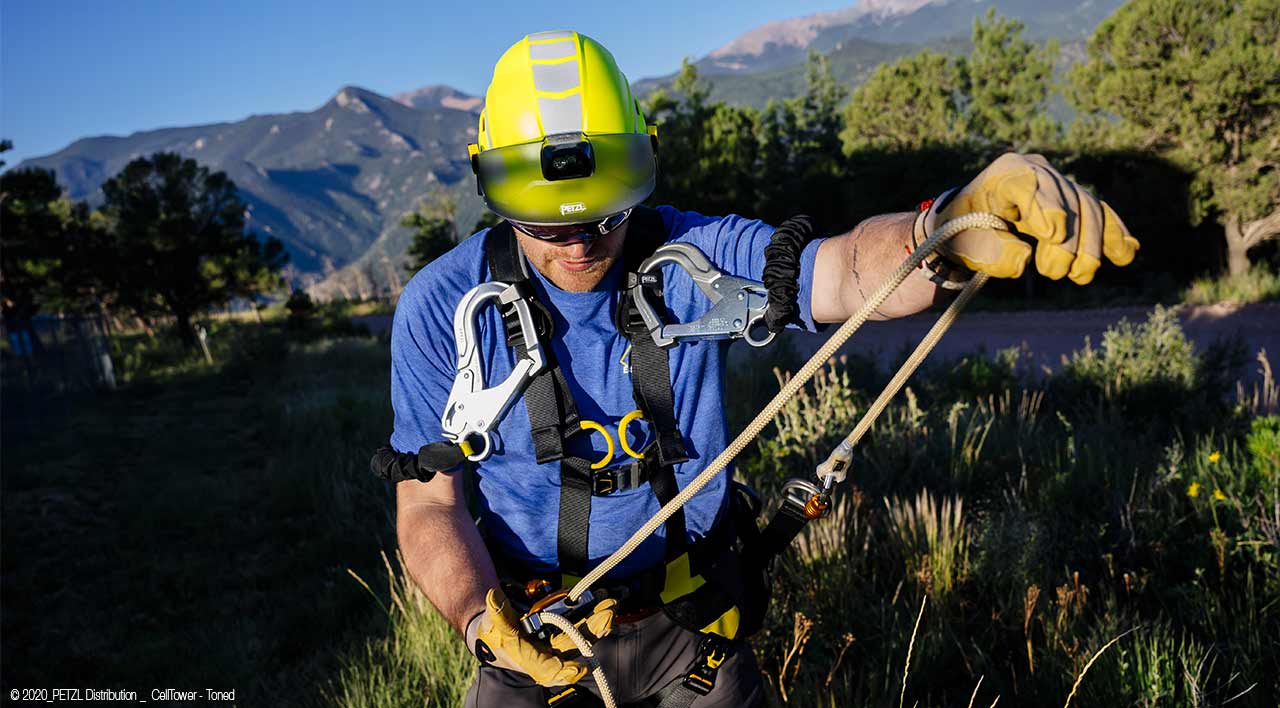 PROGRESS — For Perfect Adjustment When Progressing

PROGRESS lanyards adjust very quickly and precisely (even with work gloves), due to the ADJUST rope adjuster, which has an ergonomic shape, so it's easy to handle and releases with a simple turn. The ADJUST rope adjuster is reversible and can be positioned at the anchor or ventral attachment point of a harness.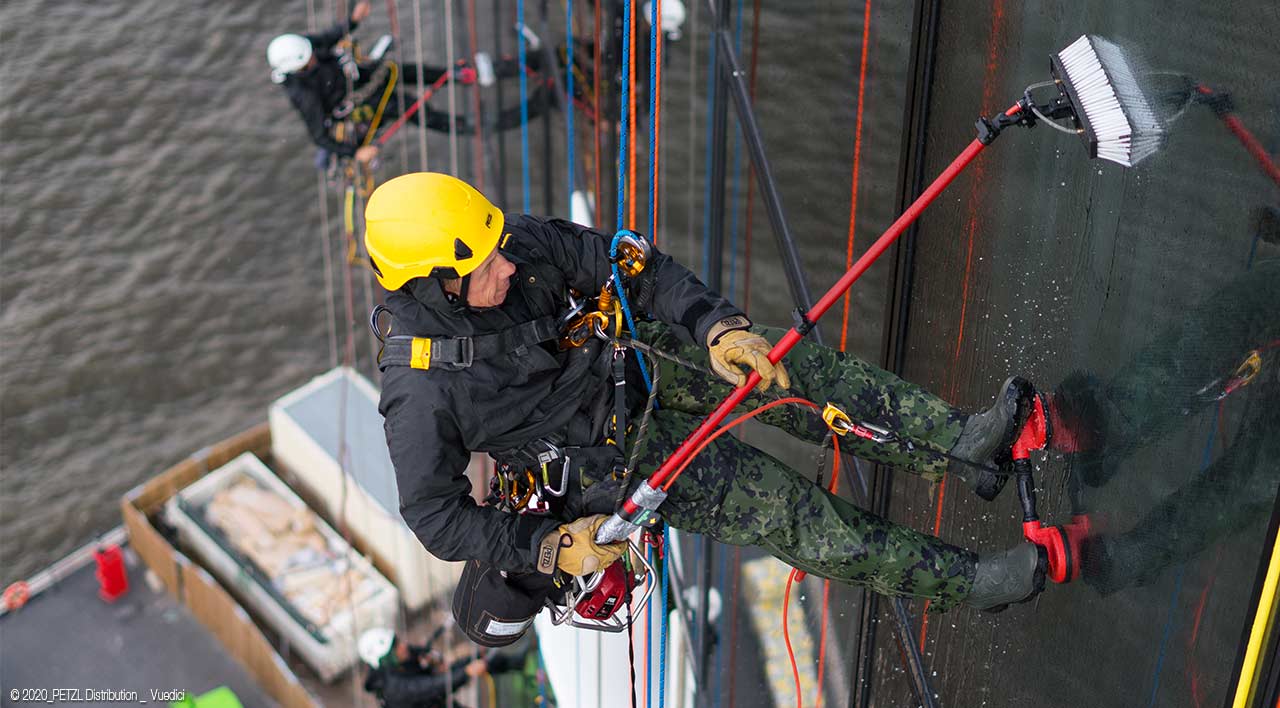 PPE That Requires Regular Inspection

While they often have metal components, lanyards are primarily textile PPE. They require rigorous maintenance and above all, regular inspections of their state. Inspection procedure documents, as well as tips for maintenance are available on each product page of our website. In all cases, their lifetime does not exceed 10 years.