Passing a rebelay on descent
The many rope manipulations involved in caving can waste precious time. Good organization allows for efficient rebelay passage, leaving more time for the activity itself.
Warnings
Read the technical notice before viewing the following techniques.
It is important to fully understand the information provided in the technical notice before using this complementary information
Mastering these techniques requires training.
Consult a professional before attempting to perform these techniques on your own.
1. Tether yourself to the anchor when you arrive at its level.
If both hands are required for clipping in, tie off the STOP in order to free your hand from the brake side of the rope.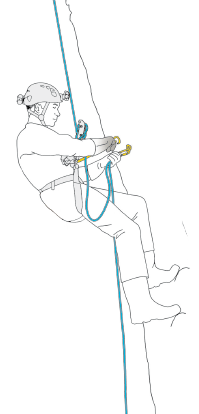 2. Descend to transfer your weight onto the lanyard.
Remove the STOP and put it back on the rope below the rebelay.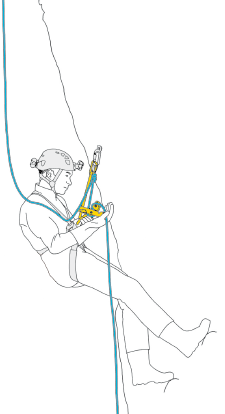 3. Take up the slack rope to put your weight on the STOP.
Taking up slack requires a foot support.
Two solutions for slippery or overhanging rock:
- put a knee in the loop of slack above the rebelay (a)
- install a foot loop on the anchor (b)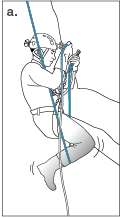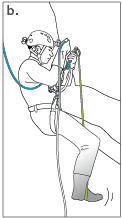 4. Check the installation.
Remove the lanyard from the anchor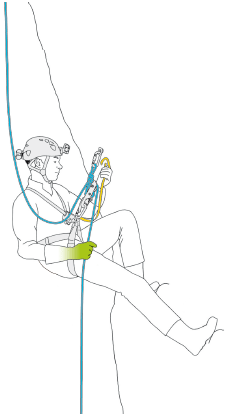 5. Continue your descent; the rope above the rebelay is free for the rest of the group.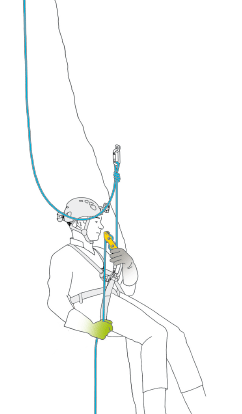 Example of a tie-off for short stops: