In memory of Ueli
Ueli Steck died on April 30, 2017, on the slopes of Nuptse. In his memory, several high-mountain enthusiasts sent us their personal thoughts and stories. Nina Caprez, Matthieu Maynadier, Liv Sansoz, and photographer Jonathan Griffith relate the times they spent with their friend and his influence on their lives and careers.
November 8 2017
Mountaineering

Nina Caprez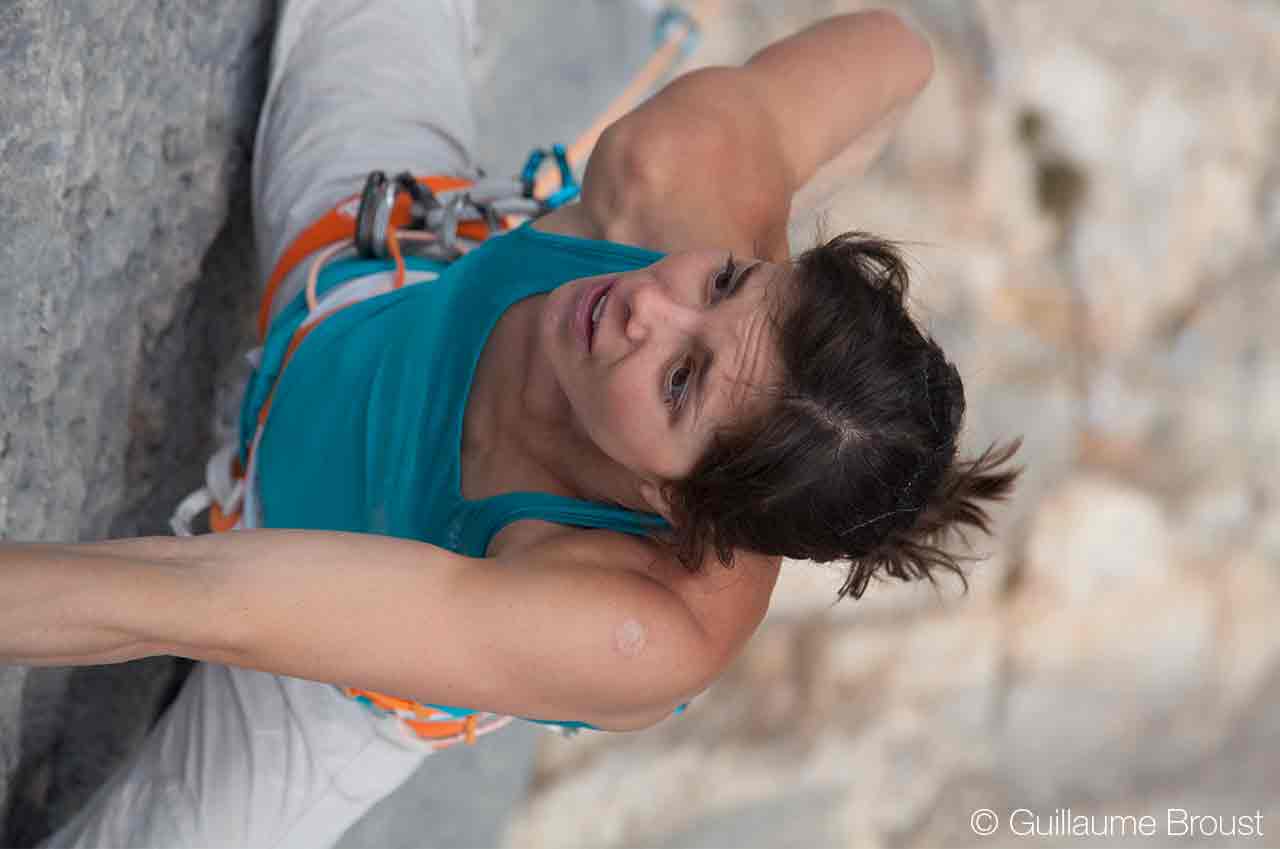 A trusted partner
I will always remember that day at the end of November 2014. Ueli and I went climbing in Schlieren (Switzerland), where we kept falling off every route we tried. We then took refuge in a bar where he all of a sudden poured his heart and soul out to me. A lot of things in his life were weighing heavy on him at the time: he felt consumed by the system, by spiteful critics and the bad mouthing, by being judged by others. Yet, Ueli had just accomplished his lifelong dream of climbing the south face of Annapurna, solo. He told me that it had been the first time in his life where he left everything behind to complete the ascent. It was make or break. On the climb, his conscience fell to the wayside as he entered a state of pure joy and elation. He was ready to die at any moment. This had never happened to him before; Ueli, who left nothing to chance and who had such a thorough understanding of the true dangers, of the genuine risks.
Upon his return from Annapurna, everyone started to point a finger at him. This made him anxious, whereas when had been up there, nothing mattered, not even family or friends. This state of mind scared him, and he could sense growing addiction to the feeling, knowing very well that it could he could end up there again and that he would enjoy it. Tears rolled down his cheeks when he told me all of this. Ueli, a superman, was having a meltdown. I ordered two glasses of red wine and we played a few games of pinball. He began to laugh and relax.
"Ueli," I said, "Who cares what other people think."
During the entire evening, I wanted to pass onto him a bit of my own happiness. We laughed a lot and, for the first time, he agreed to celebrate his truly incredible ascent.
Ueli taught me a lot about the life of a high-level athlete and how to manage one's public persona. Personally, I questioned his image as the Swiss Machine and the fact that that he truly wanted to separate his private and public life. There are genuine risks in doing this, and he was often "consumed" by his celebrity. Everyone who knew him will understand what I'm talking about. When he spoke, you got a real sense that he would have sometimes liked things to be different. The only thing that he really wanted was to be able to climb mountains in his own style without feeling obligated to justify or to prove anything.
Just two days later, he told me about an amazing line he had spotted on Everest! The now infamous line transformed him once again into a state of pure joy. This line provided a new sense of purpose to his life; he was ready to pull out all the stops.
When Ueli left for Everest at the beginning of April, I couldn't help but have a bad feeling that this time around he might not return. He had prepared for years for this and during the last few months he was totally focused, inaccessible, and isolated in his own little bubble. Today, he is gone for good. I don't ever need to know where or why he fell. For me, there is nothing to understand, no accusations to make. He's gone. Ueli left much earlier than some; he who hated the idea of becoming old, of aging, of feeling his body weaken little by little.
Ueli was a simple and humble man. Although he was 100% focused on what he was doing, it never stopped him from admiring what others were doing. Like, for example, us climbers, who push beyond our limits as well, but always roped up and exposed to relatively little risk. He was awestruck by the flame burning in the eyes of someone giving it their all. He felt lucky to have Nicole by his side. "Without her, I would be lost. She's the one who sets boundaries for me, and helps me to keep at least one foot planted in reality. Nicole is my rock."
Without Ueli, I sometimes feel a great emptiness inside; the kind of emptiness only filled by a partner who encourages you just at the right moment when you lack determination. I've lost a friend with whom I had a truly unique and profound connection. I don't know where I will be able to find the type of encouragement he provided. Never did he tell me to stop pushing or to set limits. Every time he left on a trip, his last words to me were always, "Go Nina, keep charging hard. Vollgas!"
Ueli will be with me every time I bivy in the mountains under the stars. As the crisp, cool air washes over my face, I will gaze at his bright shining star in the sky. I'll watch as it winks back at me. I'll experience that powerful urge, that great desire to feel free and become one with the mountains. I'll always remember what Ueli often liked to say to me, "Just live the life you love."
Matthieu Maynadier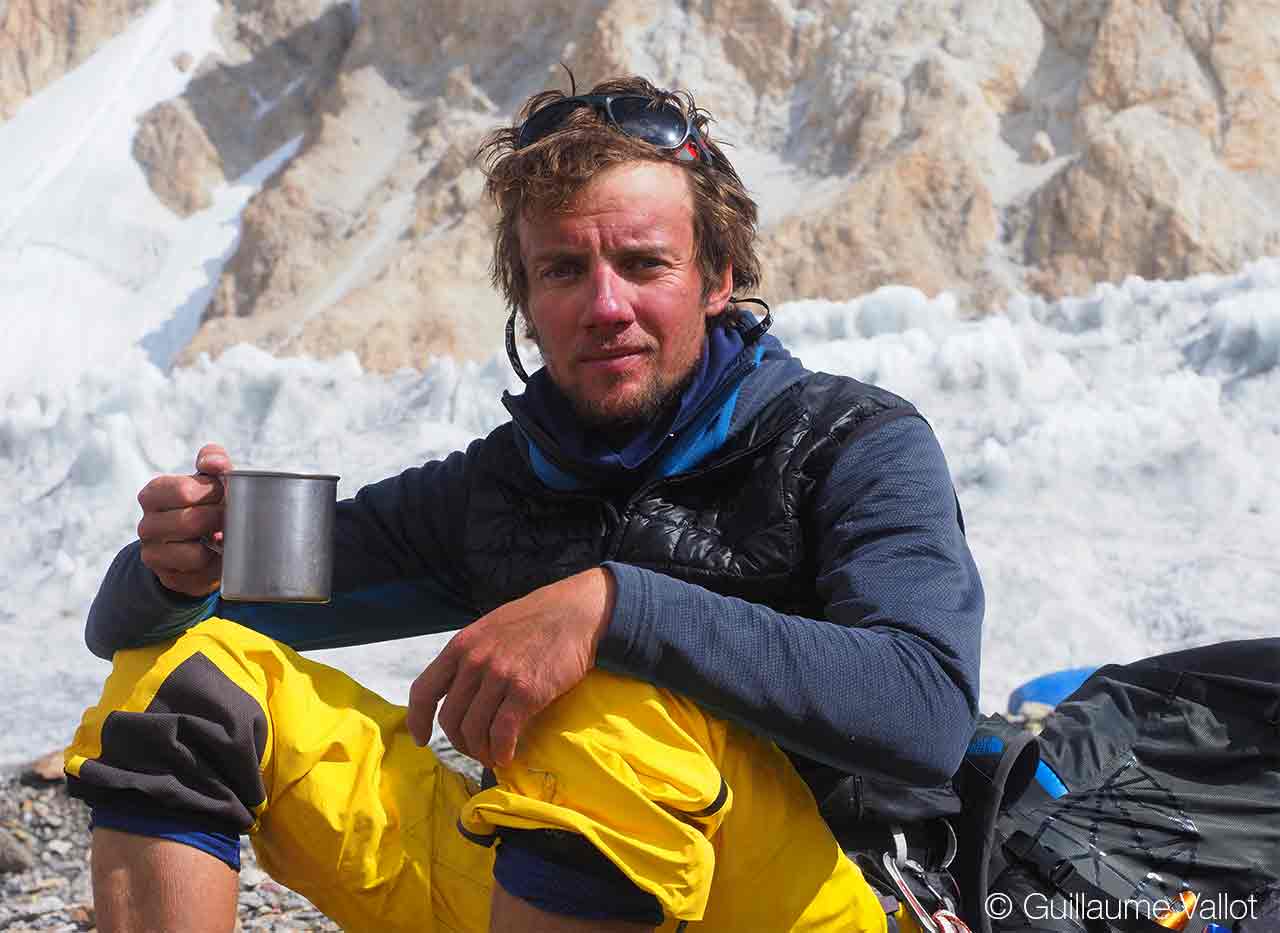 You did what nobody else in the world is capable of doing.
I met Ueli in 2010 during a trip to Ben Nevis (Scotland), organized by Petzl. It was during a time when Ueli kept breaking one north-face speed record after another, and I only knew of him through news on the Internet. To be honest, I was a bit star-struck, and knowing that I was going to climb with him had me a little stressed.
We had poor luck during the trip, the weather and conditions were not very good. We wandered around in the rain bouldering a little, dry-tooling in a cave, and even climbing in a freezer on manmade ice. We were able to keep ourselves busy…
Ueli had come on the trip with a very specific goal in mind: sending The Secret, a then recently established route and the hardest line on Ben Nevis. I could see that he was in great shape and overflowing with excitement.
It only took a day of nicer weather to finish the route off. That very night, while we were celebrating his send over a Guinness, Ueli admitted that he was drinking his first drop of alcohol that year. It was March… I was extremely impressed by his character, his determination, and his abilities. At the time, I only knew a few high-level alpinists, but Ueli was climbing at a whole other level. The next day he left, forced by professional obligations to return home.
Time passed and we stayed in touch, and were finally able to travel again together on another trip, this time to Ouray (Colorado, USA) for the annual Ice Festival. This was right after Ueli climbed Annapurna, and he was a completely different person. Much calmer, more mature, yet at the same time visibly bothered by all of the personal attacks directed towards him. We spent several great relaxing days just climbing, taking our minds off everything else. From then on out, we regularly crossed paths to climb or venture into the mountains together. Ueli always had good advice.
This was at a time when several rumors started to circulate, and I began to understand to just what extent the "mountaineering community" questioned Ueli's word. I have never quite understood the need to try to discredit someone, to take them down. Add to that the fact that mountaineering, especially in the Himalaya, often consists of personal impressions and short trip reports. Ueli is neither the first nor will he be the last person to return from an expedition with a trip report that does not meet everyone's standards. To each their own opinion, and while raising questions is a legitimate right, so is giving someone the benefit of the doubt. Why does society have such a need to shoot down its icons?
For me, when it came to mountaineering, it is obvious that Ueli was head and shoulders above every single one of his contemporaries. His feats, his approach to training, and the manner in which he chose his objectives were far more professional than most other people who claim to play at his level. Once you understand that, it is more than logical that his accomplishments were also far above the rest.
Of course, I understand that it is difficult to believe certain achievements that we ourselves can't possibly fathom doing. However, today, with athletes like Kilian Jornet and Adam Ondra, we have to admit that there are certain people who are simply far better than everyone else. They train better, prepare better, sacrifice more, and often possess greater natural ability.
What Ueli should be remembered for is not being "The Swiss Machine," but rather a down-to-earth and determined individual who wanted to achieve his goals. Ueli was someone who advanced our sport, inspired an entire generation, and shined a light on mountaineering at a time when it has fallen far out of the spotlight.
When I received news of his accident, I was extremely sad: sad because for Ueli, just like for anyone else in the mountains, it doesn't take much for it all to come to a screeching halt; sad because this driving force for mountaineering is no longer with us; sad because he was such a good person.
"Ueli, you did what few people are capable of doing. You will continue to inspire those who knew you well and to keep those jealous of you talking."
Liv Sansoz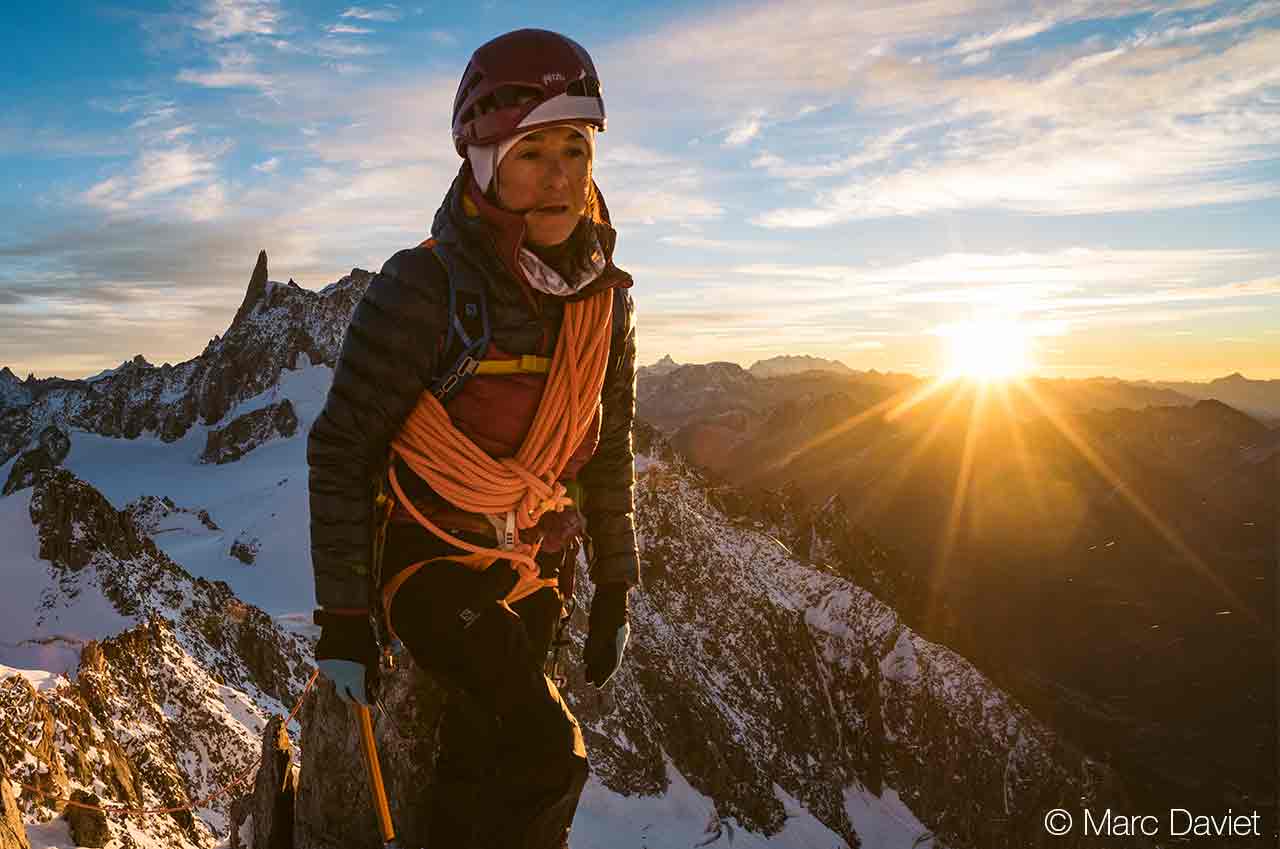 Hello my friend, 
Just yesterday David Goettler and I were talking about you, about how happy you became as soon as you set foot and were moving in the mountains. We also talked about the stratospheric level at which you climbed and the few people in this world who could truly understand, both in terms of physical conditioning and commitment.
I remember when we talked about combining paragliding and mountaineering. After your first year, you had already accumulated 400 hours of flight time. This reflected your consummate professionalism, your extremely high standards, and your serious approach to preparation. You never did things halfway; you were either ready or you didn't do it. There was no in between, no "that should be enough," or "we'll just wait and see." For you everything was always clear, you did everything with total awareness and understanding.
These last few years had shaken you up a bit. Experiences like the violent encounter on Everest or the questions regarding your ascent of the south face of Annapurna had clearly affected you (but then againn, who wouldn't be affected?). In spite of your nickname, "The Swiss Machine," deep down you were a sensitive and endearing human being. Every time I saw you in Chamonix or at an event, you were always happy to share, to spend time with others, and to simply enjoy yourself with everyone else. When you wanted to train or do something for yourself, you said so. You experienced the mountains on your terms, without pretentiousness or arrogance, with style and incredible skill.
For sure, in Ringgenberg and in the Interlaken region where you lived with Nicole, you had to "protect yourself," to keep a low profile so as not to be bothered, which meant that other climbers might have considered you a bit antisocial. That's just the way it goes for a lot of great athletes, and there's nothing at all wrong with that. Your high-level approach required excellence and did not leave room for much else. For those who failed to understand this or were jealous, that's entirely their problem, not yours.
It has now been almost five months since you left us, and I'm sad. I'm sad for you, for Nicole, and sad to have lost someone who I so very much admired. I could see you growing old, a bit like Bonatti or Messner. Unfortunately, life decided otherwise.
Ueli, I would just like to say thank you. Thank you for your friendship and for being the person that you were. Thank you for your incredible ascents, a source of motivation and inspiration. Thank you for having shaken up the mentality of such a traditionalist discipline. You wrote one unbelievably amazing page in mountaineering lore. 
Jonathan Griffith
Ueli Steck- a Eulogy
It's been a month today since Ueli Steck passed away. I said my goodbyes as a handful of us huddled together on a ridge by Tengboche Monastery in the wind and watched his spirit be let loose in the Khumbu, as the funeral pyre set his body free. I've been thankful for all the messages that people have said and written, he was a man who touched a lot of people's lives. I've also had time to reflect on his story and what the last few years of his life were like and what it should teach us. I've thought a lot about how the witch hunt, spearheaded in part by a certain prominent French climber, led to the using of the name of the Piolets D'Or to further the attack on him as he was on the mountain, and how that must have affected him and his decision making…
 
To read more: http://alpineexposures.com/euro/ueli-steck-a-eulogy