Ashima Shiraishi climbs her second 9a/+
March 23rd, Petzl team member Ashima Shiraishi climbed her second 9a/+ route while on spring break from 8th grade. With these two ascents and her previous V14 bouldering ascents, Shiraishi has now climbed at the most difficult level ever achieved by a female in both the bouldering and sport climbing disciplines.
March 23 2015
Rock climbing
Watch the full video of Ashima's ascent of Open Your Mind Direct (9a/+) in Santa Linya.
She was the first climber to send this route after a key hold broke.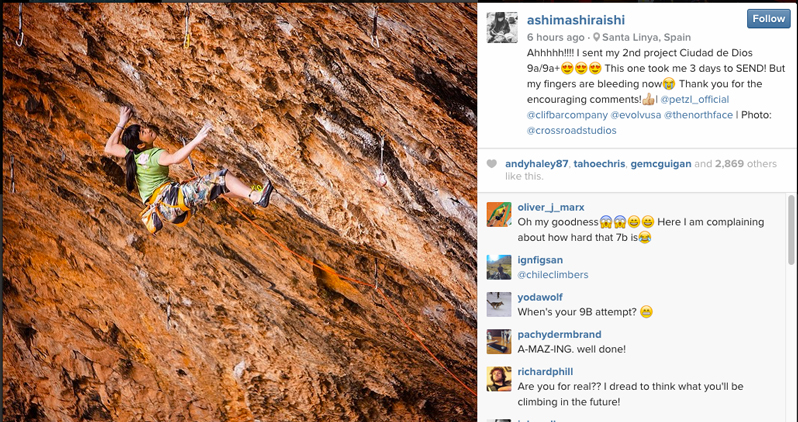 The New York City based 13-year-old flew to Spain a week ago and spent four days working Ramón Julián Puigblanque's Open Your Mind Direct (9a/+) before sending it in ten minutes on March 17th. She then celebrated her record-breaking climb with ice cream.
Some questioned whether this climb was really the first female 5.15 as Shiraishi's ascent was the first ascent of the route after one of the final holds broke and hers' is the only ascent at the new difficulty. But six days later Shiraishi climbed Edu Marin's Ciudad de Dios (9a/+), ending any question's of Shiraishi's prowess.
(For perspective, Ashima climbed two 9a/+ routes with less than a week of projecting each. In 1991, when Wolfgang Güllich climbed the world's first 9a, Action Direct, he spent three years projecting and training the for the route. Ashima says she isn't sure how hard she could climb if she spent more than a week projecting a climb, because she's never needed that much time before.)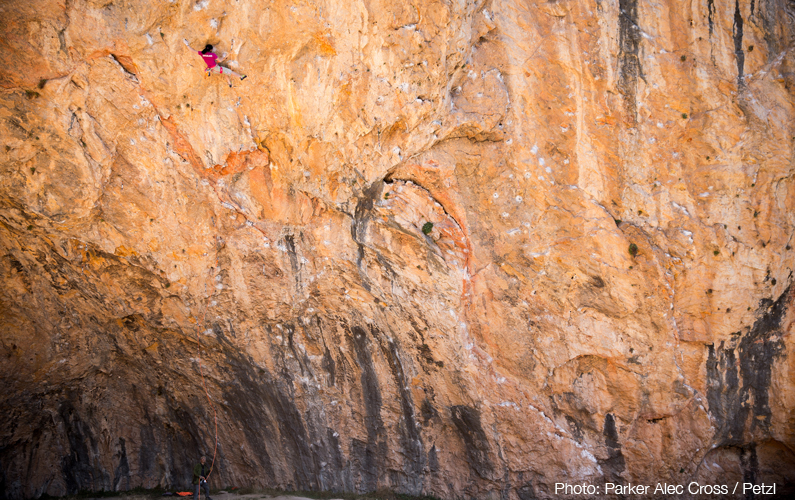 Of her recent climbs, Ashima told Petzl, "Ya! I've been able to climb the hardest grade climbed by a female in both bouldering and sport climbing!" For those who have followed Shiraishi's rise in climbing these record-breaking ascents come as a little surprise. At age eight she climbed her first V10, at age 11 she climbed her first 5.14c (becoming the youngest person to reach that grade) and in 2014 she climbed her first V14 (Golden Shadow) becoming the second woman to boulder at that grade.
Shiraishi has four more days in Spain, where she hopes to climb another 9a route before returning to New York City, where she says her classmates are, "very supportive, though they know practically nothing about climbing."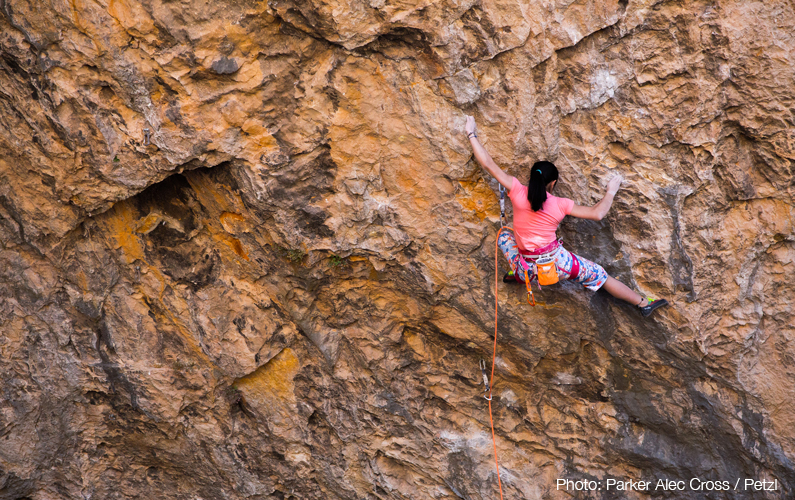 When asked about how she feels knowing that men and women around the world look up to her for climbing inspiration she replied, "It's hard to believe that some women and men older than me are inspired by me! But it definitely feels like a great accomplishment!"
More Info:
Included in this article