Helmets
Essential for work at height and certain industrial activities, helmets give the user effective protection from falling objects, or if the person himself falls.
How to choose?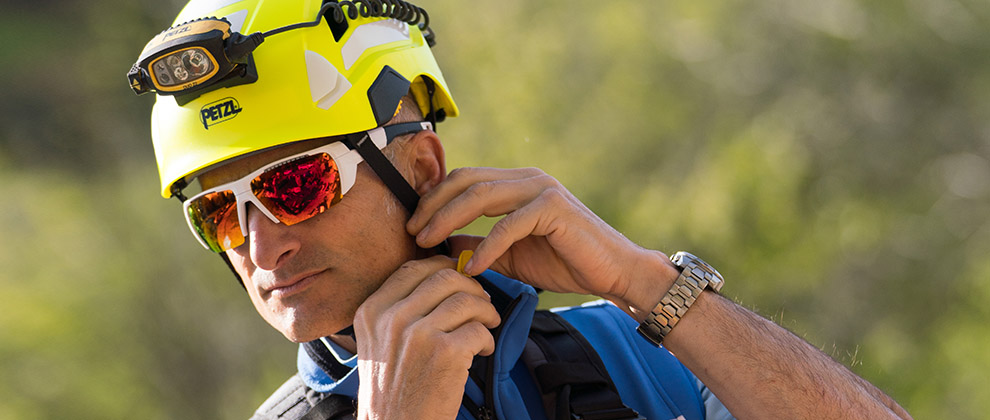 © PETZL DISTRIBUTION Vuedici CNEAS
Protective eye shields (4)
New ultra-compact and versatile headlamps
Comfortable helmets
Durable helmets with mesh headband for optimal comfort.
Customizable helmets
Petzl Custom service can customize a VERTEX or STRATO line helmet with a logo, reflective bands and pre-mounted Petzl eye and face shields, for an entirely ready-to-use solution.
Protective eye shields
Protective eye shield for VERTEX and ALVEO helmets.
Helmet accessories
Foam and stickers for personalizing a Petzl helmet.