Family Camping in Iceland
Denni and Arna live with their kids on a remote farm in east Iceland (Egilsstaðir). Within their vast property, they created the Widerness Center, a place for people to enjoy a wide variety of outdoor sports and activities, such as hiking, horseback riding, mountain biking, fishing, stargazing, and swimming in natural hot springs. The couple hosts travelers from all around the world who like to stray off the beaten path to experience nature in its purest state.
March 6 2020
Backpacking and trekking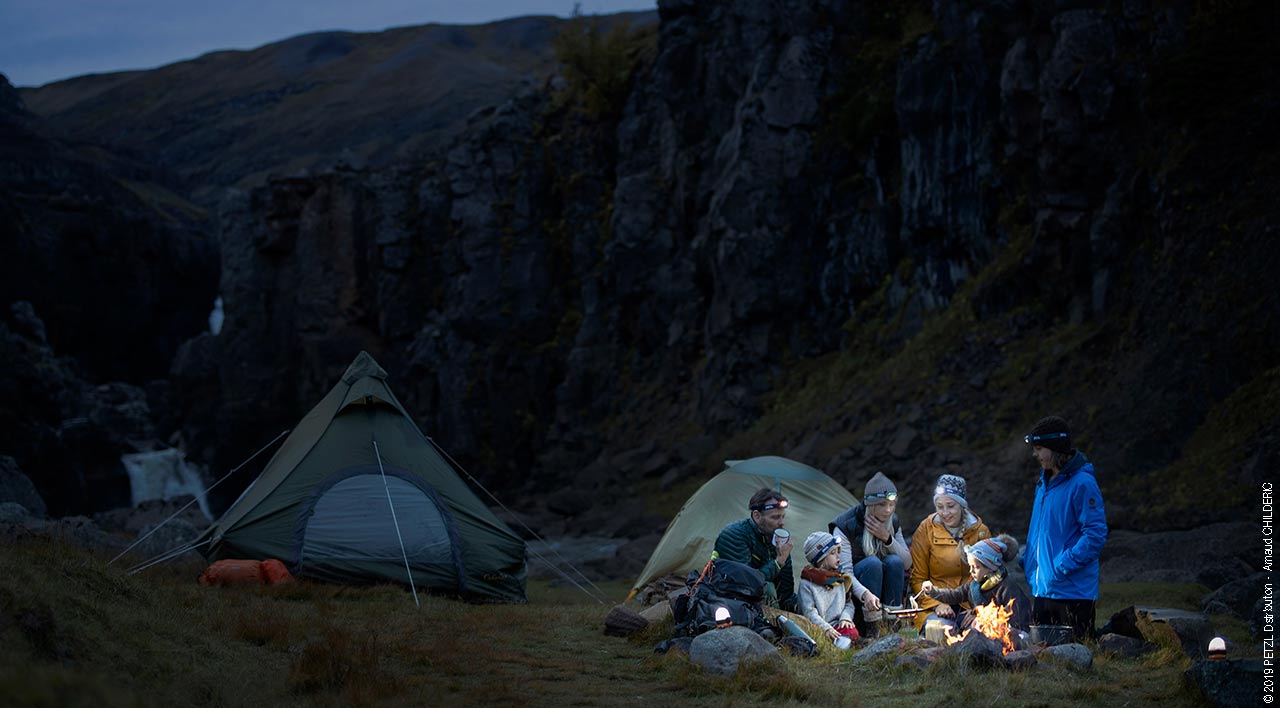 Every day in the valley is so different. With four kids and the wilderness right at their doorstep, the family often takes the time to venture into the great outdoors together. This time around, the weather still proves warm enough to go backpacking in one of their favorite places, probably the last time for the year before the cold of winter settles in. Once everyone has their kit packed and ready, they eagerly head off on one of their favorite trails.

The family sets up camp for the night in a choice spot just a few kilometers from their home in the same valley. The youngest kids, 6-year old twins, also love to hike. It takes around one hour on foot to reach their campsite, just the right distance for everyone in the family to take full advantage of the effort. In the peaceful location where they plan to spend the night you can hear a nearby stream, the soft grass offers a comfortable spot for each tent, and the site is sheltered from the wind. The kids have fun picking flowers, making a dam in the stream, and catching small fish and tadpoles… just like their parents!
As the sun starts to set, everyone has a role to play to help set up camp. Denni and Arna want all of their kids to participate and learn, with each kid's task based on age and ability. Their son, Bjarni, builds a fire, while their oldest, Sofia, sets up the tents with her mother. Once the boys have the fire burning, Arna and the twins cook pancakes and locally caught salmon. Parents and kids savor the incredibly delicious meal, eating peacefully in their little slice of paradise.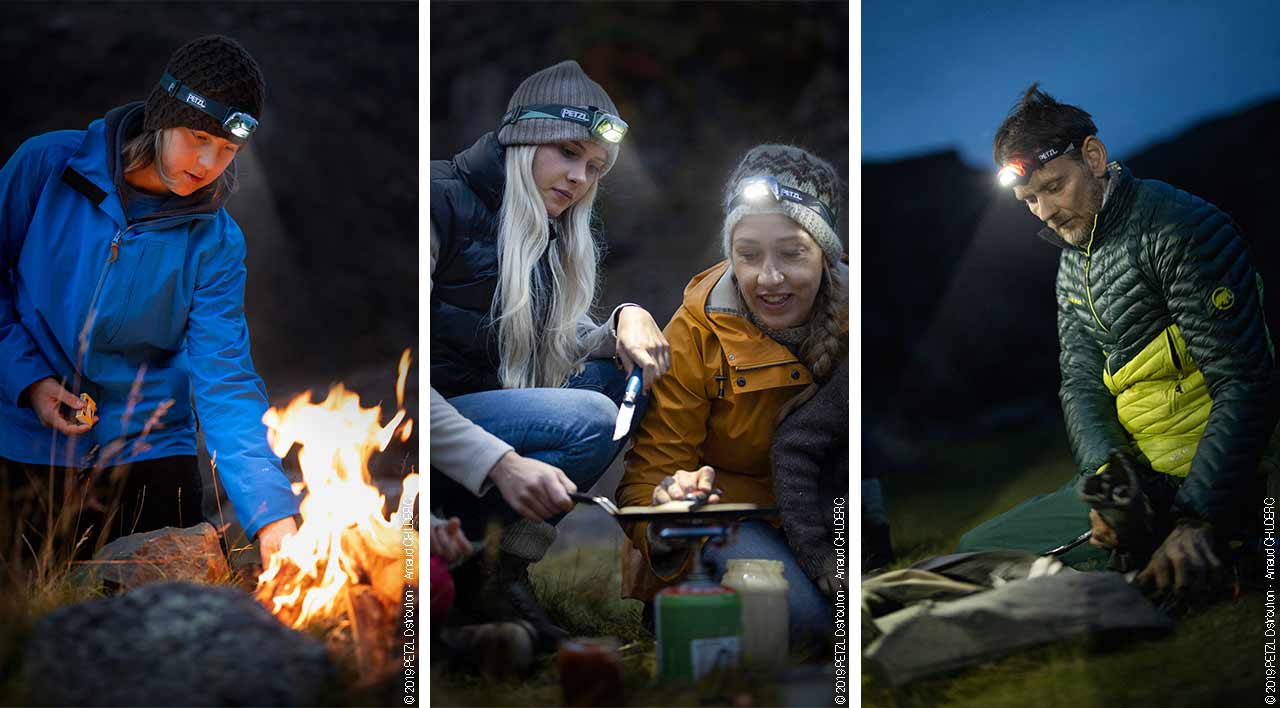 After filling their bellies, everyone bundles up and sits down comfortably to gaze at the heavens. The clear weather provides for an incredible sight where too many stars to count shine brightly; the Milky Way spans the entire sky. Both kids and parents stare in wonder, soaking up the nighttime beauty in complete silence. Sometimes they come to this very same spot to watch the aurora borealis (aka the Northern Lights). With a twinkle in their eyes, the twins head to their tent, sleepy after a long day. Tomorrow, the family will continue their hike before returning home.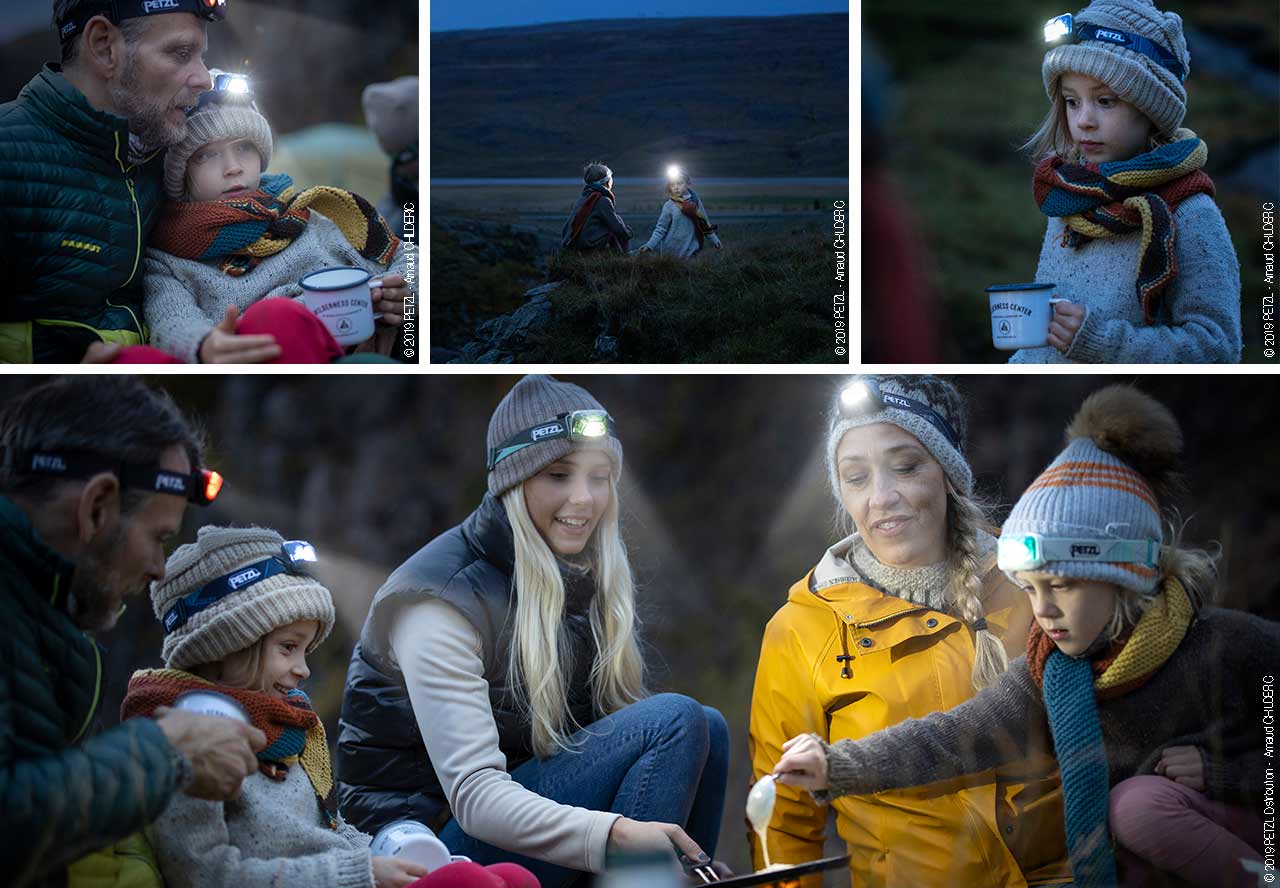 As told by the Karlsson family – Wilderness Center - Egilsstaðir
Photos: Arnaud CHILDERIC
Studio Kalice - www.kalice.fr
Text written by Anna CHILDERIC
Included in this article