PETZL GRIGRI TOUR, the art of belaying
During fall 2017, belayers will stand in the spotlight. To showcase their skills, Petzl has made a date with them at partnering climbing gyms across the world that plan to host the Petzl GRIGRI Tour. To mark the release of the new GRIGRI+, fun-filled workshops will offer the chance to learn how to properly belay, and to acquire the right technique and reflexes to transform the climber/belayer relationship into a truly unified duo. All this, of course, will take place in a warm, friendly, and festive atmosphere.
July 17 2017
Rock climbing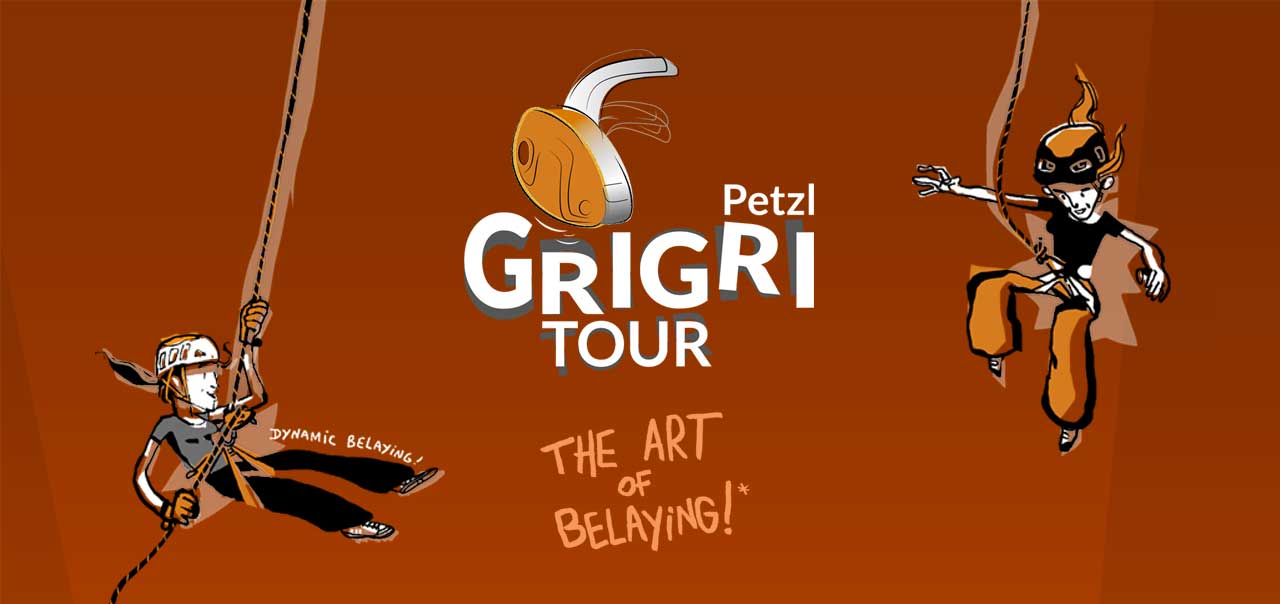 Quick access
---
Practical clinics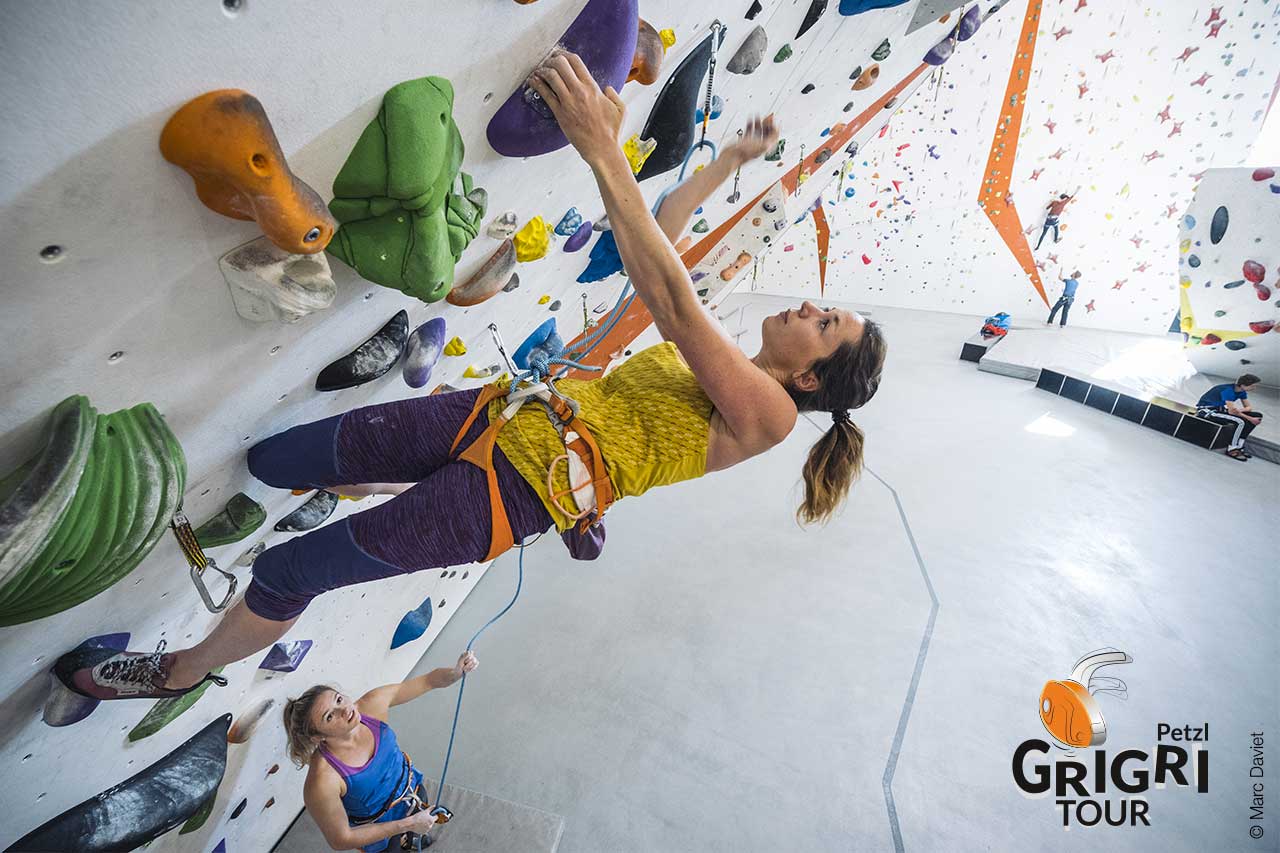 "Dynamic belaying"
Providing a dynamic belay is an art form! Learn the right technique to provide a soft and reassuring catch for your partner.

"Meet the GRIGRI Family"
Master fundamental belay technique. Apply this technique to the GRIGRI2 and GRIGRI+ belay devices and learn more about their specificities. Belaying with these two devices will no longer be a mystery.

"Slackrace"
A fun race where two "belayer / runner" teams compete. The runner has to complete a course in record time by clipping quickdraws along the way, while the belayer feeds slack with a GRIGRI… without ever placing their runner in danger! On your marks, get set, go!

---
Further reading on our rock climbing page: detailed tech tips on belay technique
The importance of the belayer's role in the climber/belayer partnership cannot be emphasized enough. Body position, attitude, and competent belay technique are all critical. The belay device does not do everything! In addition, belaying with a new device means taking the time to learn and understand the specifics of how to use it. Follow these prerequisites to guarantee safety, peace of mind, and fun for both climber and belayer.
Basic proven technique that applies to all Petzl belay devices.

---
To learn more
Dynamic belays, spotting before the first clip, feeding slack, and staying alert… Find these tech tips on belay device use on our rock climbing page.

---
Petzl GRIGRI TOUR: all event dates