Ultra Trails Marathons: Thoughts from Clare Gallagher
Let's be honest, reading this post will not get you ready to run the UTMB. But if running an ultra is your dream, then know that it is achievable. Join Petzl Team member Clare Gallagher as we learn more about how to prepare for running trail races that extend beyond the length of a mere-marathon.
August 2 2018
Night running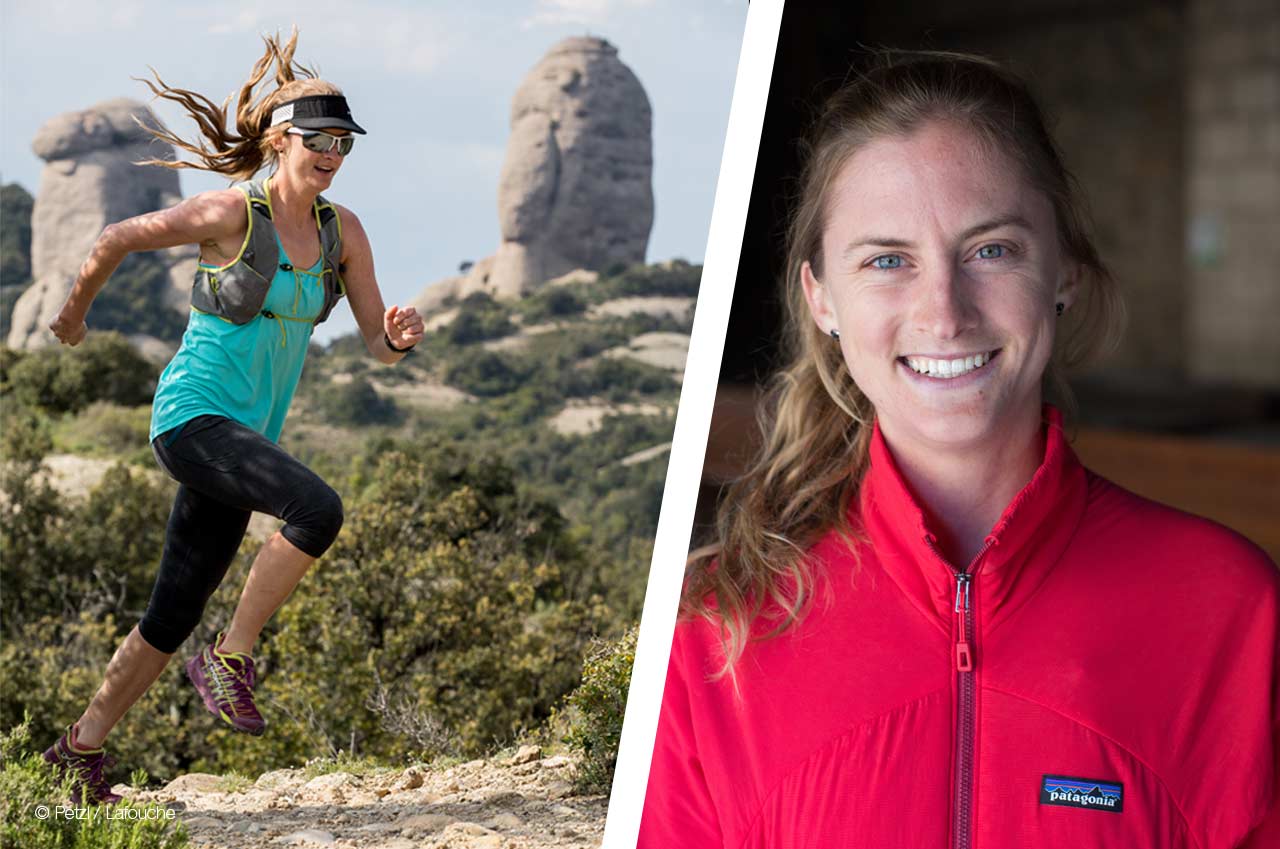 Clare Gallagher, 26 years old, Boulderite
A traditional "ultra trail" is four marathons in the mountains in a row. For this, six months to two years of preparation will be necessary, so let's start right away. Not everyone is Clare Gallagher. After almost randomly tasting long distance racing in Thailand in 2014, Clare won first place in the Leadville 100, one of America's most iconic ultras, before jumping into the CCC in Chamonix in 2017 for her first UTMB race. (The Ultra Trail du Mont Blanc includes four separate races, the OCC with an average finishing time of ten and a half hours, the CCC with an average time of 22 hours, the 40 hour UTMB and the 136 hour PTL.) Suffice to say that at 26, the young Boulderite hopes to continue to run for a long time, at least when her work as an environmentalist allows.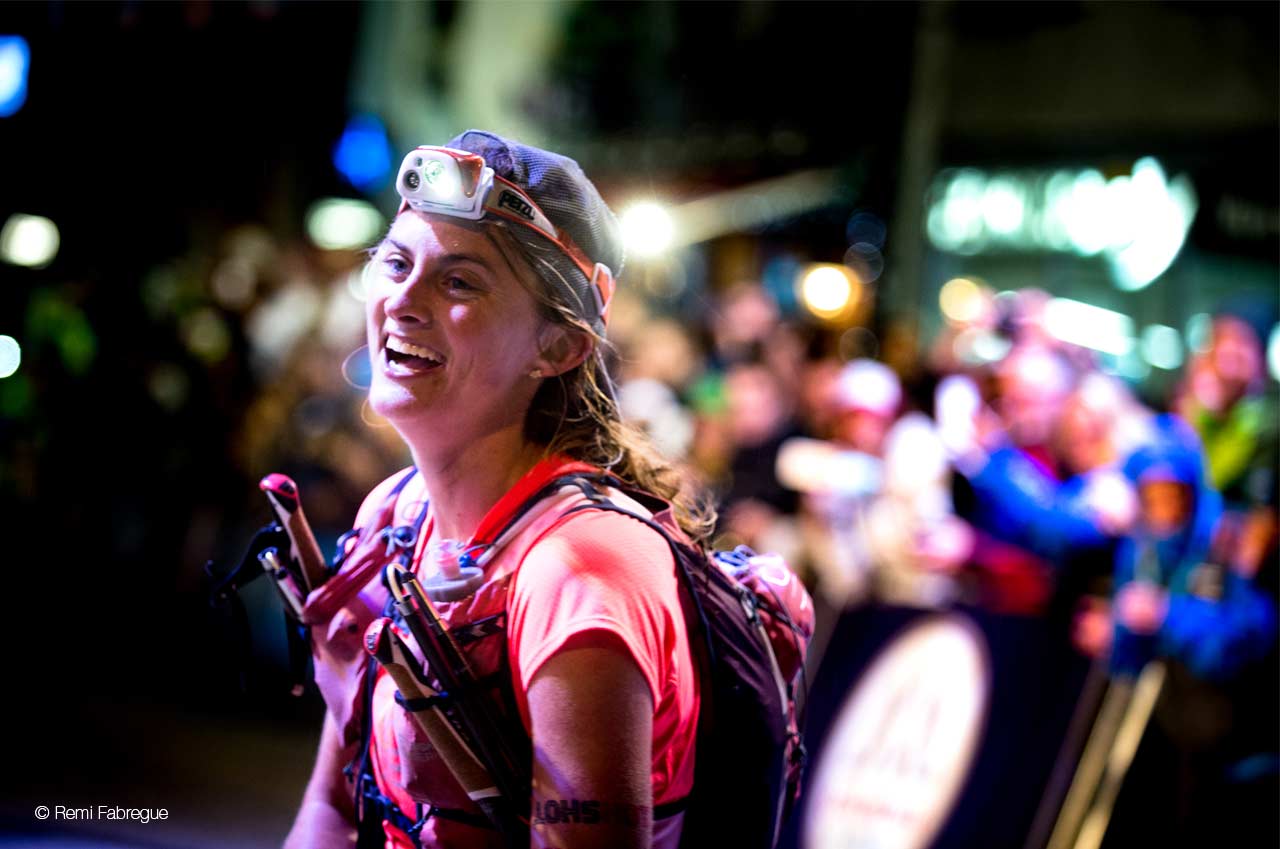 The Mont Blanc Ultra Trail
Clare recalls her first experience on the UTMB, "The Mont Blanc Ultra Trail is the biggest race in the world in ultra. The elite clash around Mont Blanc, in three countries: France, Italy, and Switzerland. That's about 170 kms with 10,000 meters of hilly terrain. The most amazing for me at the CCC was the number of runners. Here in the Alps these races attract thousands of contenders from all over the world! Not to mention a public who supports us. Arriving in Chamonix after twelve hours of racing was an incredible experience. I felt I had traveled to another planet before returning to Earth. I was paranoid about getting passed in the last few kilometers but everything went well."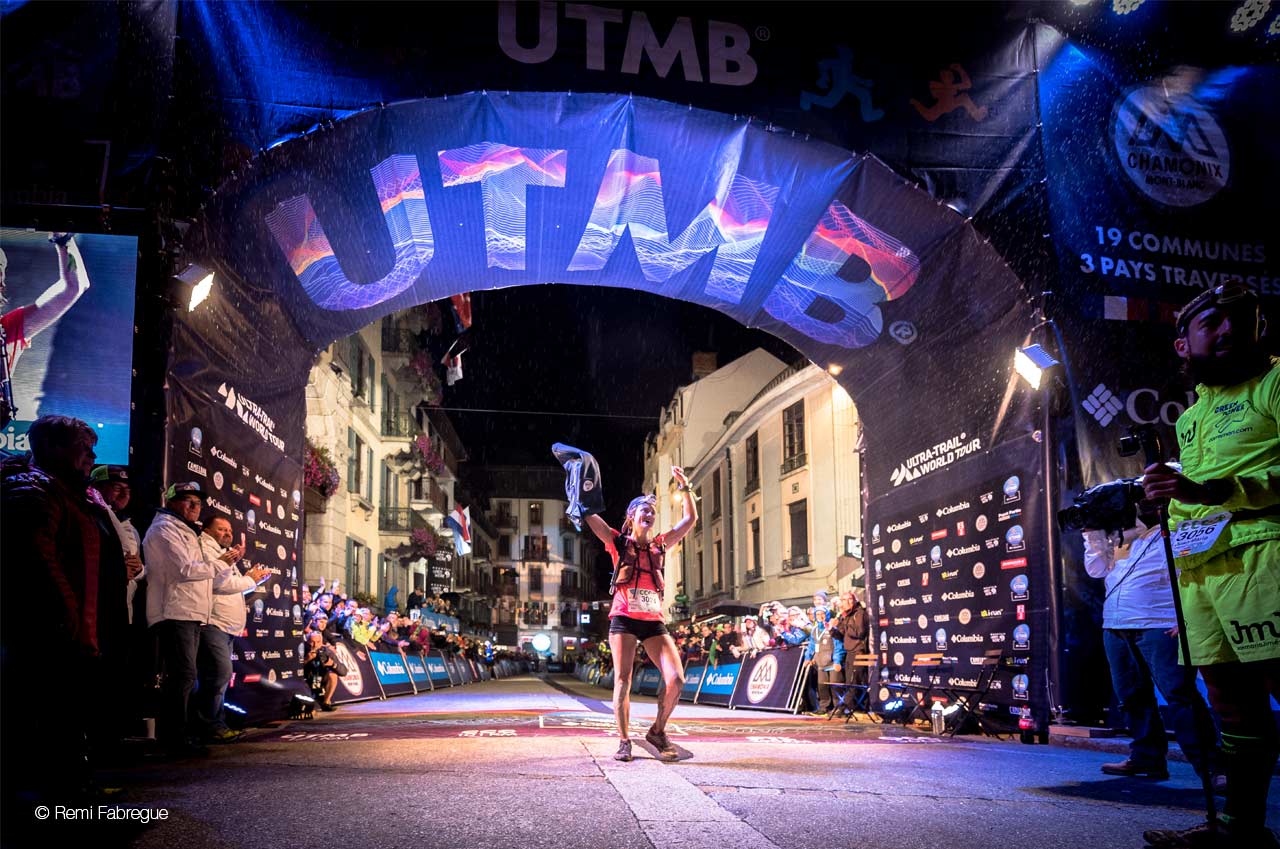 Training
Training for an ultra is not undertaken lightly. Trail threshold sessions are hard , running at 80% of your maximum heart rate. This is the maximum pace you can hold for one hour. Clare switches. " between regular and speed work out sessions twice a week. I also do long runs of 20 miles (35 km). I try to do these sessions with the same pack that I will have in the race, to get used to it. Additionally, I do "free runs", without a specific objective, without a bag and sometimes even without a watch. I also run a lot at night, equipped with my Reactik +.  Night running just feels different, the trails are not the same, you get used to different sensations and staying alert against fatigue.  I run between 50 to 80 miles, or 80 to 120 km per week. And when you goal is the UTMB you have to do it at altitude.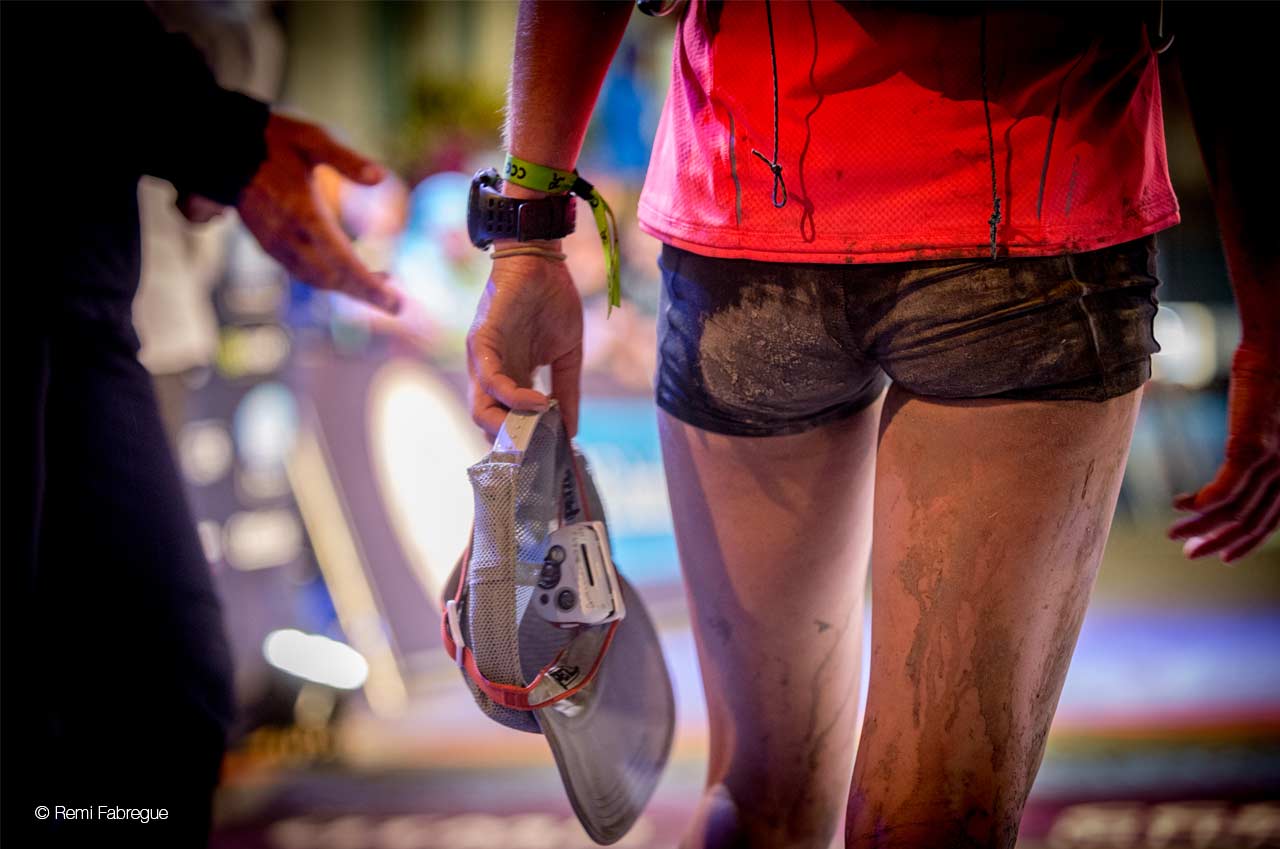 Clare Gallagher's tricks
For Clare training means more than running. She also spends time swimming, biking and climbing. But above all, she does not neglect two other aspects of her training, the mental preparation and recovery. "Before the race I try to visualize each possible scenario mentally. This mental preparation allows me to bounce back in the event of a change of physical condition or weather conditions, but also to prepare for the hours of suffering that await me, "she explains.
If that's not enough, Clare Gallagher gives us three of her tricks for running an ultra. First of all, "I do a fast race, around 25 km at my maximum speed, a few weeks before each ultra, which gives me more confidence. Then, during the race there is the acceptance, "to run well at night you need to accept it. Slow down, drink caffeine, get in the flow . I drink a lot of Coke!"  And, finally, "to avoid injury I use acupuncture and massage. If you put money into your equipment, into your shopping, why not devote some of it to strengthening and caring for your body? "