Lanyards
Whether for via ferrata or for caving, a lanyard is clearly essential. Building on experience gained in the field of PPE, Petzl offers a complete line of lanyards that perfectly meet the specific needs and expectations of these disciplines.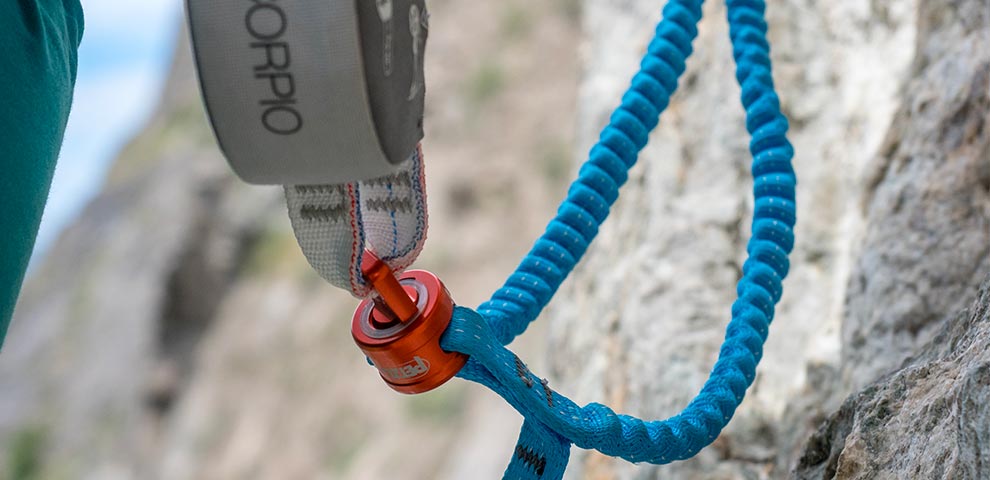 Lanyards for via ferrata (4)
Lanyards for via ferrata
Petzl via ferrata lanyards have a tearing energy-absorption system with retractable arms.
Positioning lanyards
Adjustable lanyards provide a great measure of safety and comfort to the climber by offering the possibility to at any time adjust the positioning distance he requires while belaying, rappelling...
Lanyards for caving
Destined for caving or canyoning, this lanyard is designed for passing intermediate anchors.