Welcome to Vancouver- This is #PetzlNightRunning
The seaport city of Vancouver offers a mild climate and has a solid reputation for coastline running. The established routes are well known under the sun, but we wanted to see how they look after the sun sets. Luckily, we found a trio of women to guide us and who take running at night to the next level. From modern downtown to the Stanley Park Seawall, there is night running for everyone in Vancouver. Photos by Alex Eggermont, text by Elaine Fung.
October 24 2018
Night running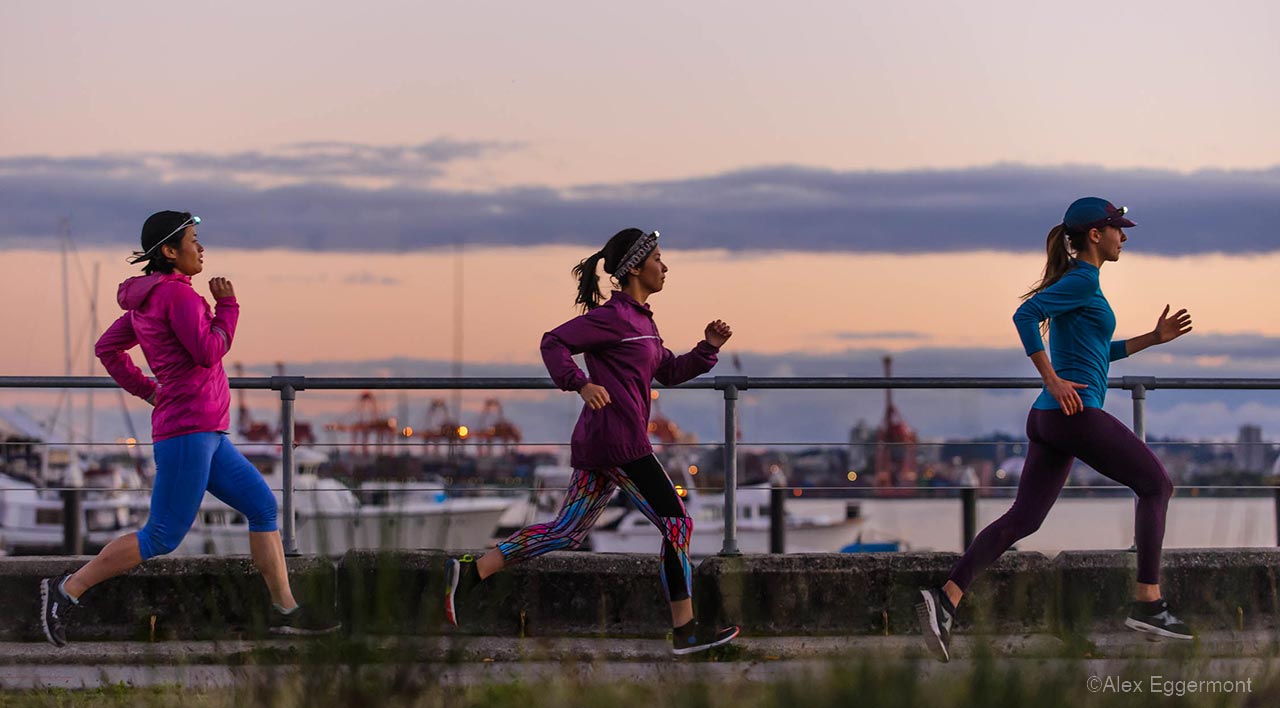 "It almost feels like you're breaking the rules at night, it feels like you're freeing yourself from the norms." 
Why do you run?
Running, for me, is about connection. It's a connection to the world - to propel myself through physical space and feel the elements and the beauty around me. It's a connection to my community - to share new trails, mountaintops, and moments with the people in my world. However, it's ultimately a connection with myself - to feel my body and mind working to push my limits.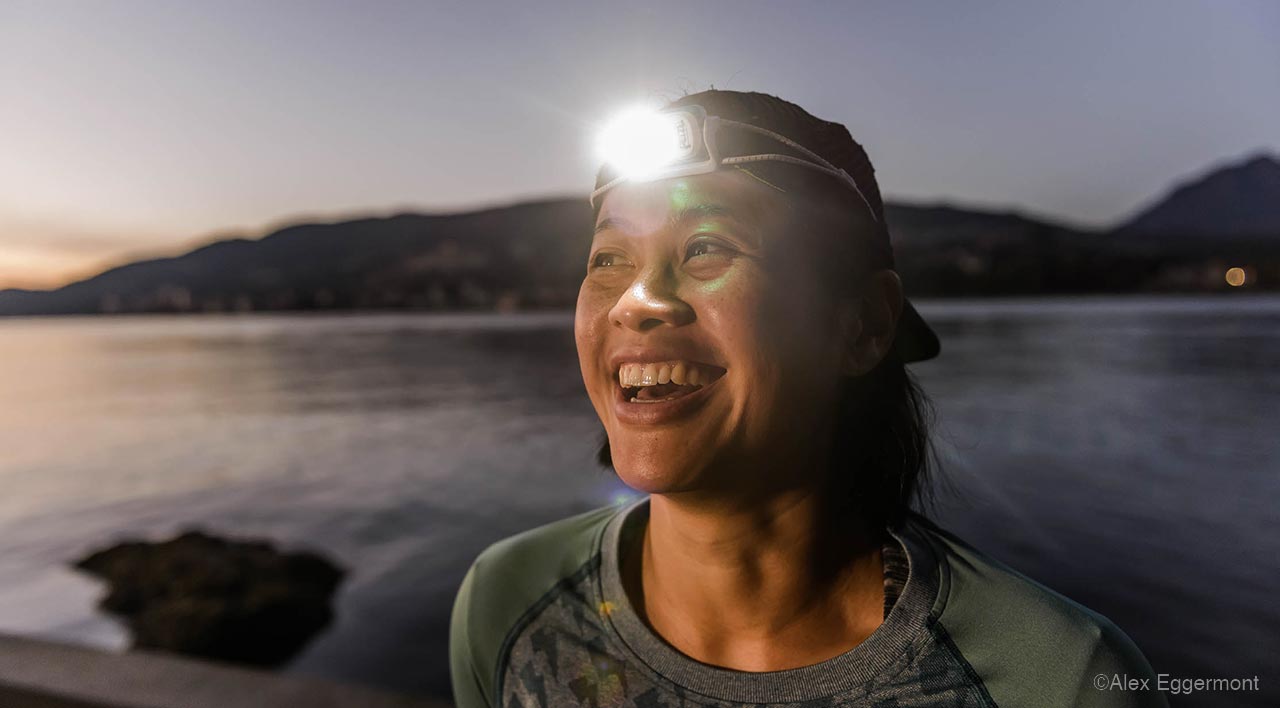 "It's not always about the pace or the race, but the feeling you get from running."
What makes your city different at night?
Before the sun rises, there is a peace and beauty to the city. There are pools and pockets of light amidst the quiet darkness. You can catch glimpses of what you see by daylight, but at night, you must hear the ocean, see the mountains lit by the moon and stars and the gentle glow of the city lights. The darkness forces you to focus your senses.
How do you share your night running experience? 
My current training schedule dictates that my runs are early morning. However, I also belong to a running crew that meets on Thursday evenings. We share the dark paths by headlamp, finding the pockets of light that line our streets.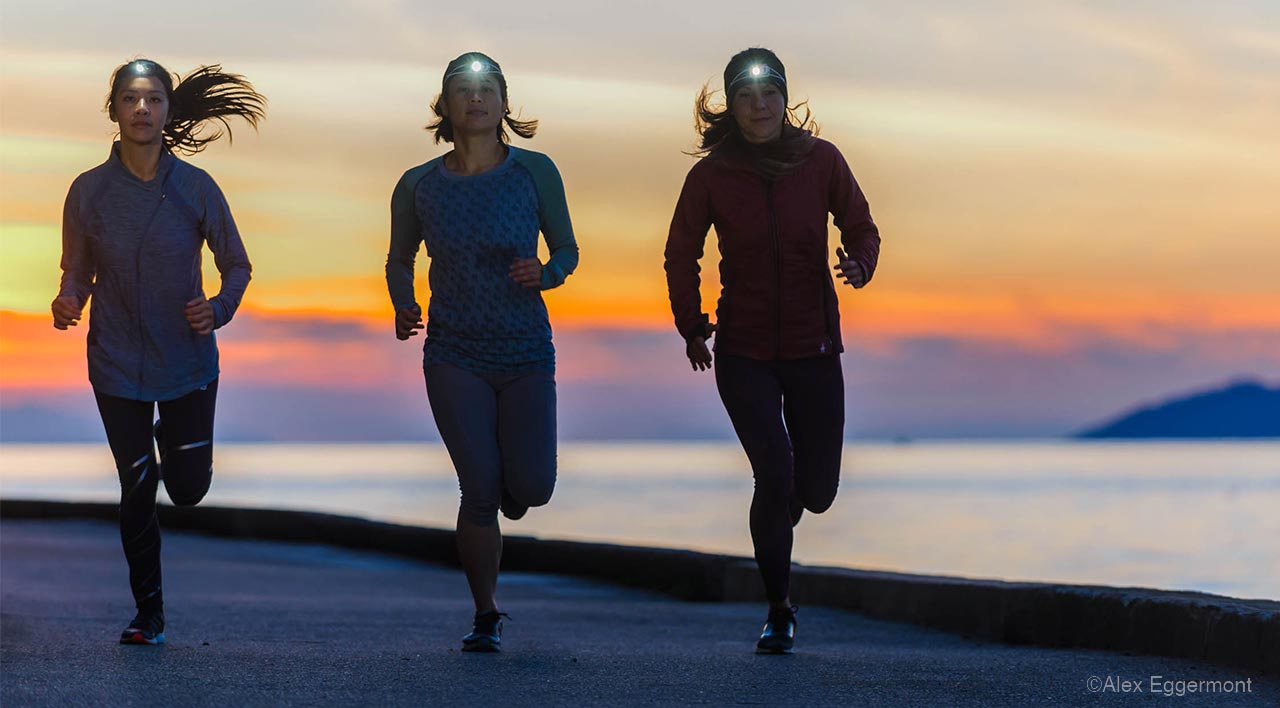 "I marvel at what running has given me - friendships, unexpected opportunities, and beautiful sunsets."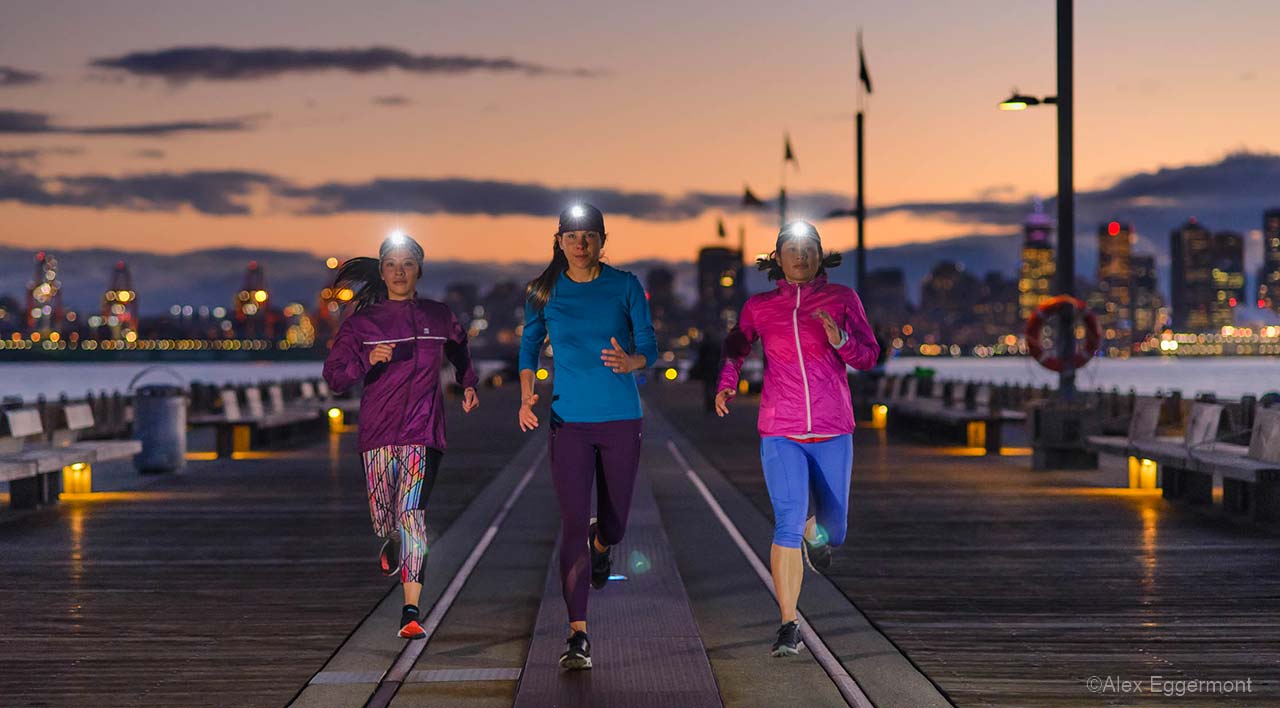 "You can start as strangers, but it's easy to bond over a mutual love of running."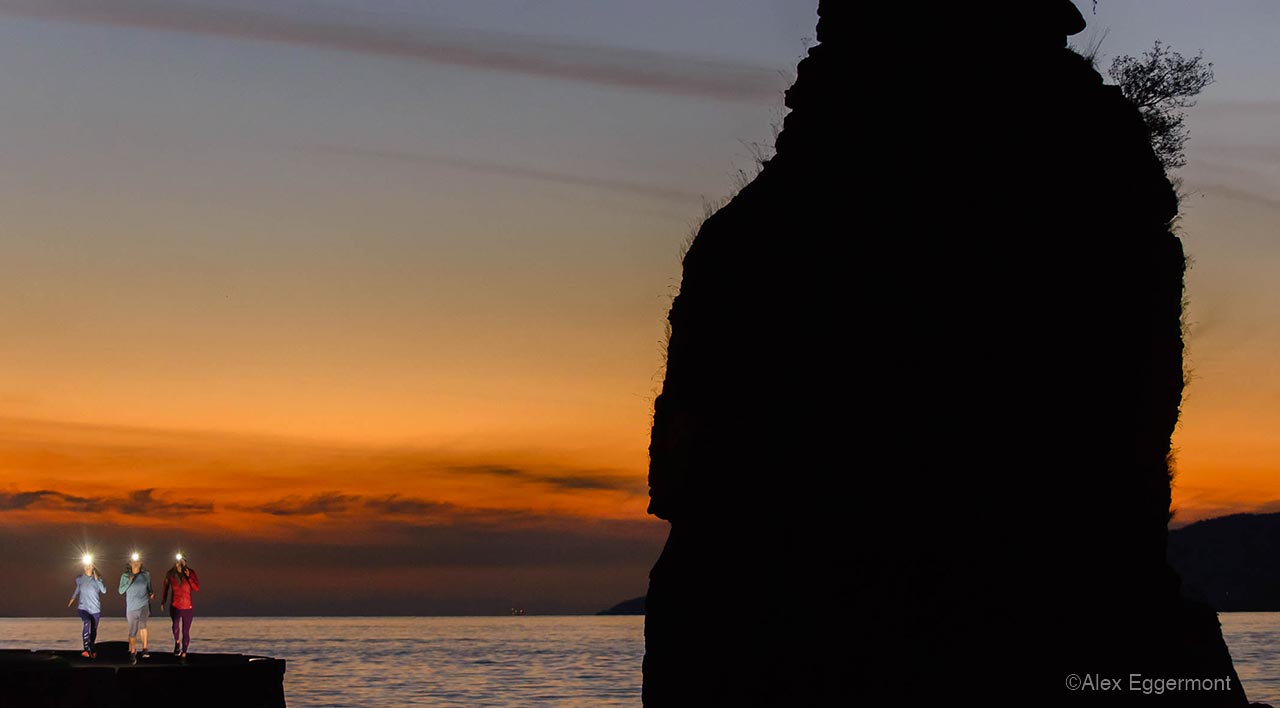 "The Stanley Park Seawall is one the most incredible urban runs in the world. It brings the city, ocean, and mountains together."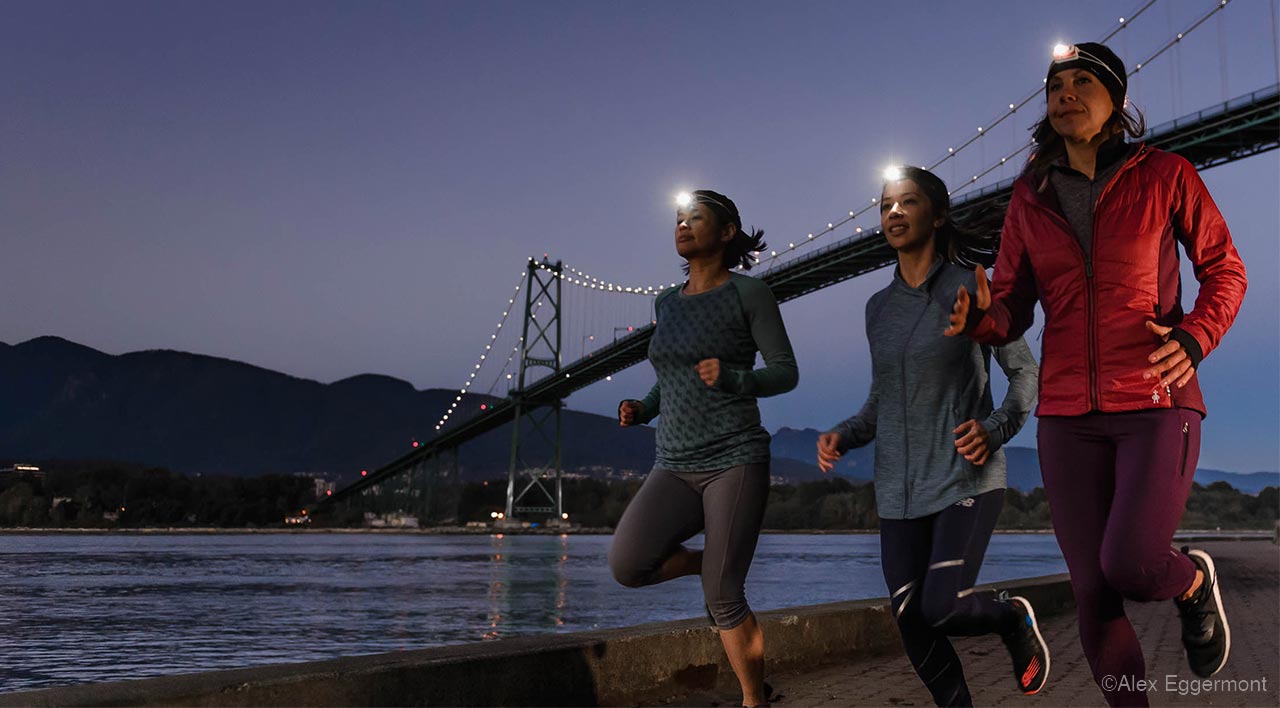 "One of the most wonderful things about living in Vancouver is we are only a bridge away from the mountains."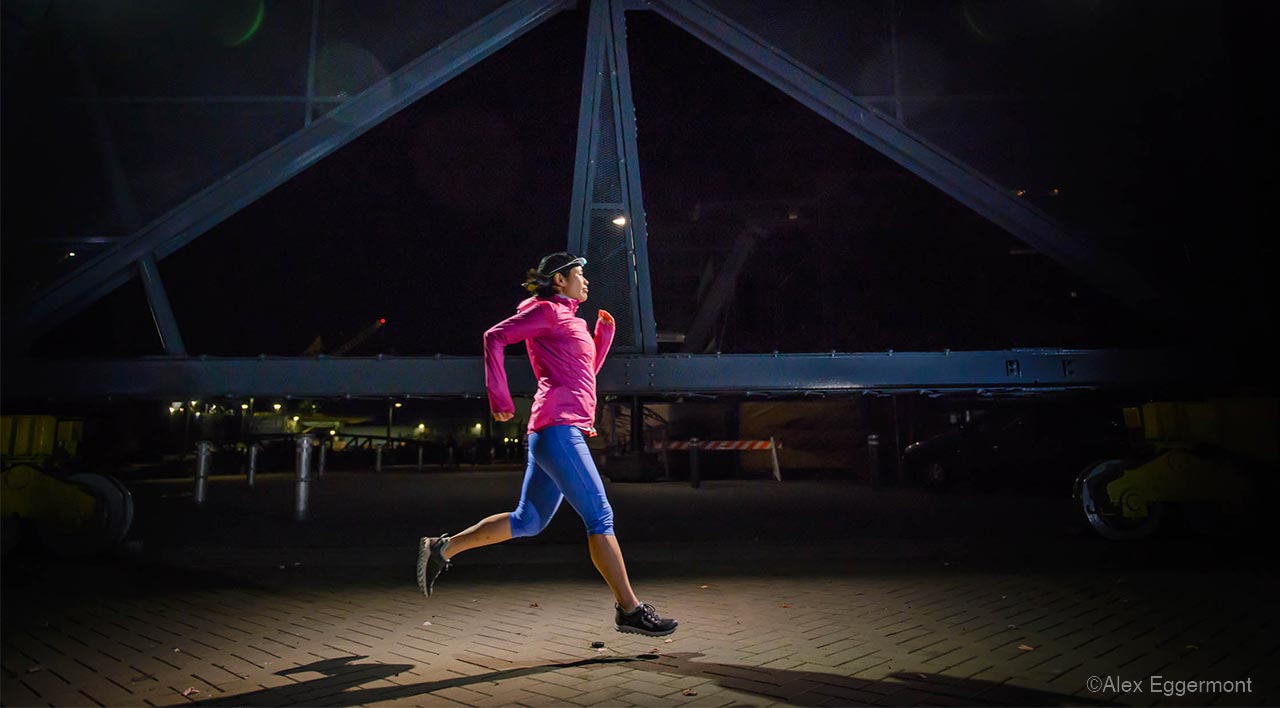 "I spent a little over a year injured, dreaming about running again. I've now spent almost year able to run again, and I still dream about running."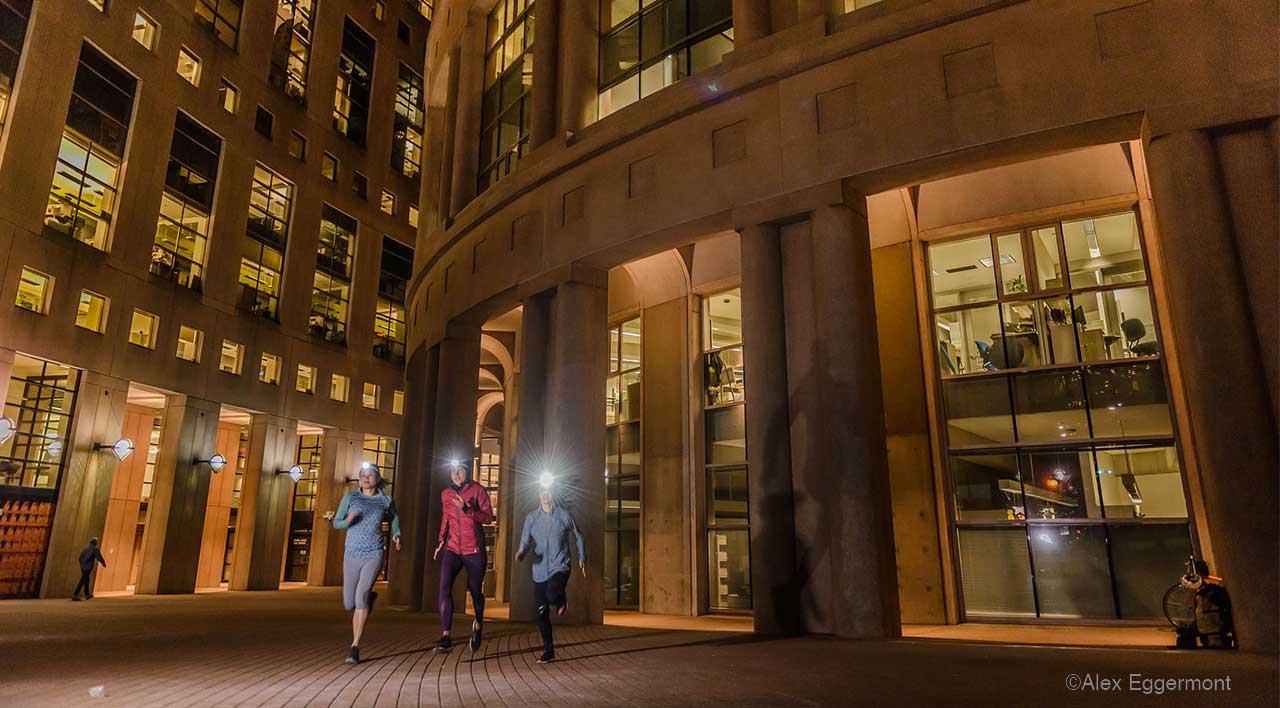 "There is a different kind of life to the city at night. Your eyes are drawn to where the light is, but there is so much to discover in the darkness."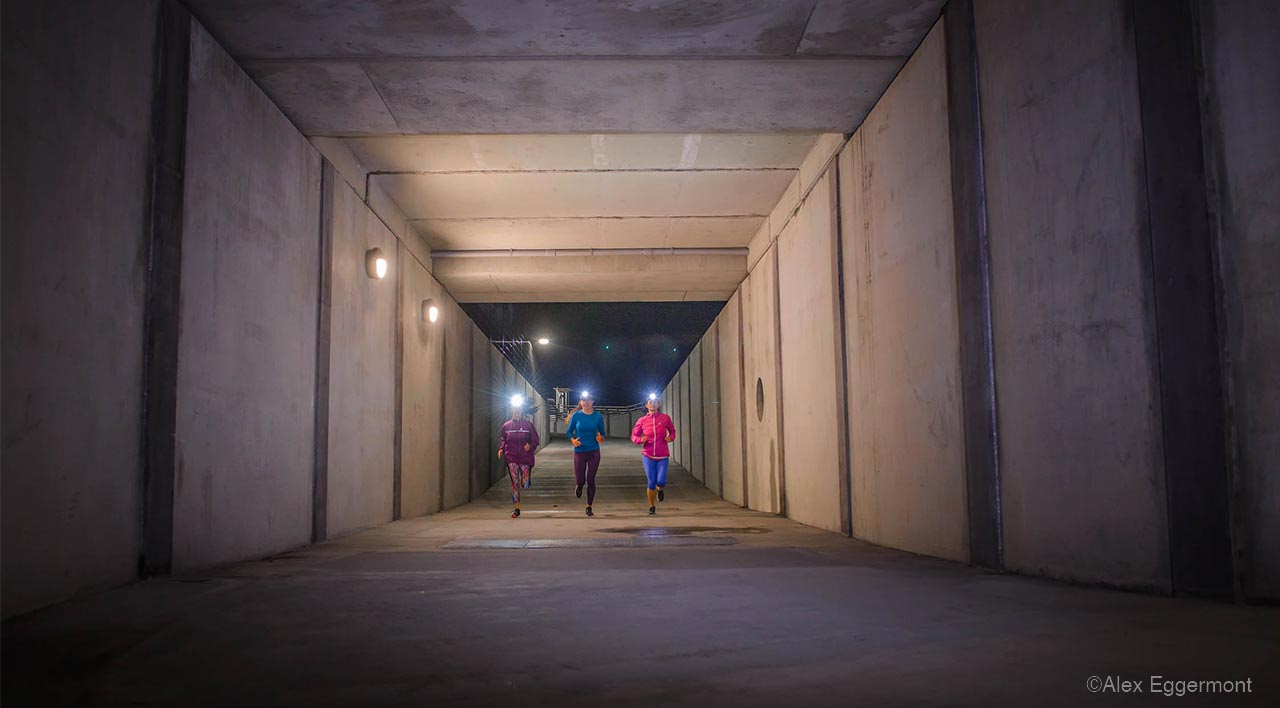 "It comes down to focus - energy, vision, heart, and emotion."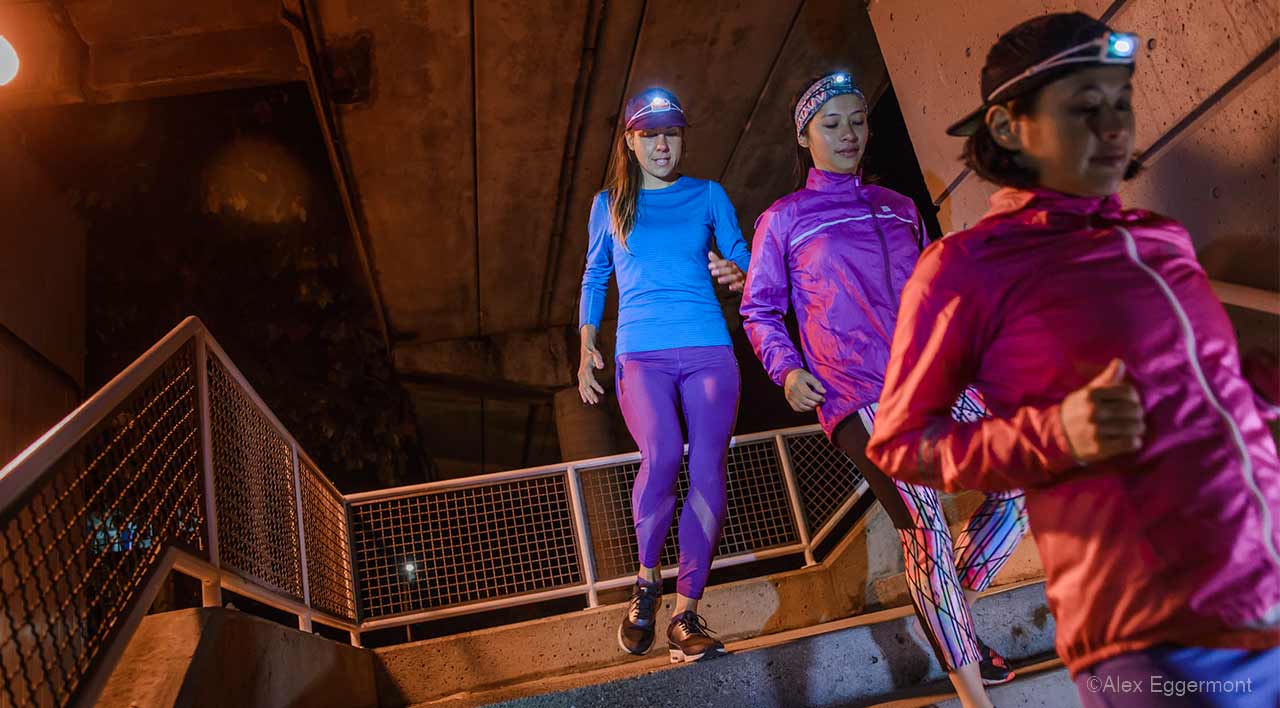 "Quick feet."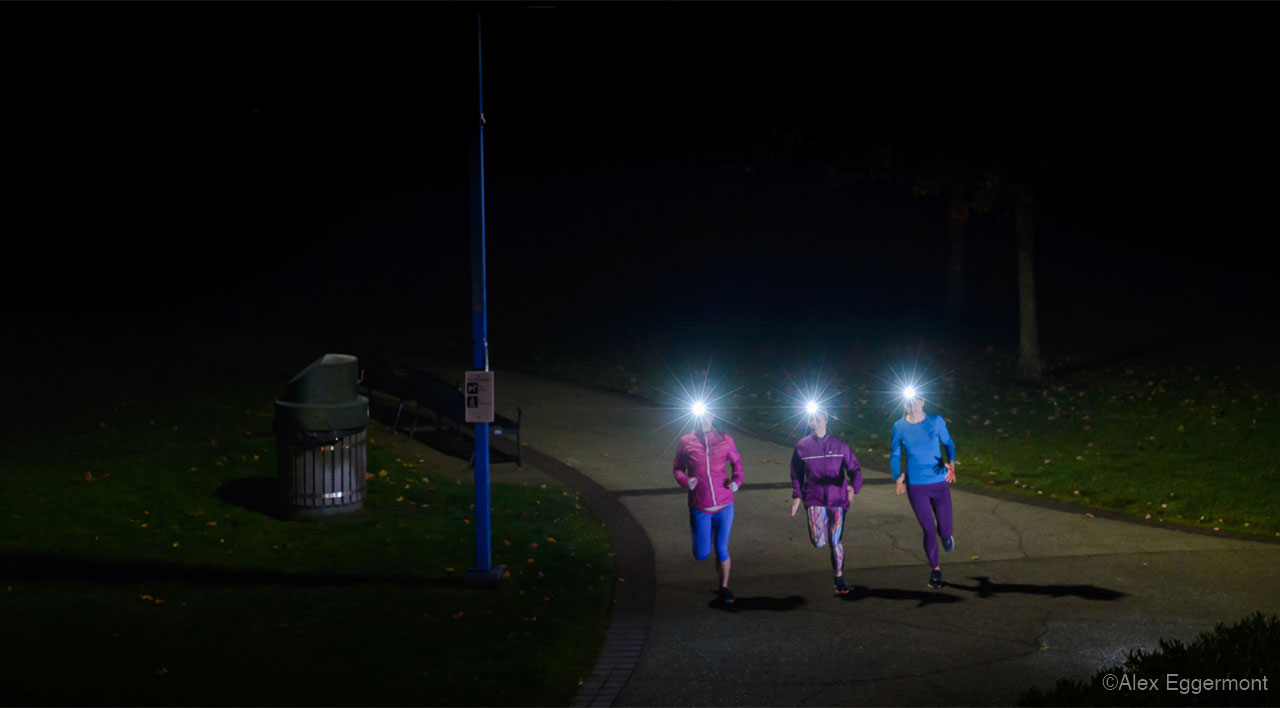 "In the darkness, you can lose your sense of space and distance."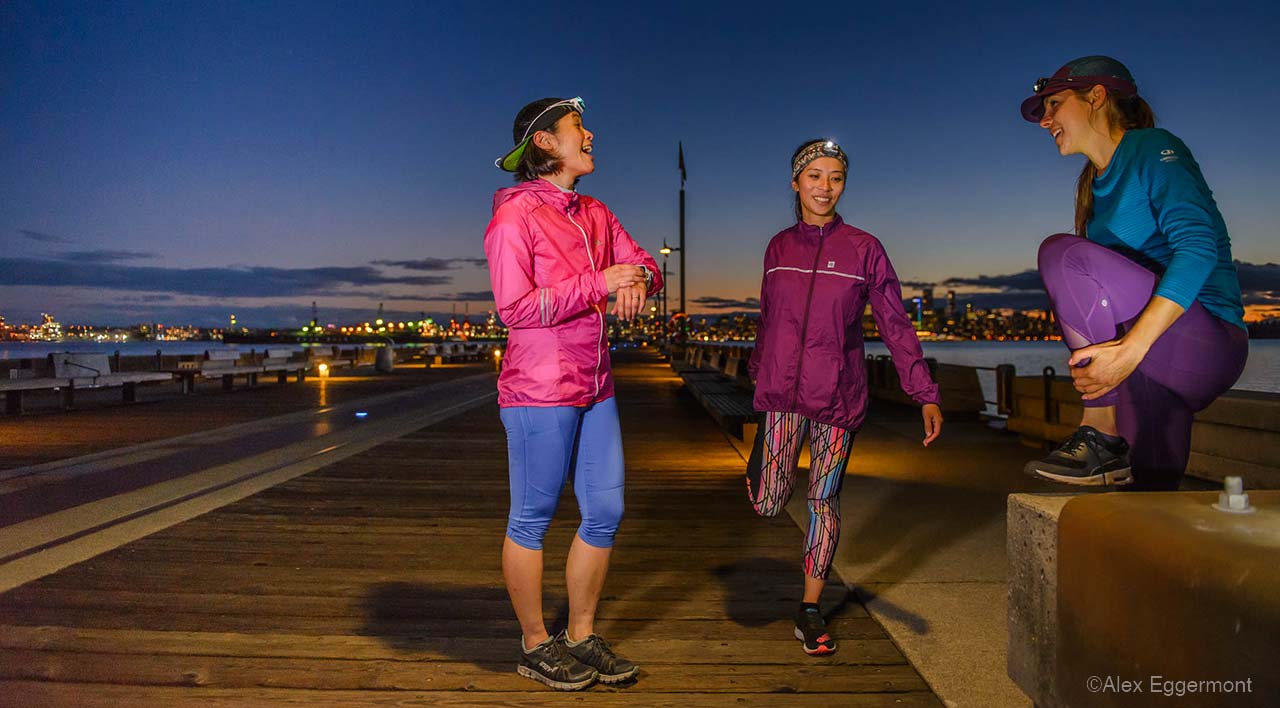 "Sometimes it's the moments between each run that make it worthwhile."
Your cloud of Tags on night running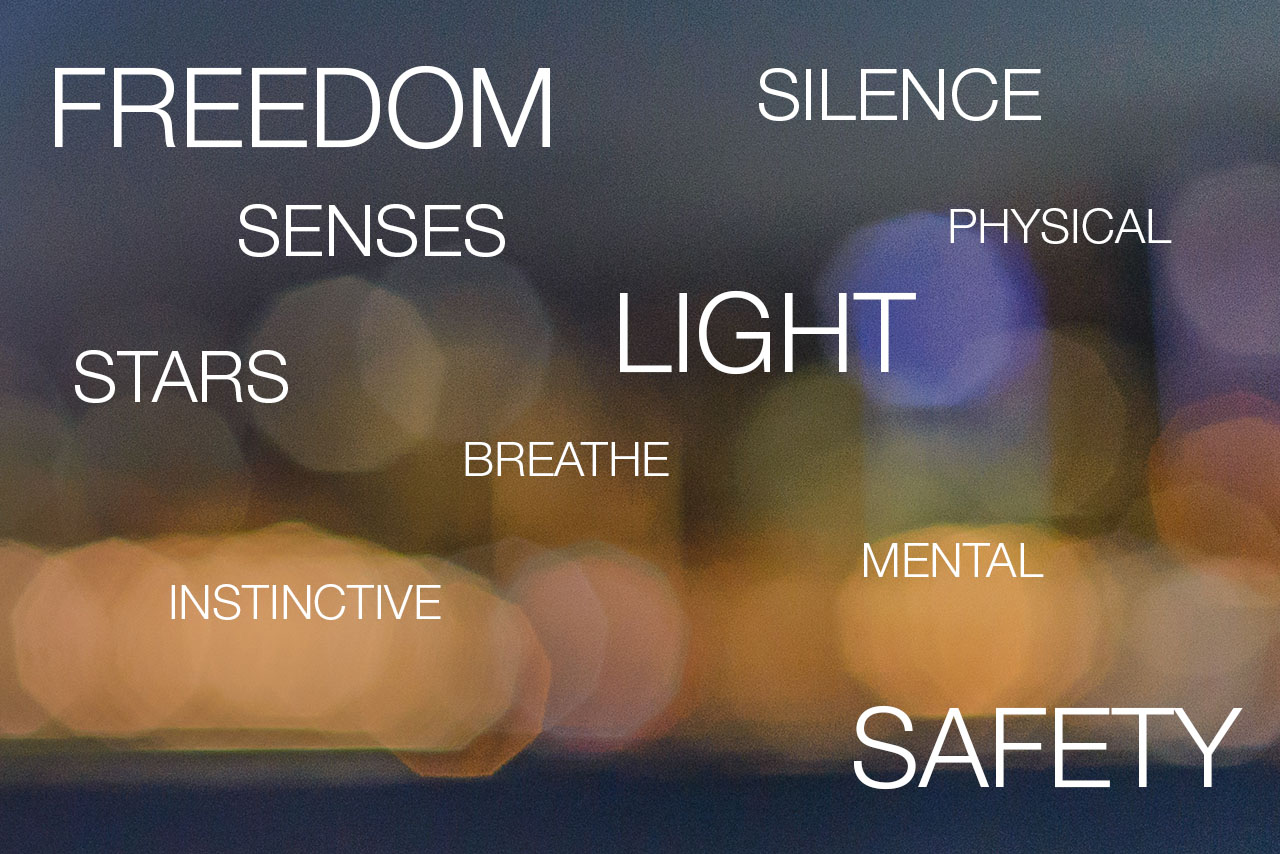 Share your favorite Strava night running route in Vancouver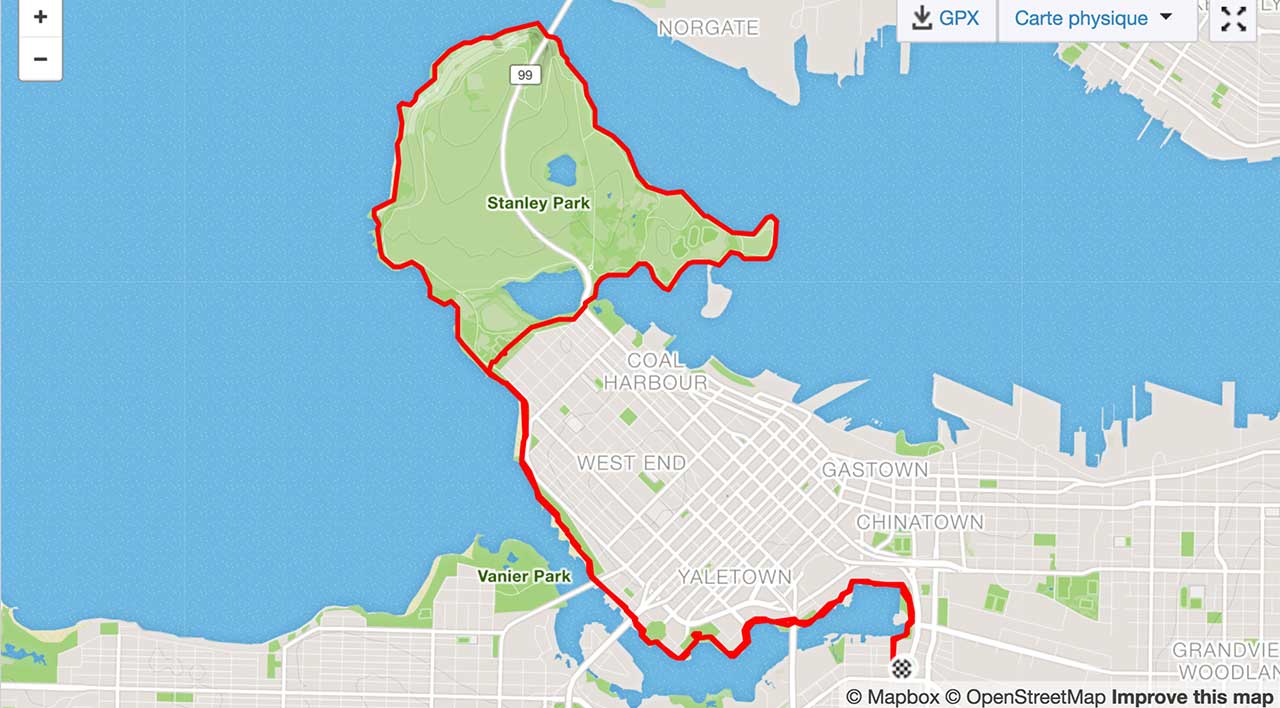 This route runs along the seawall of Vancouver, so there are always beautiful views of the water, city, and mountains nearby. It also runs by 3 of the shoot locations.
Included in this article