How to choose the right ice tool
Making the best gear possible for mountain sports is what gets us up and out of bed in the morning at Petzl. The ice axes and crampons that we design serve to move up (and down) different types of vertical terrain, from glacier hiking to dry tooling by way of moderate to technical mountaineering. While each tool has its own preferred "area of expertise," their versatility allows them to be used in the wide variety of situations that you will encounter in the mountains.
November 19 2019
Mountaineering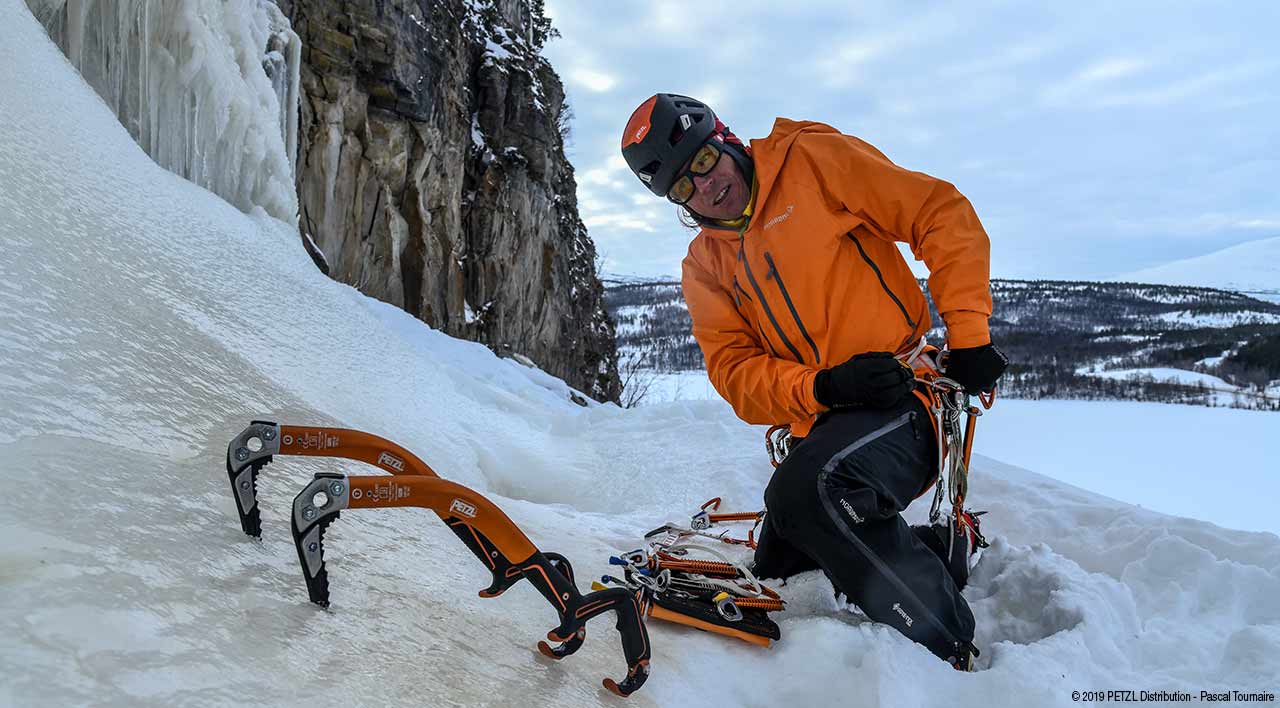 Racking up by Matthias Scherer at the base of Flågbekken ice climb in Troms (Norway).
Petzl makes ten models of ice axes and nine models of crampons for good reason. Using the tool best suited for the terrain you plan to climb increases the margin of safety. Since making the right choice is not always obvious, here are a few simple guidelines for pairing Petzl ice axes and crampons based the type of outing.
For ski touring
Lightweight, high performance, and easy to use, these ice axes and crampons offer all of the bite you need for peace of mind when ski touring through the mountains.

       RIDE    GLACIER LITERIDE         LEOPARD LLF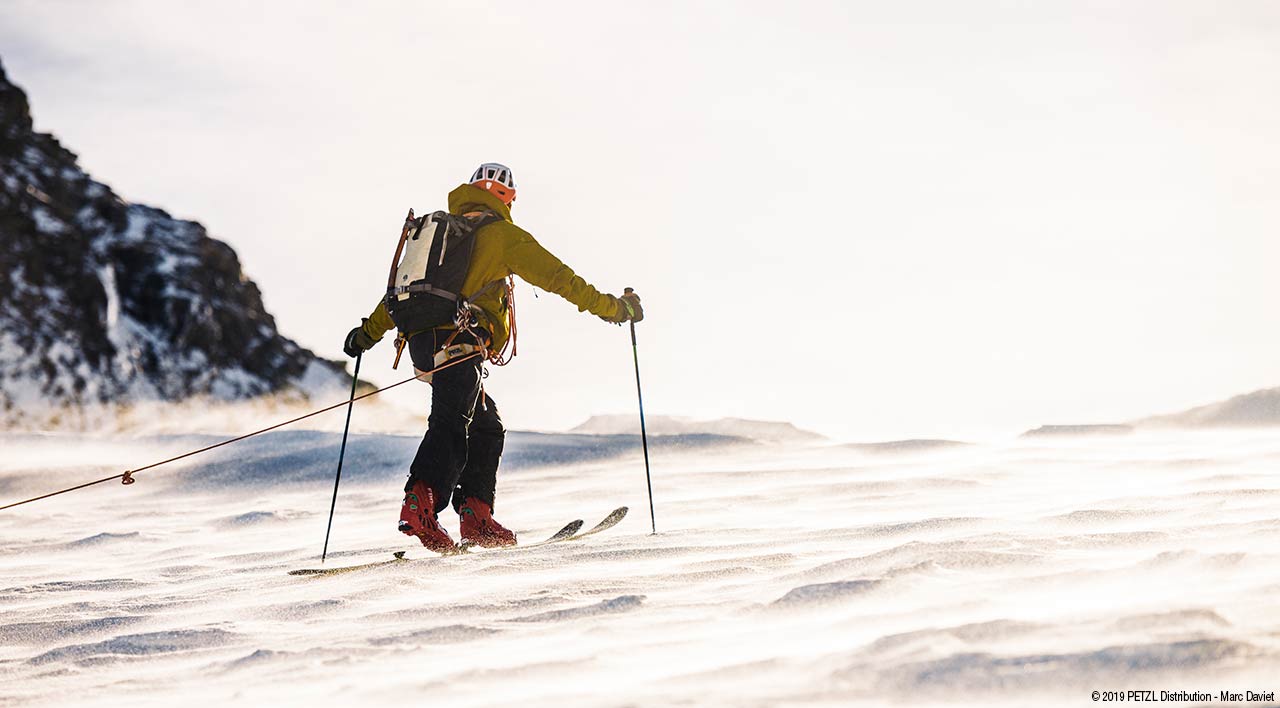 Vivian Bruchez skins his way towards a high-mountain route in the Mt. Blanc Range (France). 
For climbing firm snow
Keep it compact, lightweight, and simple!

   GLACIER                LEOPARD FL                     LEOPARD LLF
For glacier hiking
Using technical crampons becomes more important to ensure versatility.

For classic mountaineering
Choose versatile gear for moderately difficult routes on variable terrain. High-performance ice axes have forged steel heads, bite and penetrate both snow and ice extremely well, and can handle any type of snow, ice, and rock encountered in the high-alpine environment. Crampons designed for moderately difficult routes perform well in hard snow on steep terrain.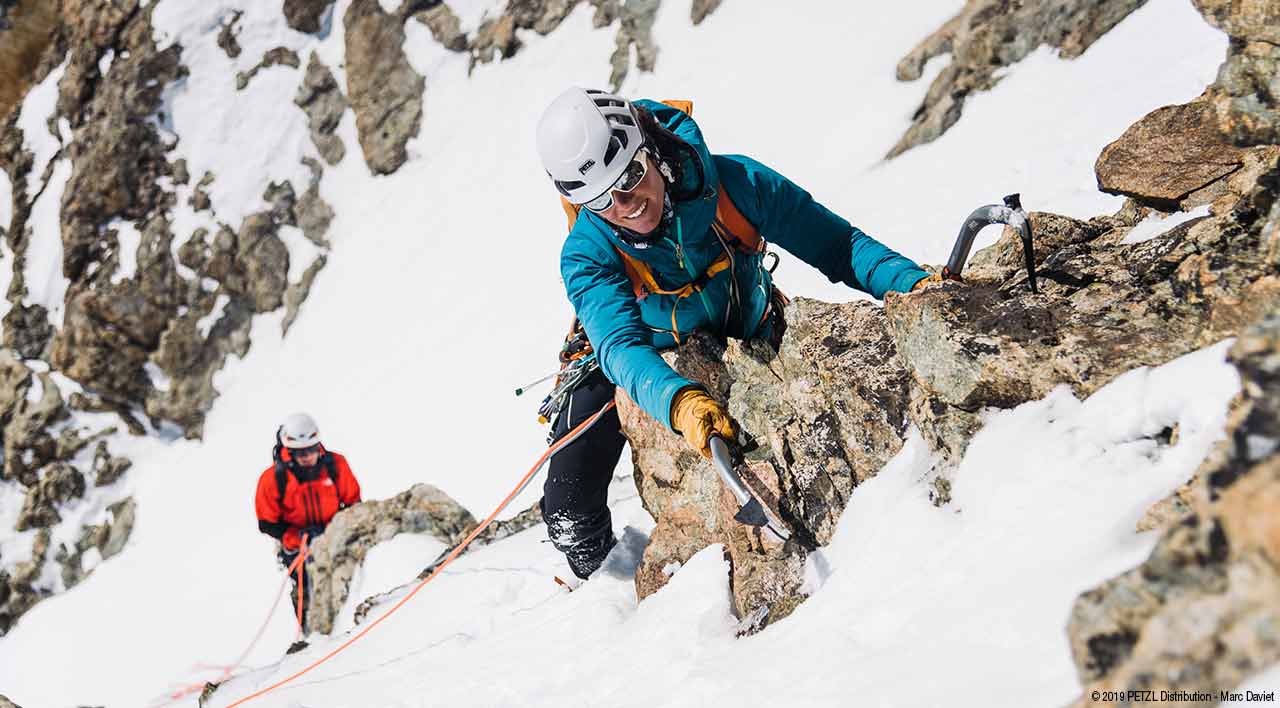 Sophie Moritz comfortably climbing the type of mixed terrain typical of the Ecrins Range (France). 
For technical mountaineering
Use high-performance tools for difficult snow, ice, and mixed routes. Ergonomic, easy to swing ice axes allow you to grab the handle in different ways and set your pick with confidence on vertical terrain. Technical crampons have front points that penetrate hard ice with ease and offer incredible stability when climbing mixed routes.

For ice climbing
Highly technical ices axes and crampons. Mono-point crampons provide much greater precision, and allow you to take advantage of the smallest foot placements.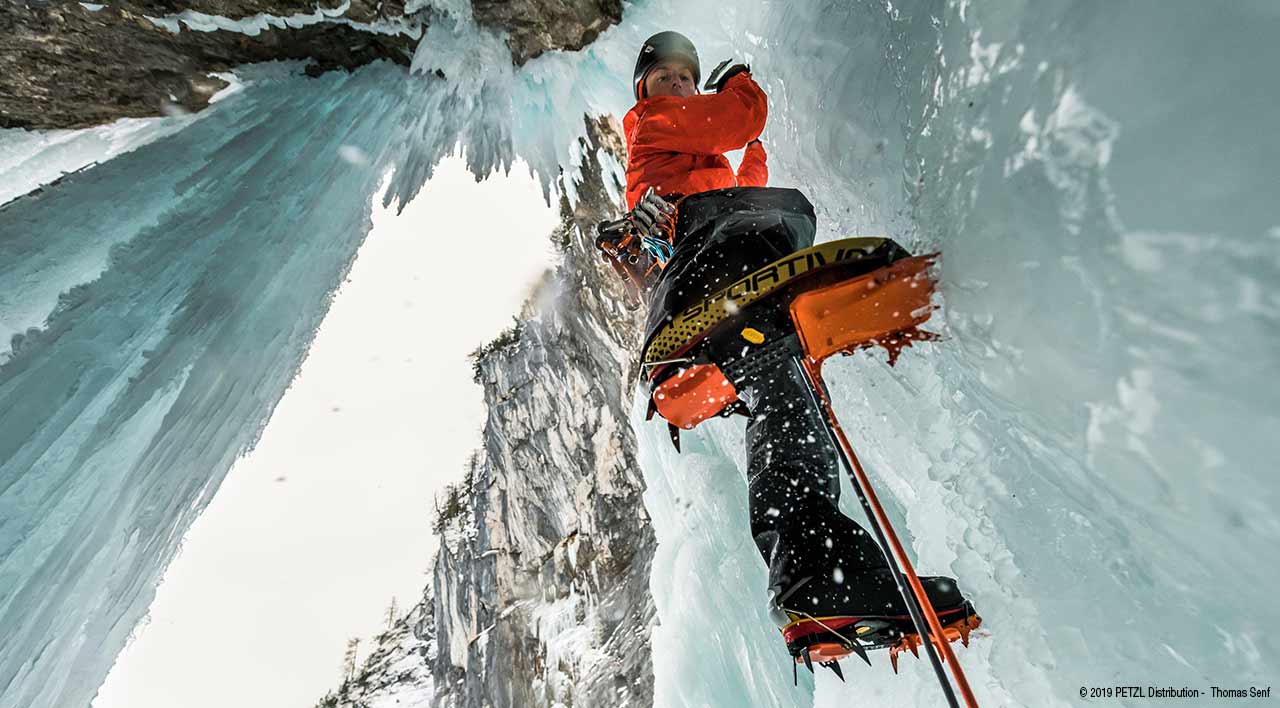 Fabian Buhl climbing Seebenseefall Direct, WI6+, in Ehrwald, Tirol. 
For dry tooling
Specifically designed, extremely technical ice axes and crampons. The mono-point allows you to use the tiniest of footholds.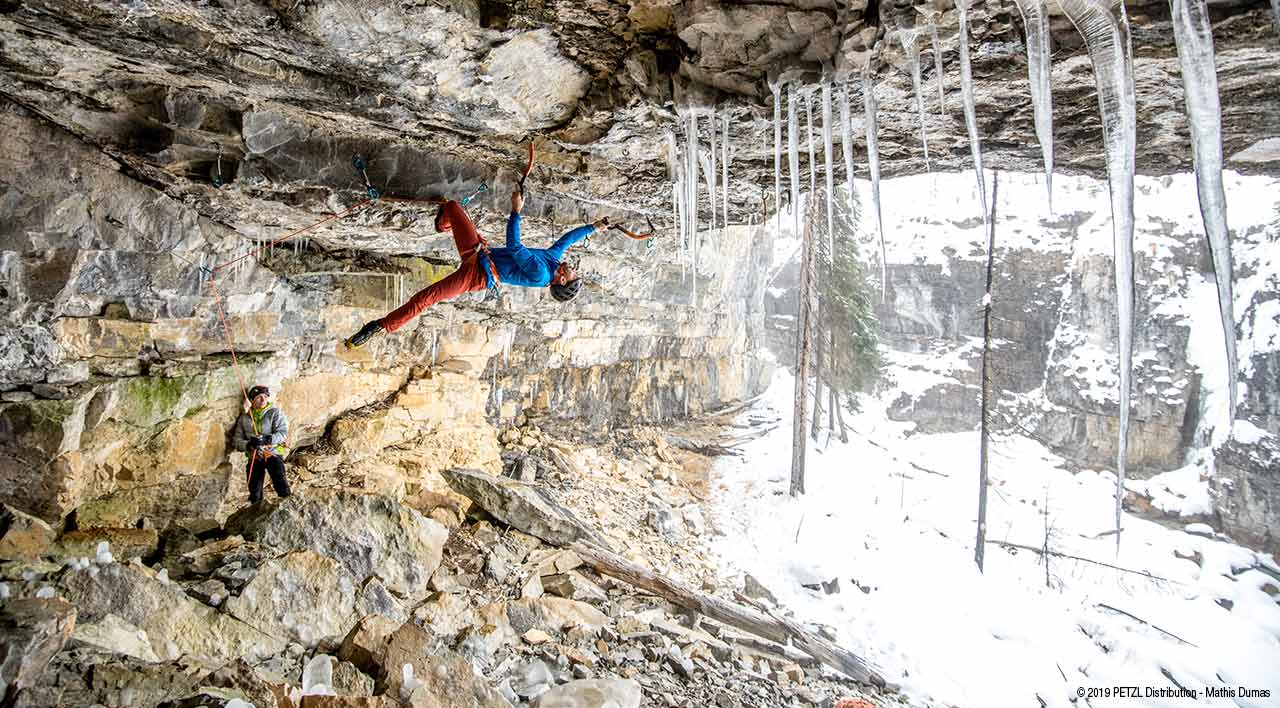 Jeff Mercier climbing out the roof of Piltdown Man, M12, in Haffner Creek Canyon, Alberta, Canadian Rockies.
Crampon/boot compatibility
Petzl crampon bindings fit all types of boots: without welts, with only a heel welt, with both heel and toe welts, and even ski boots. Petzl provides the FLEXLOCK, LEVERLOCK FIL, and the optional LEVERLOCK UNIVERSEL with both the FIL FLEX and FIL models for even greater versatility.