Attaching the free end of the ZILLON lanyard: danger
Warnings
Carefully read the Instructions for Use used in this technical advice before consulting the advice itself. You must have already read and understood the information in the Instructions for Use to be able to understand this supplementary information.
Mastering these techniques requires specific training. Work with a professional to confirm your ability to perform these techniques safely and independently before attempting them unsupervised.
We provide examples of techniques related to your activity. There may be others that we do not describe here.
Warning: the ZILLON's lanyard adjuster locks in only one direction.
The reserve rope cannot be used to attach to an anchor, as the device would not lock in this case.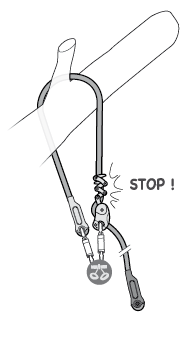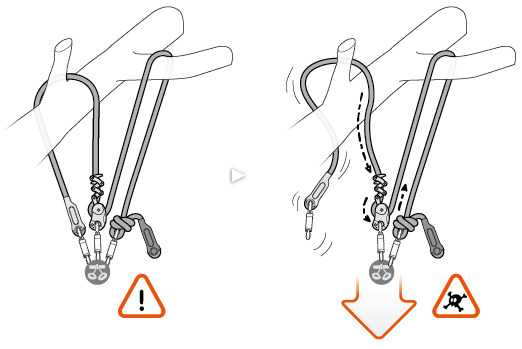 If a temporary attachment is necessary, the reserve rope can be used by segmenting it from the primary lanyard with a friction hitch.
Warning: the sewn end of the reserve rope has a plug. To use it as a temporary lanyard, make a knot that holds the connector tightly.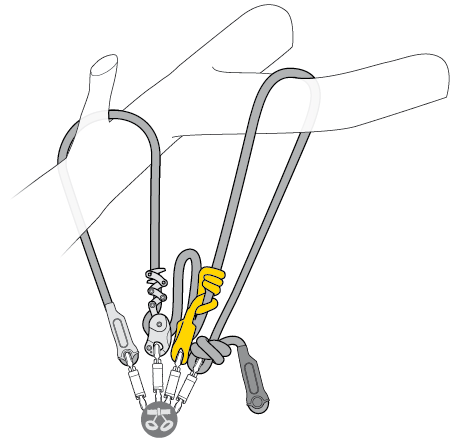 Included in this article