International Window Cleaning Association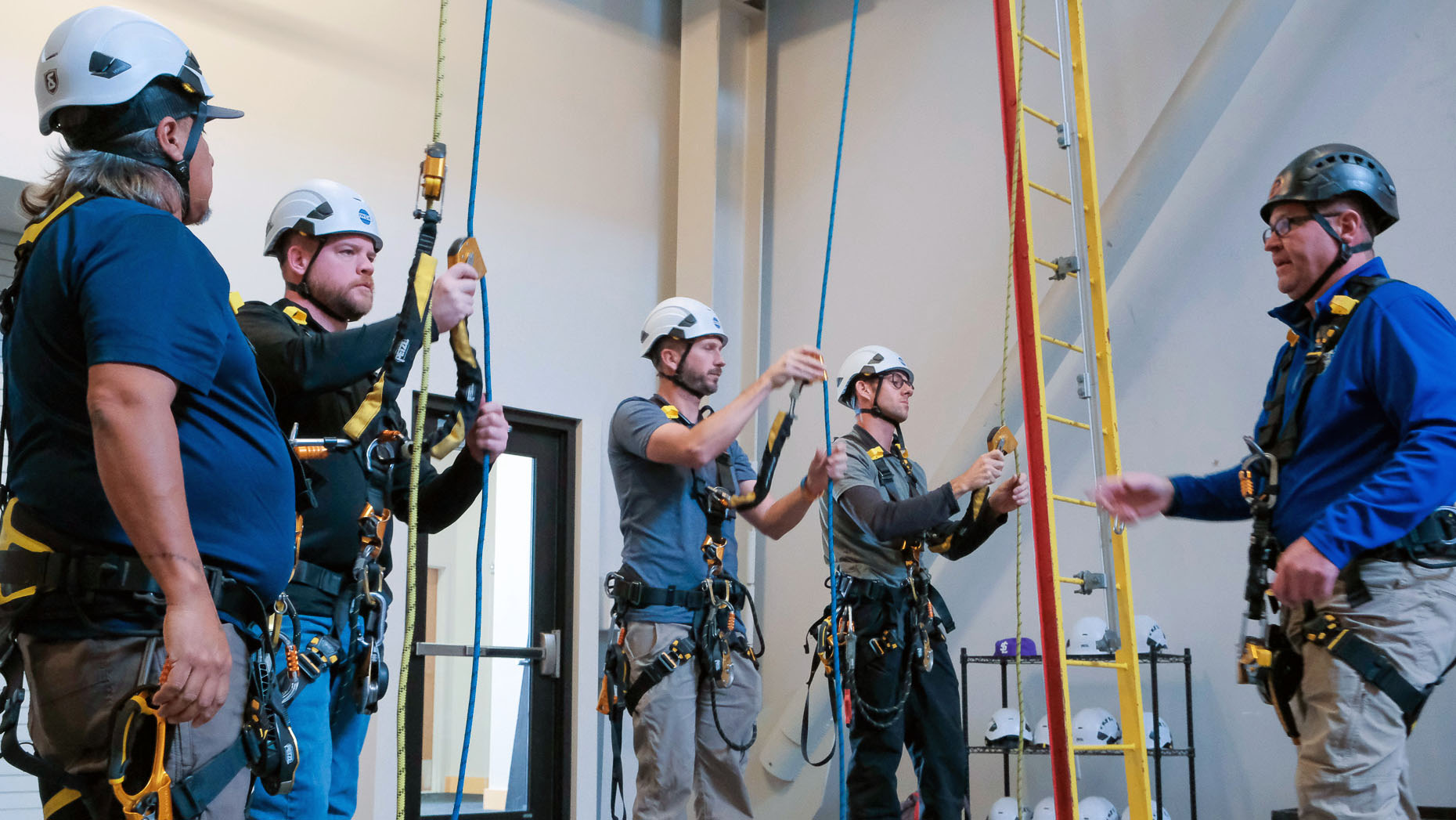 Petzl had the distinct pleasure of hosting members from IWCA for an important and transformative event last month. The IWCA is an organization that was formed by a group of window cleaners in the late 80s, in an effort to promote safety and education as well as to enhance professionalism throughout the industry. Their mission is to promote the success of members through standards of safety, education, advocacy and research. Held at the Petzl Technical Institute in Salt Lake City on December 14-15, 2022, the IWCA instructor training event attracted more than 40 window cleaning safety managers and crew leaders from 22 different U.S. based companies. This gathering will help shape the development of Rope Descent System (RDS) training and certification for many years to come.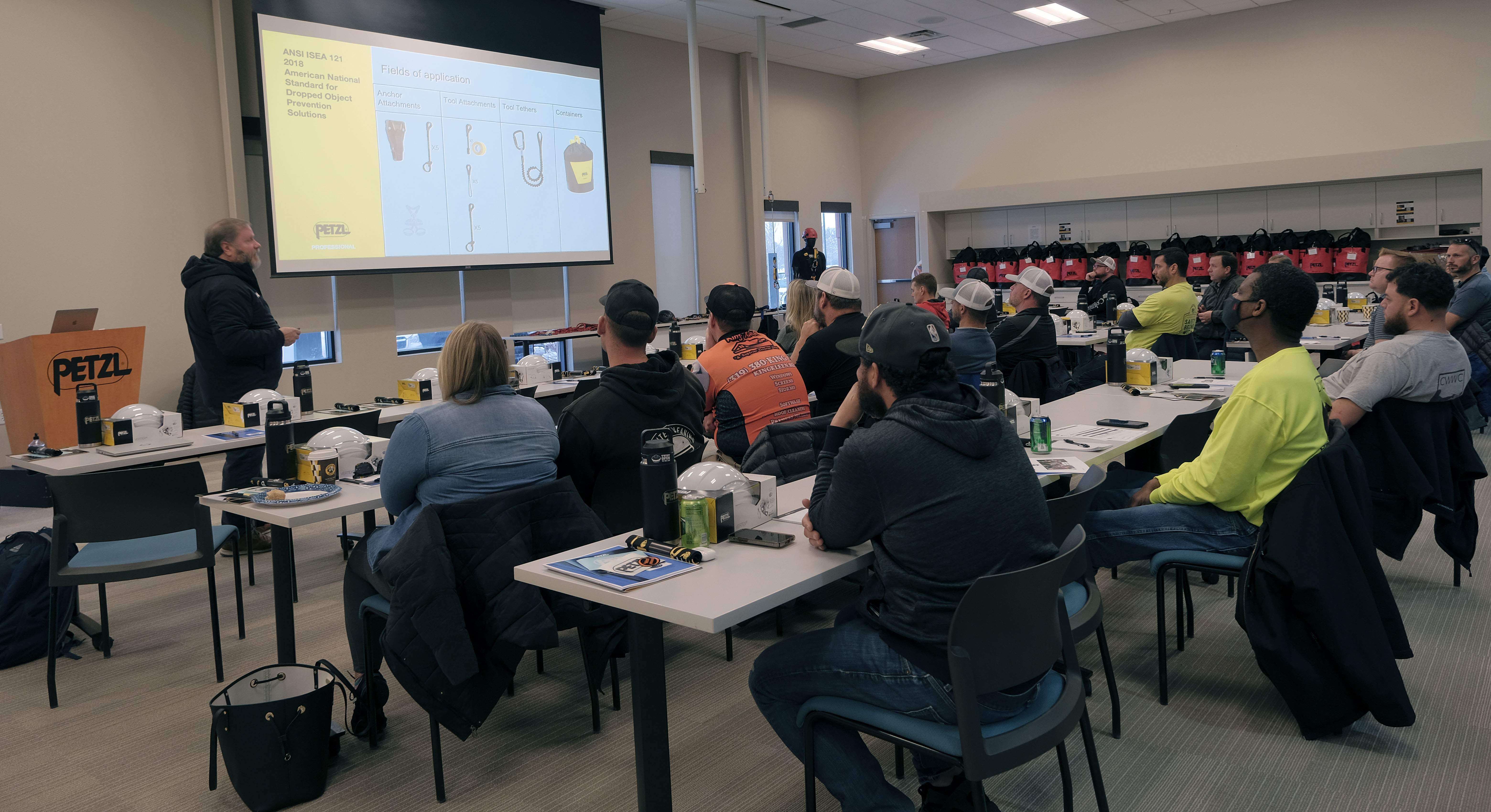 The goal of this workshop was to train company leaders in RDS techniques, OSHA regulatory requirements, and IWCA safety standards and best practices, so these instructors can in turn train their own employees. Once this internal training is complete, the company can then schedule an IWCA assessment in order to evaluate and provide successful candidates with a level 1 Authorized RDS Operator certificate. As the Authorized RDS Operator consequently performs and logs 480 hours of RDS work, they become eligible for further evaluation as a level 2 Certified RDS Operator. This level enables recognition of the RDS Operator as a competent person.

The IWCA has implemented this new internal training and third party testing program to increase efficiency in delivering the necessary knowledge and skills to workers in a timely and more cost-efficient manner. Moving forward, all companies will be responsible to provide IWCA approved training for their workers, while the IWCA assessors will be tasked to evaluate both Authorized and Certified RDS Operators and award certificates to successful candidates.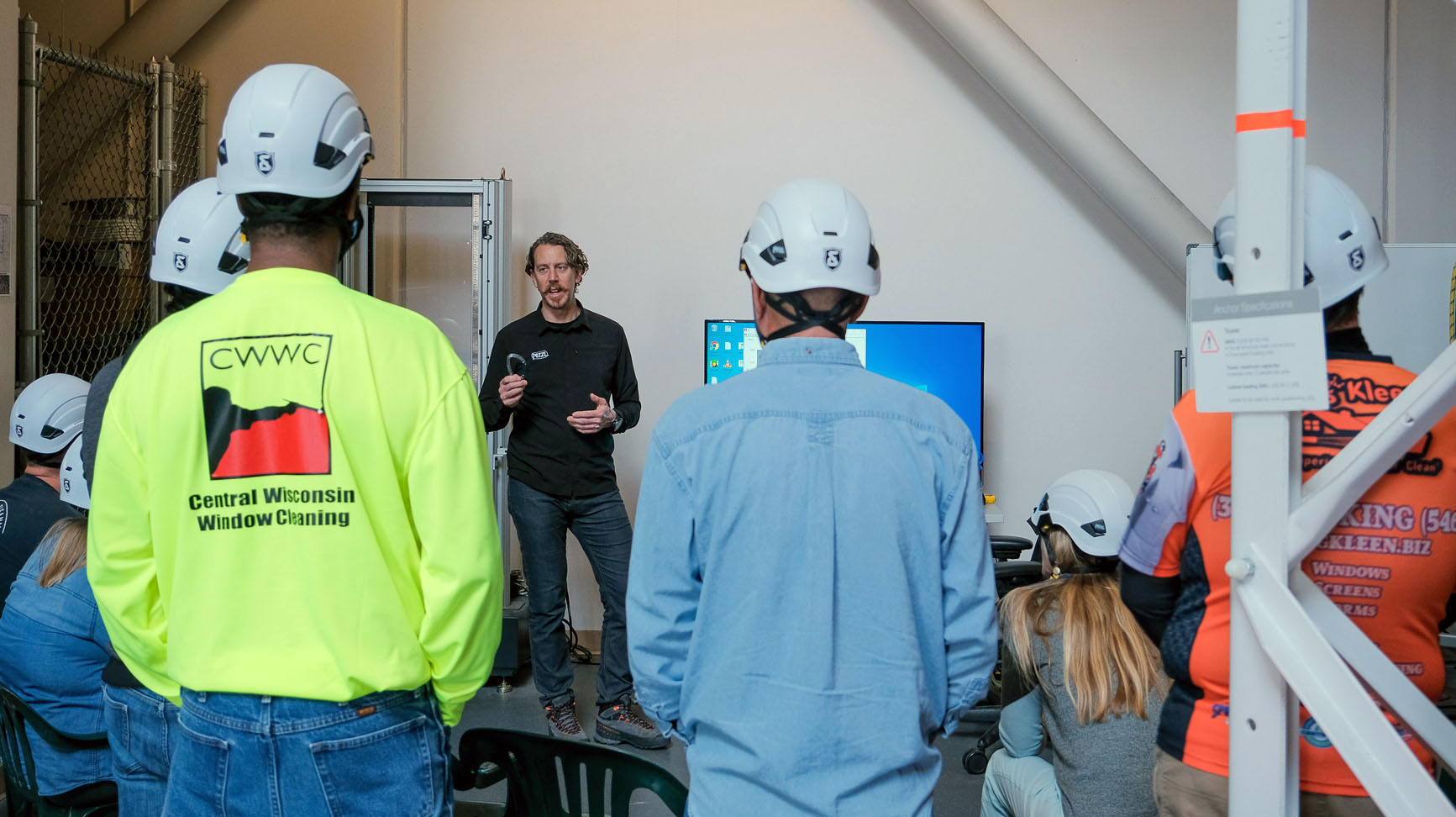 The IWCA instructor-level training session, held at the Petzl Technical Institute, was the first step in implementing this new industry training and authorization process. The course planning, content creation, and delivery was overseen by Mike Draper of Expert Safety Services and Stefan Bright, IWCA Safety Director. Both of these key instructors focused their presentations on regulatory compliance and IWCA best practices. The practical demonstrations and hands-on sessions included highrise RDS and fall protection techniques, edge negotiations, as well as self-rescue operations. They were assisted by Adrian Clarkand and Conner Draper who provided non-accompanied partner rescue procedures using intervention systems like the JAG Rescue Kit. Petzl also had the opportunity to contribute to these training sessions. Michel Goulet, Business Development Manager for Rope Access, delivered an equipment performance requirement presentation, as well as key Petzl fall protection, rope access, and rescue solutions that are becoming more integrated into the window cleaning industry. Nate Williams, Petzl Technical Institute trainer, provided information and demonstrations on equipment testing protocols, static pull tests on connectors, and dynamic drop testing on ascenders (misuse test), as well as on the ASAP Vertical Lifeline System. 

Many of the IWCA members were present to observe the proceedings, while others completed the IWCA Instructor Authorization. Congratulations go out to these early industry pioneers for obtaining their instructor level certification, and for the subsequent training work they will provide to their co-workers.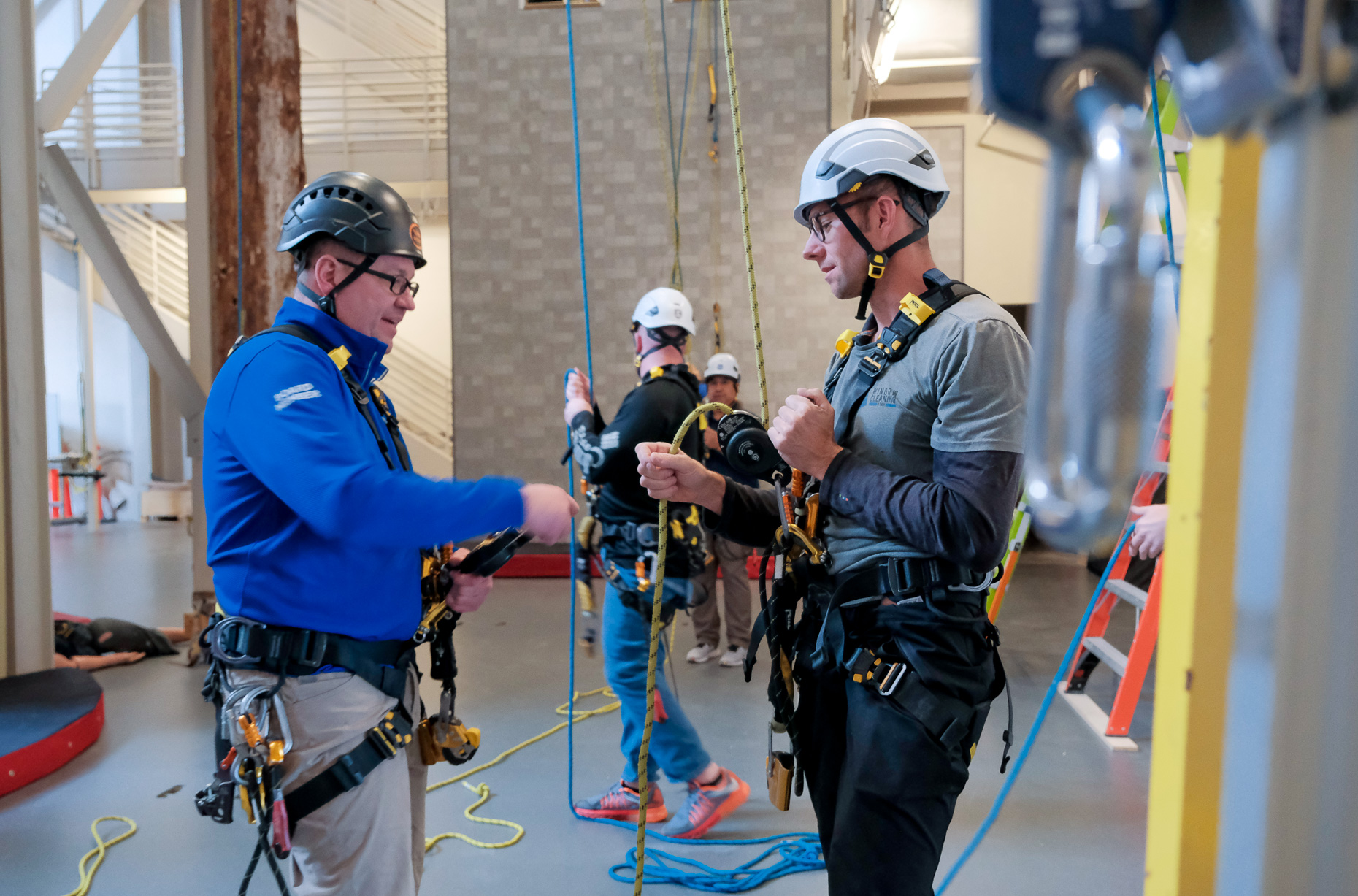 The Petzl Technical Institute proved to be an excellent venue to host this type of event, with well appointed classrooms, 55' RDS training structures, 50kN static tensile testing machine, and 35' drop tower. Petzl has a wealth of knowledge and experience in designing fall protection, rope access, and rescue equipment and solutions for window cleaners and building maintenance technicians.  It is therefore natural that Petzl and IWCA paths should cross, in mutual work towards a safer and more efficient future for the industry.      

For more information on IWCA training programs, please visit www.iwca.org  or contact Stefan Bright, IWCA Safety Director at sbright@iwca.org. For Petzl PPE, fall protection, rope access, or rescue products and technical solutions information used in the window cleaning and building maintenance industries, please visit www.petzl.com or contact Michel Goulet, Petzl's Business Development Manager at mgoulet@petzl.com.