How to choose the right Petzl compact headlamp
For almost twenty years, Petzl has mastered the art of designing compact headlamps. It all started in 2001 with the TIKKA, the first time we designed a headlamp using LED technology. Since then, we have expanded the concept throughout our entire line of headlamps to address the wide variety of lighting needs, from the simplest to the most demanding applications, and with the right brightness level for every type of use. Let us guide you towards the right choice…
July 8 2019
Backpacking and trekking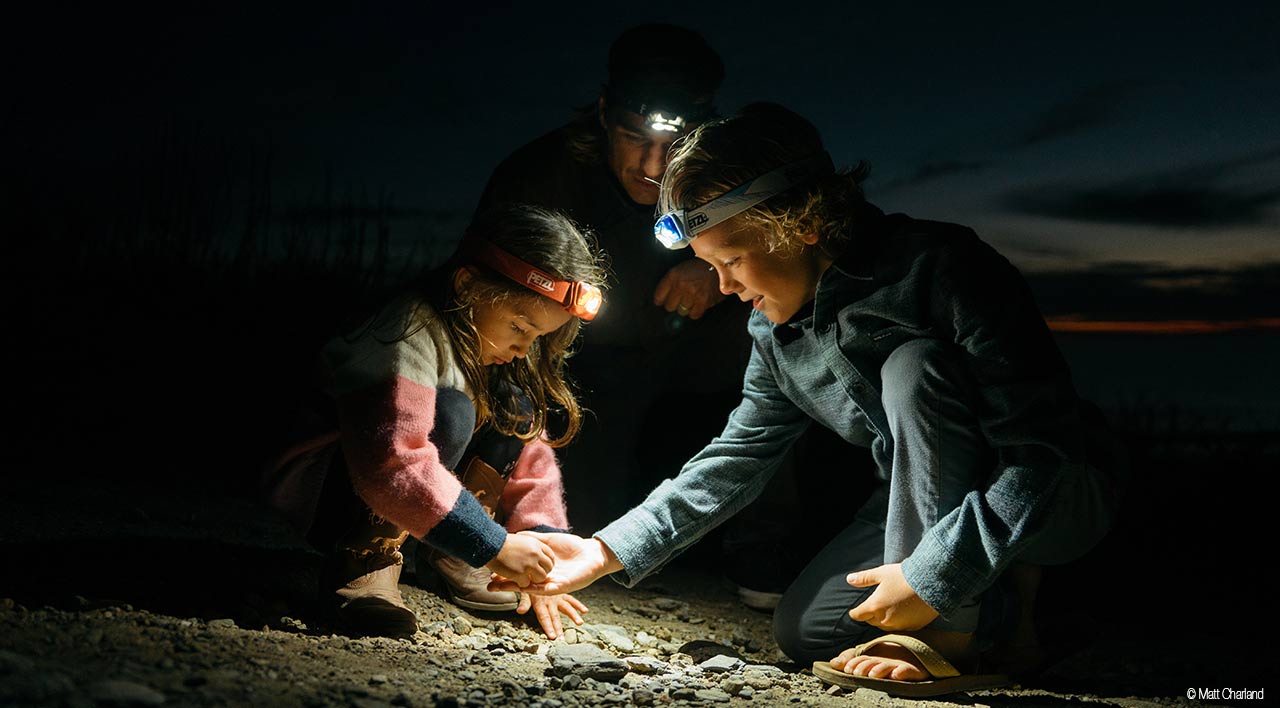 When designing its compact headlamps, Petzl has successfully overcome the unique challenge of combining compactness, lightweight, performance, long burn times, reliability, and durability. We make this possible by choosing the right technologies, a trademark of ours since the very beginning. This allows us to offer the best headlamp for every application and specific user need. All of Petzl's compact headlamps include HYBRID CONCEPT construction, giving you the freedom to power your headlamp with the CORE rechargeable battery or three regular AAA/LR03 batteries without an adapter.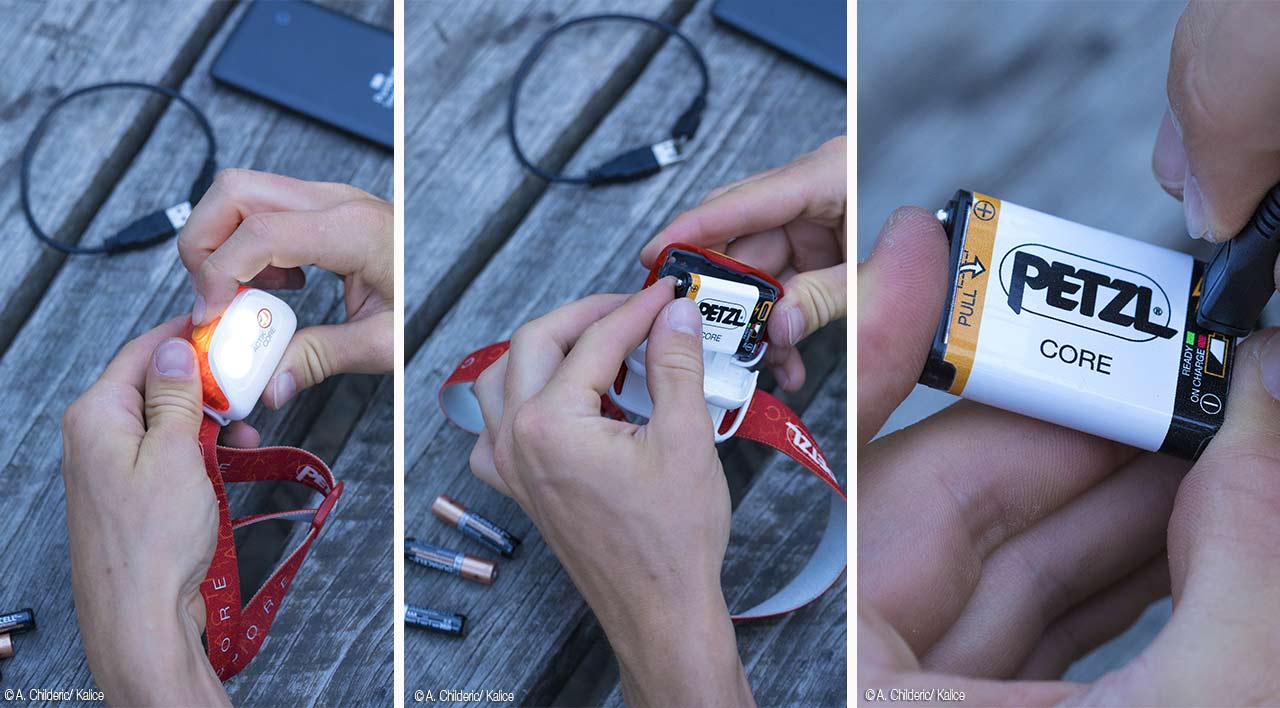 In our CLASSIC line, the flagship headlamp is of course the timeless, regularly updated TIKKA. With an impressive 300-lumen max brightness, 120 hours of max burn time, and weighing only 82 grams, this headlamp is the ultimate ally for nighttime strolls or hikes, as a secondary bike light for riding around town, or when camping as a family. Its sibling, the ZIPKA, designed with an ingenious retractable-cord headband, adds a practical touch when you want to attach it something other than your head! The TIKKINA, while not quite as bright as its big sister, works better in less active situations such as when reading a book at camp. Since exploring the great outdoors should also be enjoyed with little kids, we created the TIKKID, a headlamp designed just for them. With only 20 lumens of power, it limits any photo-biological risk for young, sensitive eyes.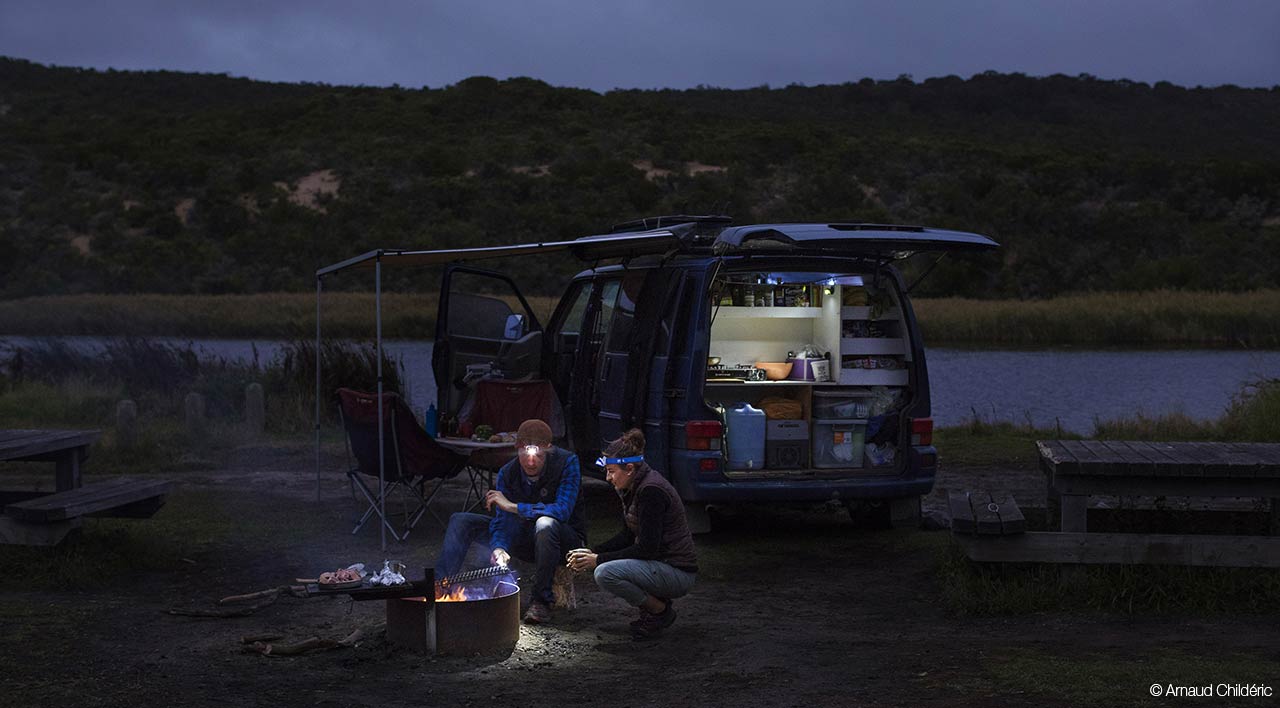 For those seeking extremely active pastimes, we recommend turning to our ACTIVE line for one of two headlamps best suited for anyone constantly on the go: the ACTIK and ACTIK CORE. They are of course equipped with red lighting, and the multi-beam design for both headlamps allows you to see up close or far away when needed. These two nighttime tools provide peace of mind when heading off on the committing outdoor adventures like hiking, running, biking, or mountaineering (with or without a bivy). At the top of the pyramid, the ACTIK CORE offers 450 lumens of brightness (350 for the ACTIK) and up to 130 hours of burn time (up to 120 for the ACTIK), and comes standard with our rechargeable CORE battery as a cost-effective solution for intense use.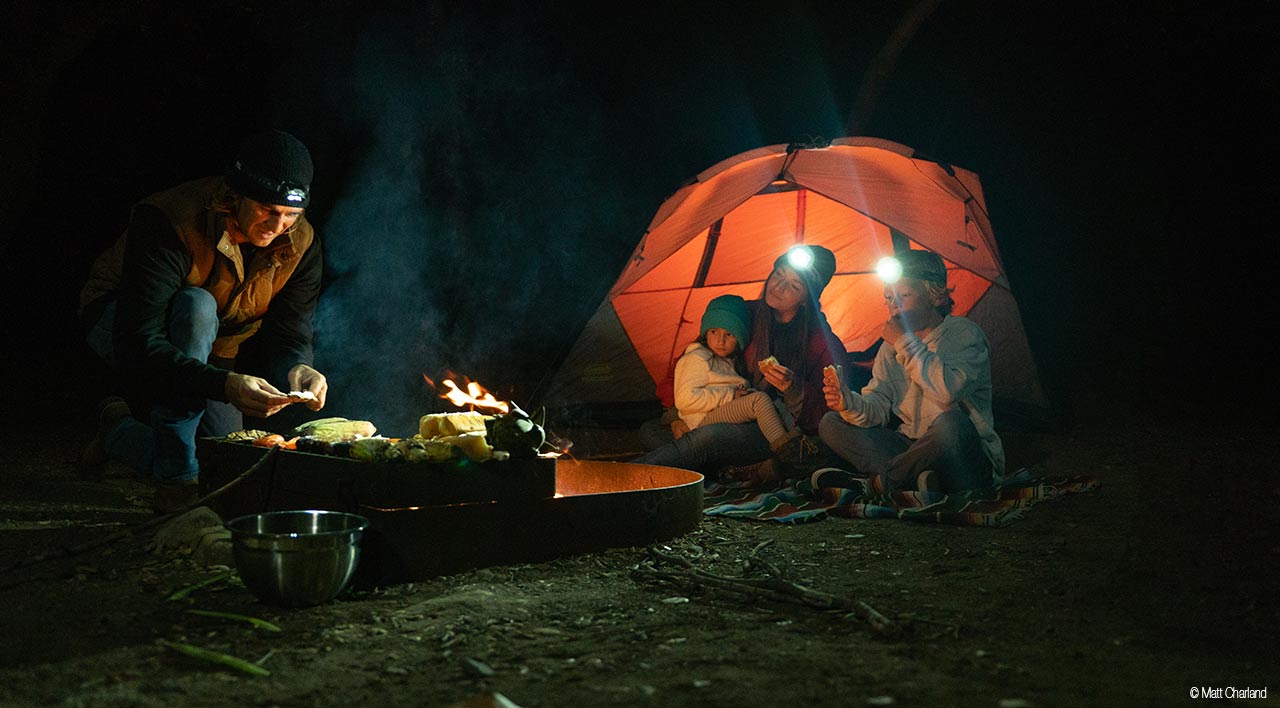 Finally, if you like to hunt or fish, you will undoubtedly find exactly what you need in our SPECIALIZED line. TACTIKKA headlamps provide all of the necessary lighting power when you need it, while their red lighting (TACTIKKA and TACTIKKA+), or red, green, and blue lighting (TACTIKKA+ RGB) keeps you out of sight the rest of the time. In addition to their powerful 350 lumens, the TACTIKKA+ and TACTIKKA+ RGB light up the dark for what seems like forever, with up to 160 hours of burn time.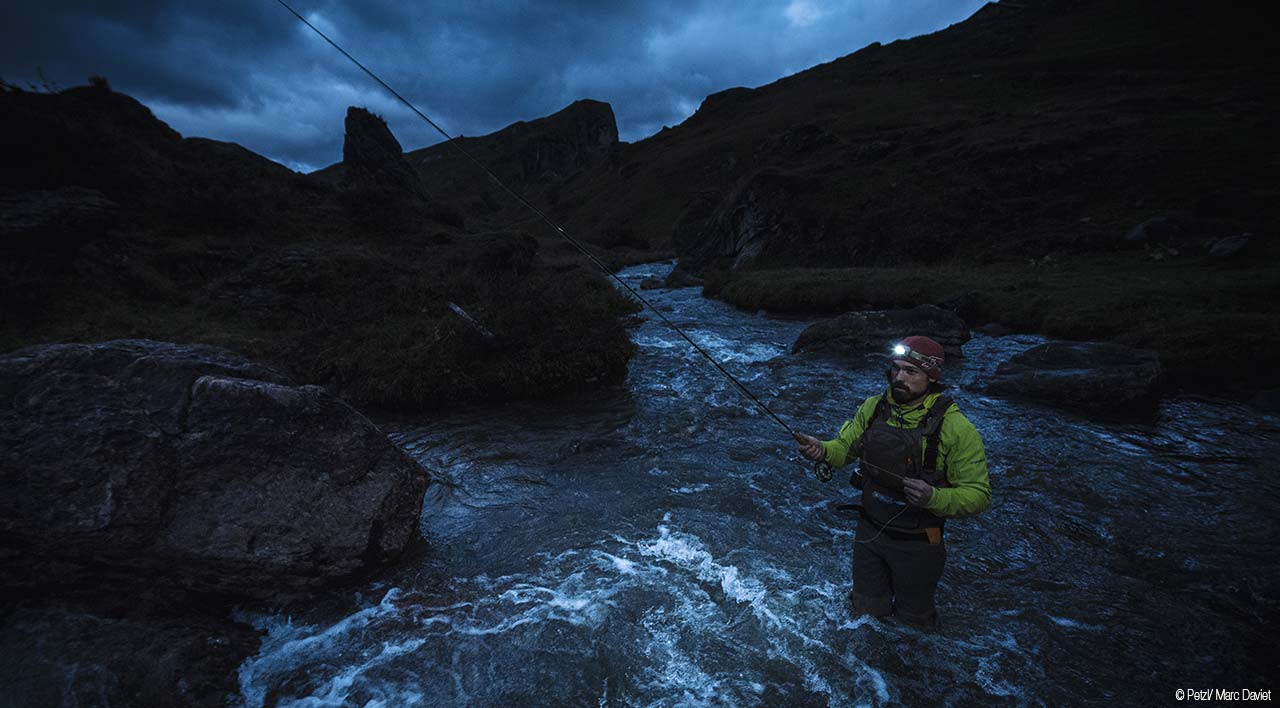 All of Petzl's compact headlamps work with a variety of accessories that allow them to serve as a secondary lighting source on a bike, on any type of helmet, or as a lantern when camping. To keep from damaging your headlamp when you travel, Petzl offers protective carrying cases and pouches.
THE MOST AMAZING NIGHT BY CARTER

Head to our website to learn more about our headlamps, and use them to extend your days into the night!

ANSI / PLATO FL 1 performance measurement protocols
Petzl has chosen to use the ANSI (American National Standards Institute) protocol to measure and publish the lighting power and burn times of its headlamps. This allows you to use the same performance criteria to easily compare several different headlamps.
By following this protocol, we measure brightness (in lumens), beam distance (in meters), and battery life and reserve lighting (in hours).
You now have acces to more than enough illuminating information to make the right choice!