Avalanche risk: plan backcountry tours using Yéti and Skitourenguru
Are you planning a backcountry ski tour? Are you unfamiliar with the route or not sure about current conditions? Before heading out, take full advantage of two recently released web applications, Yéti and Skitourenguru, to gather key information when planning and preparing.
February 7 2020
Ski touring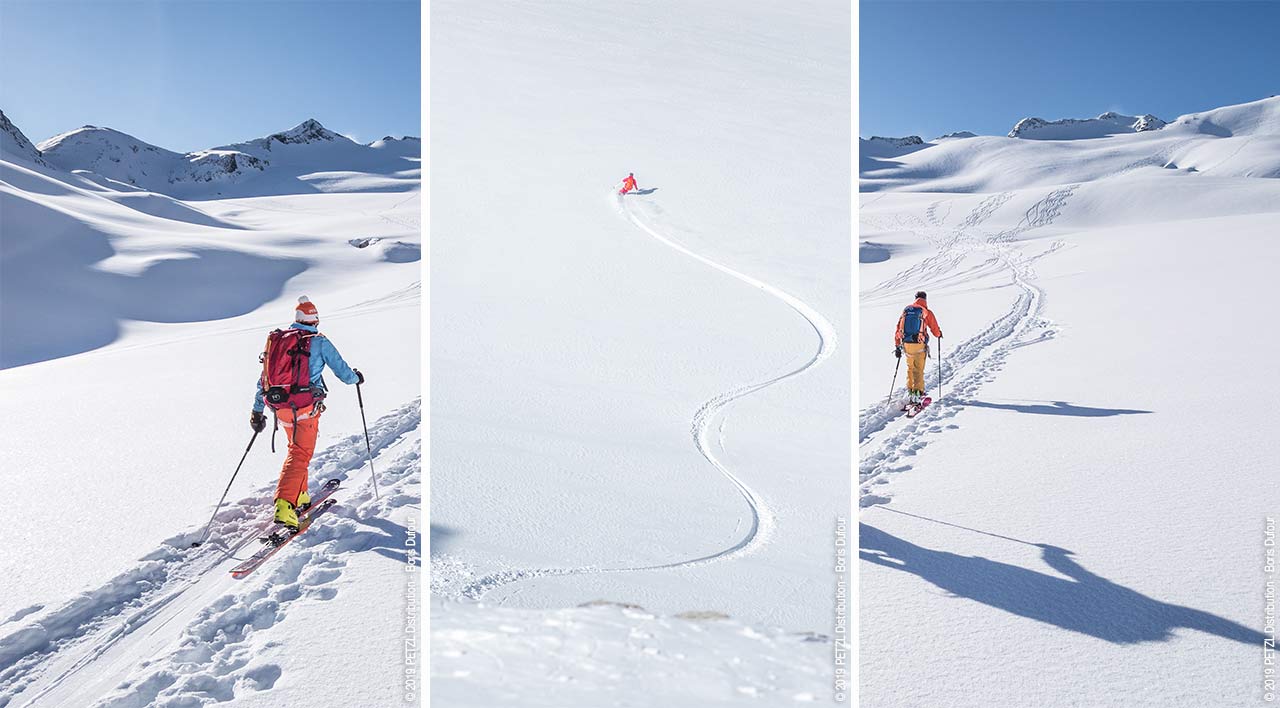 Yéti and Skitourenguru
Choosing a tour suited for current snow conditions in the mountains is key to reducing the risk of being caught in an avalanche. The Petzl Foundation provides support to Yéti and Skitourenguru, two recently released web applications that help backcountry enthusiasts make the right choices when planning a tour. The goal is to reduce the number of avalanche victims in the Alps and to encourage more widespread use of these digital tools.
Over the last four decades in the mountains in France, avalanches have killed an average of 31 people per year. Almost all of these fatalities involved people recreating in avalanche terrain: either skiing, snowboarding, or snowshoeing in the backcountry or off-piste. All too often neglected, proper planning for an outing is essential to reducing risk and preventing the number of accidents.

Tour planning and terrain analysis
For planning, digital tools such as web forums and online topographic data have started to play an increasingly important role. The web applications Yéti and Skitourenguru help snow sports enthusiasts identify critical sections of terrain and backup options if plan A proves too risky. Both applications provide as much available information as possible to make more informed choices when planning a tour and evaluating the risk the day before heading out.
Download the User Manual (in French): advantages and limitations for snow sports enthusiasts