Excitement on the Eiger for Petzl Athletes!
The summer of 2020 was particularly hot and drove numerous climbers to seek sectors with more mild conditions. What better place than a north face at altitude? If you have the level, the north face of Eiger (Switzerland) is packed with multi-pitch climbs on exceptionally compact rock that offers endless challenges. This summer, Petzl athletes gave it their all!
October 16 2020
Multi-pitch climbing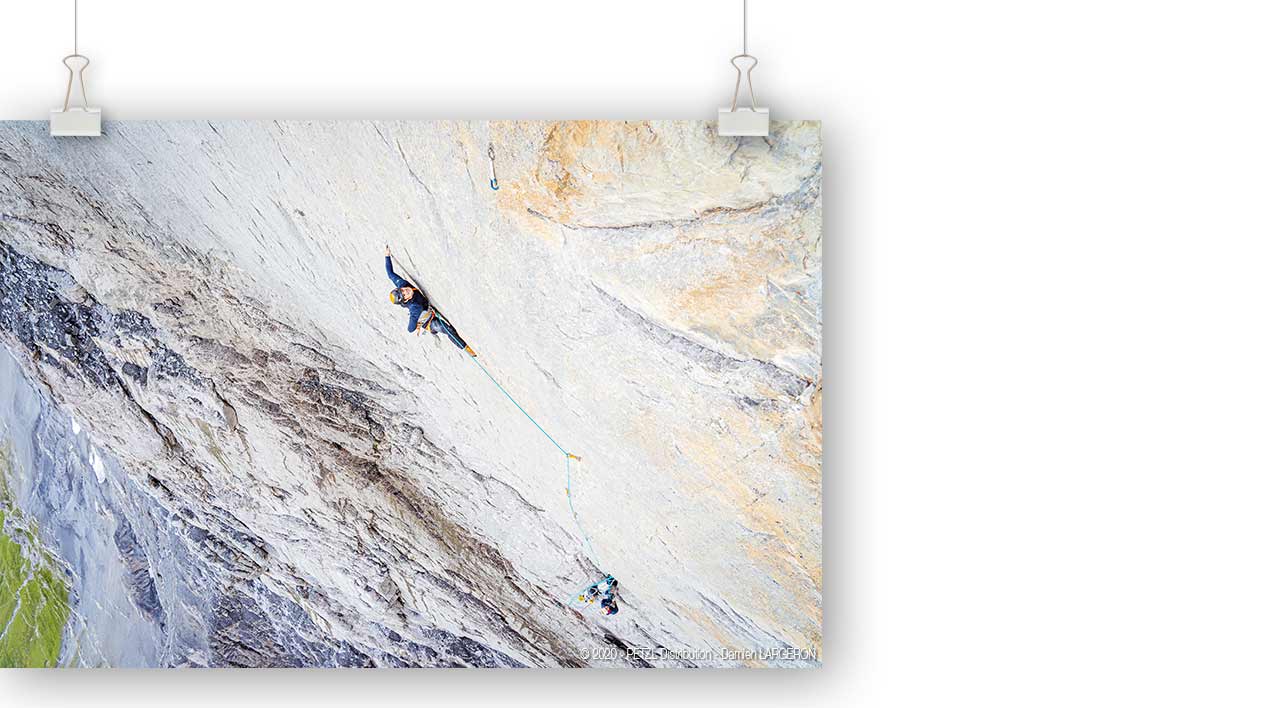 First attempt, masterstroke
The Franco-Swiss team consisting of the young Symon Welfringer and Nils Favre charged up Paciencia, a remarkable and solid 900-meter line with a maximum grade of "only" 8a, which does not do justice to the real difficulty of this route. Extremely strong and talented in this style of climbing, Ueli Steck and Stephan Siegrist established the route, and according to the (very few) people who have repeated it, the grades feel pretty tough. The two climbers needed to pull together all their talent and experience on alpine terrain in order to free each of the 24 pitches.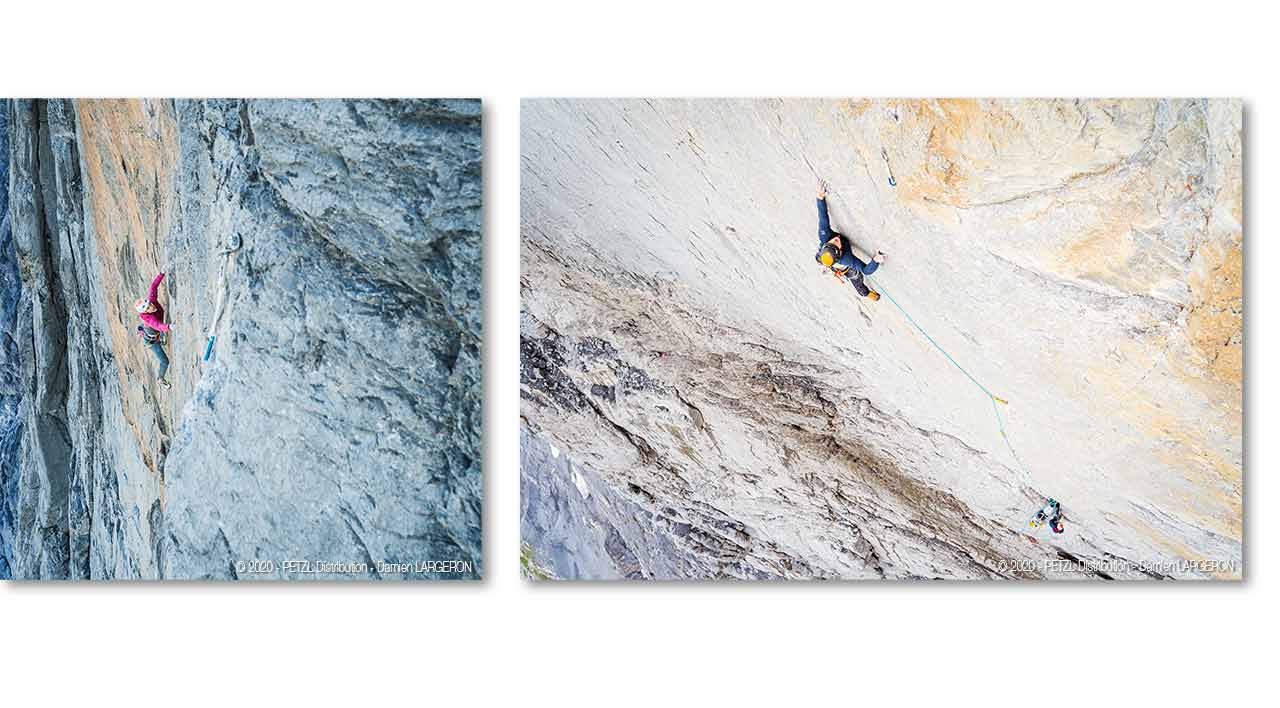 Ever faster…
Adding to their journey to complete The Alpine Trilogy in "Zero CO2" mode, Nicolas Favresse and Sébastien Berthe pulled off an extraordinary express ascent. Attacking the climb at 4 in the morning, despite that it was still dark and that they had been climbing for 18 hours straight, the two Beligians succeeded in linking the 33 pitches of Odyssée, a route with grades up to 8a+, with protection in place that could be considered committing, at the very least. Nicolas Favresse even succeeded in onsighting or flashing all of the pitches!

The free ascent after the opening
After having established the route with Sean Villanueva, Roger Schaeli, and Nina Caprez finally had the time and good conditions to send Merci la vie. This route had been on Roger's mind for almost 10 years and is now an achievement newly added to his track record, which is without a doubt the most impressive one out there when it comes to the north face of Eiger. Simply put, Roger Schaeli probably knows the complete history of each route, having climbed them all (over 50 different ascents!) and having done the first ascents of several of the most legendary. Merci la vie is no exception to the local rule: it's hard (8a max, difficult grades), it's long (900 meters), it's committing...and it's a major feat.
Bravo to all the climbers for their exceptional performances. 
---
Go Further
Share our passion for climbing, follow us on Instragram!

 @Petzl_official