ACCESS BOOK #5 : Sport climbing: climbing and belaying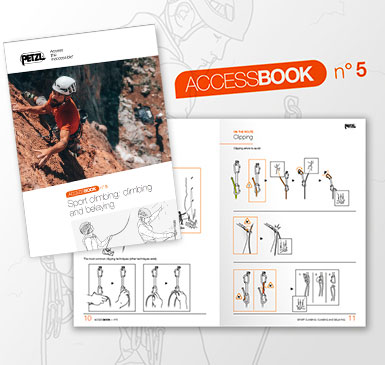 Sport climbers or belayers: this booklet is for you! It covers the basics of sport climbing. What gear to bring? How to belay properly? Which errors to avoid while climbing? What is the sequence to set up the rope for lowering from the top of the route? What to do if I don't reach the top of the route? ...Find all of our tips in this ACCESS BOOK.
This booklet does not cover multi-pitch or trad climbing.