[Technical posters] Safety explained through technical illustrations
For those who work at height day-in and day-out, from technicians, to trainers, to company safety engineers, we provide you with unlimited access to our expertise.
September 8 2020
Energy and networks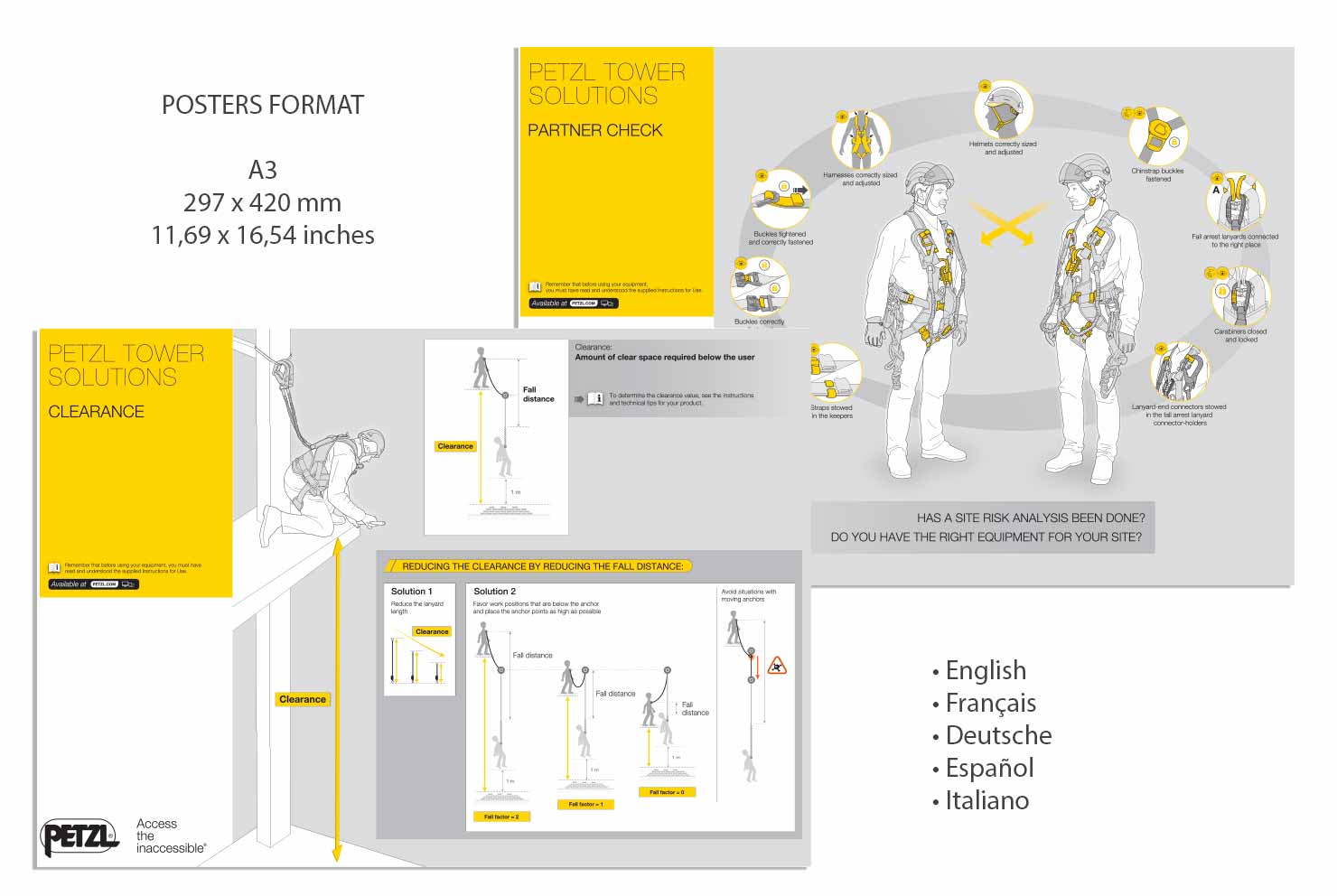 Here are two posters that highlight the key points to set up and ensure the best possible conditions at a workstation.
The partner check allows everyone on a team to verify the choice, current state, and setup for all safety gear being used to execute the task at hand.
Clearance always needs to be factored into the equation when working at height.
Our main job is to offer you solutions that increase safety and enhance job performance for you and your staff. Download for free these simple teaching tools to share with your team.
Petzl makes your work easier
For over 50 years, Petzl has developed innovative tools and techniques used by those who work and play in the vertical world. Today, the Petzl brand is closely associated with adventure, exploration, rescue, and many notable exploits in the worlds of rock climbing, caving, and alpinism. In the professional market, Petzl is a world leader in work-at-height, fire and rescue, and tactical equipment and techniques. A family-owned business, Petzl is committed not only to quality and innovation, but also to giving back to the communities that have made us so successful.
Our know-how comes from an expertise and passion for sharing real-world experience. We provide the technical answers that make your job simpler and easier.