What You Need to Know About the EJECT Friction Saver
Designed for tree care, the EJECT friction saver allows the work rope to be set up without damaging the tree, even in narrow forks.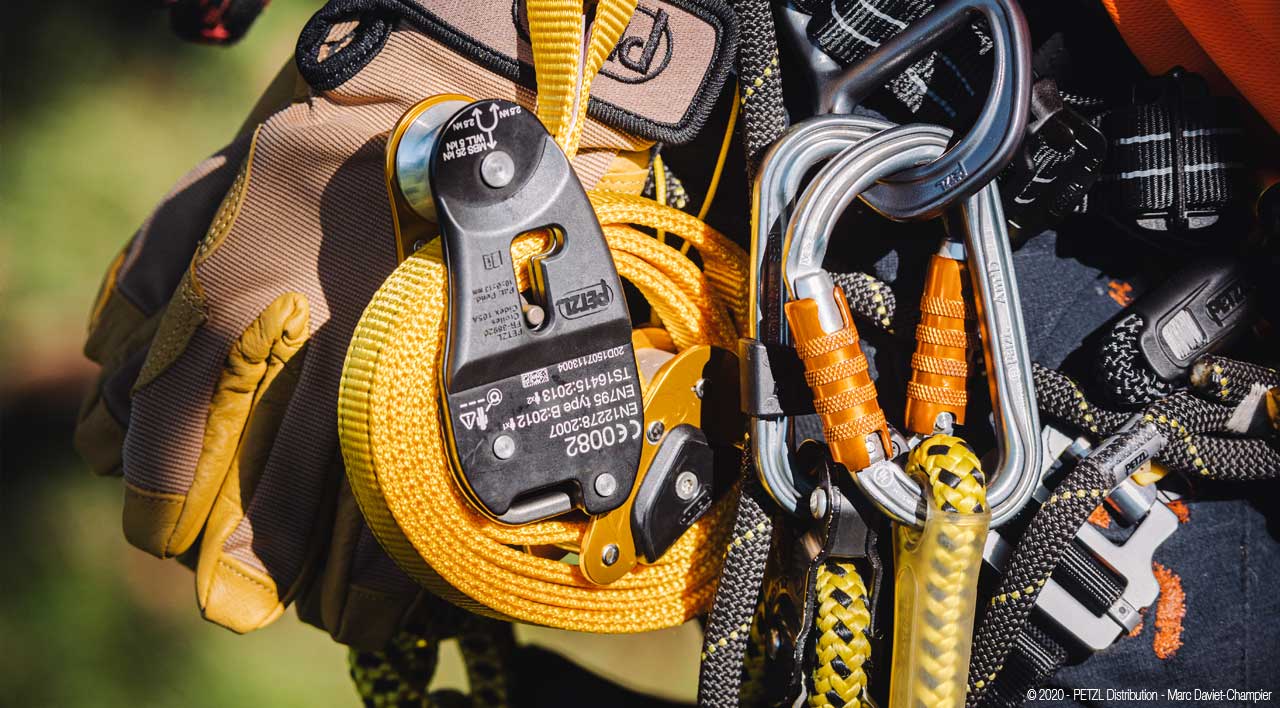 1. The system enables multiple setup configurations on the branch: wrap-around or choked. It also has an adjuster that allows precise length adjustment of the friction saver.
2. The strap can be replaced or linked to another 1.5 or 2.5 m strap to lengthen the friction saver and enable work on larger trees.
3. Rope installation is possible only if the friction saver is correctly set up and the gated attachment point is locked. A real plus in terms of maximizing safety!
4. Rope ascents and movement in the tree are optimized with the high-efficiency pulley, which facilitates rope glide at the anchor.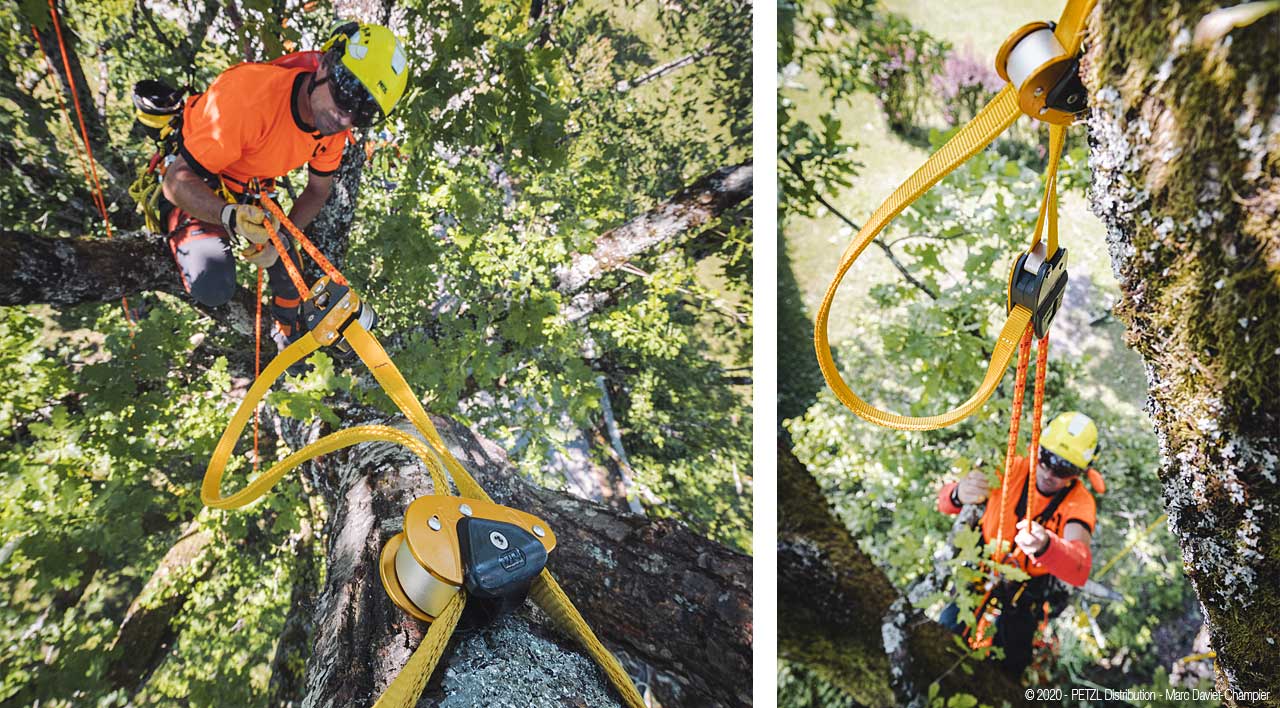 5. Even though it's intended for use on doubled ropes (MRS), the system may also be used on a single rope (SRS). More information can be found in the Instructions for Use.
6. The included retrieval ball makes the system easily retrievable from the ground.
7. The slimness of the strap and buckle helps reduce the risk of the friction saver getting stuck in the tree during retrieval.
8. The EJECT allows two-person use, making it possible to carry out a rescue.
9. The EJECT friction saver is compatible with 10 to 13 mm diameter ropes.