PPE inspection, visit the product pages for all key information
Among the technical information that Petzl publishes (technical notices, Product Experience, tech tips…) you will also find the PPE inspection procedure for each product, as well as the PPE checklist. View photos...
October 9 2014
Rope access and confined space
The technical information associated with a product is available on each product page.
You will be able to access the technical notice, Product Experience, tech tips, and PPE inspection procedure at the following location: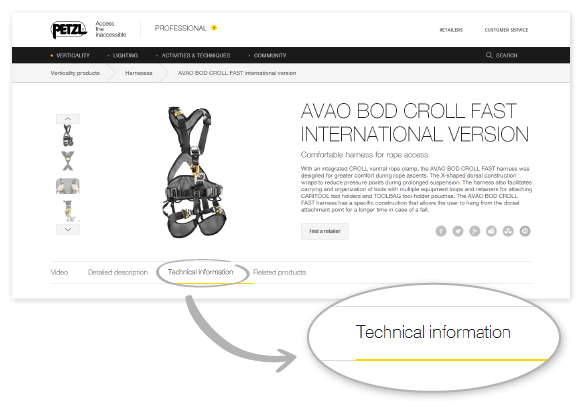 When the product is a piece of Personal Protective Equipment (PPE), you can download: :
The PPE inspection procedure
The PPE checklist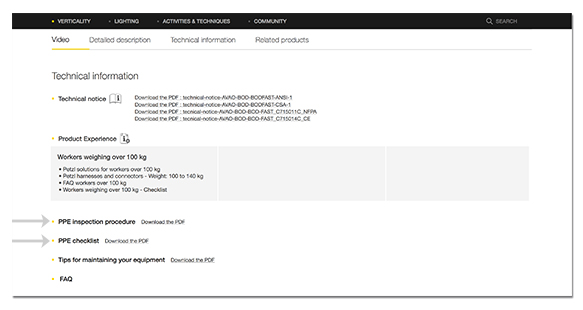 Easy Inspect, the software for planning and archiving your equipment inspections, is no longer available, as it is no longer compatible with current operating systems.