The Great Traverse
July 31 2020
Night running
A group of eight elite trail runners came up with a personal challenge for themselves to traverse the French Alps from Chatenois, Alsace, to Nice, along the French Riviera. The video of their adventure offers shots of the amazing scenery and landscapes they ran through, a glimpse into their daily routine during the weeklong trip, and each runner's personal commentary about the experience.
Traversing the French Alps

The seven-day excursion covered 995 km and 41,500 meters of vertical gain. To embark on their north-south traverse of the French Alps, the eight participating trail runners, Camille Bruyas, Julien Michelon, Nathan Jovet, François D'Haene, Sébastien Spehler, Thibaut Baronian, Michel Lanne, and Théo Détienne, met at a town in France's Alsace region where the mountains begin, and finished with their feet in the turquoise-blue waters of the Mediterranean Sea.
"We played hard, shared so much together, and all experienced so many unforgettable moments." Thibaut Baronian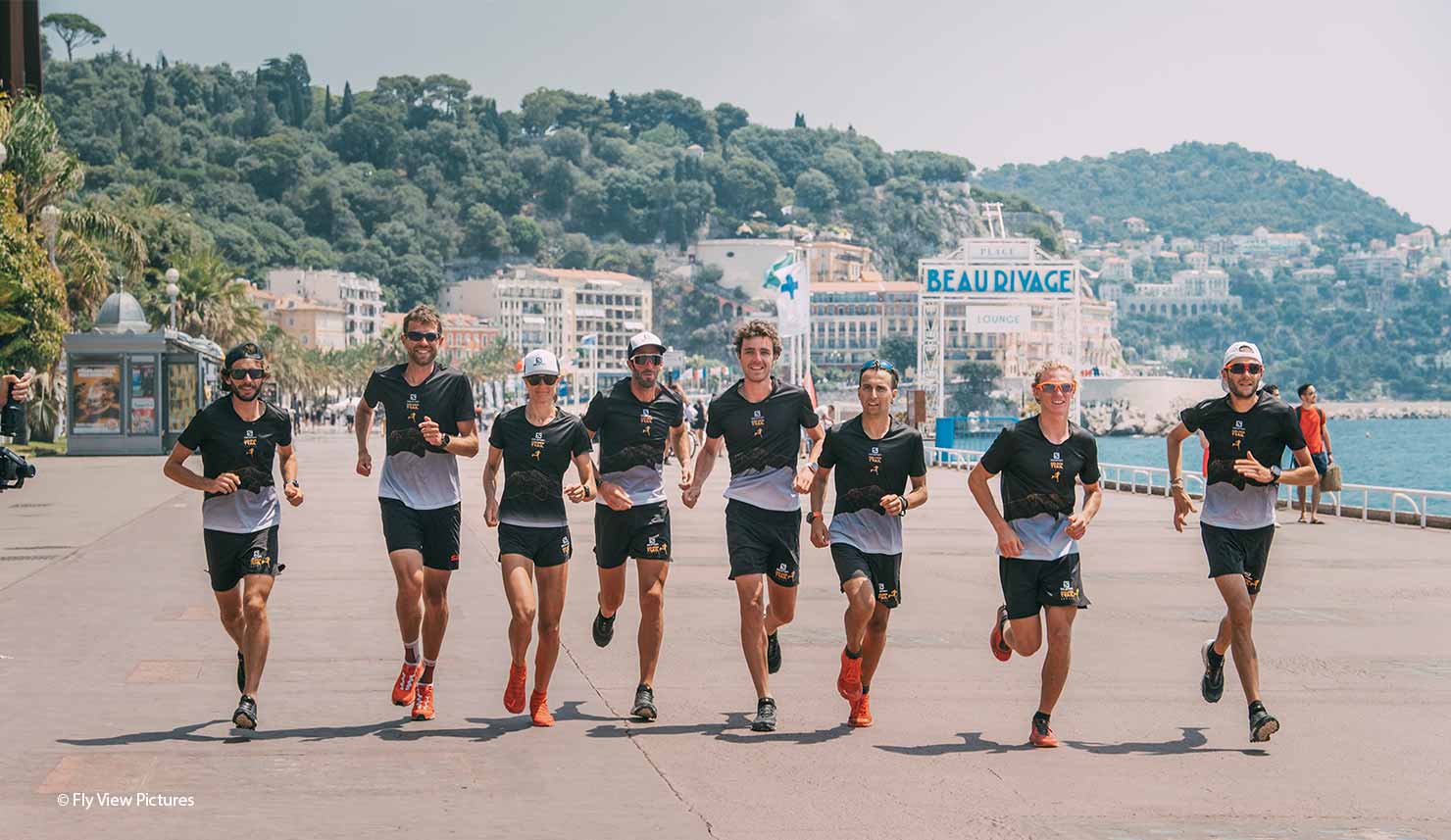 The entire team arriving in Nice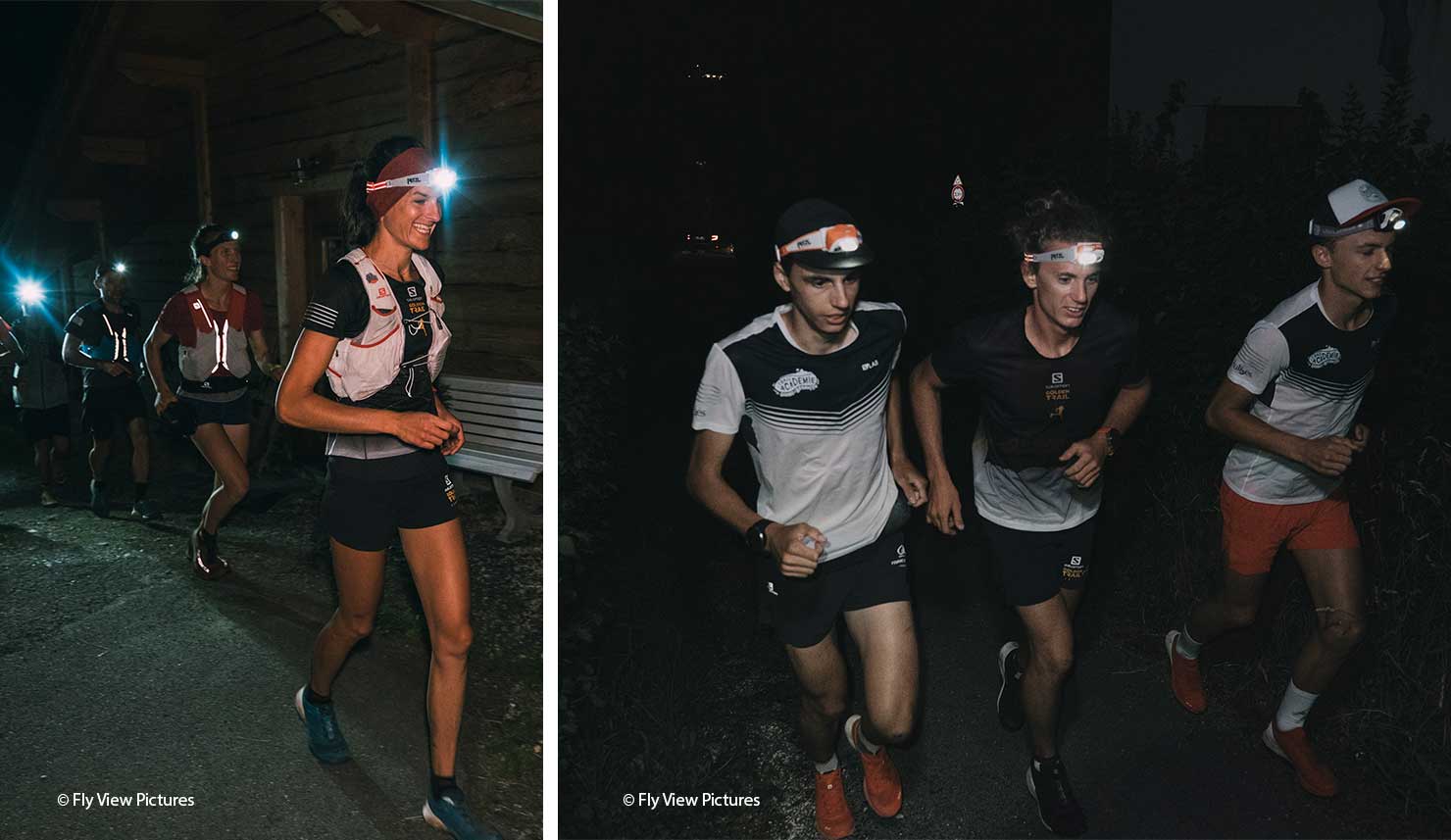 Running at night
Time spent together

"This is what all of us really wanted out of this project, to spend time together and do something that we could share with others." François D'Haene
During the weeklong outing, the stopwatch mattered little. The group simply wanted to spend time together to share a common passion: running long distances in the mountains and traveling through amazing landscapes as a team. Runners took turns leading those stages closest to where they live to pay homage to their home region.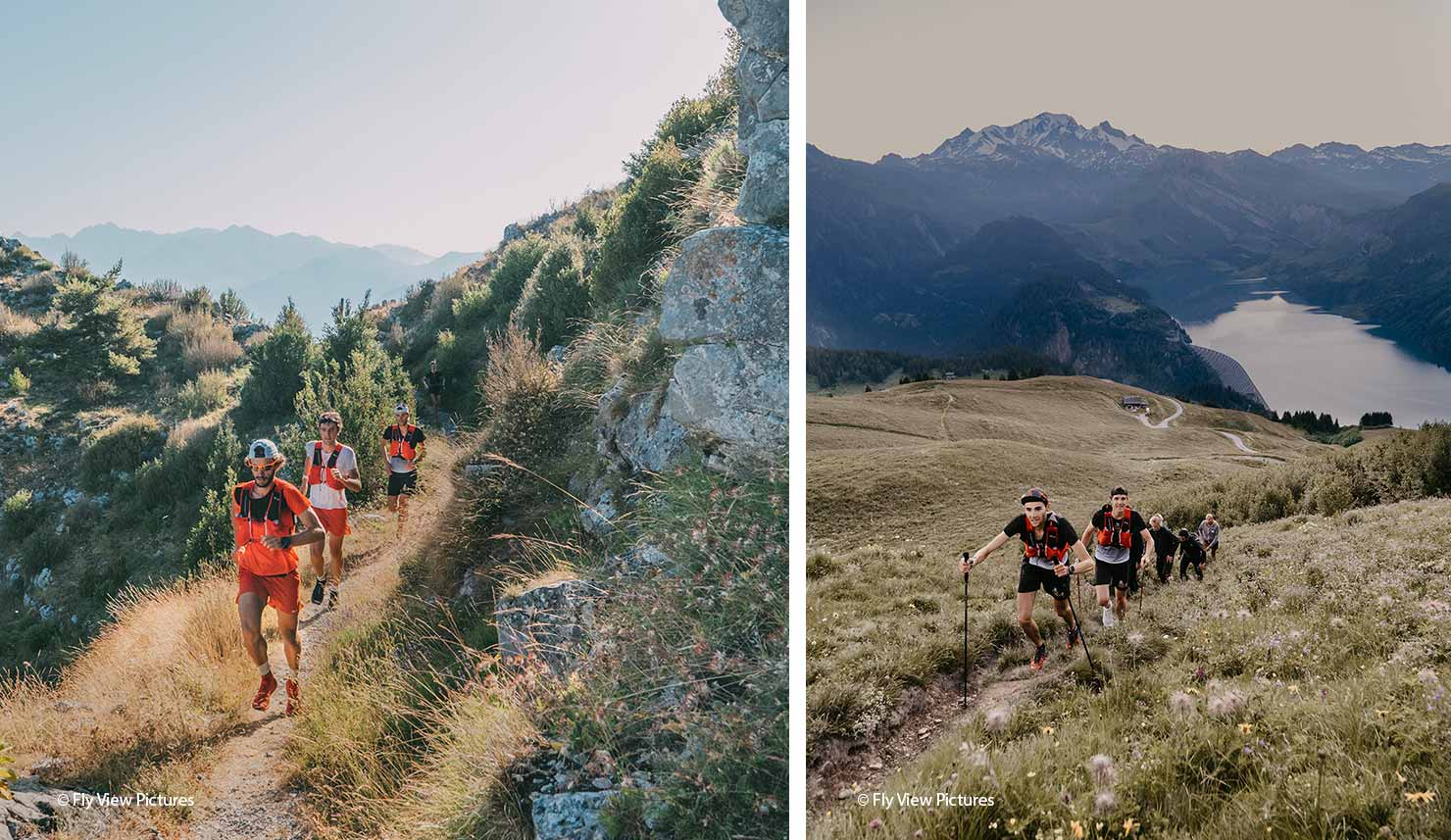 In the heart of the mountains
"The fact that we did not pull out the stopwatch and that we embarked on an amazing traverse in this manner offered the chance to experience another side of trail running. It allowed us to step out of the bib, performance, competition, and fast-time mindset. Our goal was to simply spend time together to enjoy the incredible mountain landscapes, which we never really do when looking to place in a race or set a record time."  Michel Lanne
Relive the adventure and traverse the French Alps with them!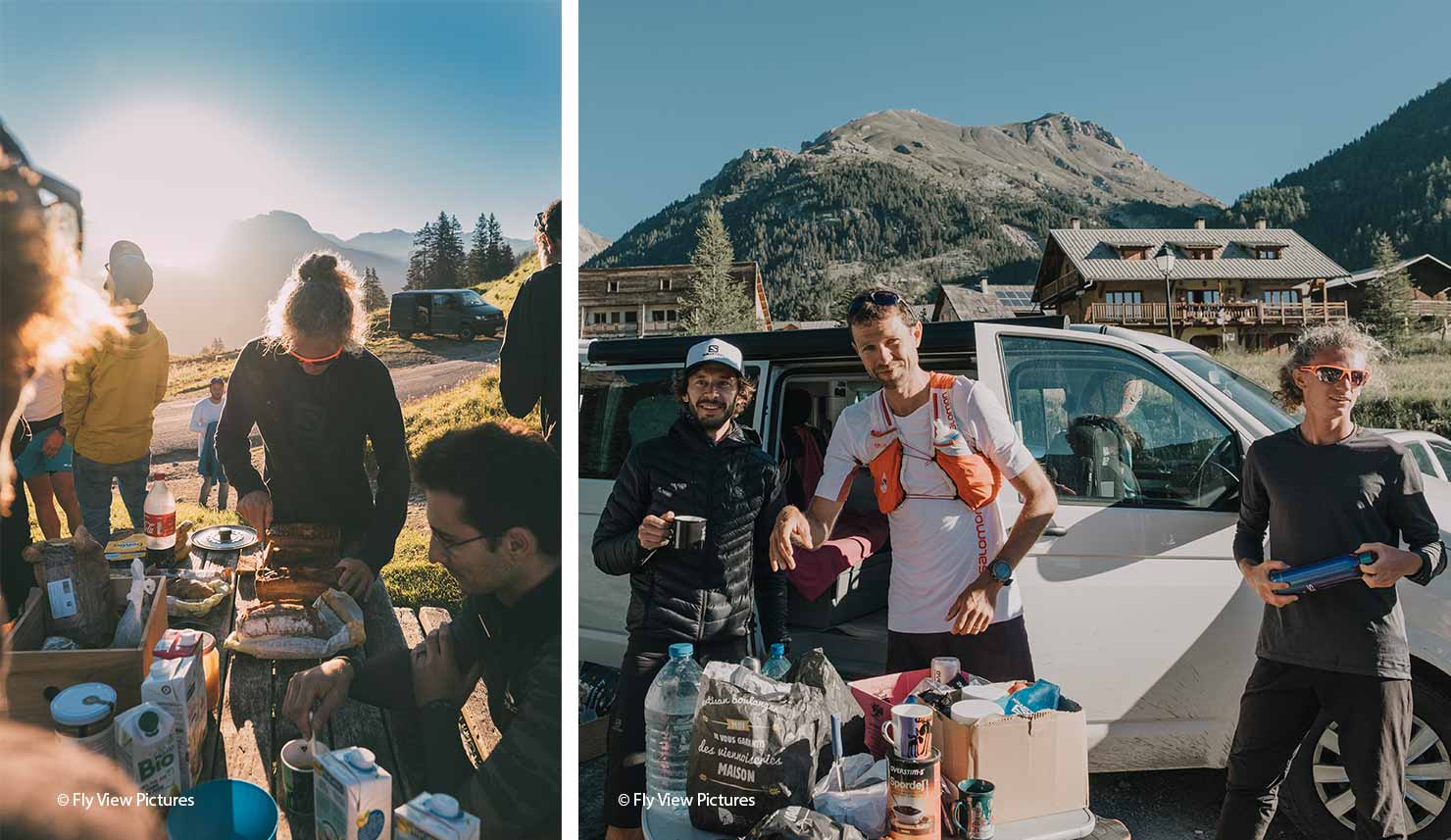 Group breakfast before starting the day's stag