How to Choose the Right Harness
Whatever sport you practice in the vertical world, choosing a harness can seem like a puzzle. But with the wide range of Petzl harnesses available, you're sure to find one that will meet your needs and exceed your expectations, no matter how varied they may be. Here's a complete overview to help you choose the right one!
January 18 2021
Rock climbing
Whether you're alpine climbing, clipping bolts at the crag, charging up multi-pitches or frozen waterfalls, or setting out on a ski tour, you'll need a harness to protect you in case of a fall. Maybe you're zeroed-in on one of these sports, or maybe you're a jack of all trades. Whatever the case, you'll definitely want to choose a harness that fits your needs.
For rock climbers
"Whether you're climbing outside or in the gym, the requirements for sport climbing harnesses are the same: quick and easy to put on, adjust, and tighten, enough gear loops to carry all the gear you need for one pitch, plus, it needs to be lightweight and allow you to move freely. The best choices in our range are the HIRUNDOS, SAMA (men's) and SELENA (women's), and their variations with adjustable leg-loops, the ADJAMA and LUNA, or of course, the ultra-versatile CORAX."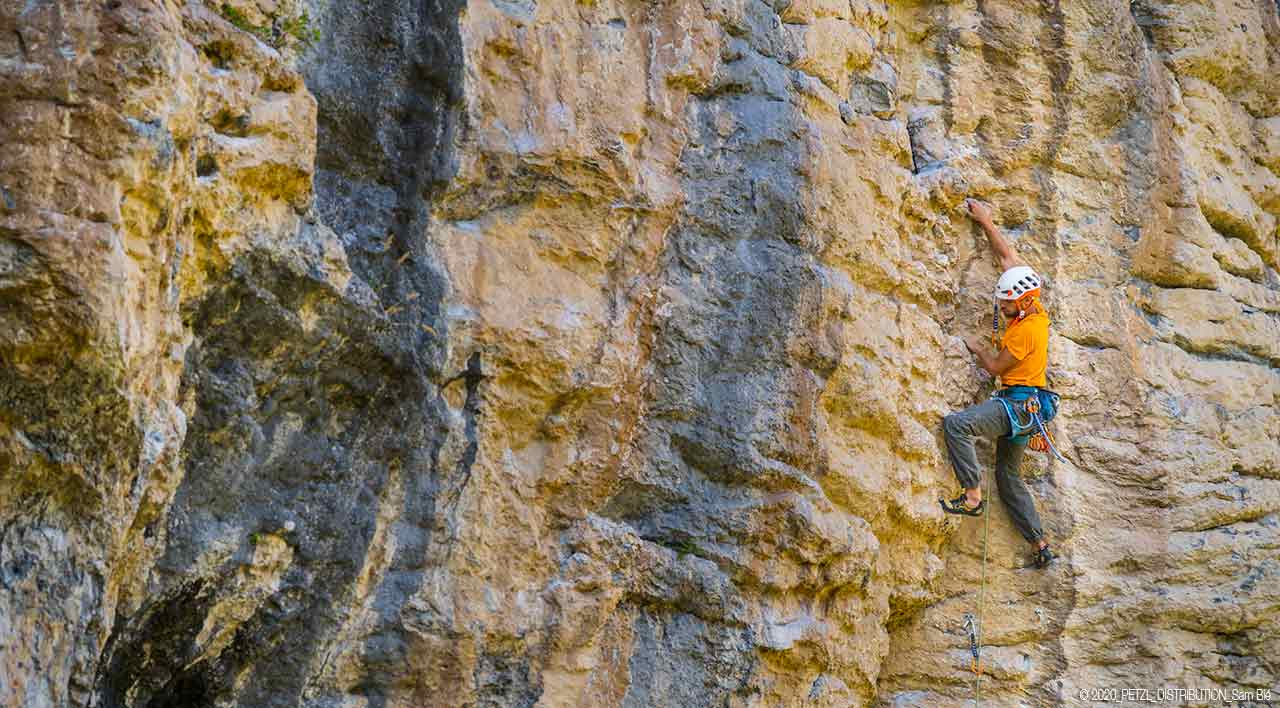 Dimitri Geoffre climbing Traction Avant, 6b+, in Pont du Fossé, France​
For trad climbers, it's important to pay attention to the number, position, and configuration of the gear loops, so you can efficiently organize nuts and cams, quickdraws, slings, and different carabiners to make placing protection easier while climbing. The lightweight SITTA harness, with four large gear loops, of which two have moveable separators for gear organization, would be an excellent choice. The ADJAMA and LUNA harnesses, which both have five gear loops, would also be a great option.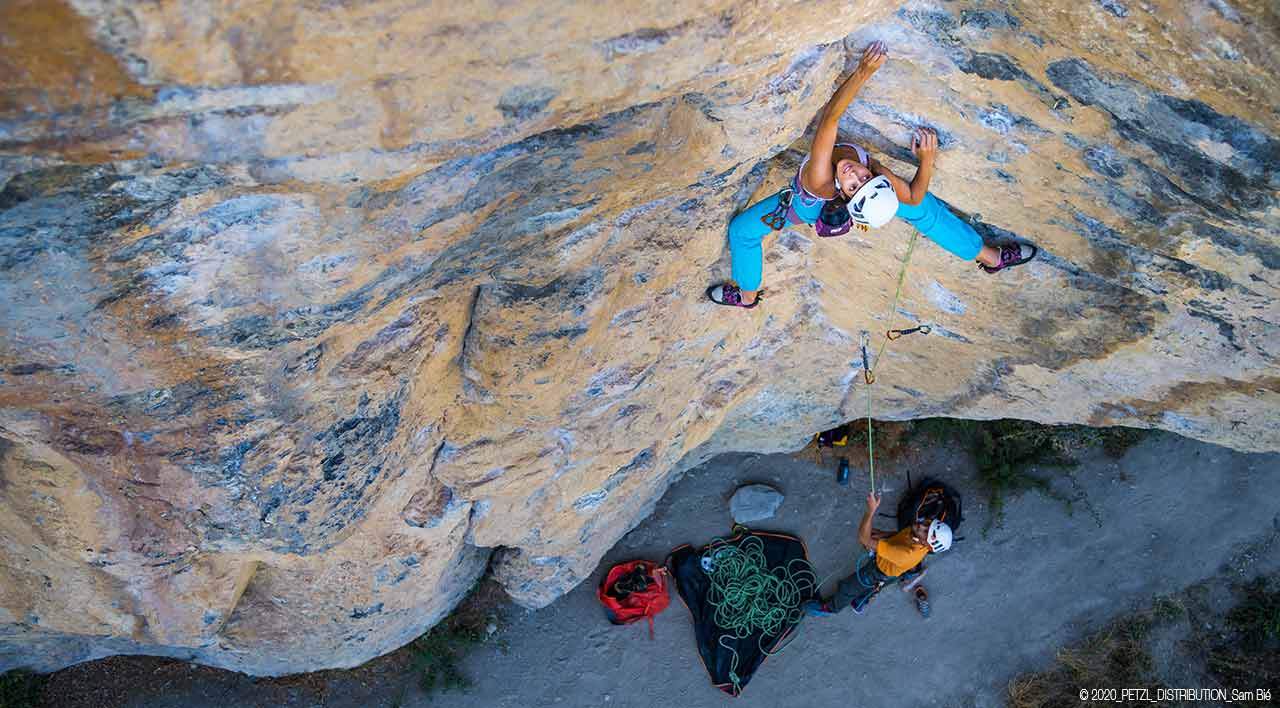 Zabou Bonetto on Traction Avant, 6b+, in Pont du Fossé, France​
Finally, if you're an avid big wall climber, the AQUILA is the best choice for you. It offers great freedom of movement, making it comfortable while climbing, and wider waistbelt and leg loops, so it's comfortable while hanging. It also has multiple large gear loops to comfortably fit all the gear you'll need on the route and at belay stations. The CORAX is also a good choice for this type of climbing.
For alpine climbing and mountaineering
Even more than climbing, mountaineering encompasses a wide variety of activities, from glacier travel to challenging and steep mixed climbs, to ski mountaineering. Because of this, the gear requirements are radically different. For technical mountaineering, lightweight aficionados will love the FLY harness, weighing only 100 grams. Ultra-light without compromising technical features: the FLY offers removable foam, adjustable leg loops that attach with a girth hitch in the front, so you can get the harness on and off with your feet on the ground. It also has plenty of gear loops and slots to rack all the gear you need for a day in the mountains. For times when you might be hanging in the harness, the SITTA is a more comfortable option, as long as you choose a size that will allow you to wear it over several layers of clothing (leg loops are not adjustable). For those who do both climbing and mountaineering, versatile and adjustable harnesses are without a doubt the best choice. For example, the ADJAMA, LUNA or CORAX are great options despite weighing a bit more.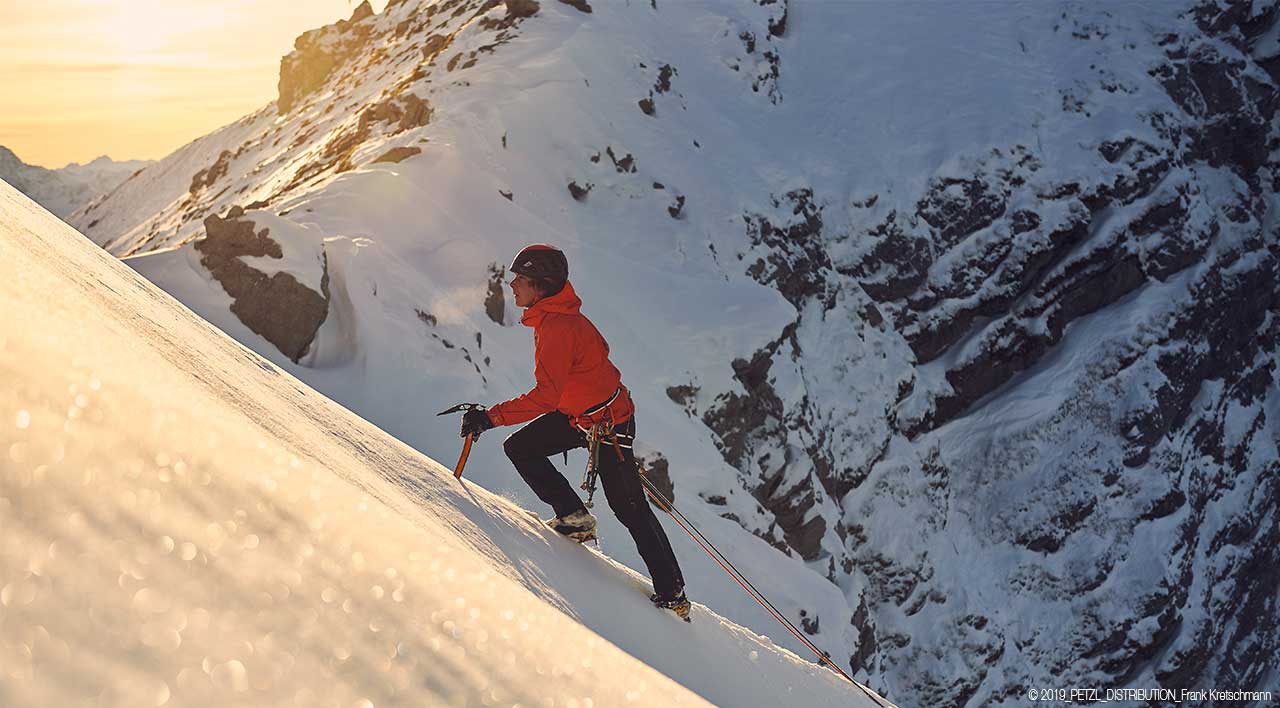 Fabi Buhl on Nebelhorn
 
For less technical routes or with skis, other than the FLY mentioned above, we have to recommend two other models that you can put on and take off with your feet on the ground, meaning you don't have to worry about getting your skis or crampons off: the ALTITUDE at only 150 grams or the highly durable TOUR.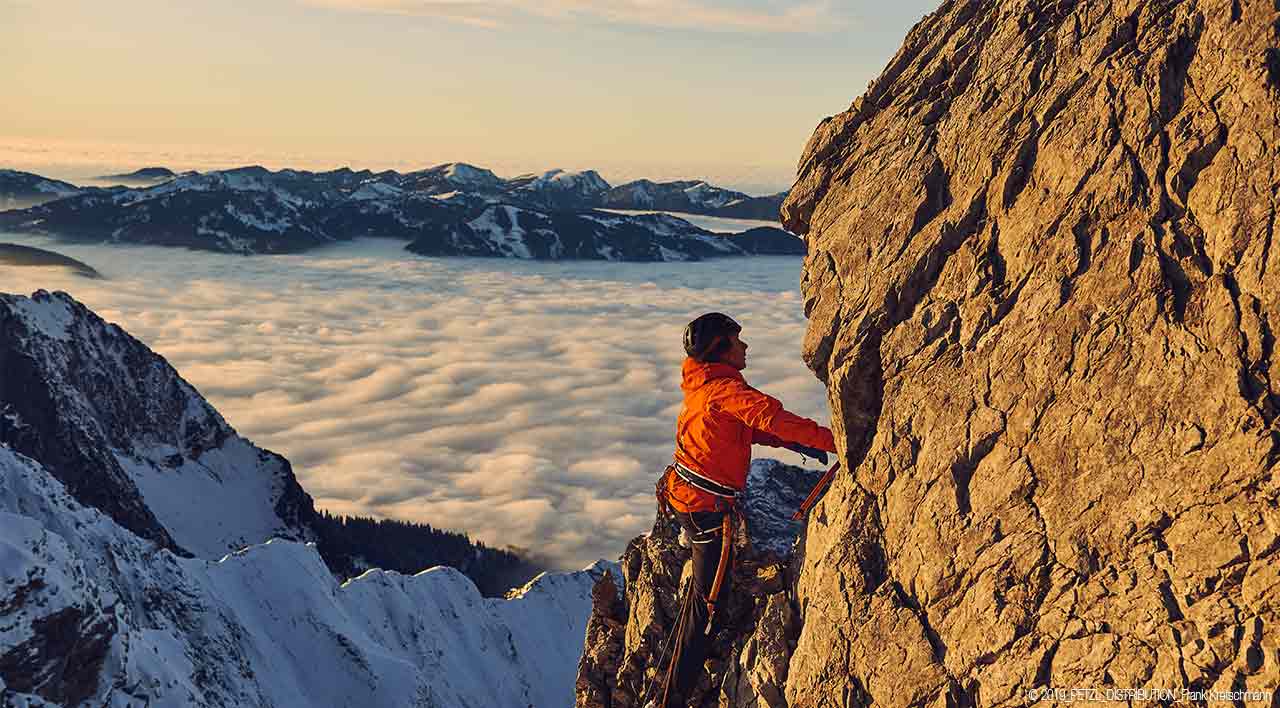 Fabi Buhl on Nebelhorn
 
For via ferrata, canyoning, and caving

No one is forgotten in our range of harnesses and for every activity, there is at least one harness that corresponds to the specific demands of the sport. Even better, for via ferrata there are complete kits that include not only the best harness for the activity, the CORAX, but also the choice between a SCORPIO VERTIGO or SCORPIO EASHOOK lanyard, as well as a BOREO helmet.
For canyoning, the CANYON CLUB and CANYON GUIDE are among the most comfortable, ergonomic, and durable harnesses designed to make your aquatic adventures as enjoyable as possible. New models, the AVEN and SUPERAVANTI, are a reminder that the roots of our brand are grounded in caving and call on the many decades of Petzl expertise in this unique field.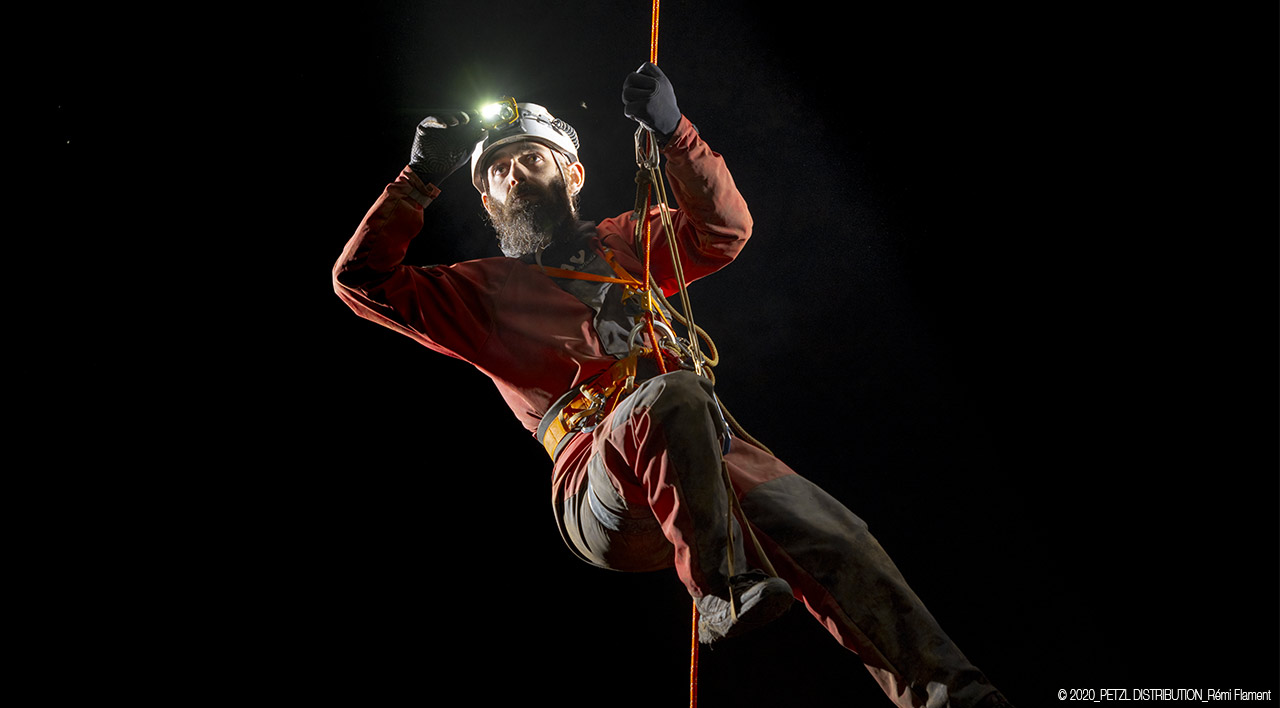 Caving in Aven des Avens in Causse Méjean, Lozère, France
To round out this overview, we can't forget the generation that will foster the future of our sports, children! From a young age, it's possible to let them discover and enjoy the vertical world by getting them in a harness that fits their height and weight with either the SIMBA, the OUISTITI, or the modifiable harness/torso set, the MACCHU + BODY.
To learn more about all of our harnesses or to find out in even more depth which is THE harness for you, check out our guide.
---
Go Further
Share our passion for climbing, follow us on Instragram!

 @Petzl_official