Rigger Italia: rope access pros take on a bank
Hanging midair tens of stories off the ground and working in hard-to-access places represent a typical day at the office for rope access experts. This demanding profession requires more than simply knowing how to rig and move around on a rope access system. Once in the air, these work-at-height professionals have to clean, restore, paint, build, drill, weld, and assemble. Beyond simple physical exertion, the inherent risks, and even extreme temperatures, these work-at-height experts are passionate about their chosen career. To learn more about this profession, we ventured into the field to meet with Davide Spelta, Technical and Sales Director for Rigger Italia. His company handles façade and building exterior maintenance for the tallest building in Italy, UniCredit Tower in Milan.
April 21 2017
Rope access and confined space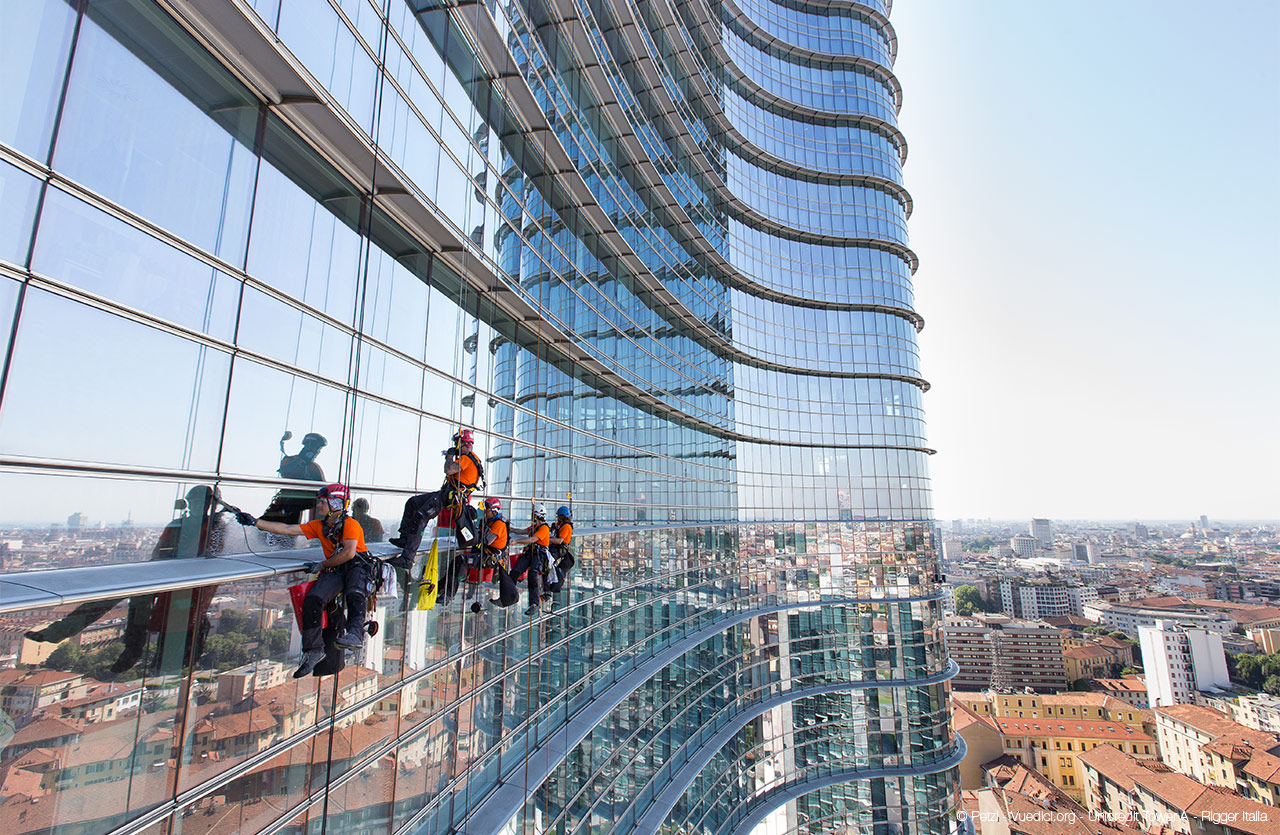 231 meters high, 70,000 square meters of windows to clean
UniCredit Tower consists of three eco-designed towers made of glass and steel. The tallest of the towers is 231 meters high. The Italian bank UniCredit owns the entire complex.
The building was designed to reduce energy use by 30% through a combination of energy-efficient windows, a rainwater collection system, and LED lighting. From this commitment to sustainability, the building received the Leadership in Energy and Environmental Design (LEED) Gold certification.
However, for rope access professionals, the building represents a vast 70,000 square meters of windows to clean, inspect, and maintain…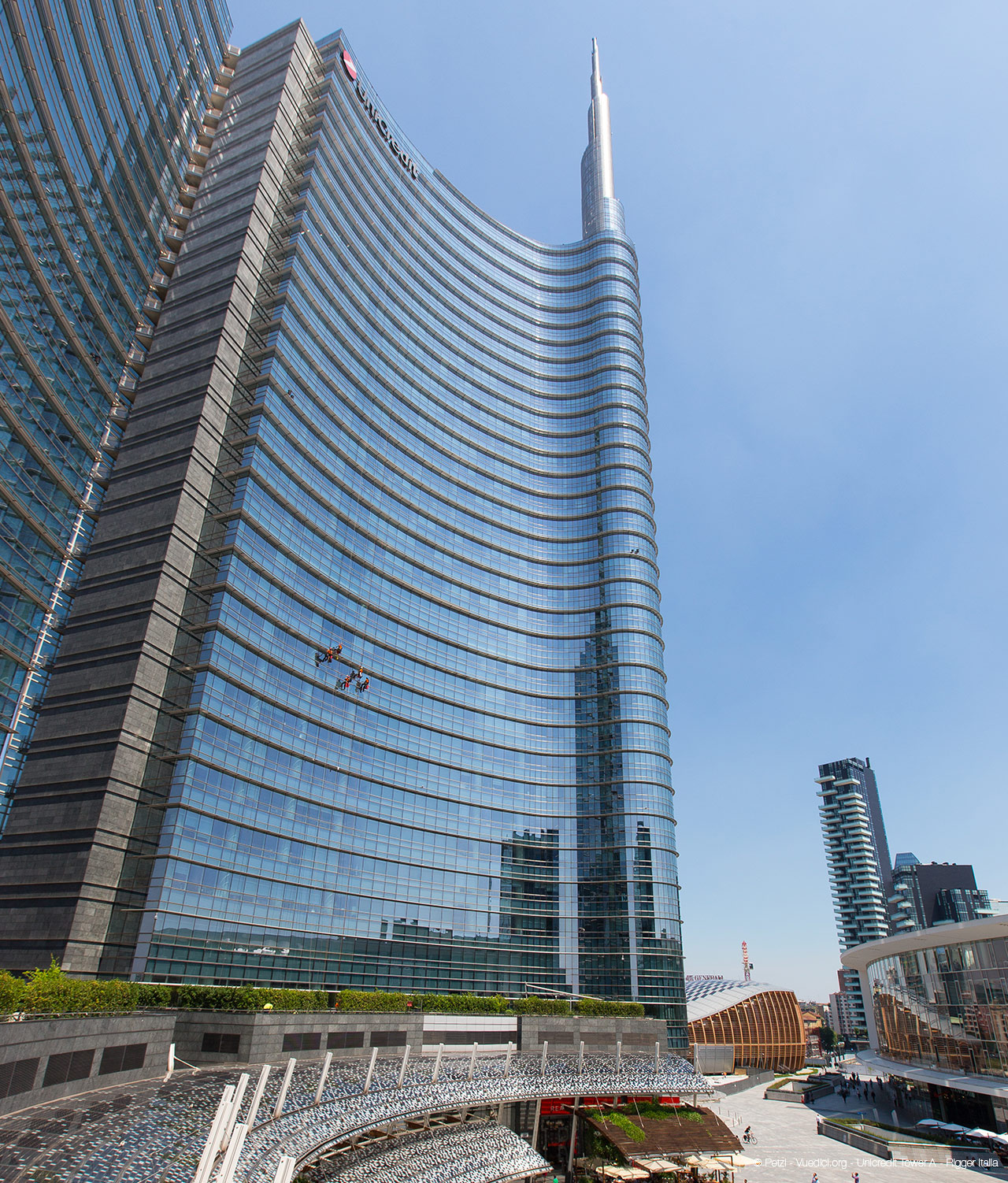 Rigger Italia, stringent quality standards
Located in Buccinasco, a city near Milan, Rigger Italia offers exclusively rope access services. The company specializes in maintaining and cleaning façades for high rises. Rigger Italia also does painting work, chimney and lifeline installations, and designs and manufactures anchoring systems. To differentiate its expertise from competitors, the company focuses on guaranteeing a high level of quality and safety for all projects.
During the construction of UniCredit Tower, Rigger Italia oversaw façade work in partnership with another Italian company, Permasteelisa.
Impressed by Rigger Italia's stringent quality standards, UniCredit has entrusted the company with the building's three-year façade maintenance requirements: window cleaning, verifying the integrity of all window seals, and tightening all relevant bolts.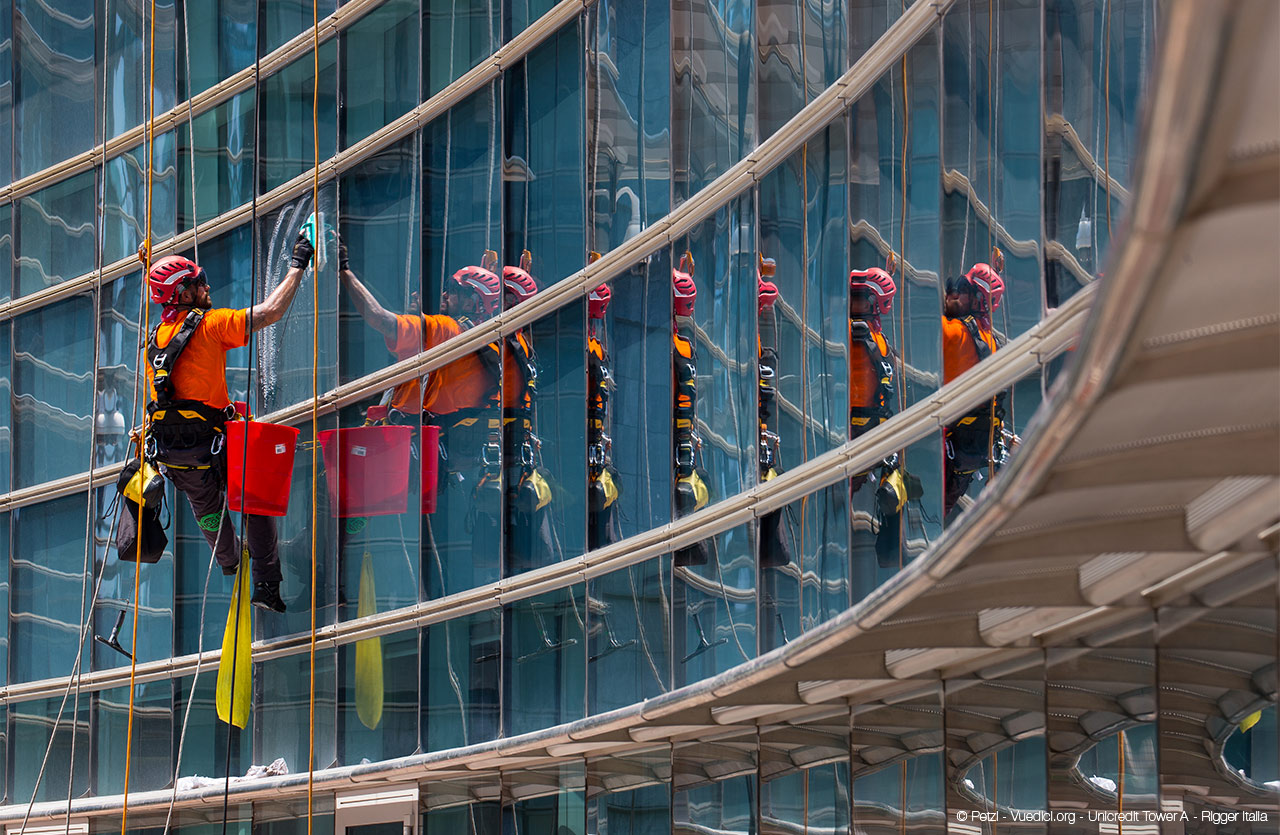 Working for a bank: truly difficult access
One of the site's challenges is roof access. Maintenance workers must enter the building through the bank. This requires several security checks and passing through secure doors. Once on the roof, they set up the anchors and ropes.  All in all, Rigger Italia needs four kilometers of rope for the three towers. Once the equipment is rigged, the company's rope access professionals descend in small groups along the façades to clean and inspect the windows. One additional yet important detail: to stay as close to the façade as possible, they use suction cups that they move when needed.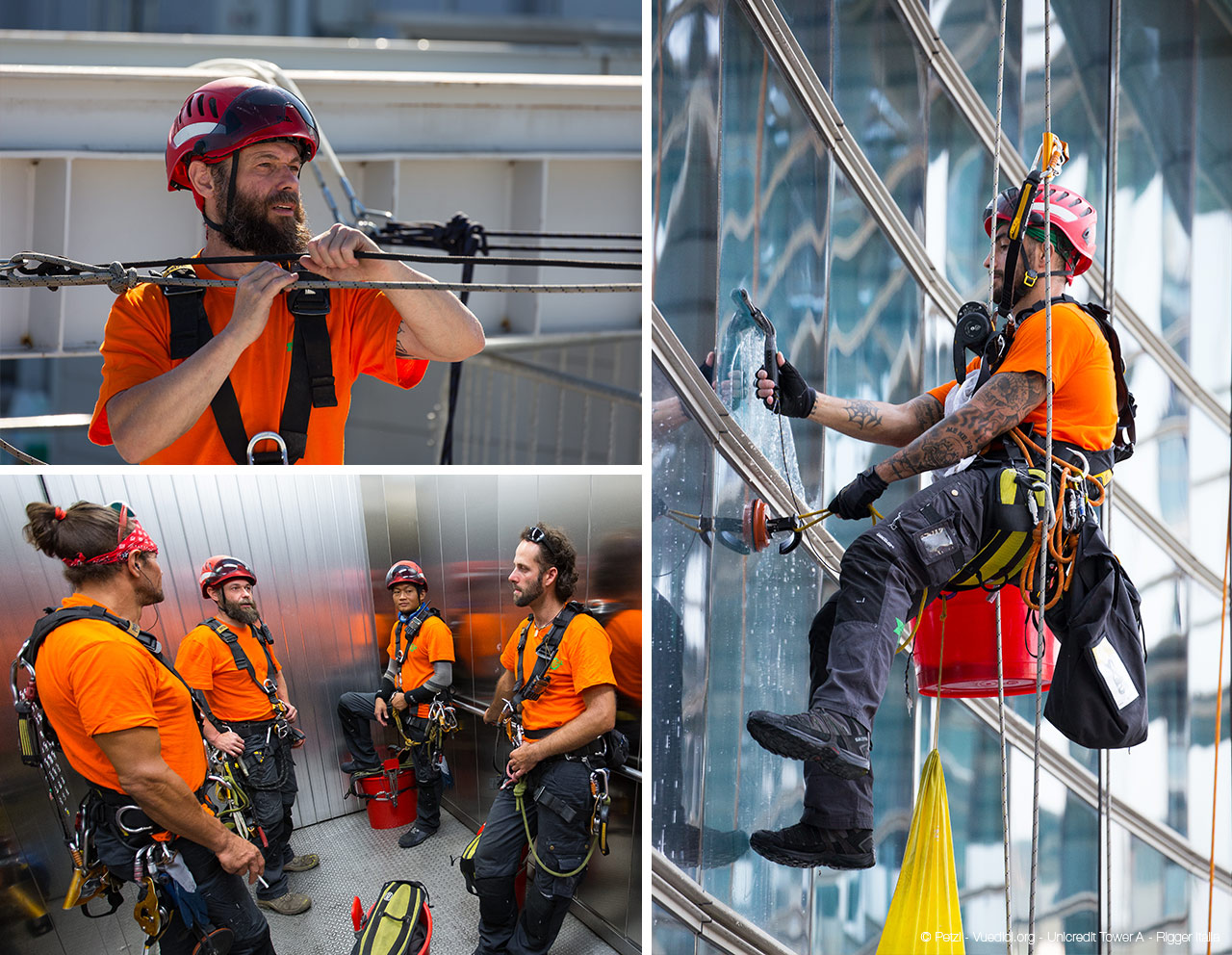 "When we start cleaning the first window, 50% of the work is already complete."
For Rigger Italia, preparing the worksite represents 50% of the job. Before setting foot on site, the company pays careful attention to planning and safety. Each intervention is thoroughly reviewed and planned, with façade and safety experts each providing their input. The company leaves nothing to chance, and studies all possible situations and outcomes to limit the unexpected to a minimum.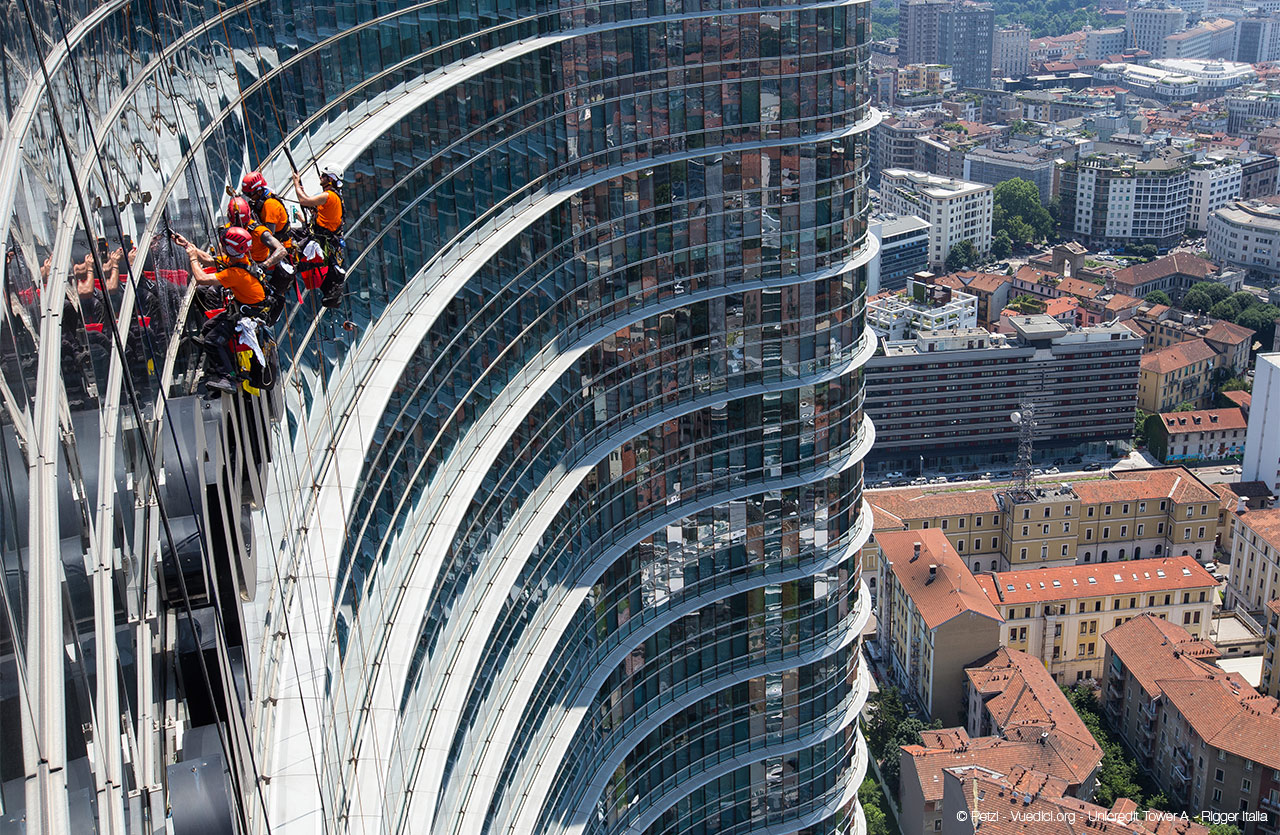 Flawless organization: a key factor for success
Depending on need, façade maintenance operations on UniCredit Tower may require as many as a dozen rope access professionals. A well-organized team is therefore an imperative. Rigger Italia ensures that teams working on a given project are similar in experience and skills. This requires knowing each and every employee well: their skill level, personality, preferences, etc. For example, for UniCredit Tower, the company organizes each team based on workstation height, placing those rope access professionals most comfortable with heights on the tallest tower. Those who prefer working on shorter structures are divided between the two other towers.
So there you have it, no secret recipe for success exists when working 231 meters off the ground. Organization, worksite preparation, team cohesiveness, and risk assessment are all key factors. Such is the daily routine for Rigger Italia's rope access professionals.
A special thanks to Davide Spelta for speaking with us.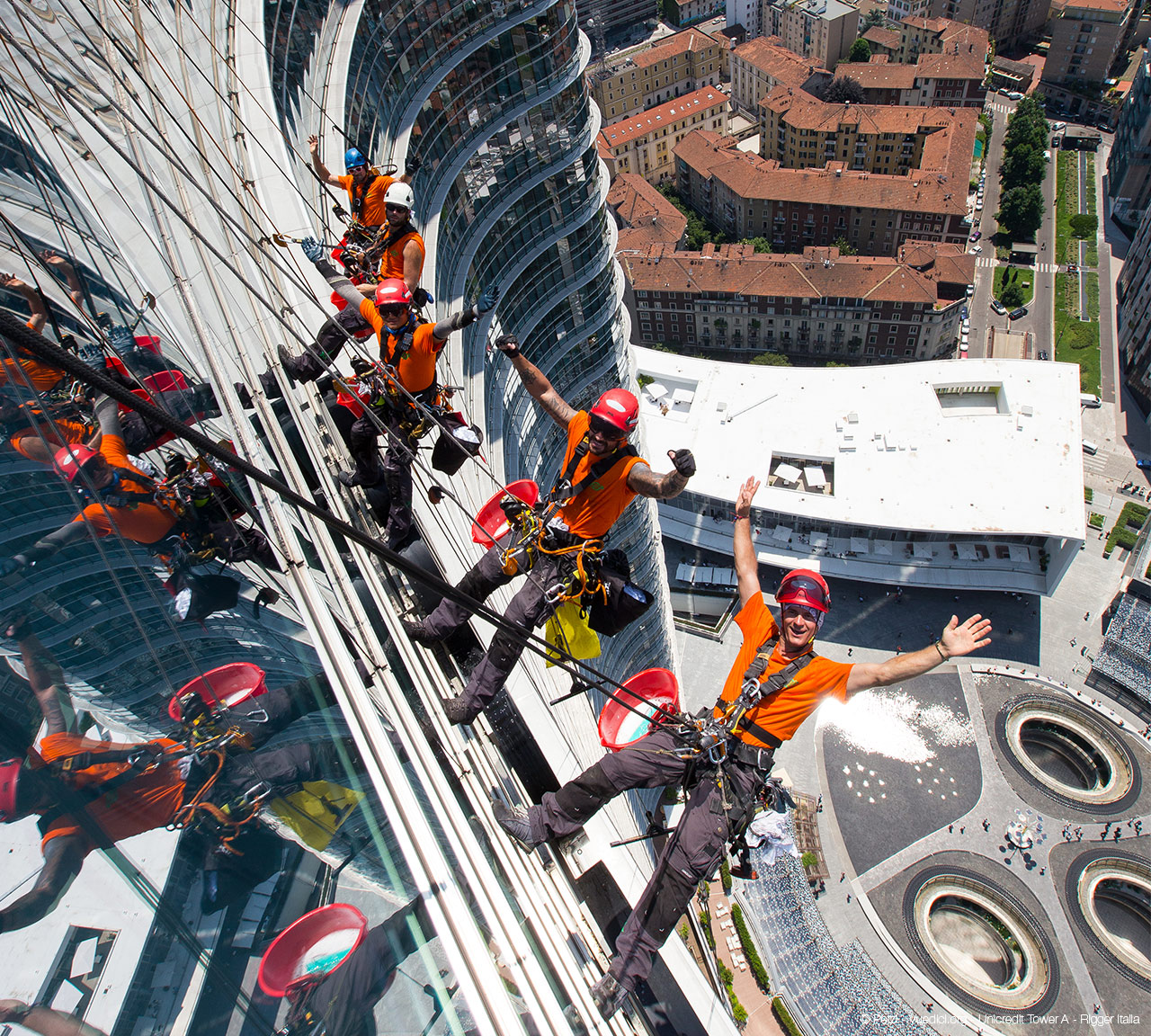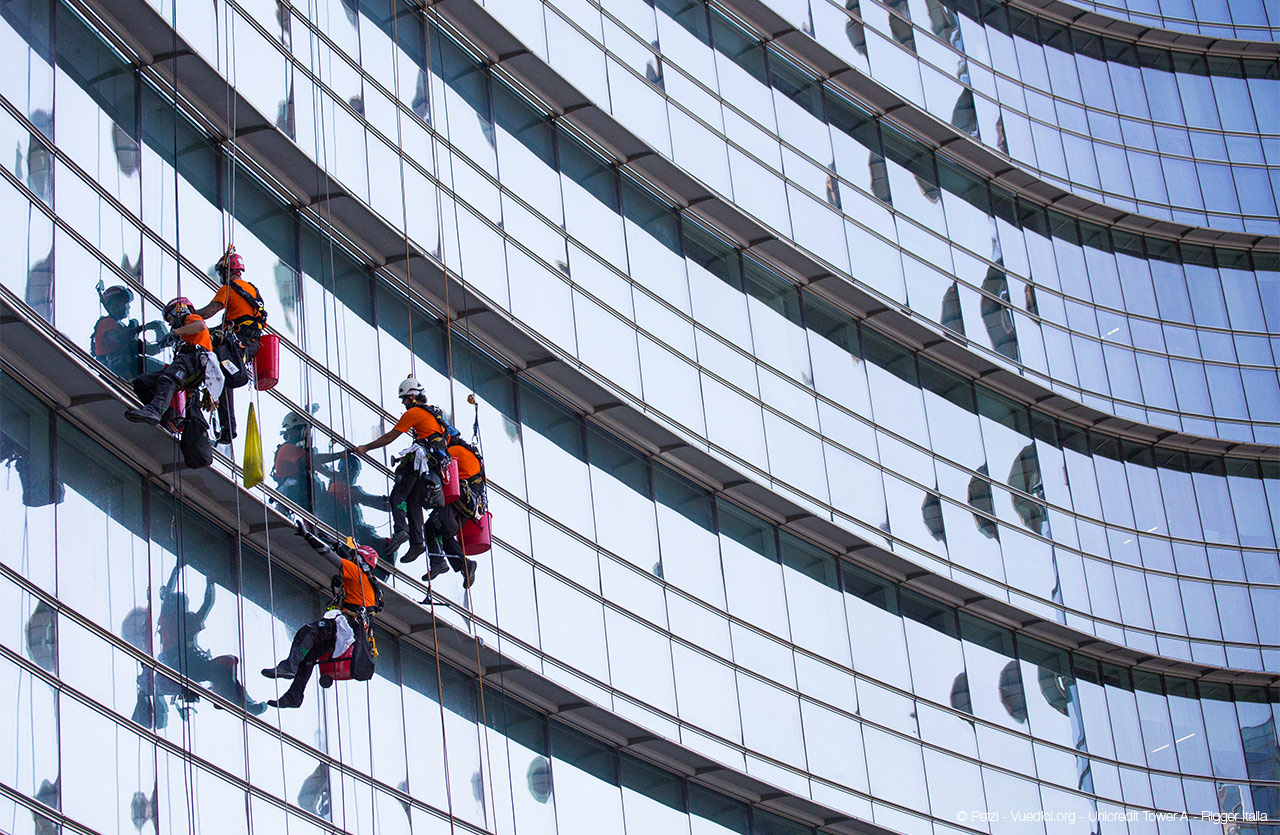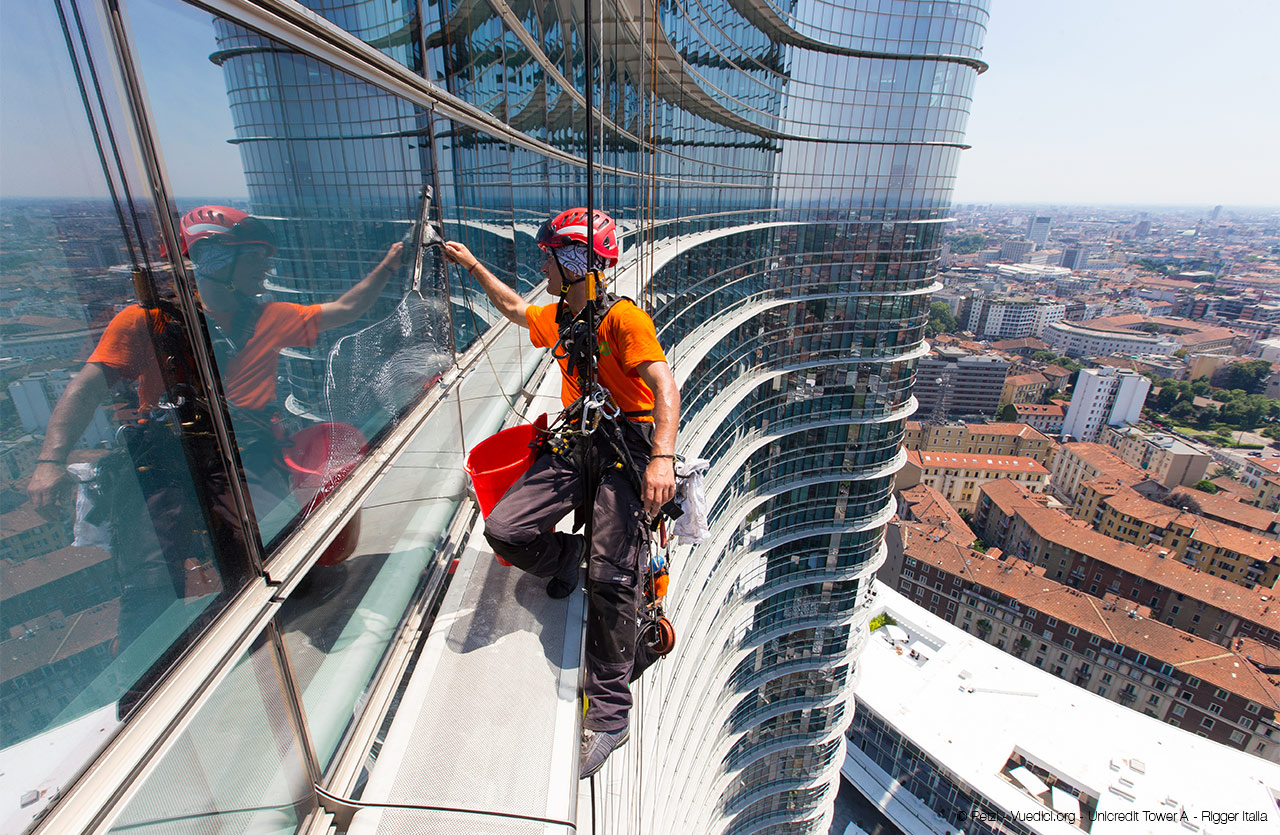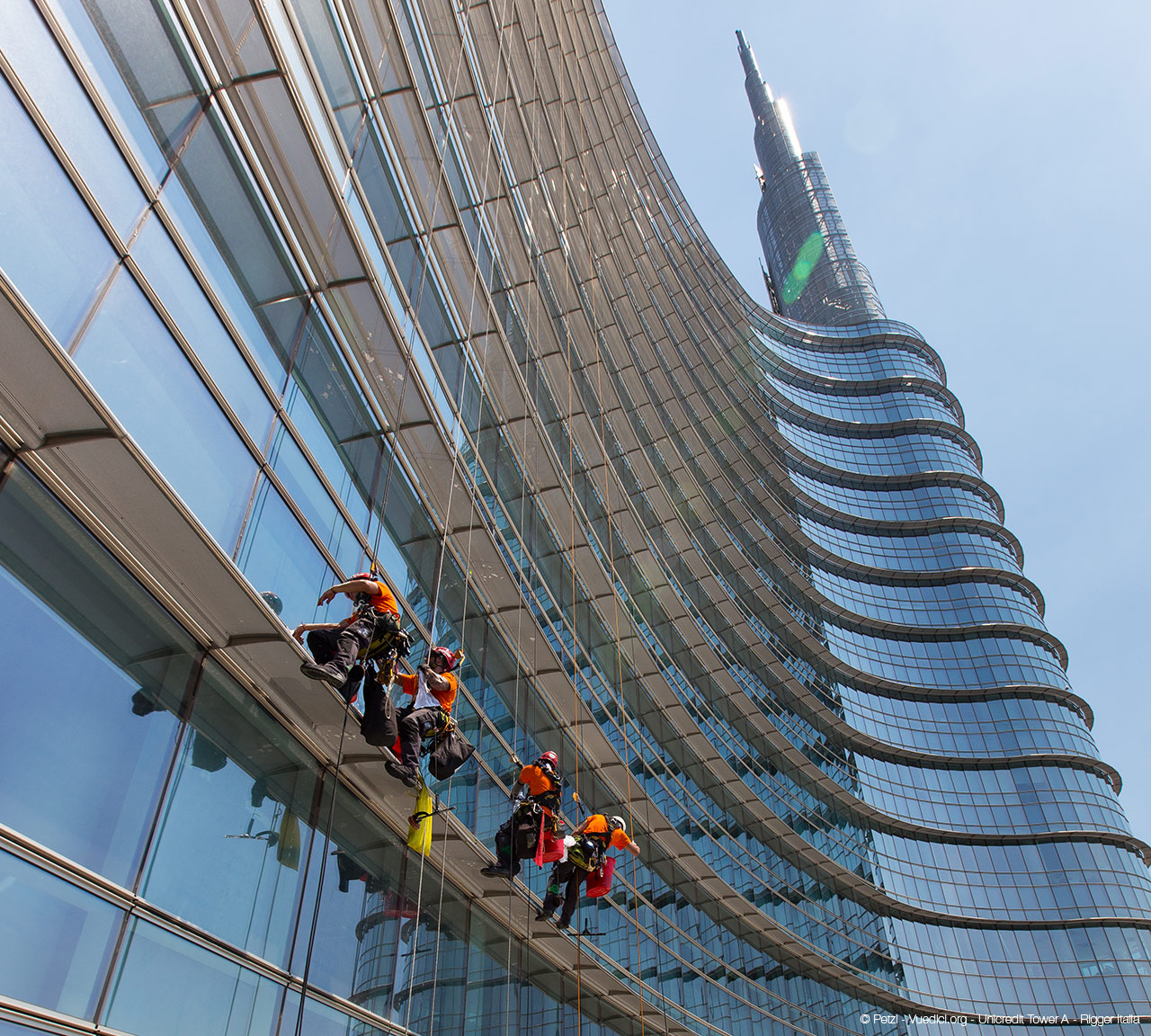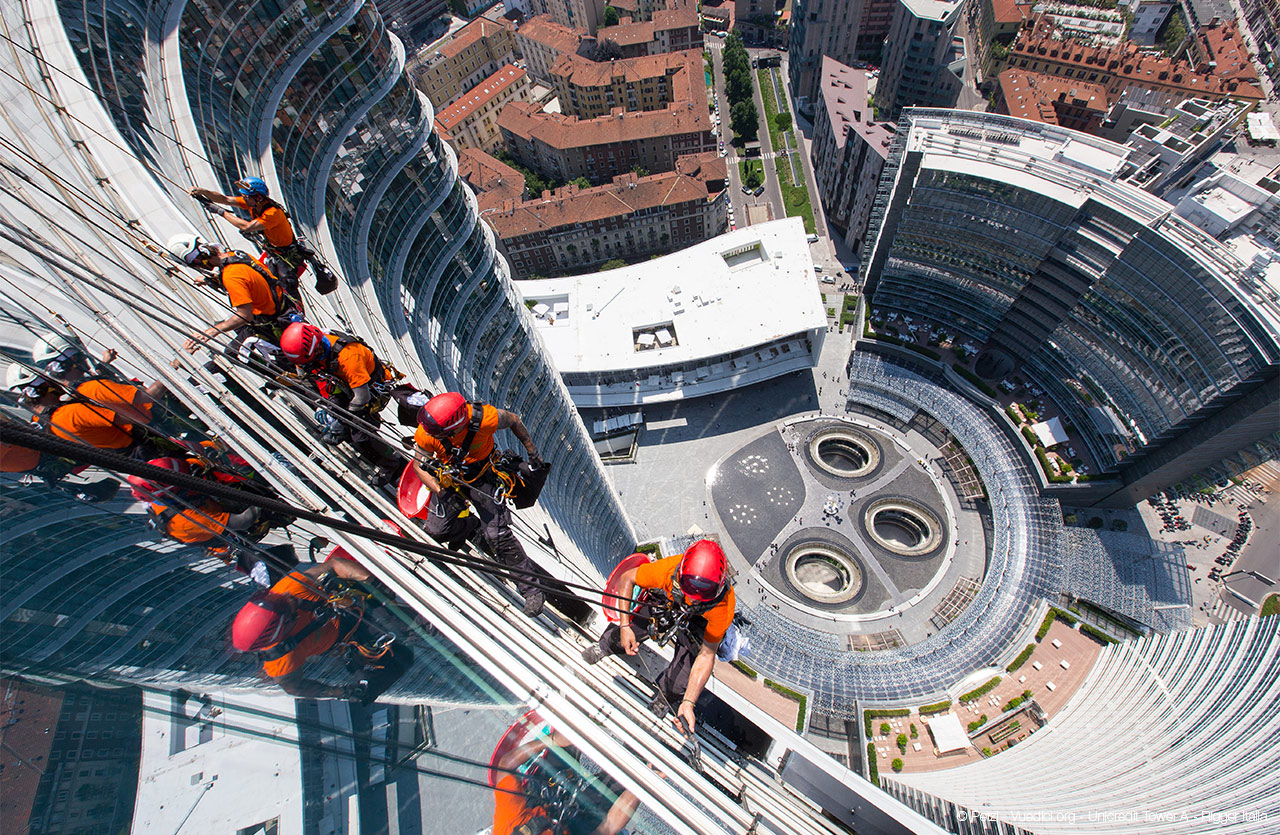 Included in this article