Punching Out a New FKT
Luke Nelson and Jared Campbell set out to attempt a new FKT on the Teton Centerpunch. The previous FKT for this 70-mile mountain traverse, consisting of 16 peaks, was around 37.5 hours. When Luke and Jared finished, they added three more peaks to the line—making it 63 miles—and did it in just under 32 hours. Luke shares his account of the experience: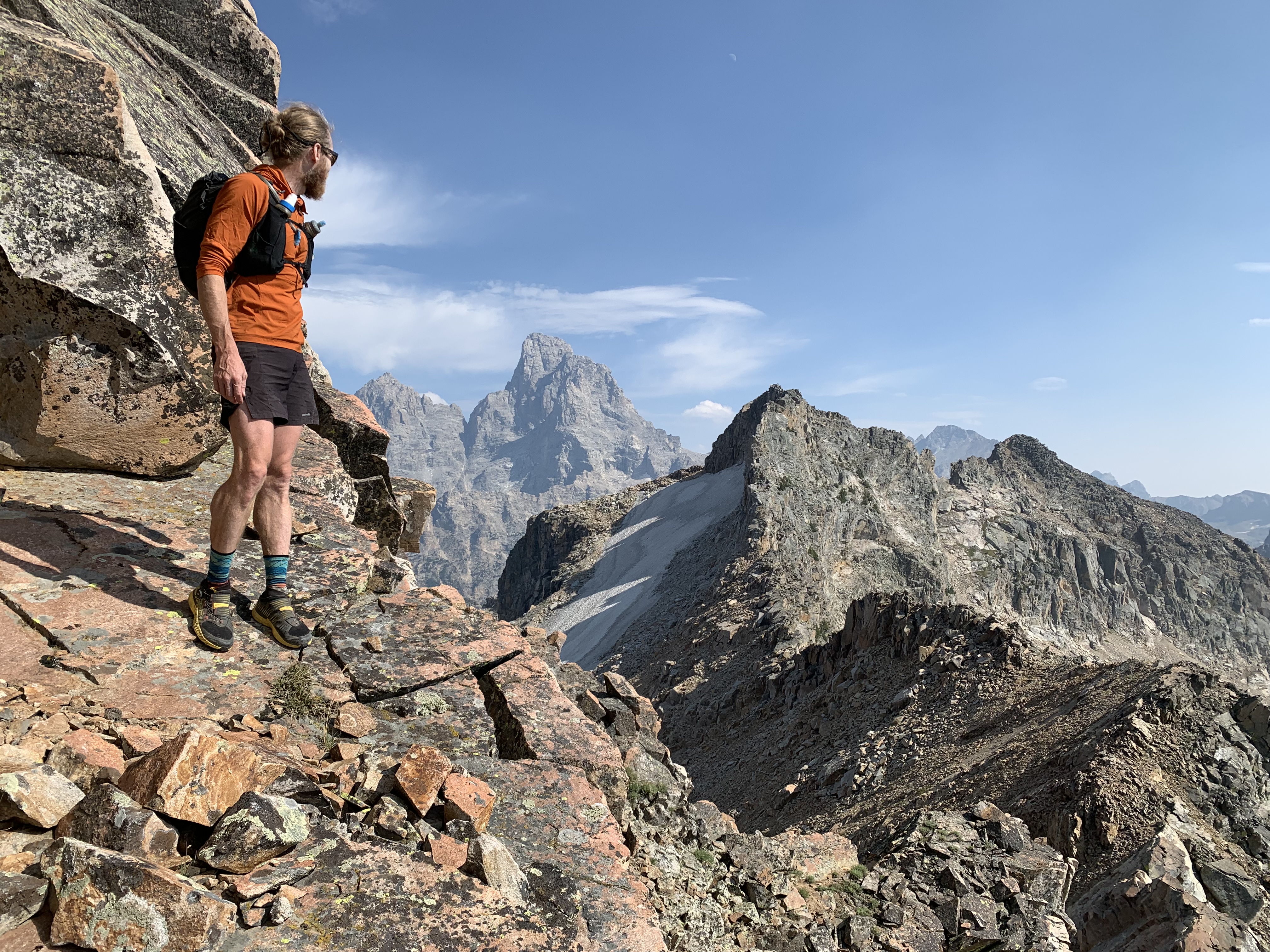 The Teton Centerpunch, an absolutely magnificent line that follows the hydrologic divide through the heart of the Tetons, is the vision of Kelly Halpin and Fred Most. On August 13, 2021, Jared Campbell and I set out to experience the route. A 10:30 pm start had us running through grizzly habitat in the dark, and arriving at the beginning of the technical section at sunrise.
Our bodies and minds were challenged as we negotiated very technical ridgelines for miles and our souls were nourished by the challenge. While we did our best to follow the intended route of its creators, at times we were able to slightly deviate from the route they took during their two prior journeys.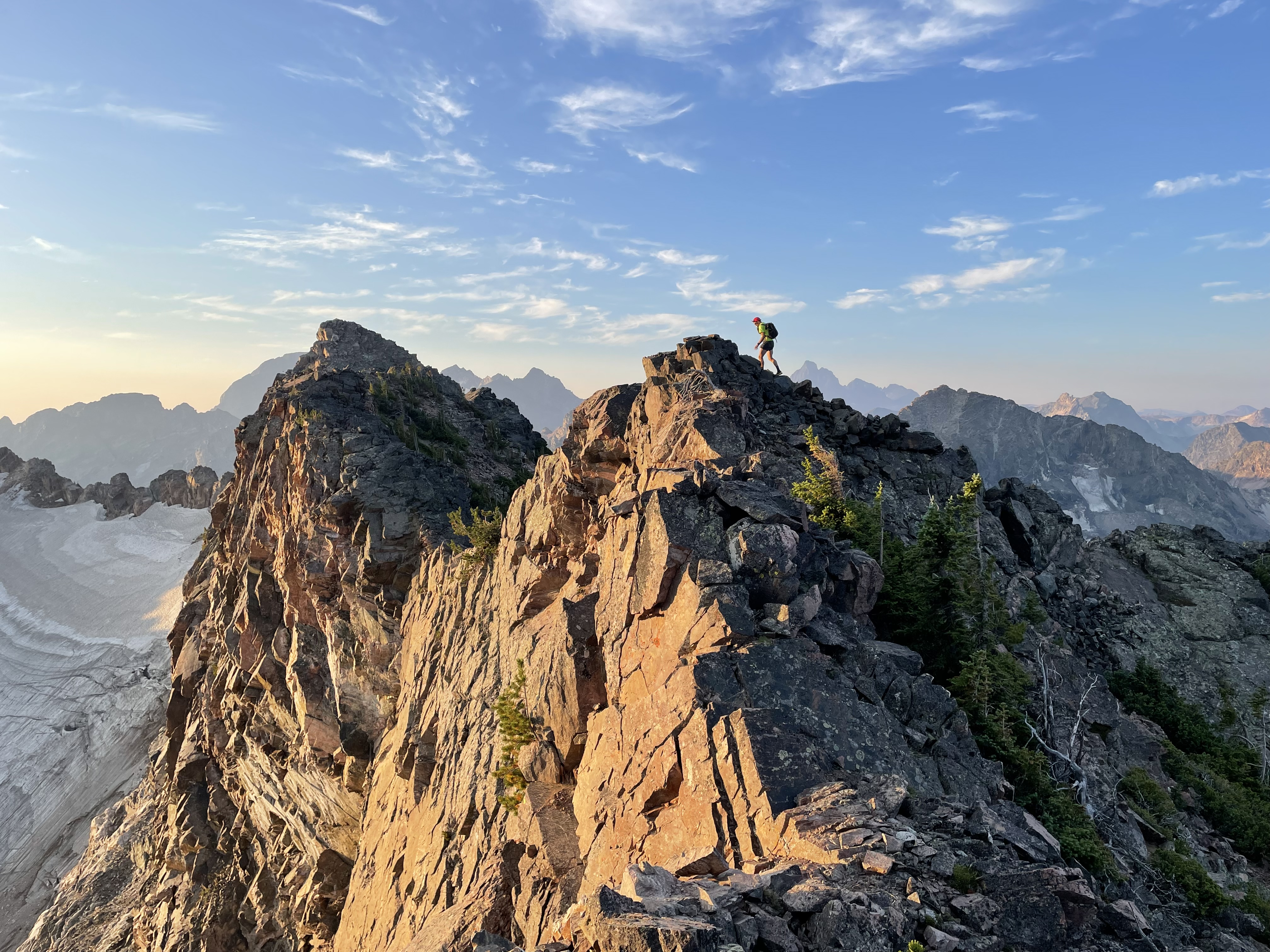 Fortunately, during those deviations, we were able to unlock sections of the route, staying true to the hydrologic divide and adding a few additional summits to the line. These changes were in line with what Kelly and Fred dreamt of for the route and our pursuit of achieving the purest form of their intent.
Darkness settled as we regained trail for the final 20 miles and we battled sleep monsters from having been awake for over 36 hours and on the route more than 24 hours. At 6:27 am we were met by Kelly at the top of Teton Pass, the end of the route. Having one of the route's original creators greeting us at the end was a true joy. We were happy to have done the route safely, in good style, and knowing that what got was what we signed up for.