Rescuing a person hanging on an ABSORBICA lanyard
How to unhook a person after a fall?
Warnings
Carefully read the Instructions for Use used in this technical advice before consulting the advice itself. You must have already read and understood the information in the Instructions for Use to be able to understand this supplementary information.
Mastering these techniques requires specific training. Work with a professional to confirm your ability to perform these techniques safely and independently before attempting them unsupervised.
We provide examples of techniques related to your activity. There may be others that we do not describe here.
When someone has fallen on an ABSORBICA lanyard, even if she is unhurt, she is hanging with little means of self-rescue, especially if the structure cannot be used for support.
To rescue the person, a coworker must set up a load transfer and evacuation system, for example based on the JAG SYSTEM. Once this system is attached to a suitable anchor, the difficulty is in accessing the victim.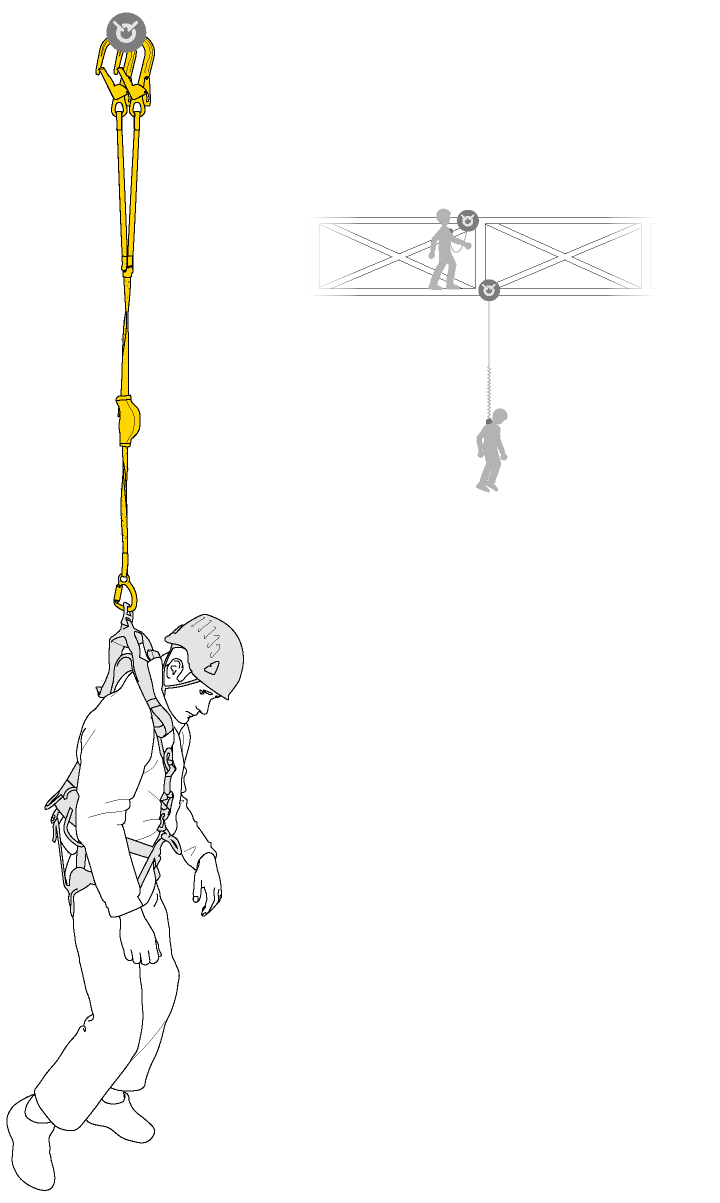 If direct connection to the victim's harness is possible
The ideal situation is to be able to attach the evacuation system directly to the victim's harness. The manual operations are easier, and setup is cleaner with less equipment. Direct connection to the harness also allows the victim to be raised more efficiently if an obstacle must be passed during evacuation.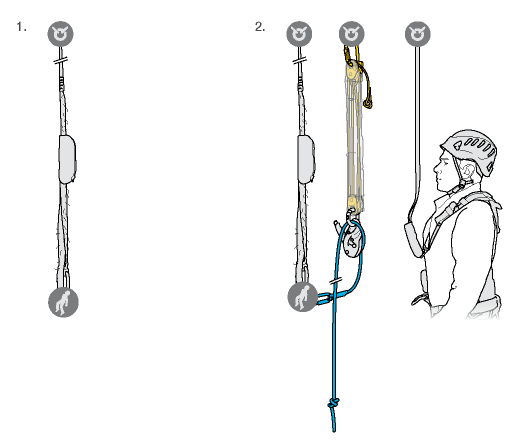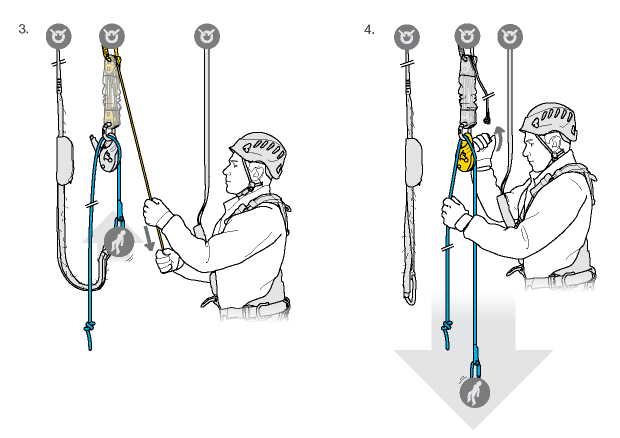 If accessing the victim's harness is difficult
Several attachment points may be reachable from the structure:
- The eye of the MGO on the victim's lanyard.
- An intermediate tie-back loop on the ABSORBICA TIE-BACK lanyard.
- A rope clamp suitable for a rope lanyard or for a webbing lanyard.