ABSORBICA Y lanyards and fall arrest lanyard connector holders on the harness.
With a two-arm (Y) lanyard, connecting one arm to the harness is dangerous, except to specific locations on certain harnesses.
Warnings
Read the technical notice before viewing the following techniques.
It is important to fully understand the information provided in the technical notice before using this complementary information
Mastering these techniques requires training.
Consult a professional before attempting to perform these techniques on your own.
1. Risk of preventing energy absorber deployment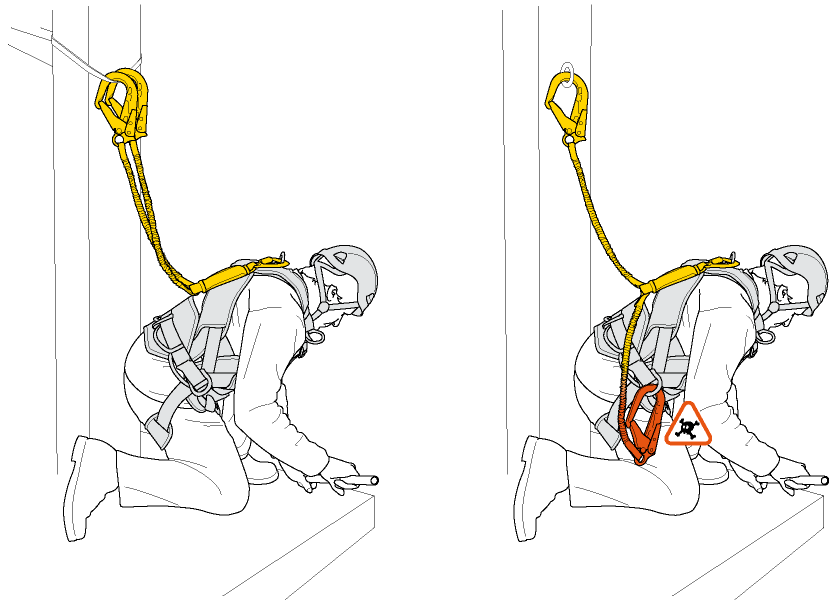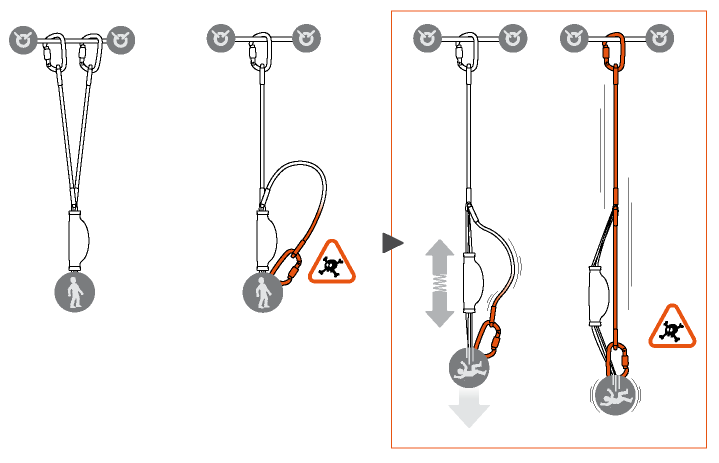 To cushion a fall, the energy absorber must be able to freely deploy. If a lanyard arm is attached to a strong point on the harness, deployment is prevented, with a risk of elevated impact force.
2. Solution provided on certain harnesses
Located on the harness shoulder strap, the fall arrest lanyard connector holder is an equipment loop with a system that releases any load greater than a few kilograms.
In a fall with a lanyard arm attached to a fall arrest lanyard connector holder, the lanyard arm will be released and the energy absorber can deploy normally.