Morning runs through the cactus
Leann lives near Phoenix, in the middle of the Arizona desert. During the summer months, temperatures can rise midday to an earth scorching 40°C (104°F), so the cooler nights prove more conducive for her to enjoy her favorite sport, running. With her headlamp in place, Leann likes to venture into the rugged cactus-covered terrain well before the early morning light.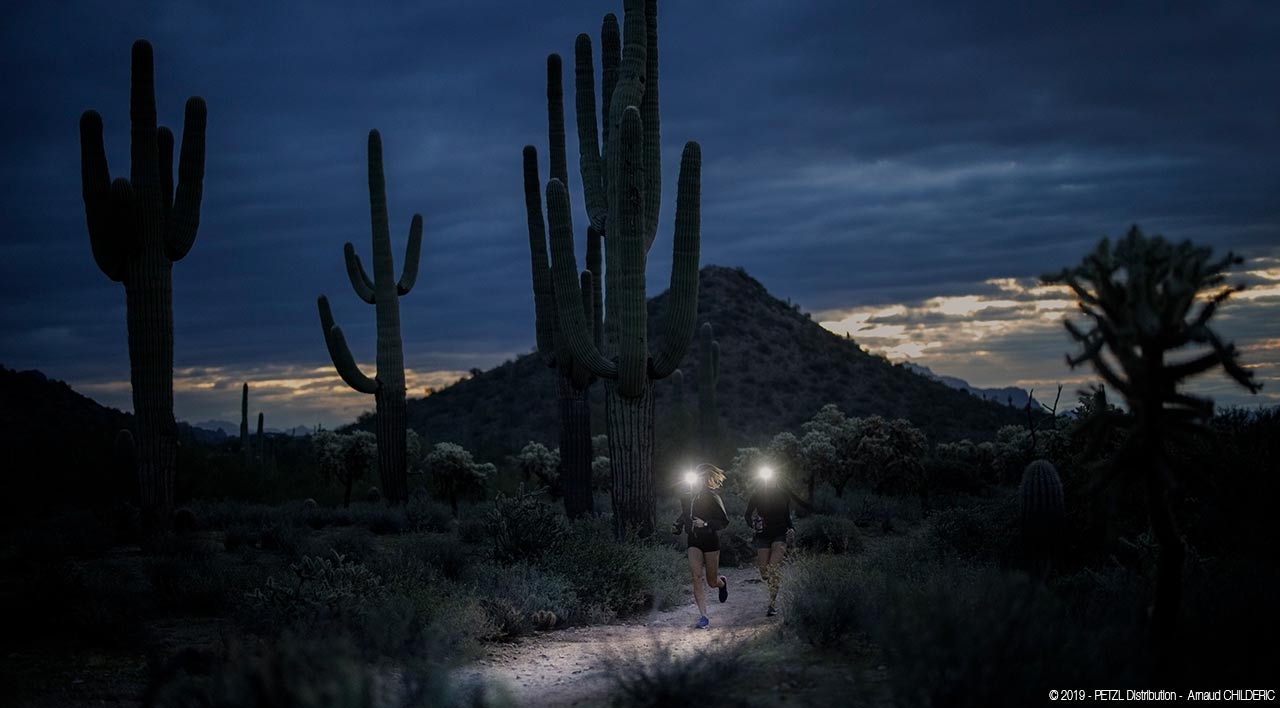 Running with her twin sister
Leann's alarm clock goes off at 04:45 in the morning, signaling the start of another busy day. At 05:30, she meets up with her sister in the local mountains for an hour run on trails that wind through the cactus. Today's run: 12km and 100 meters of vertical gain in the dark. Around 06:30, as the sun starts to rise above the horizon, the twins finish their run. Time to head home, eat breakfast, drop the kids off at school, and start a full day at the office.

Daily running routine
Leann loves running in the morning. After an hour of exercise, she feels invigorated for the entire day. Although she manages a pretty busy schedule as a mom with two kids, this well-organized athlete finds the time to combine family life, work, and her passion for running. In the summer, temperatures during the day often rise to over 40°C (104°F), so she takes advantage of the cooler nighttime air to exercise. Leann starts the day early with a training run. She and her twin sister, Debbie, meet three times per week to run before the scorching desert sun begins to rise. "I run 3 to 4 times per week and from 10km to 20km per outing. Each run lasts anywhere from one to three hours. In the summer, it gets so hot in Arizona that I sometimes wake up at 03:00 in the morning to go running." 

Her running gear
When it comes to running, light is usually always right. Leann runs with lightweight shoes, a handheld water bottle, a smartwatch, and a SWIFT RL headlamp. "I never leave home without my Petzl headlamp! It lights up the trails so that I can see where to run and keeps me from tripping and hurting myself. When I road run, my headlamp adds an extra element of safety by making me easily visible to drivers. On those outings when I feel like exploring new trails with a map in hand, my lamp's REACTIVE LIGHTING® technology automatically adjusts brightness for easy reading. Once back at home, I check the charge and plug my headlamp in if needed to make sure that I have enough battery power for my next run."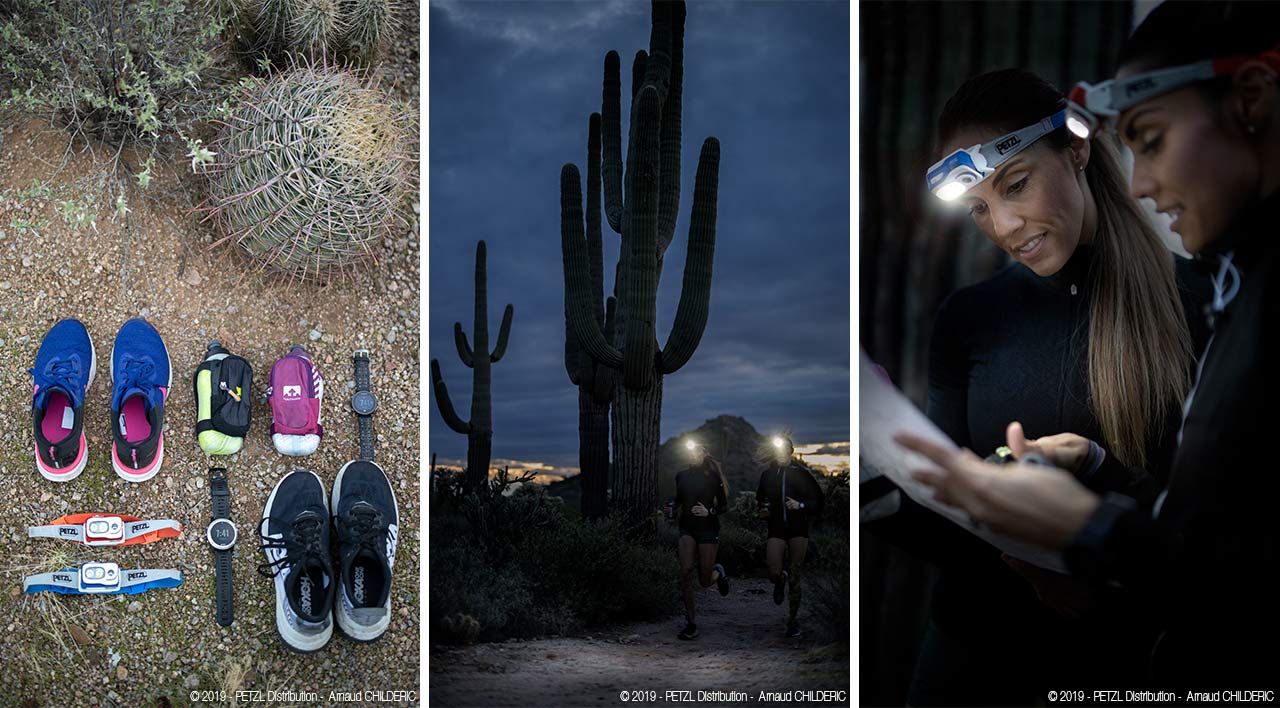 The Boston Marathon
Leann ran her first marathon in 2001. She took a break and then started racing again 10 years ago when she was 34. She has run a total of 22 marathons. "Since I started running, my ultimate goal has always been to run in the Holy Grail of marathons, the Boston Marathon. As a runner, it was a dream come true to participate in this legendary, world-renowned race. I have qualified fourteen times and been lucky enough to run it four times in a row. I have been selected again this year and hope to beat my personal record."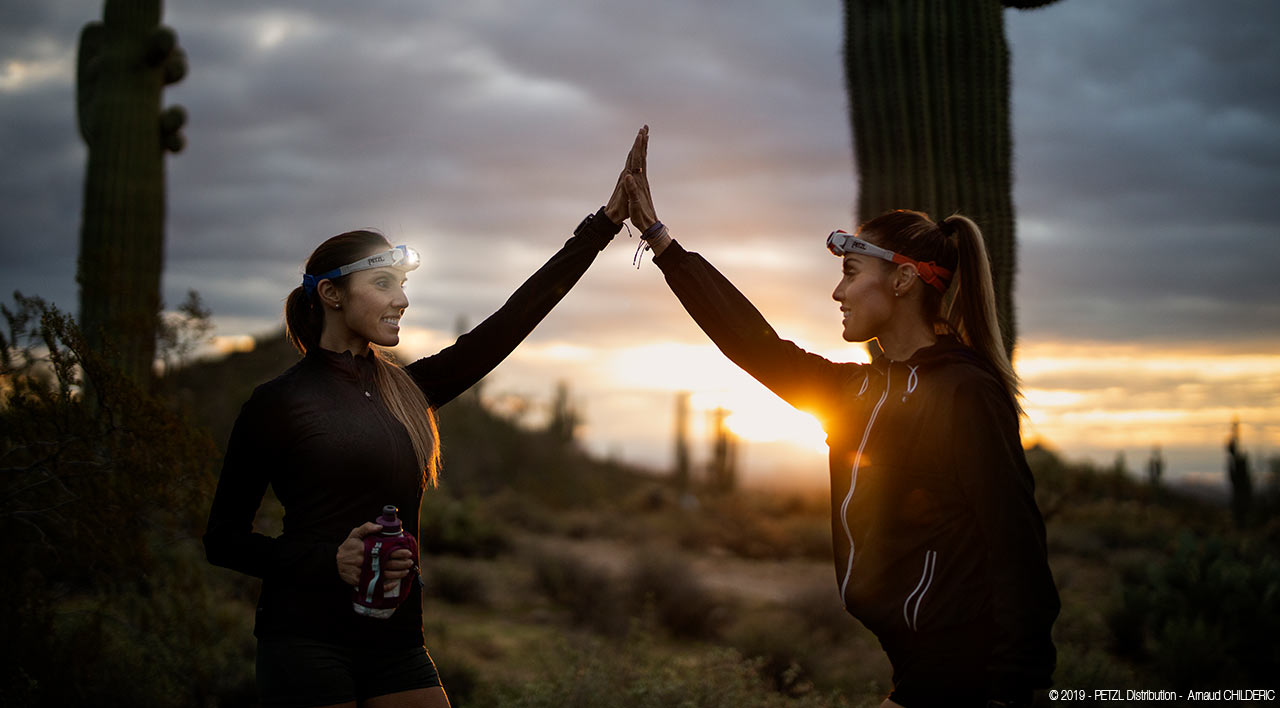 Story by Leann
Photos: Arnaud CHILDERIC - Studio Kalice - www.kalice.fr
Text by Anna CHILDERIC