STRING, installation and precautions
Warnings
Read the technical notice before viewing the following techniques.
It is important to fully understand the information provided in the technical notice before using this complementary information
Mastering these techniques requires training.
Consult a professional before attempting to perform these techniques on your own.
Installation: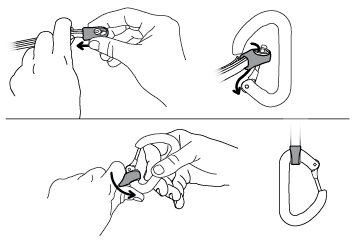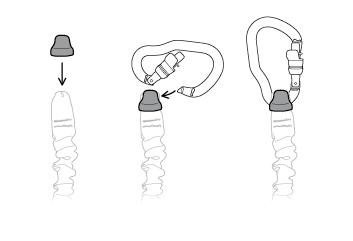 Function: holding carabiners in position
A carabiner is strongest when loaded on its major axis, with the gate closed.
Loading a carabiner in any other way is dangerous.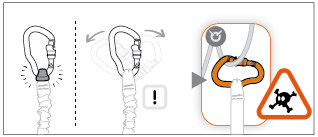 Precautions: