10 photos from Grimpday 2017
The must-attend event in the world of rope-assisted rescues, Grimpday is an international tournament held in the city of Namur, Belgium. For two days, rescue services from all over the world compete in a variety of events and challenges. On June 2-3, 2017, firefighters, search and rescue teams, and the army came together. Learn more about Grimpday through our selection of 10 photos!
Mirror effect
Medevac by a team from Geneva from the roof of the Adeps building - Jambes, Namur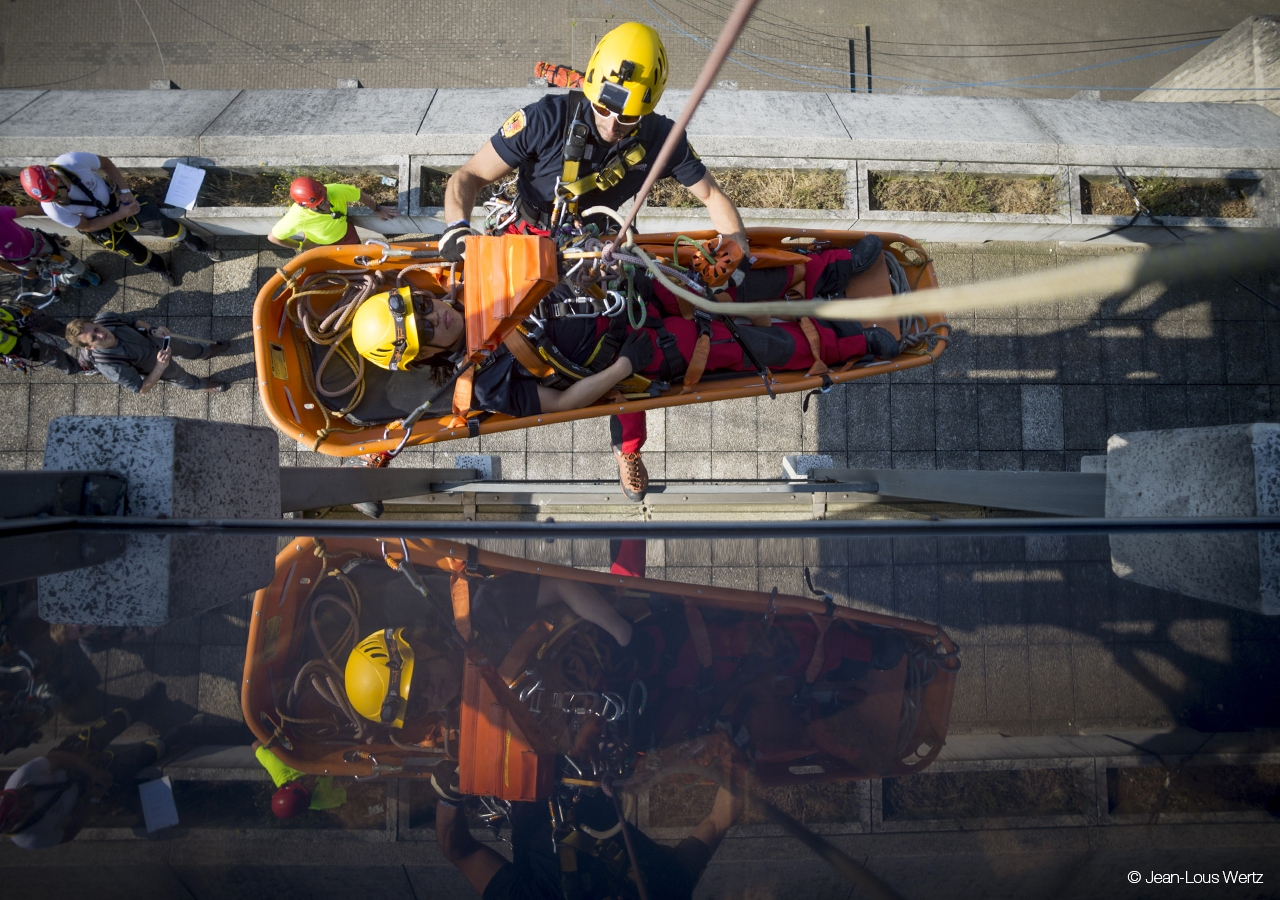 Confined spaces
The Spanish team Gravitat prepares to evacuate the victim from the track stadium's light towers – Jambes, Namur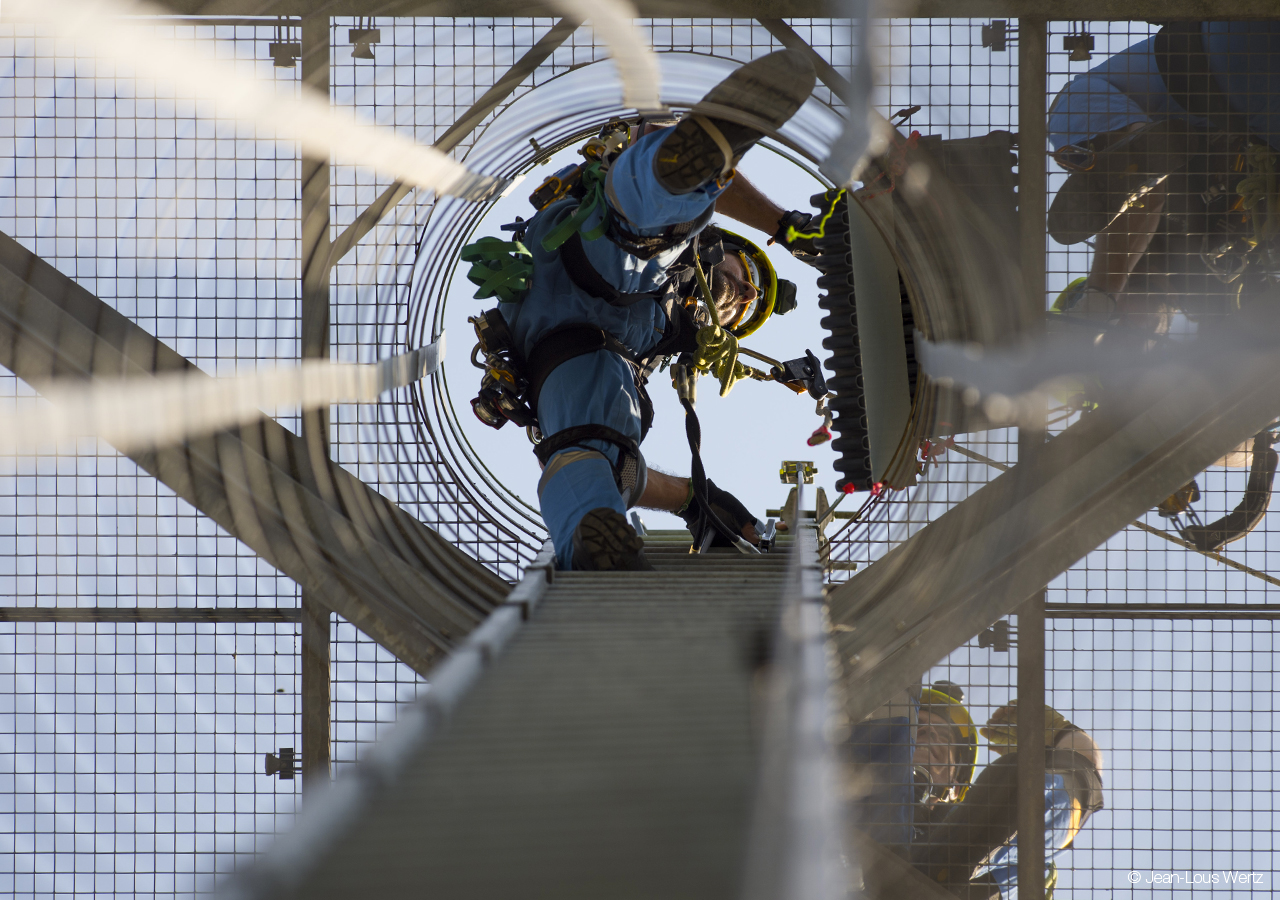 Obstacle jumping
GRIMP 197 France prepares a roof evacuation that requires passing over a parapet – Genie army base – Jambes, Namur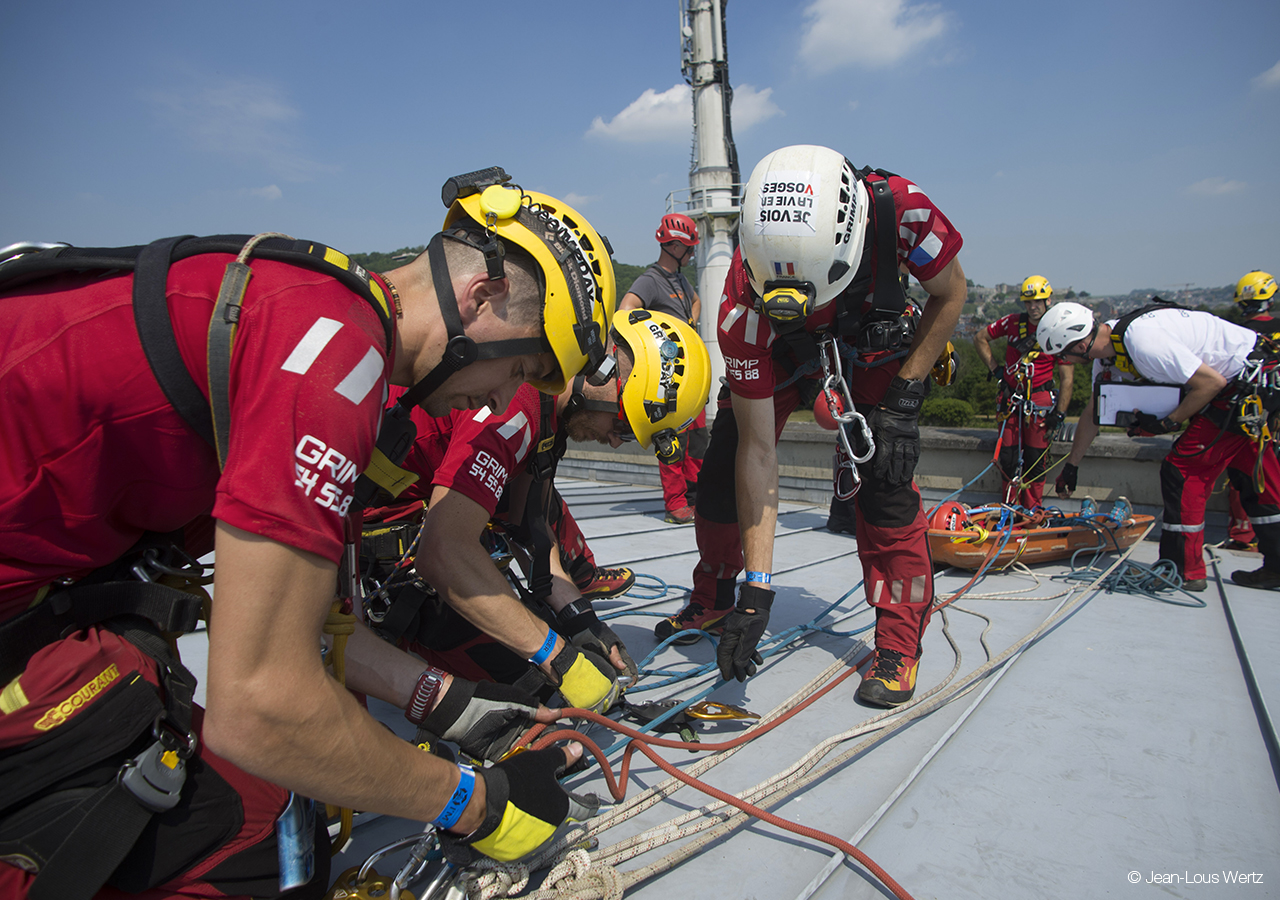 An inside look at Grimpday 
Grimp 197 France lowering the litter – Génie army base – Jambes, Namur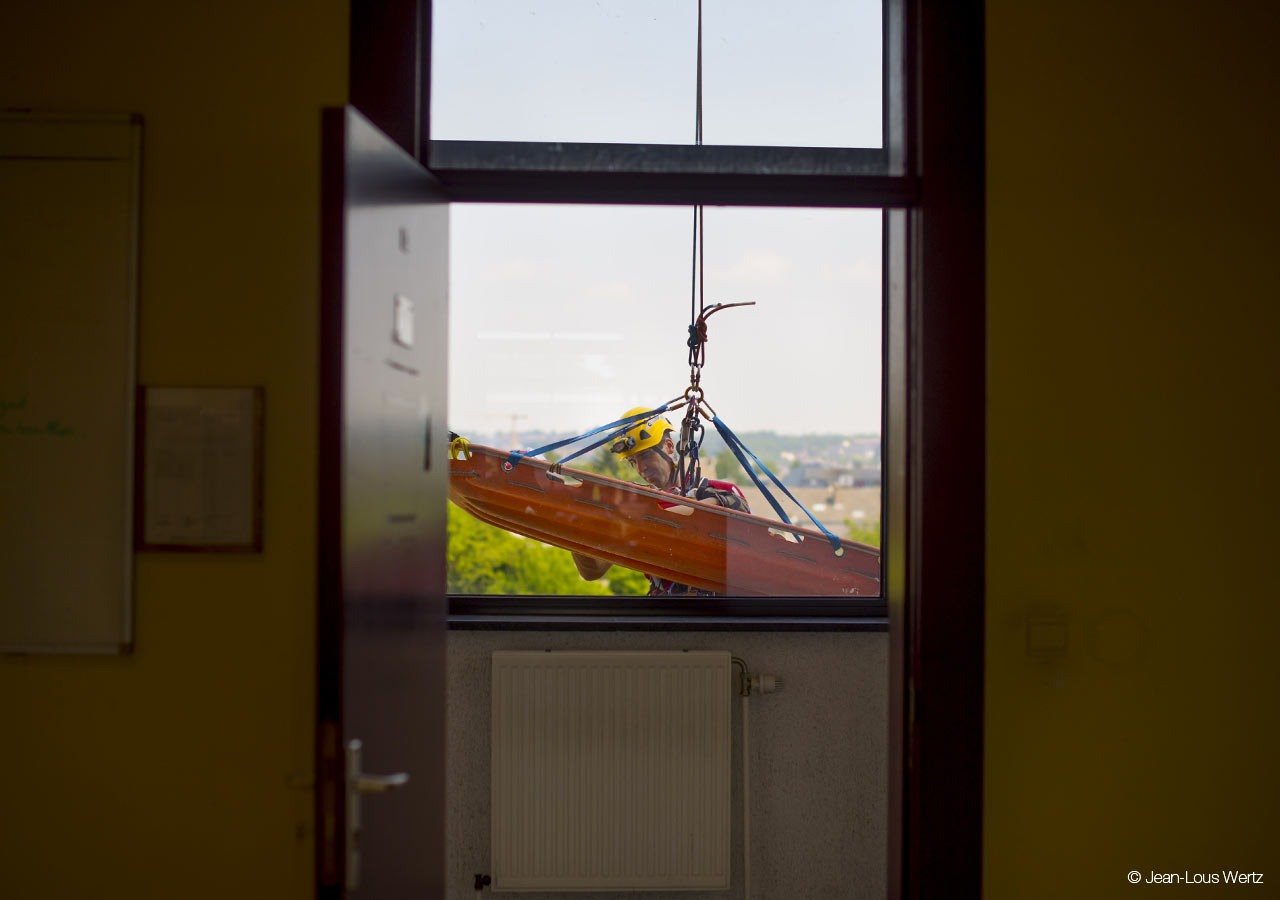 Rescue operations
Balcony evacuation by Grimp 197 France – Post Office Building – Jambes, Namur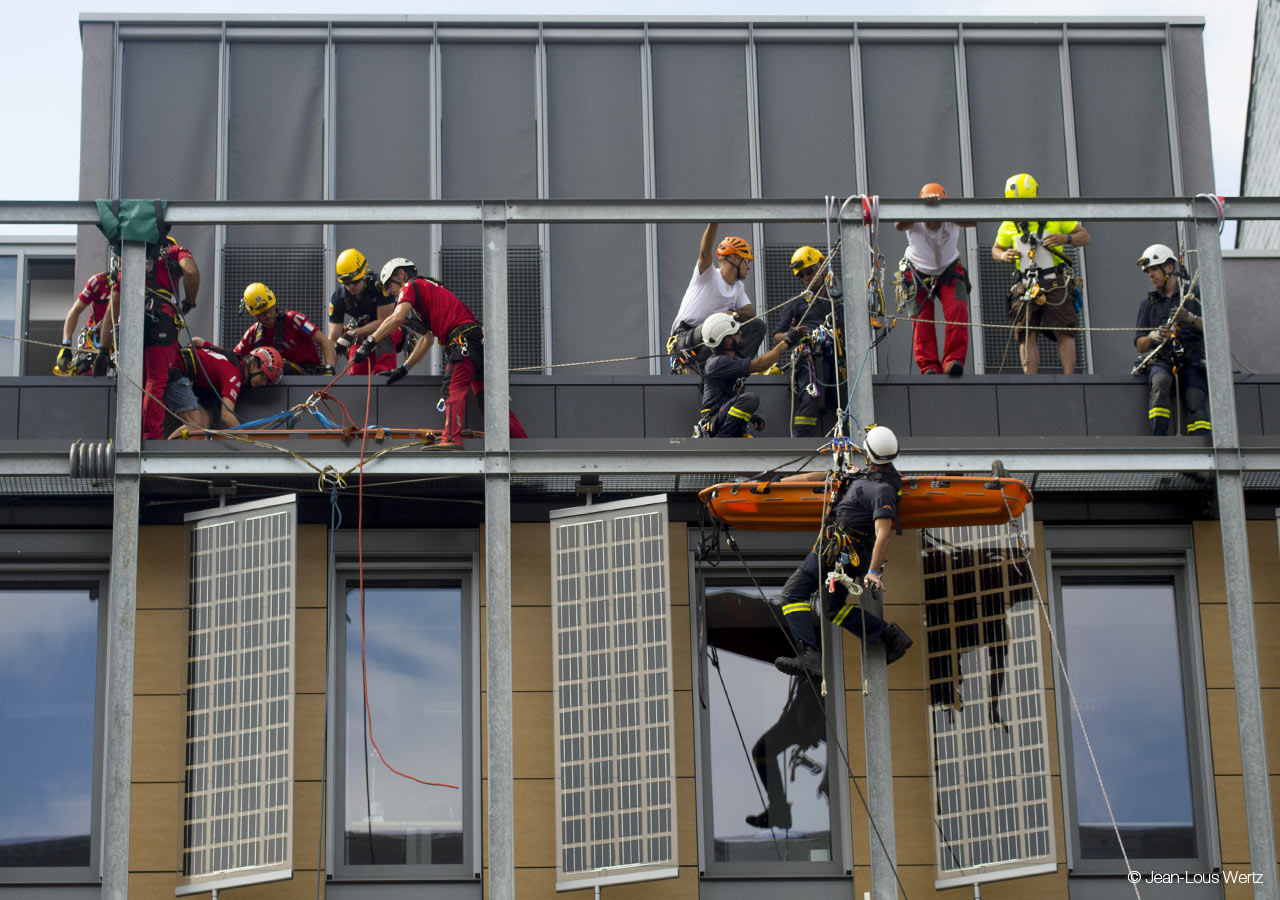 13:20
Namur clock tower rescue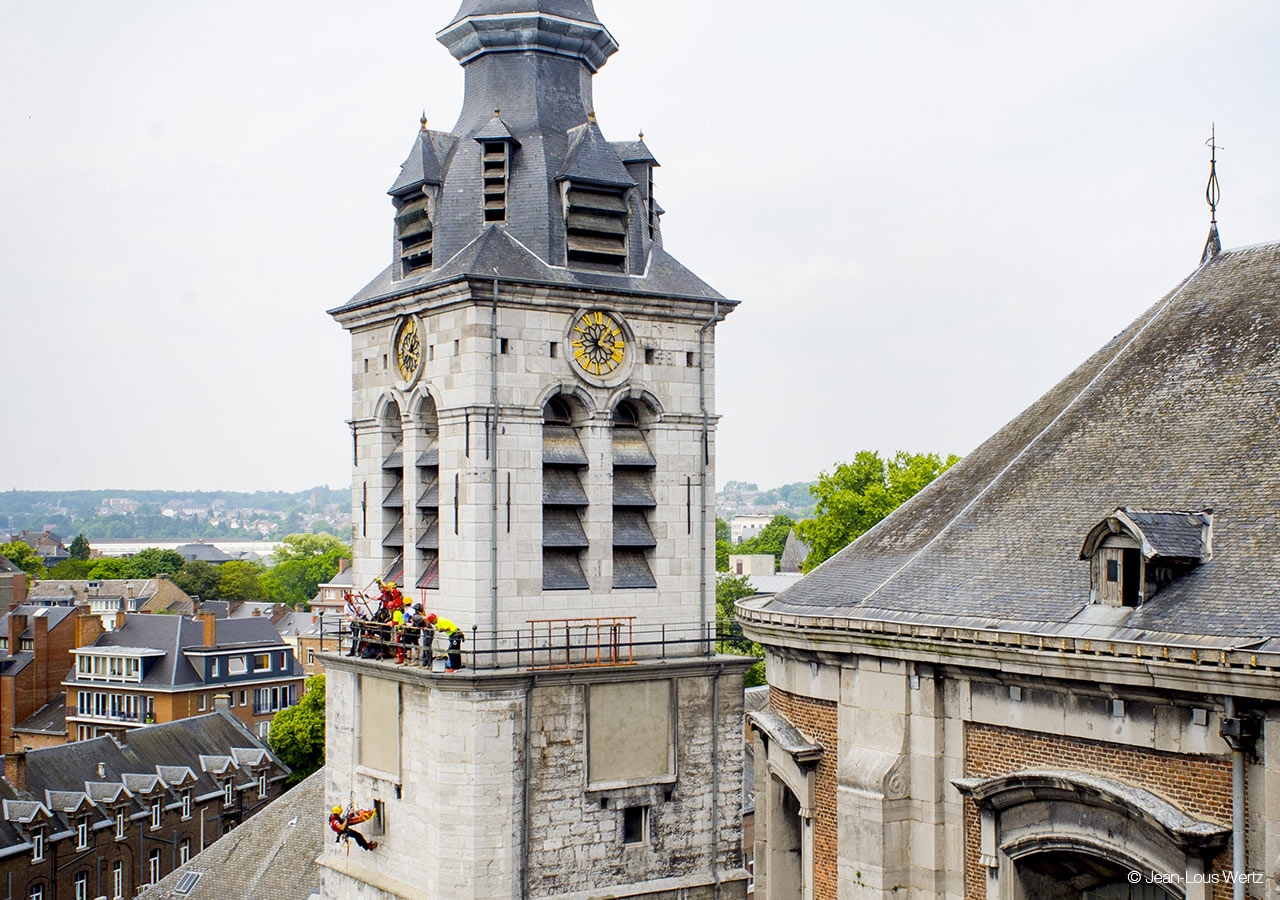 Beneath the nave
Grimp Namur ascends a rope to reach the victim – St Aubain Cathedral - Namur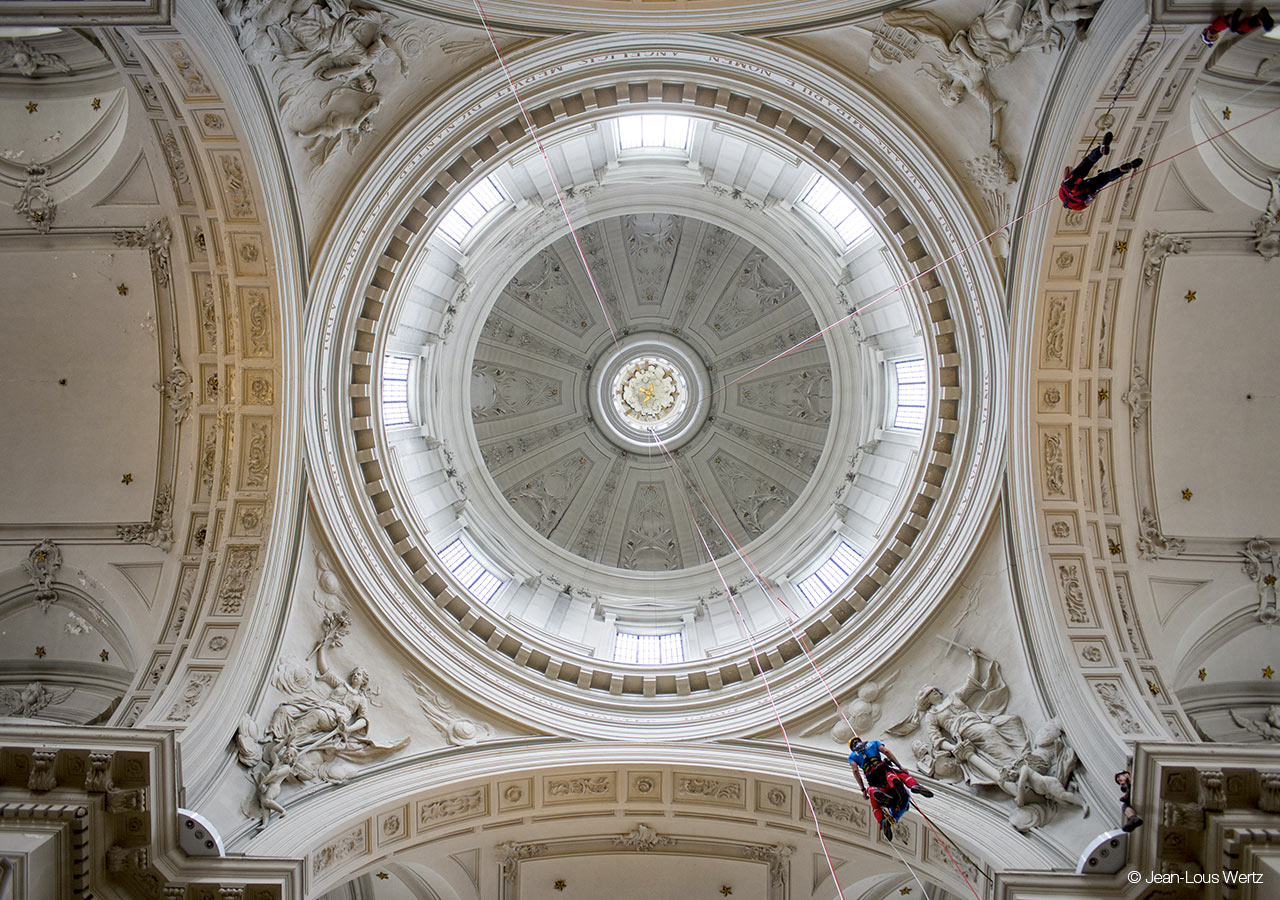 Soft landing
The litter arrives – Maison de la Culture – Namur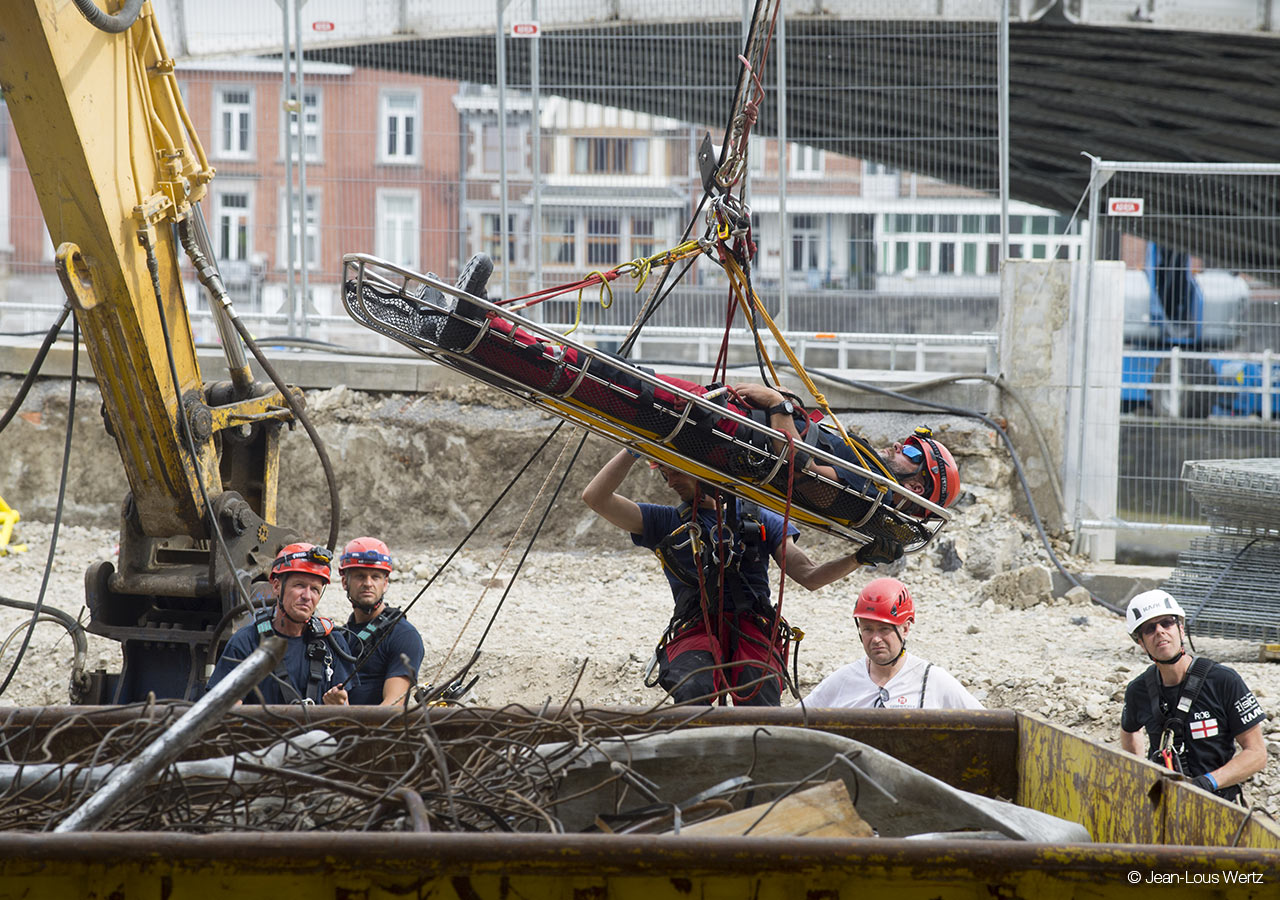 All for one, and one for all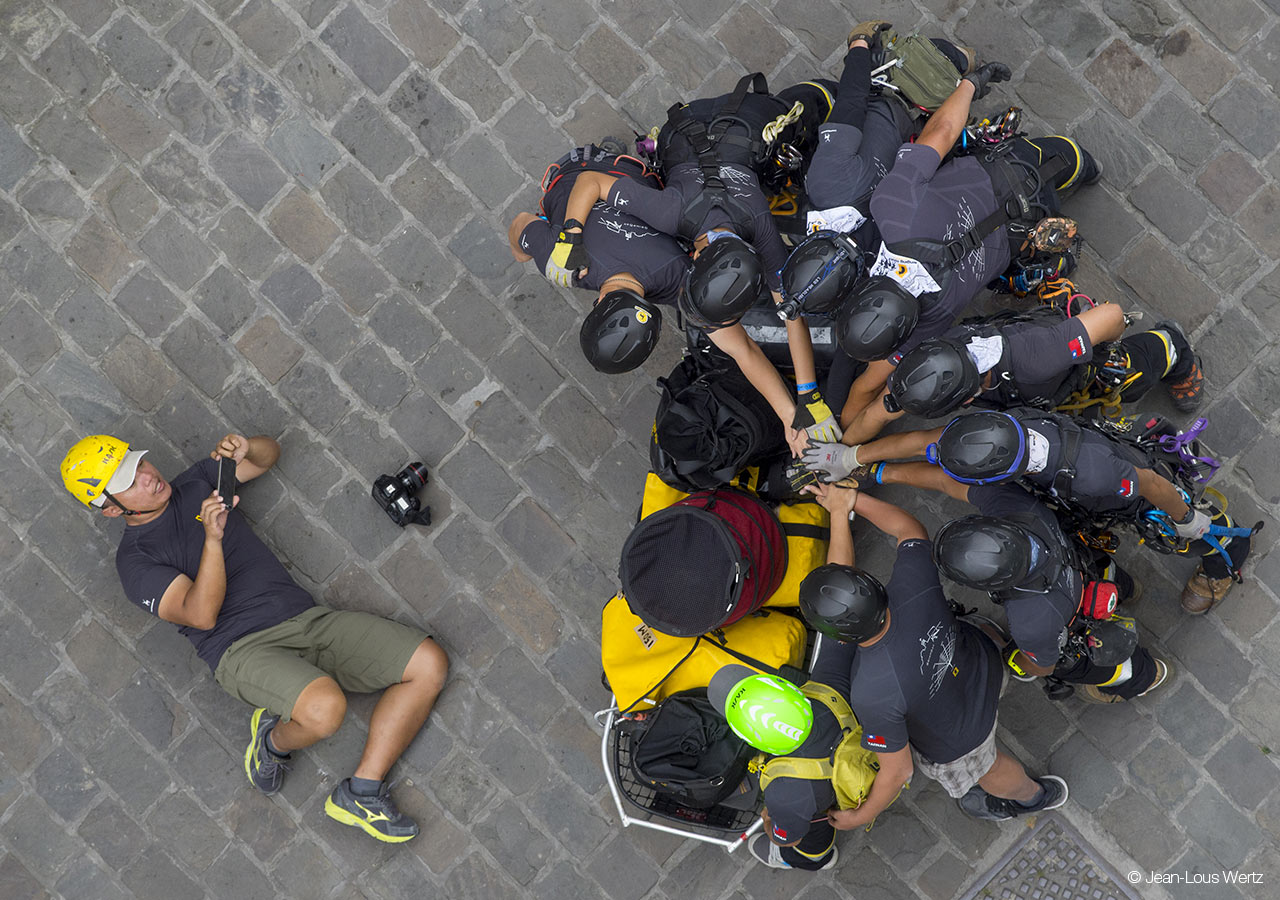 Victory celebration!
Hohenrettung Feuerwehr Berlin wins 1st prize – Fire station – Jambes, Namur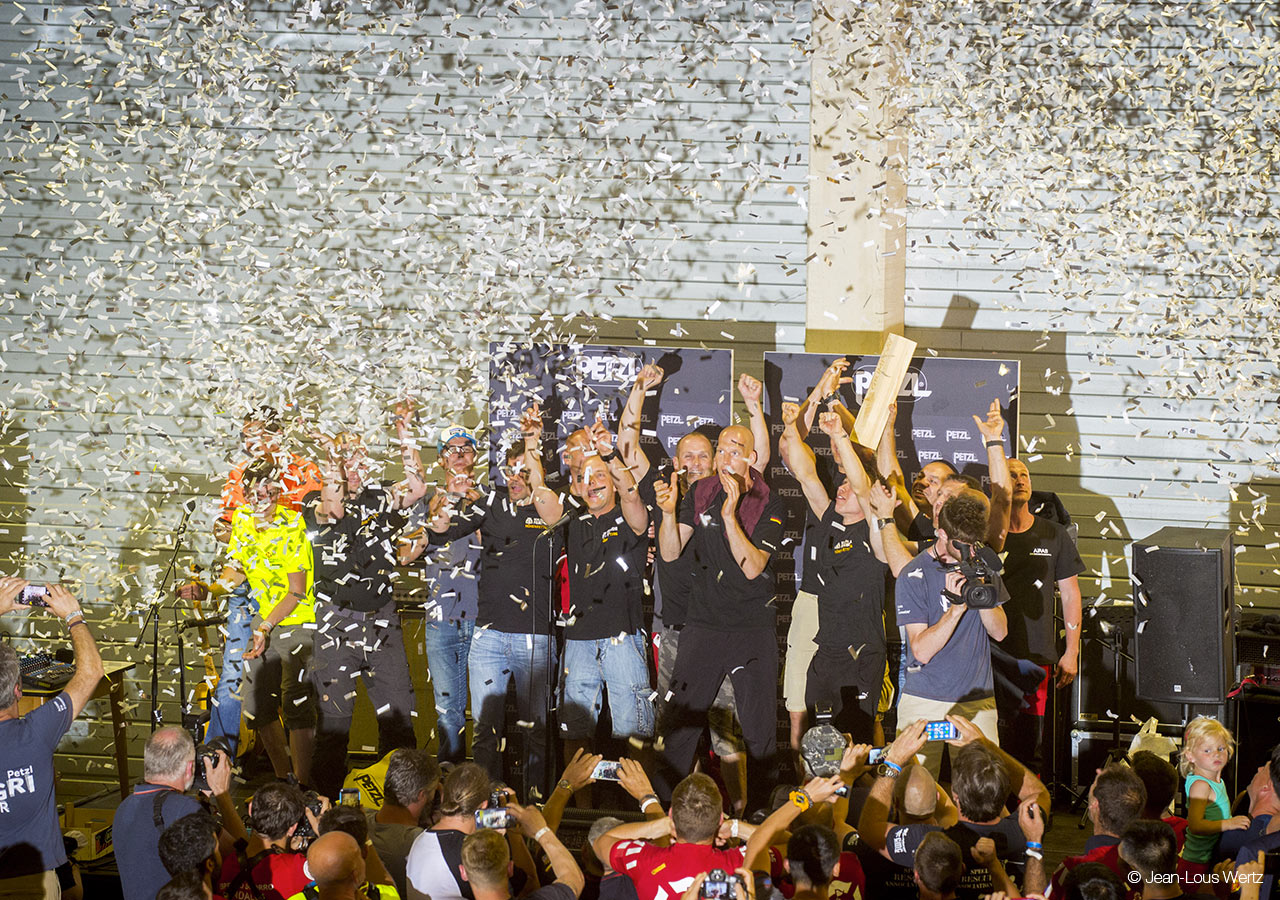 Included in this article