Dismantling: second belay point and evacuation system with the ZIGZAG
The ZIGZAG is set up in double mode on a choked false crotch.
Warnings
Carefully read the Instructions for Use used in this technical advice before consulting the advice itself. You must have already read and understood the information in the Instructions for Use to be able to understand this supplementary information.
Mastering these techniques requires specific training. Work with a professional to confirm your ability to perform these techniques safely and independently before attempting them unsupervised.
We provide examples of techniques related to your activity. There may be others that we do not describe here.


Note: in this document the name ZIGZAG means either the ZIGZAG or ZIGZAG PLUS models.
During cutting operations, the arborist must use two belay systems.

The positioning lanyard is the first system.

The ZIGZAG, installed on a choked anchor, serves as the belay system as well as the evacuation system.
Quite simple in appearance, this configuration requires the arborist to choose between two risks when positioning his ZIGZAG.
- Low ZIGZAG setup (knee level): if the positioning lanyard breaks, risk of a significant fall (impact force greater than 6 kN).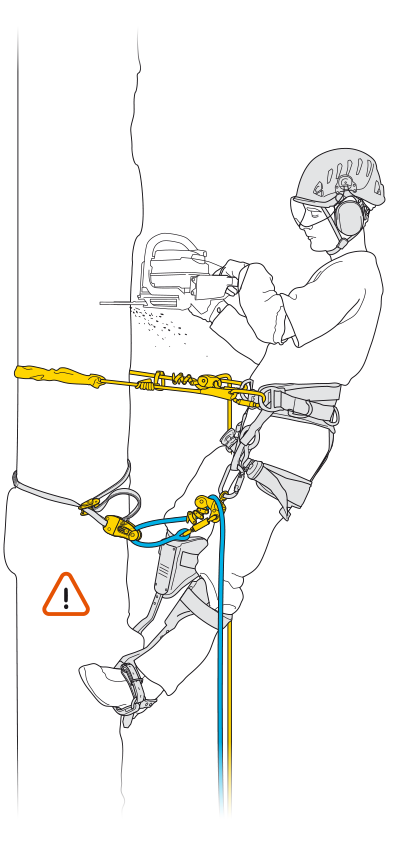 - High ZIGZAG setup (close to the positioning lanyard): risk of simultaneously cutting the two belay systems.