Precautions to take when using the PIRANA descender
This information concerns the PIRANA (reference numbers D005AA00 and D005AA01) sold since the beginning of January 2020. Upon receiving feedback from users regarding instances of unintended blocking of the rope in the locking slot of the PIRANA, Petzl wishes to clarify details regarding the use of the descender for canyoning.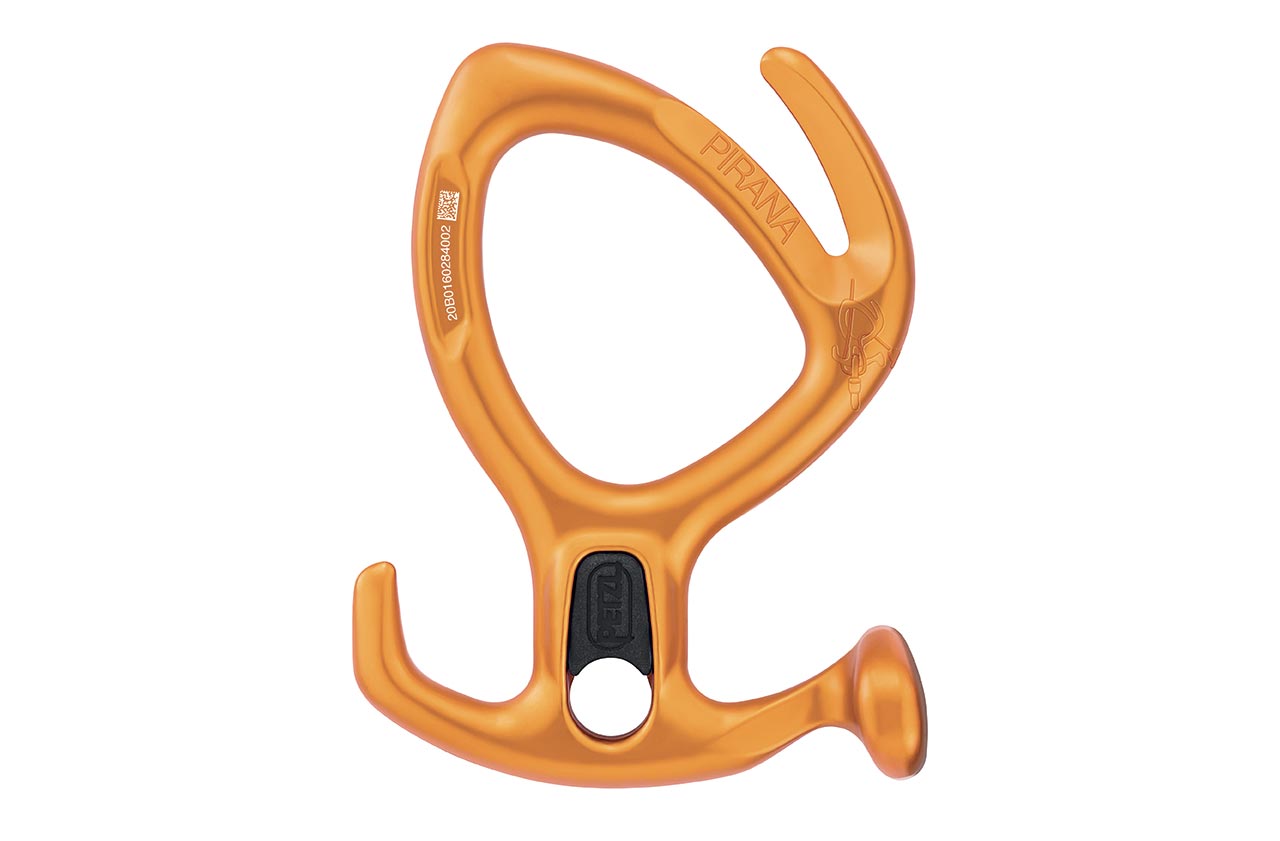 Situation encountered by our users:
In aquatic rappelling situations (e.g. rappel into a pool, to a jump stance, to the top of a slide, etc.), the user may need to release their hold on the rope and allow the rope to slide freely through the PIRANA and intentionally drop into the water. This can result in the rope becoming blocked in the PIRANA locking slot, thus stopping the user on the rope. The user is then stuck, and it can be very difficult to remove the rope from this position. This situation can be dangerous, especially if the user is under a waterfall or in a pool of water.

Actions:
We have updated our technical information, providing two solutions that limit the risk of blocking the rope.
The Instructions for Use have been updated as follows:
Take precaution when arriving at the end of a rappel into water: Allowing the rope to slide freely through the PIRANA when jumping, going down a slide, or swimming requires caution. When the end of the rope slides through the PIRANA, it can whip and become blocked in the locking slot, causing the user to stop unexpectedly. It is recommended to set up every rappel so that it can be released, or so that  the user can remove the rope from the PIRANA before they jump or slide. Alternatively, to reduce the risk, pass the rope over the friction spur and/or place your hand behind the device to prevent the rope from entering the locking slot.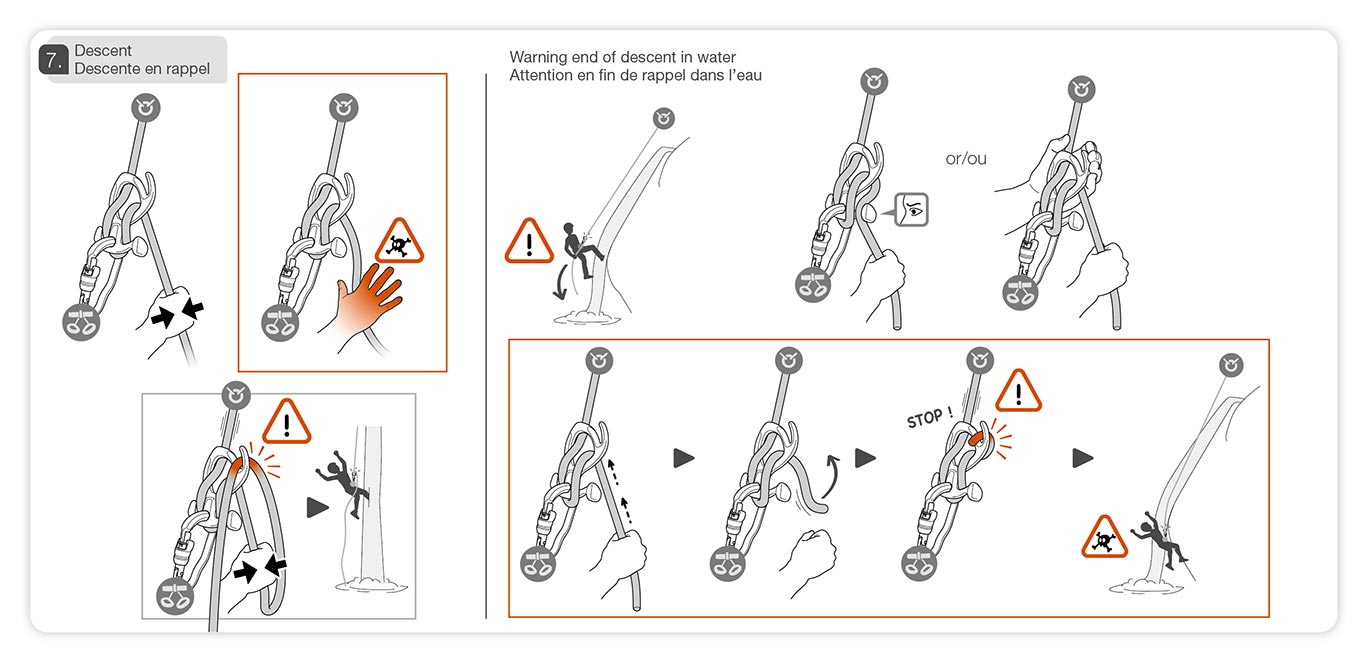 These two actions should not be a substitute for setting up a releasable rappel, which provides a means of lowering a person in the event of an incident during descent
The locking slot allows the user to tie-off the device and remove the tie-off, in order to manage hands-free stops during the descent. 
This feature presents advantages and limitations in certain situations that users must know how to manage. As referenced in the Instructions for Use, we remind you that before using this product,  you are responsible for reading and understanding all of the instructions for use, receiving training specific to the use of this equipment, familiarizing yourself with your equipment, learning about its performance and its limitations, and understanding and accepting the risks involved. 

To learn more, download the Instructions for Use (Technical Notice).