Position in relation to the anchor with the ZILLON lanyard
Warnings
Carefully read the Instructions for Use used in this technical advice before consulting the advice itself. You must have already read and understood the information in the Instructions for Use to be able to understand this supplementary information.
Mastering these techniques requires specific training. Work with a professional to confirm your ability to perform these techniques safely and independently before attempting them unsupervised.
We provide examples of techniques related to your activity. There may be others that we do not describe here.
Remember:

Warning: even if you are secured by a primary system such as a ZIGZAG, follow these instructions when using your ZILLON.

Our tests show that in a pendulum on the ZIGZAG rope, there is a free-fall phase that exceeds the 40 cm maximum fall authorized for the ZILLON.
At the end of a branch, it is common to not have another branch above for installing the lanyard.

In this case, the arborist has no choice other than to install their lanyard at foot level on the branch they are working on. Thus, it is important to keep the lanyard taut and oriented in a direction that prevents a pendulum on the primary belay system.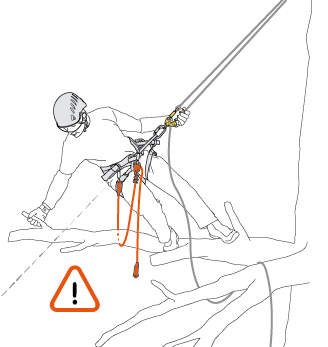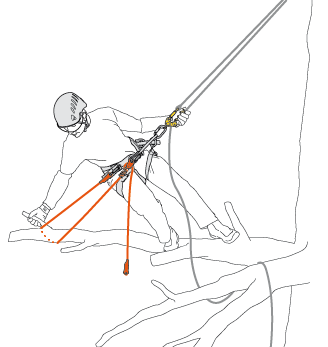 Fall arrest tests on a ZILLON lanyard with a pendulum on the ZIGZAG:

Tests performed with a harness and 100 kg dummy, on a semi-rigid anchor to take into account the flexibility of a branch.
ZIGZAG 4.75 m of rope.

Distance from the anchor 4.60 m

ZILLON 80 cm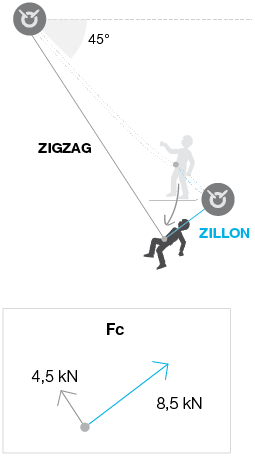 ZIGZAG 4.90 m of rope.

Distance from the anchor 4.60 m

ZILLON 80 cm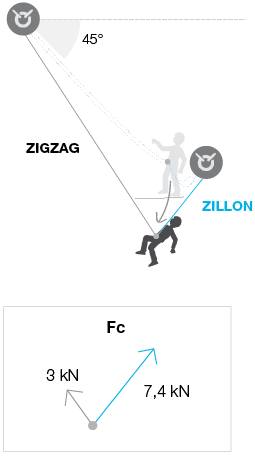 Note: the results obtained with the ZILLON lanyard were not exceptional; any EN 358 certified lanyard should behave similarly. Follow the instructions for use indicated by the manufacturer of your equipment.
Included in this article