BINDI, Run different
October 24 2018
Night running
Running at night produces intense sensations and offers a different perspective on the city. Whether or not you're already running the miles after work or early in the morning, take a chance to explore your city at a different time with the BINDI headlamp! In the meantime, choose a destination to meet with Yoann, Sophie, Llorenç, and Elaine.
Welcome to LYON

At night, an entirely different world appears. Beyond training, running at night offers a unique experience to explore an almost foreign environment, to see the city in a different light. Yoann Stuck came to understand this peculiarity after changing his lifestyle in 2010 and discovering a passion for running. During the following interview, he shares his experience running at night in his current city of residence, Lyon, France. Will his adventures inspire you to don your running shoes after sunset?
---
Welcome to BERLIN

You're traveling for work. It's a part of the job, but a nightmare when it comes to maintaining a training program. This is something many members of the Petzl global team understand, so imagine our surprise when we stumbled upon not only an amazing running community in Berlin, but also a solution for a very personal challenge.
---
Welcome to BARCELONA

The seaside mediterranean city of Barcelona offers one of the best climates for running all year round as well as a brilliant blend of ancient medieval town mixed with modern buildings and flavored by the wonderful imagination of the architect Gaudi. To explore the night running potential of the city we teamed up with professional track athlete Llorenç Sales Ferré and his team from the PRORUNNERS club. They offered us a city tour from the seashore, through the Gothic area, the magic fountain of Mont Juic, and of course Gaudi's Casa Batllo. Barcelona's nightlife is so inviting that we could have stayed up all night.
---
Welcome to VANCOUVER

The seaport city of Vancouver offers a mild climate and has a solid reputation for coastline running. The established routes are well known under the sun, but we wanted to know how they look after the sun sets. Luckily we found a trio of women that take running at night to the next level to guide us. From modern Downtown to the Stanley Park Sea Wall there is night running for everyone in Vancouver. Photos by Alex Eggermont, text by Elaine Fung.
---
Welcome to SAN FRANSISCO

San Francisco, with its famous hills, offers runners an unmatched workout. At the edge of a port or a beach, in parks or forests, facing the slopes of its streets or grassy hills, there are countless possibilities to explore different itineraries, day or night. We met up with Amy Schnittger and Brett Zorich to talk about the serenity and freedom that come with night running.
---
Follow us on Instagram Petzl Running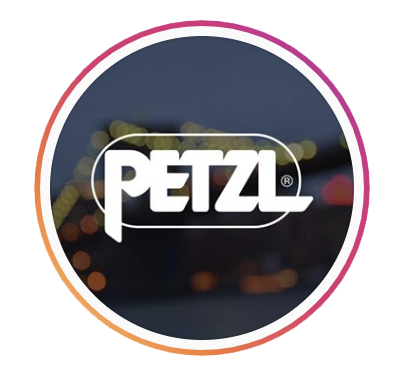 From City to Ultra! #PetzlNightRunning
Present in the video