Essential gear for multi-pitch climbing
Climbing a multi-pitch route requires choosing the right gear. The following checklist, available for download, will provide you with peace of mind when preparing for your climb.
July 5 2016
Multi-pitch climbing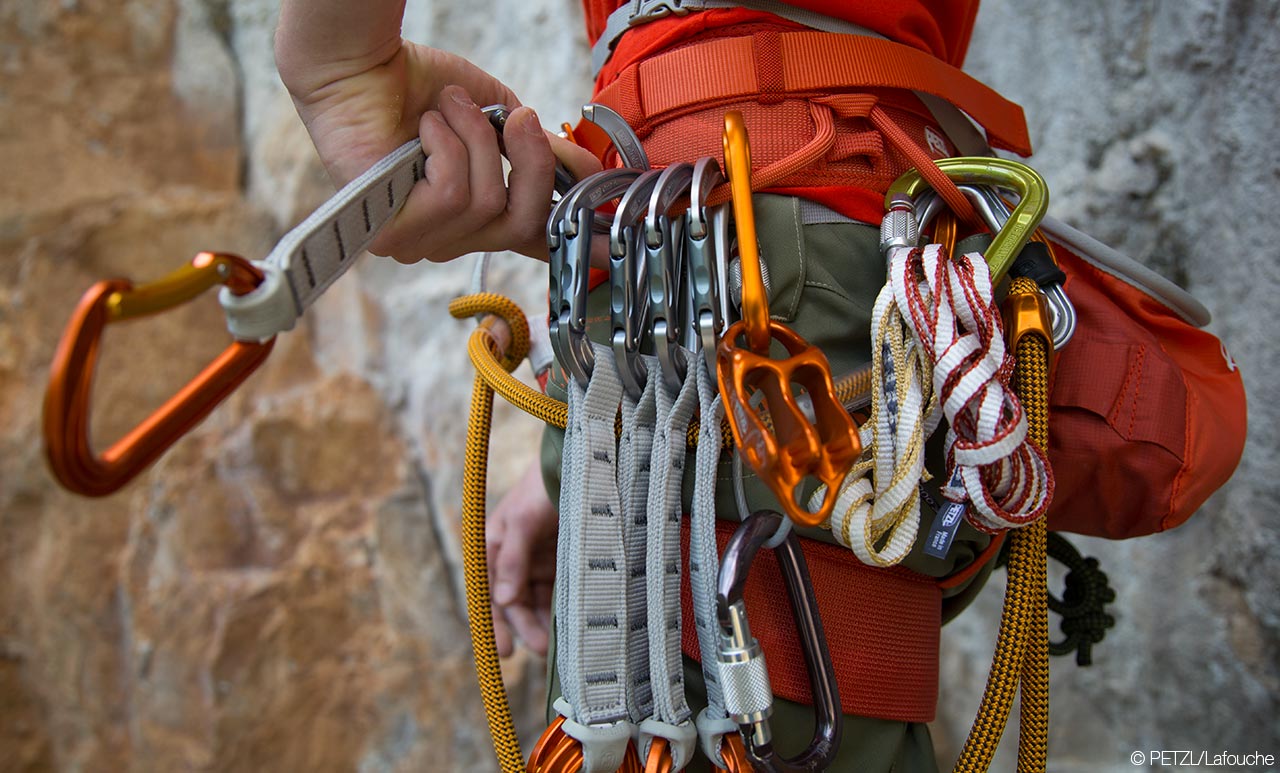 Helmet
Harness
Lanyard
Belay device for double or twin ropes
Double or twin ropes
10 to 14 quickdraws
Three to five 60cm and 120cm slings
3 to 5 non-locking carabiners
4 locking carabiners
1 cord loop for a Prusik or kleimheist friction hitch
1 mechanical blocker (like a TIBLOC) and a capture pulley (like a MICROTRAXION) to help the second
1 blocker to ascend a rope
Cams, nuts, and a nut tool if necessary
Pitons and a hammer if necessary
Gear sling if necessary
Chalk bag
Climbing shoes
Lightweight backpack (20 liters)
Food
Drink
Light windbreaker
Knife
Headlamp
First-aid kit
Topo, map
...
Download the list [pdf - 252 Ko]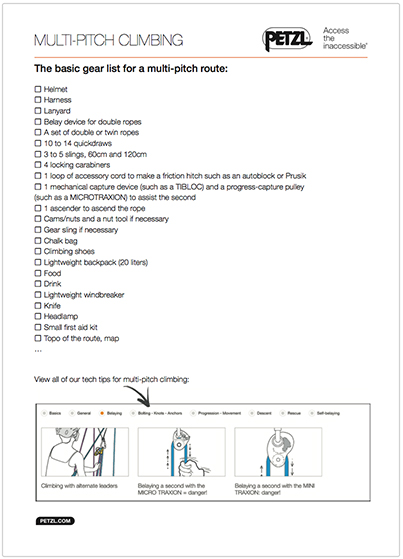 For all multi-pitch climbing tech tips
On each activity page, find all tech tips organized by chapter: basics, belaying, gear……

Included in this article