All You Need to Know About the New Petzl Pulleys & Why Your Team Will Want Them
After the SPIN L1 models last year, in 2022, the range of pulleys continues to expand with the arrival of the SPIN S1 and the SPIN S1 OPEN. And of course we can't forget the REEVE, a combination of two pulleys and a rigging plate, plus the TWIN RELEASE, a releasable progress-capture pulley designed for setting up 4:1 haul systems. We're offering more options so that rescue professionals can be more prepared than ever to take on the challenges that lie ahead.
May 3 2022
Technical rescue

The S1 and S1 OPEN are openable even when attached to the anchor, these pulleys are designed for maximum simplicity in setting up hauling systems, tensioned highlines, or load deviation systems.
S1 and S1 OPEN pulleys are very compact, reducing weight and bulk, which is especially useful during technical rescue. Both are compatible with ropes 7 to 11 mm in diameter.
They both feature a swivel that allows the pulley to be oriented under load and carabiners, ropes, or slings to be connected directly, so it's easier to use. On the S1 OPEN, the opening gate on the swivel makes the pulley compatible with a wide variety of products, (tripod, REEVE pulley, PAW rigging plates, and more) reducing bulk during setup.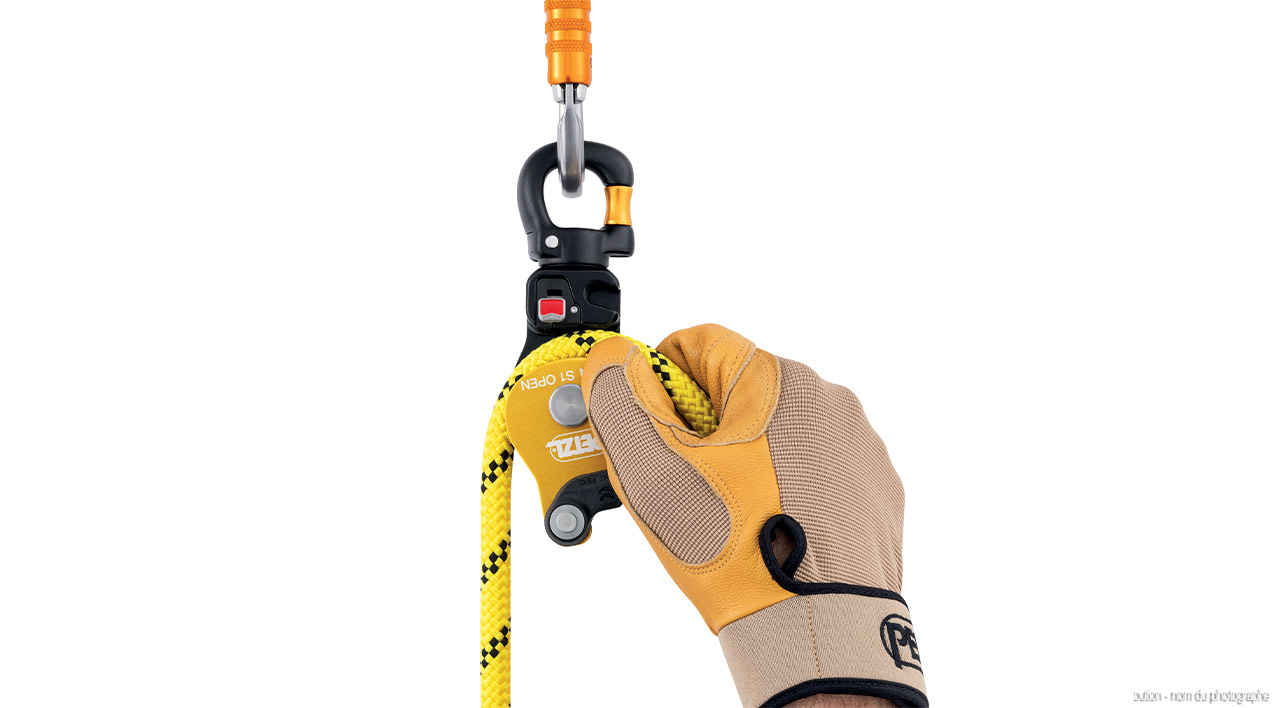 Combining two pulleys and a rigging plate, the REEVE carriage pulley is an integrated solution designed to simplify setting up rescue systems on tensioned highlines.
The REEVE has a compact design that limits the number of connectors and the height of the system. Its multiple connection holes are compatible with ropes, slings, or carabiners, allowing for better organization.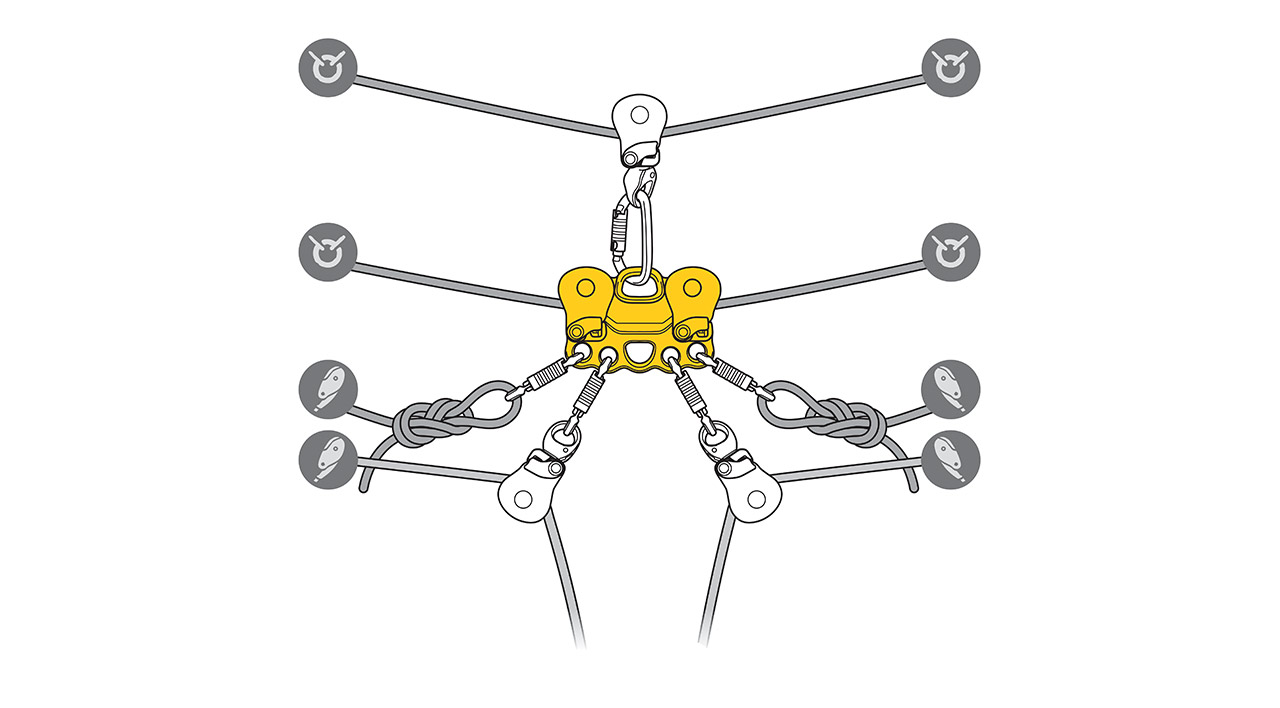 Triple-action opening of the moving side plates is quick and easy, even with gloves. Two red indicators provide a visual warning when the moving side plates are unlocked.
TWIN RELEASE is a releasable double progress-capture pulley for haul systems. Releasable and featuring an ergonomic handle, it is designed to set up 4:1 haul systems for work in confined spaces or for technical rescue.
When lowering heavy loads, the brake integrated into the moving side plate and the main faceted sheave with single-direction rotation offer additional braking and better control.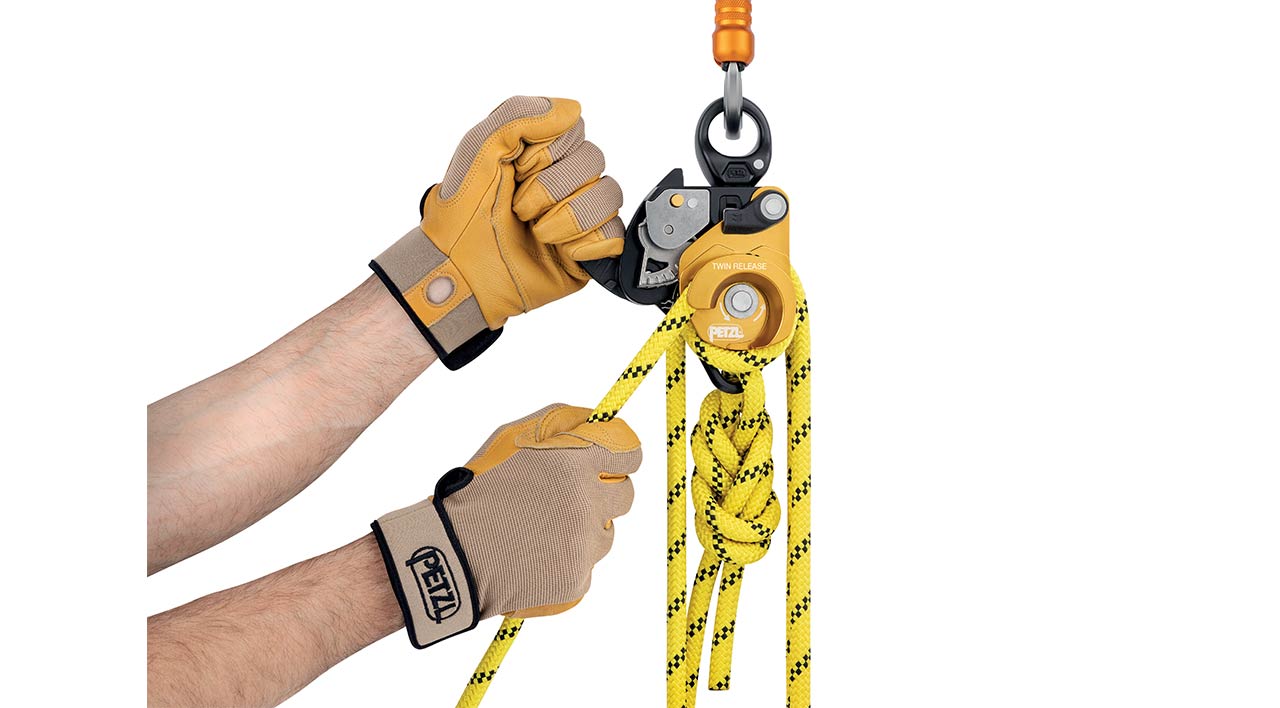 Its swivel makes the TWIN RELEASE easier to operate, allowing the pulley to be oriented under load and to directly connect carabiners, ropes, or slings.
All of these pulleys (S1, S1 OPEN, REEVE, and TWIN RELEASE) of course have sealed ball bearings, making them very efficient, smooth, and enjoyable to use.