Steve McClure Completes His Project 'Rainman' 9b
Steve McClure has finally ticked his long-term project at Malham Cove to establish the UK's first 9b, which he has appropriately named Rainman. The line starts up Raindogs 8a, negotiates the crux of Rainshadow 9a, then leads up Batman 9a/+ before finishing up Bat Route 8c and also incorporates some new ground. The line's working title was The Easy Easy - a play on 'La Dura Dura' 9b+.
June 15 2017
Rock climbing
Rainman replaces Steve's previous longer-term project at Malham Cove, Overshadow 9a+ - which he climbed in 2007 and was later confirmed by Adam Ondra at 'hard 9a+' - as the hardest sport route in the UK. Steve invested roughly 42 days into Overshadow over a period of four years, whilst Rainman required over 100 sessions spanning ten seasons since 2010. With this ascent, Steve became the first British climber to achieve the grade of 9b.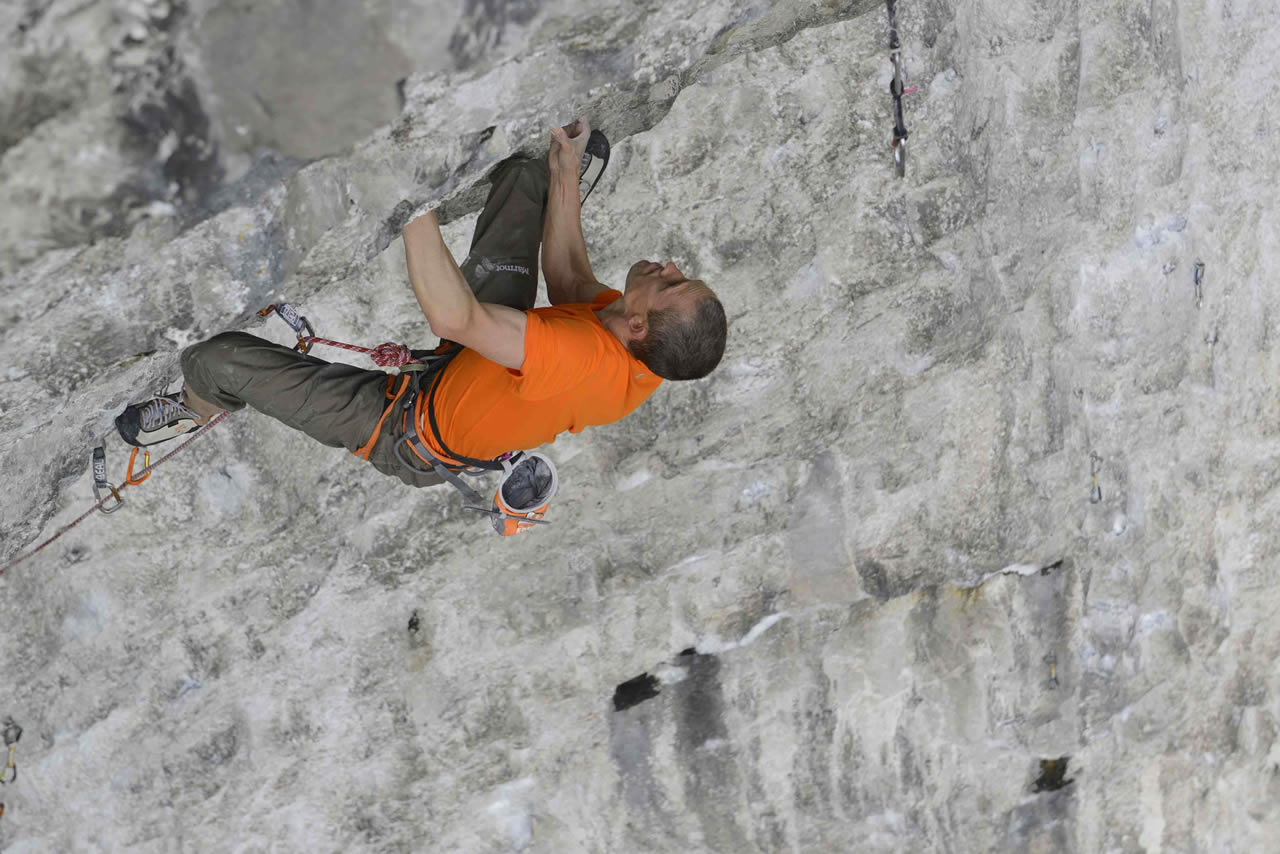 Here are some thoughts from Steve on his journey while working the route...
"It's all about the journey. If climbing is only about reaching the top you need to reconsider why you do it….that's what the wise man said. And he was right. But there is something pretty special about the top, and no matter how jolly fine the journey is, if we don't actually quite get where we are going it feels like something pretty important is missing!

However, the journey is often the good bit. That's what I put myself on some time ago, without really realizing I was even setting off; I was boarding the train without knowing where it was going or how long it would take to get there. I didn't know if I even wanted to get on, stepping back off again as I passed various stations, not really sure I wanted to head in that direction. The further I travelled the more it became clear that maybe there wasn't actually even an end, and perhaps just a continuous state of travel. But as I moved along I began to settle in and enjoy the ride, it didn't seem to need an ending, in fact the journey was everything.

That's what I thought, until it was announced that the journey was nearly over. Then suddenly all I wanted was the end, and as it came closer and closer into view I realized with panic that I might not make it, that the train was going to breakdown within inches of the final station, or perhaps even miss it completely, only to carry on again, for an unknown time, with only the view behind of how close I'd come.

The mind is so important in this game. It's easy to convince yourself that it's not going to happen, that it's too hard, you've ran out of time. When you get really close, that's when the mind has to get to work. You'd think it would be easy, but it gets harder. Especially for the long term project, where years have led to a point where 100% effort still isn't guaranteed. And that's when everything else is perfect: conditions, rested, skin, illness…. Every go has to be 100%. If you give it 99% you are nowhere. But when it all comes together, that's when the greatest of rewards can be found.

Stepping down from the train I was released, Rainman has become the UK's hardest sport route at 9b, but it was only then that the whole journey could be seen. And what a ride. I'm already looking for the next, though perhaps a shorter one this time..."
Steve McClure