How to prepare for a winter trail run
Have you ever wondered how a professional athlete's training program changes during the winter? Does the weather affect their motivation, their experience, or the gear they choose? Clare Gallagher answers these questions below. Learn how she trains in the wintertime, with what gear she runs, and if she uses a NAO, BINDI, REACTIK or TIKKA headlamp. She also shares with us her favorite place to run.
February 18 2019
Night running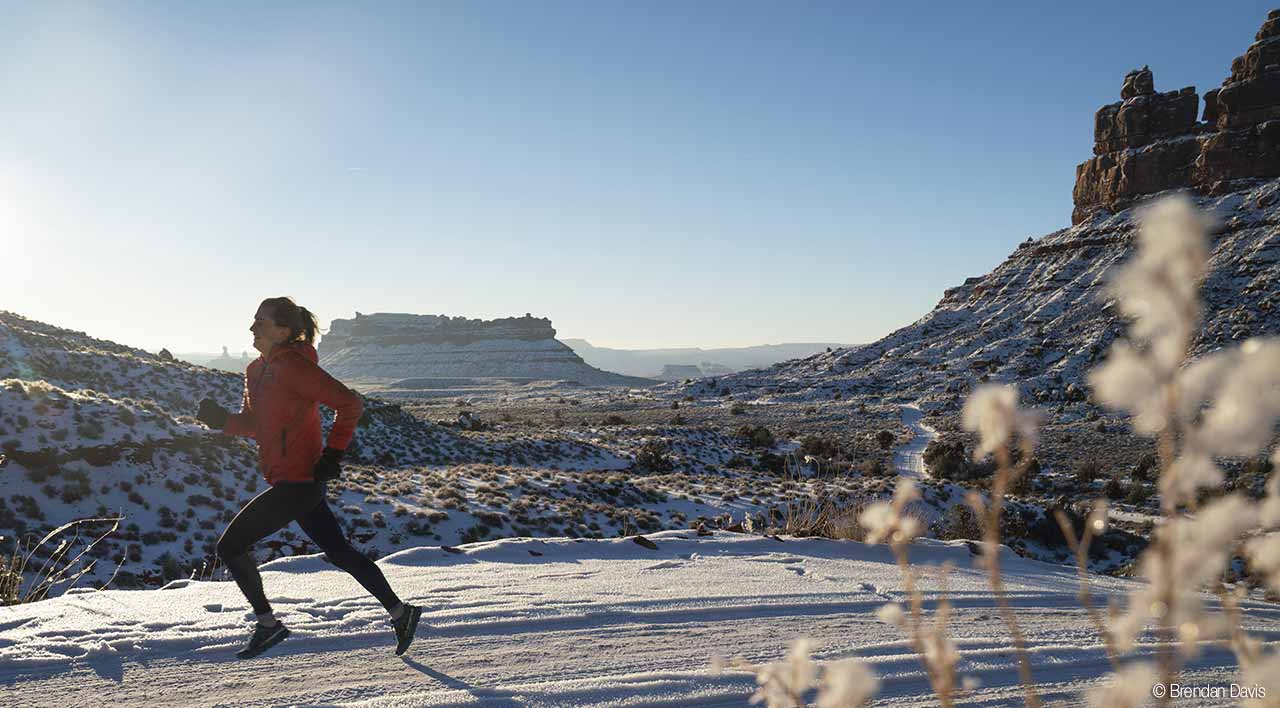 How do you manage your training during the winter? Do you run as much in winter as summer? 
I won't lie, winter running is hard! I still train throughout the winter, although I take two to three weeks off after my last hard ultra in the fall. This past year, that was the Zion Traverse in November. Then by mid-December I was running again, but at a much lower intensity. I'll run anywhere from 40-80 miles (65-130 km) per week in the winter; it really depends on how much I'm skiing and traveling. Unlike in the summer, when I run 60-90 miles (95 -145km) per week - assuming I'm not injured – and I'm not doing much else. Summer is the season to trail run! Winter offers the chance to relax on runs, swim, ski, and bike. 
How do you manage your gear, especially your headlamps? 
I try to keep my headlamps charged all the time because it's always for those last-minute night runs or dawn patrol runs that you need a charged headlamp and don't have any time to waste! A headlamp is like a pair of shoes for me – I always have one close by. I use my NAO to bike around town, so I usually keep that on my bike in my room and then I have a REACTIK and BINDI right by my bed for runs and travel. I go on road trips a lot and I usually take two headlamps with me on trips just to be safe. Someone always forgets a headlamp. I try to NOT be that person!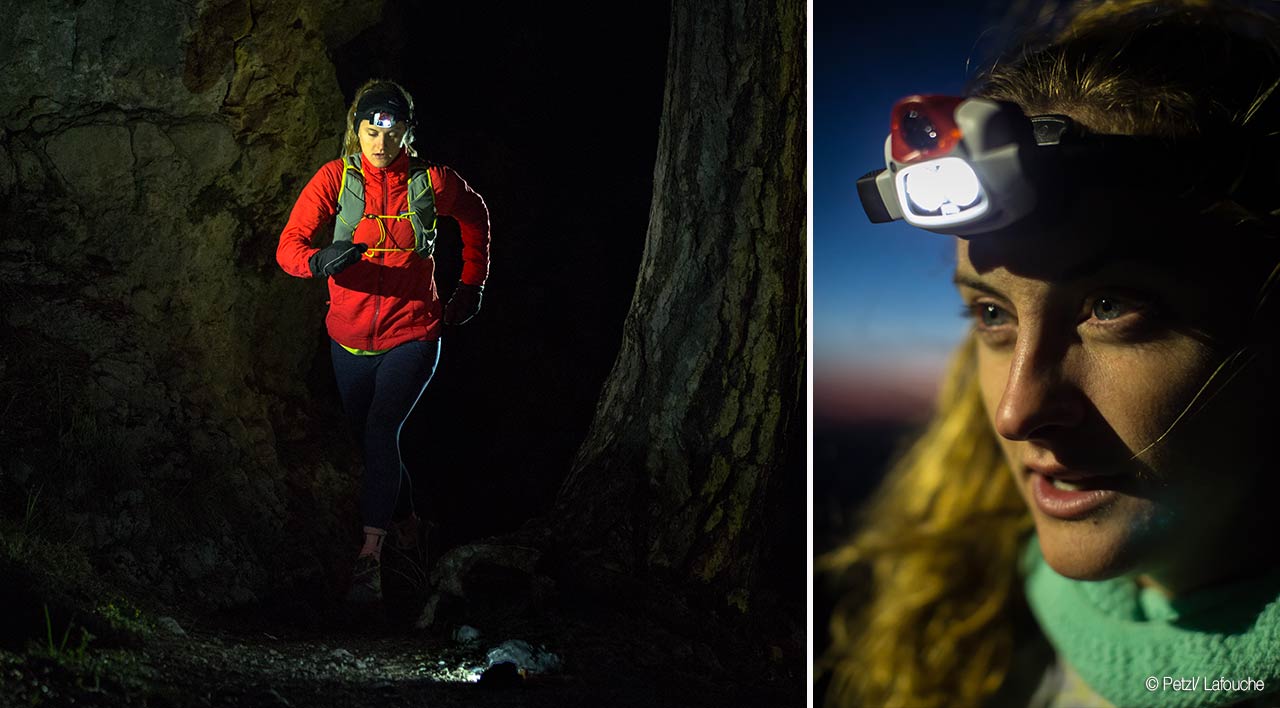 What else to think about when running during winter when compared to summer? 
Winter running can be hard to motivate for. I like to think of it as a time of rejuvenation and low pressure. A run should get you outside when it's snowing or really cold and you know your body needs fresh air, a quiet connection to nature, and exercise, of course. I think running is the best activity in winter because even though you need more clothes and often need a headlamp, it's still just running. One foot in front of the other! 
Do you enter any winter trail runs? Do you prepare for them differently than your typical summer trail run?
I will enter a few skimo races in Colorado, which is purely for fun. I'm no Kilian on skis. Otherwise, I use winter to train for warmer spring and summer trail races. I want to peak in the summer, so there's no point in stressing about a winter race that doesn't matter. This year, I'm running Western States 100 in June and so when I'm running right now during winter, I'm thinking about staying healthy, motivated, happy, and connected to nature. The things that matter!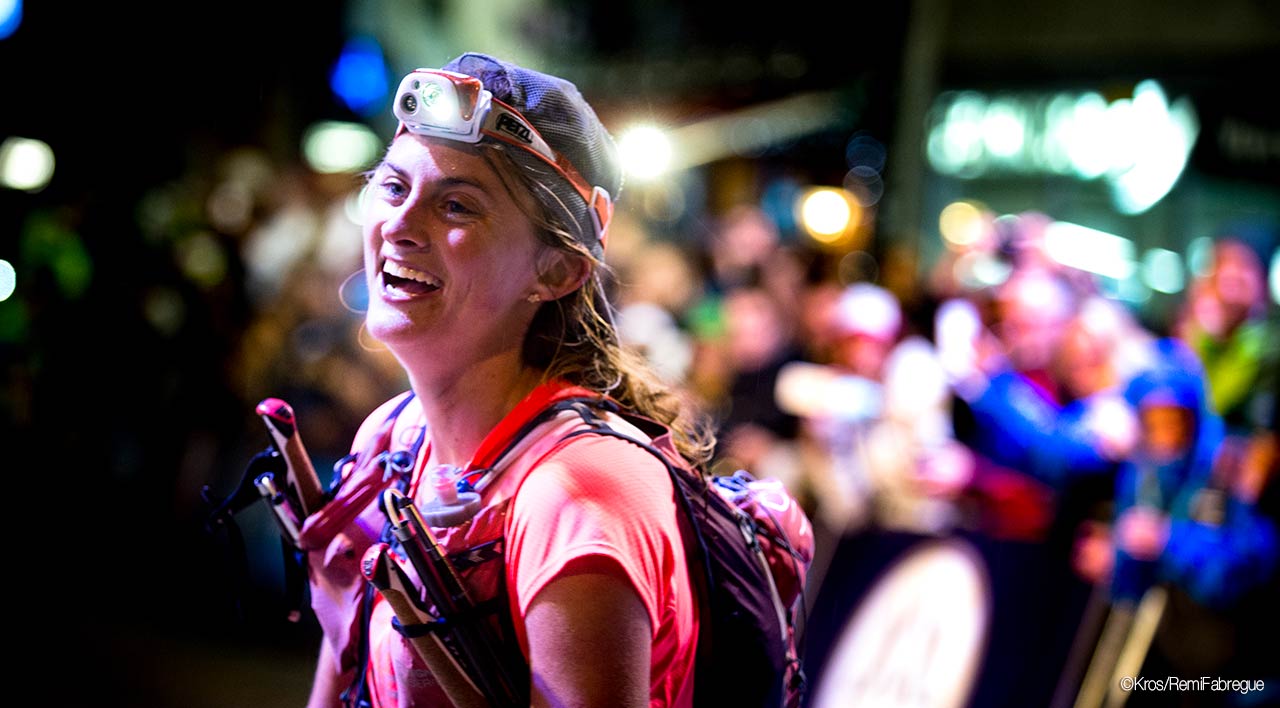 Where is your favorite place to run? 
My favorite place is any place I can run, even if I'm in a city traveling and there aren't any trails, getting out for an hour is such a gift. Every run is my favorite! However, if I forced to choose one, I'd say a loop in the mountains in Colorado near the ski resort of Keystone. There's this beautiful short stumpy mountain called Mt Buffalo, and I run around it all the time in the summer. It's about 25 km and goes through a designated wilderness area. In America, wilderness areas are pristine nature where only human-powered activities are allowed, so the flowers are not trampled, the wild animals are alive and vibrant, and the atmosphere is brilliant. Mountain perfection! It is only a 90-minute drive from where I live in Boulder, Colorado. 
Which headlamps do you use? What are their advantages? 
I use the NAO and REACTIK for long trail races. I also use the NAO for riding my bike around town because of the red blinking light. I use the BINDI for shorter runs and for an emergency lamp. I'll often put the BINDI in my shorts if I worry that I'll get caught out after dark. It's so tiny and light, it's perfect for an extra safety measure. 
Which headlamp do you prefer when running in the winter?
Same as the above! When I'm wearing a hat and buff, I still wear the NAO, REACTIK, or BINDI. If I had to choose just one to wear, I'd choose the REACTIK because it's the best of all worlds: long lasting, bright, and lightweight.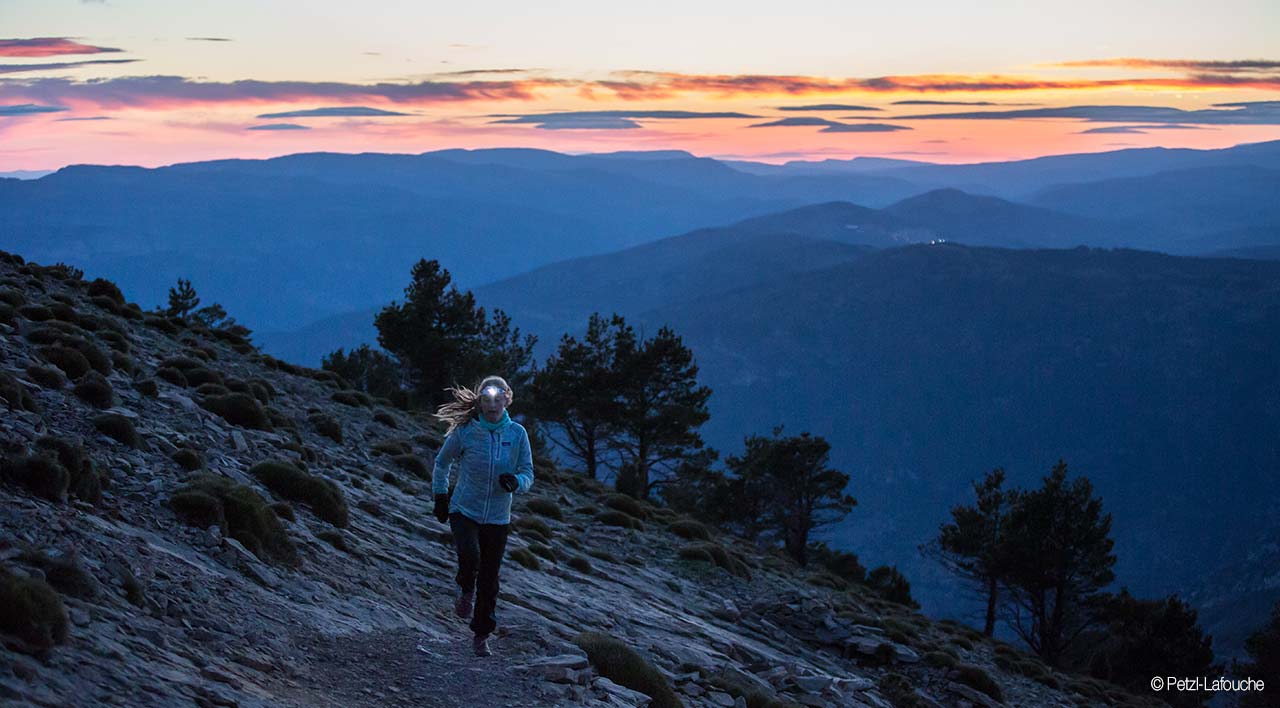 An IP rating indicates a headlamp's degree of water resistance.
For those extreme runners out there who are simply unstoppable (or almost), did you know that a headlamp's water resistance is measured using an IP (Ingress Protection) rating? The IP rating is an international standard that indicates the level of protection against intrusion from solids (dust…) and liquids (water, oil…). Here are the most common ratings for headlamps:
IPX4: water resistant.
IPX7: water tight.
IP67: dust tight and water tight. 
Unless you plan to run in water more than one meter deep, a headlamp with an IPX4 rating offers enough water resistance to handle any harsh weather conditions you may encounter.
Included in this article