GRIGRI+: OPTIONS TO ENSURE A GREAT BELAY
With the GRIGRI+, Petzl's family of assisted-braking belay devices just expanded. Designed for all climbers, it provides an exceptionally comfortable belay when used in climbing gyms or at the crag. Learn more about the incredible versatility of the GRIGRI+ through our tech tips.
April 17 2017
Rock climbing
Go to:
---
BELAYING AT THE GYM OR THE CRAG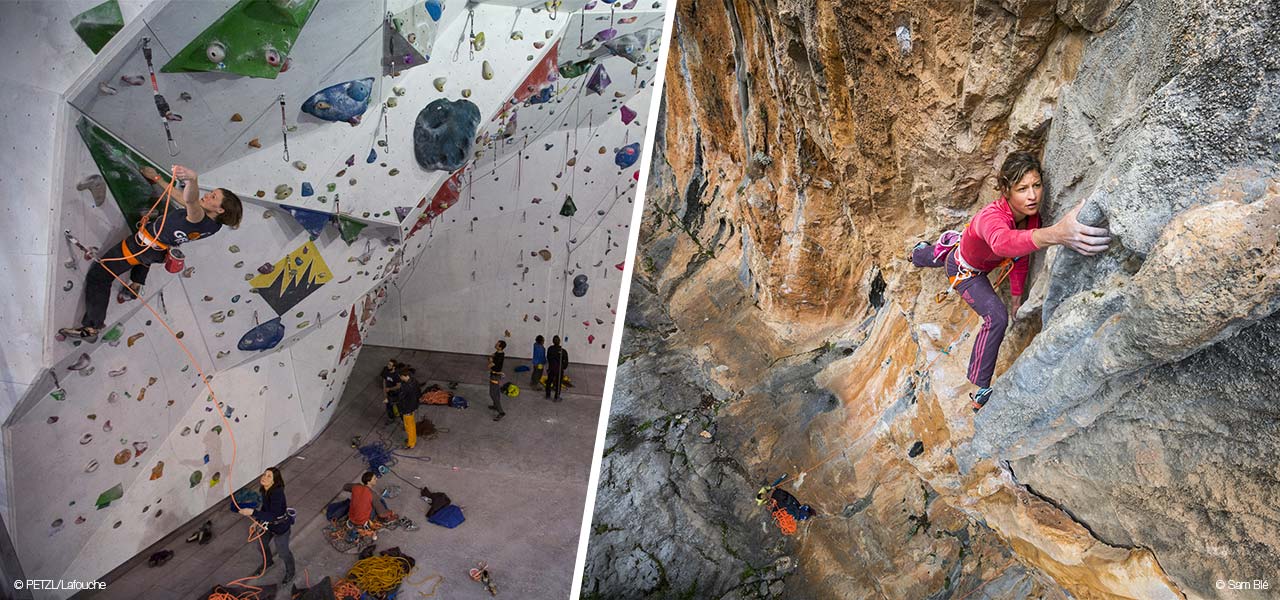 The GRIGRI+ provides additional comfort when belaying at the gym or the crag without modifying universal belay techniques.
Basic techniques: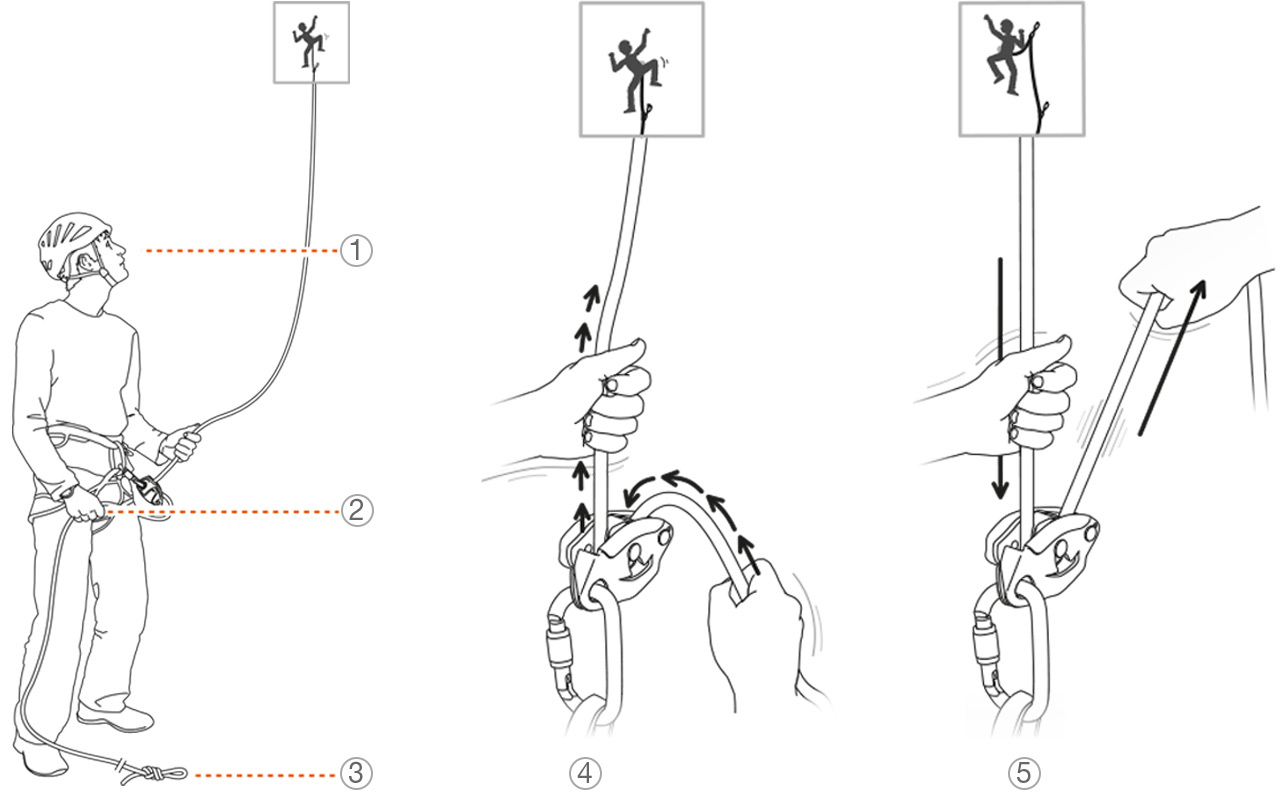 Be attentive
Always hold the brake end of the rope
Tie a knot in the end of the rope
Paying out slack
Taking up slack
Paying out slack quickly: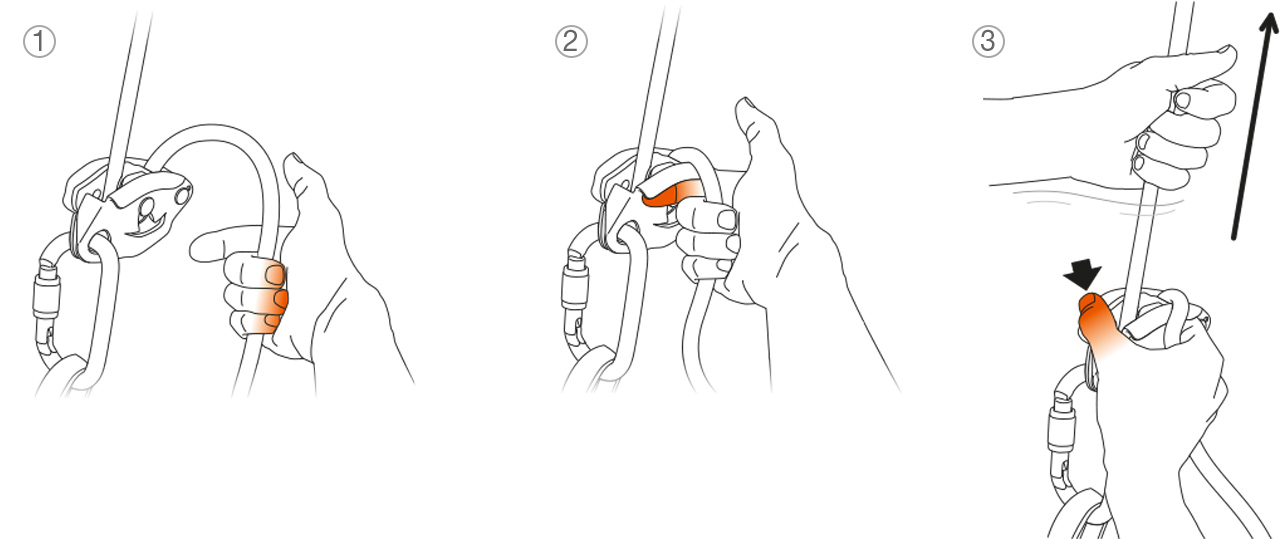 Hold the rope with at least three fingers
Press your index finger against the GRIGRI
Press your thumb down on the cam / pay out slack quickly
ALWAYS HOLD THE BRAKE END OF THE ROPE​ 
---
CHOOSING THE RIGHT BELAY MODE: TOP ROPE OR LEAD CLIMBING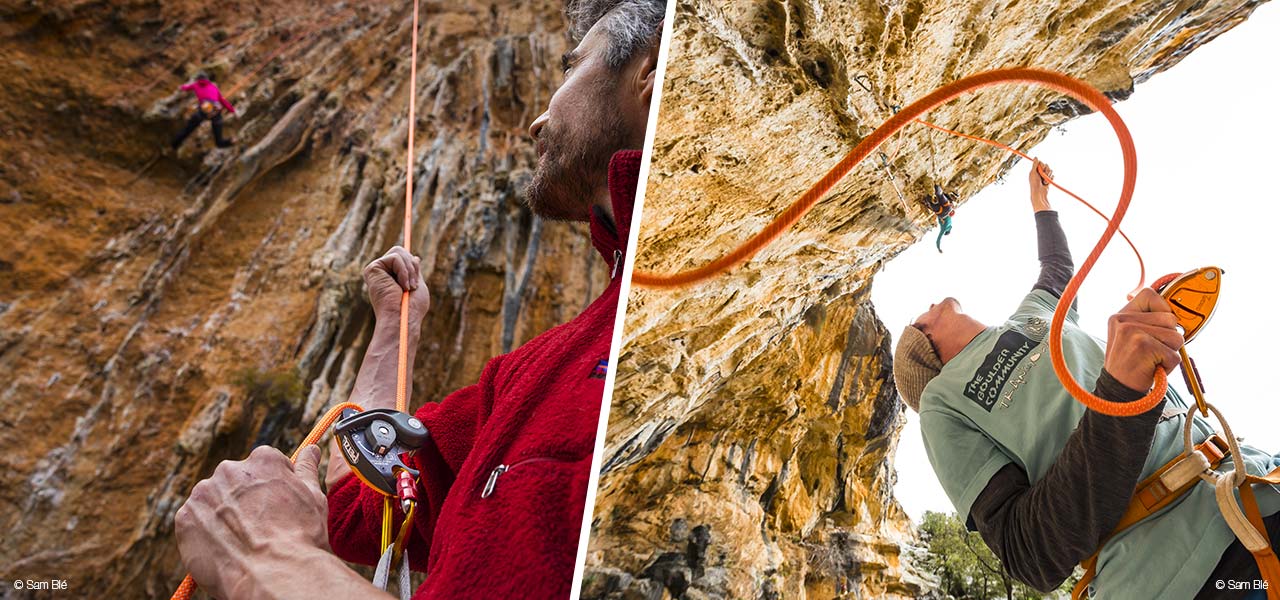 Using the selector knob:
The GRIGRI+ has a designated mode that makes it easier to take in slack and offers greater convenience for a top rope belay.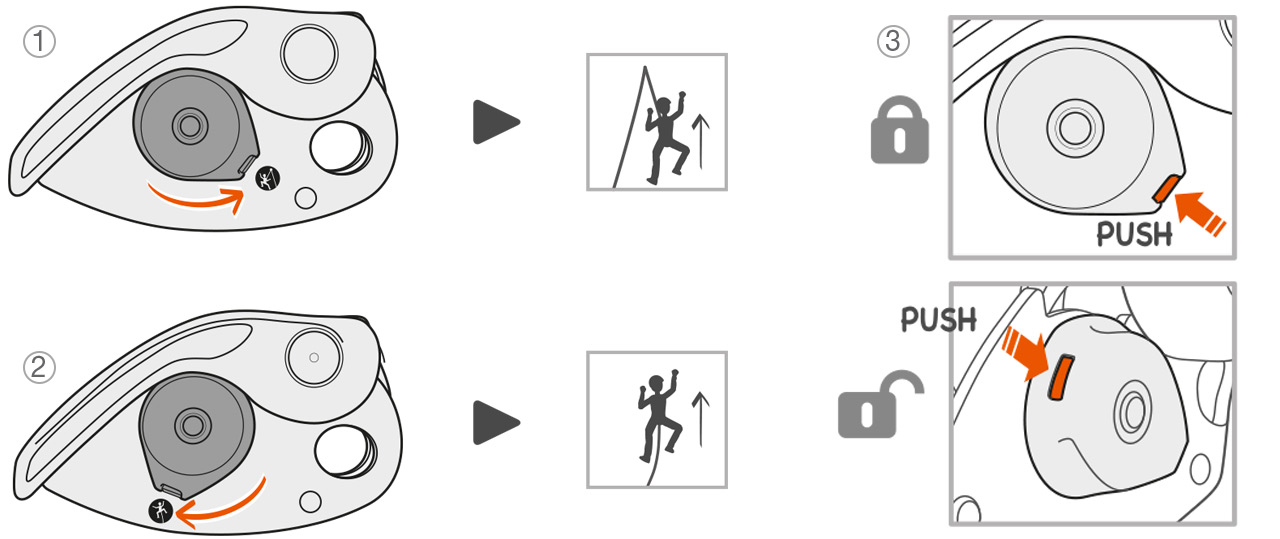 Top rope climbing
Lead climbing
Locking the selector knob
When should you use the top rope belay mode?
The top-rope belay mode facilitates taking up slack and makes for a more comfortable belay.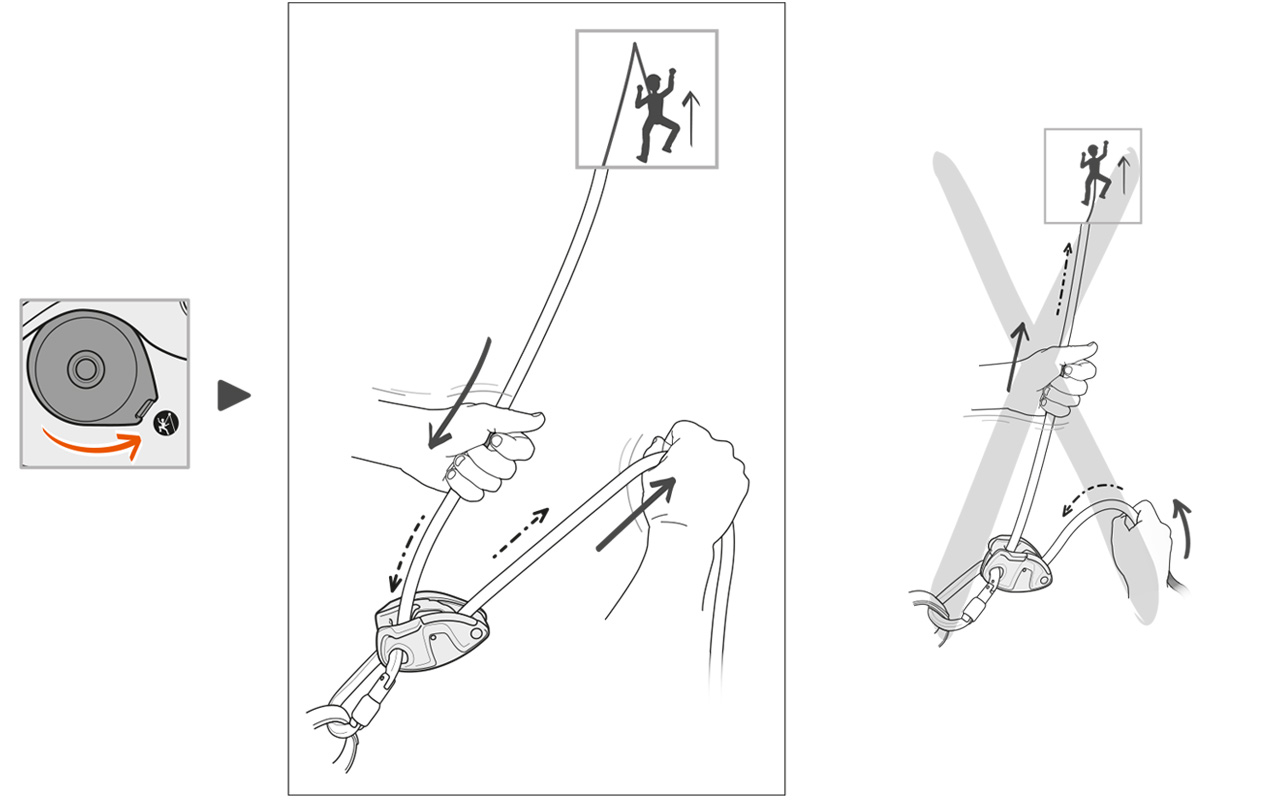 This belay mode is recommended in the following situations:
Climbing lessons for children/beginners, when learning how to top rope belay,
For (occasionally) ascending the rope using the GRIGRI+,
Belaying the second when multi-pitch climbing.
---
USING THE ANTI-PANIC HANDLE WHEN LEARNING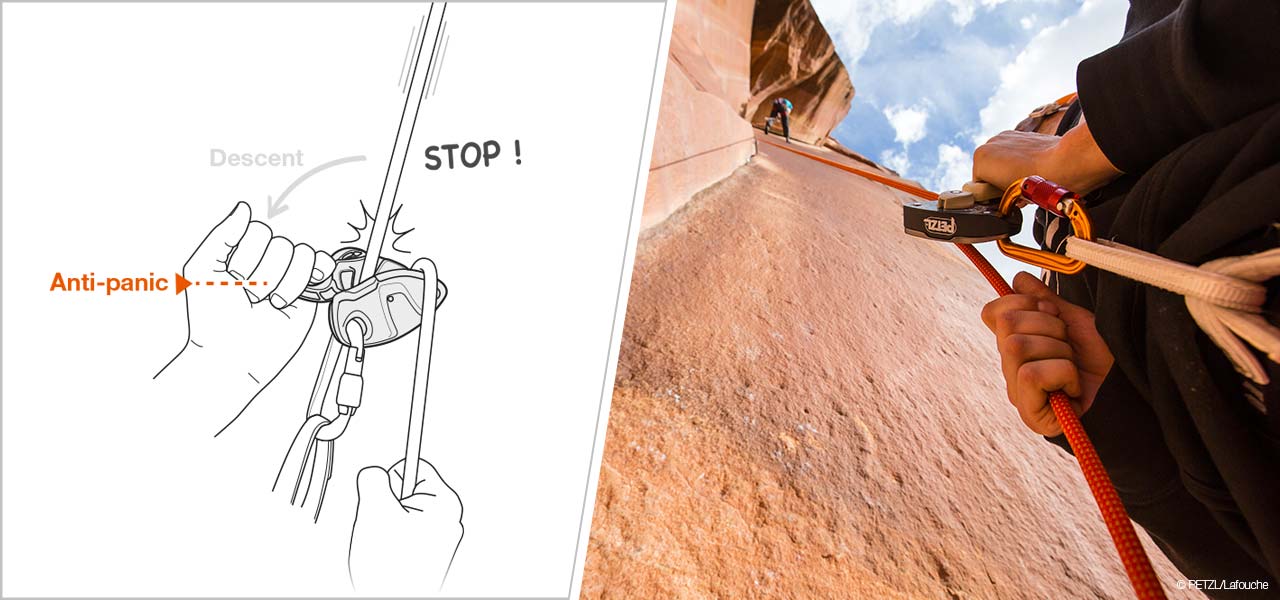 The GRIGRI+ is equipped with an anti-panic handle that is especially useful when learning how to perform a controlled lower. 
How it works
If the belayer pulls too hard on the handle, the anti-panic mechanism triggers and stops the descent. To continue the descent, the belayer releases the handle completely, then resumes lowering normally.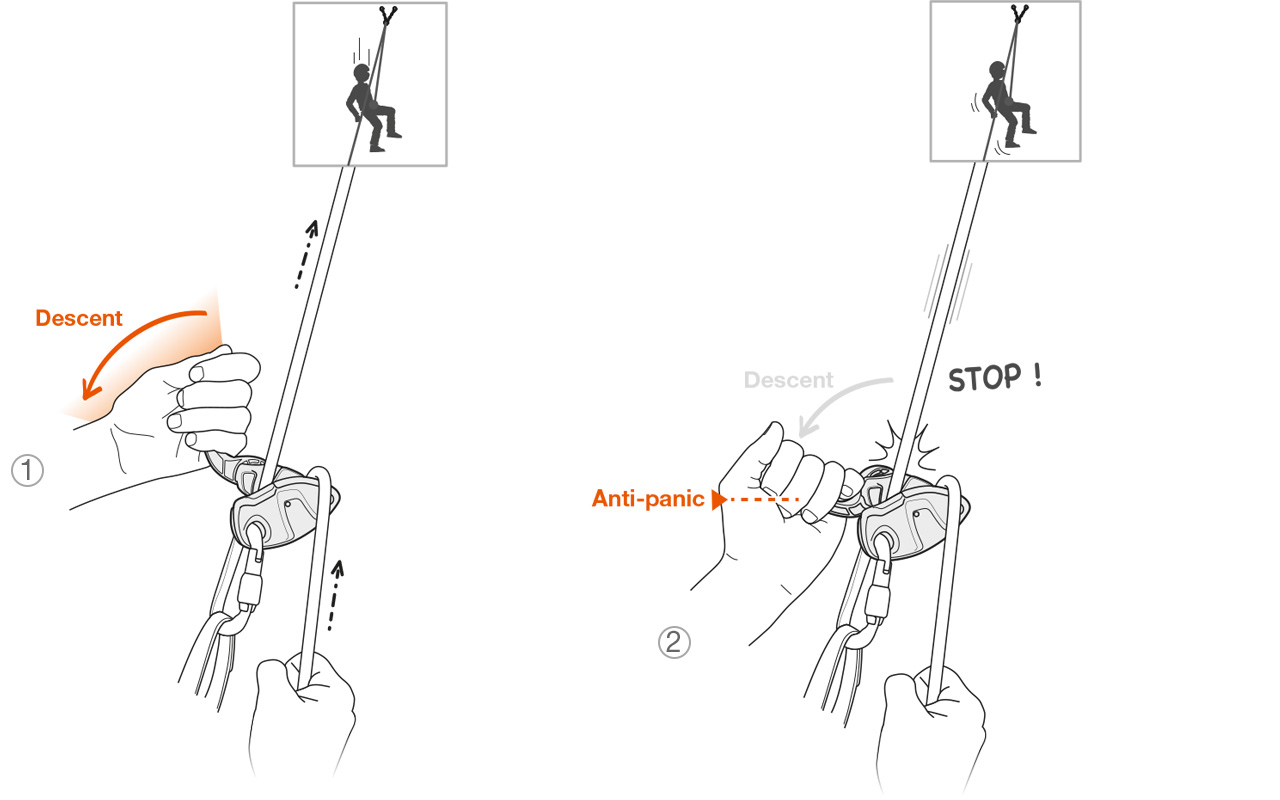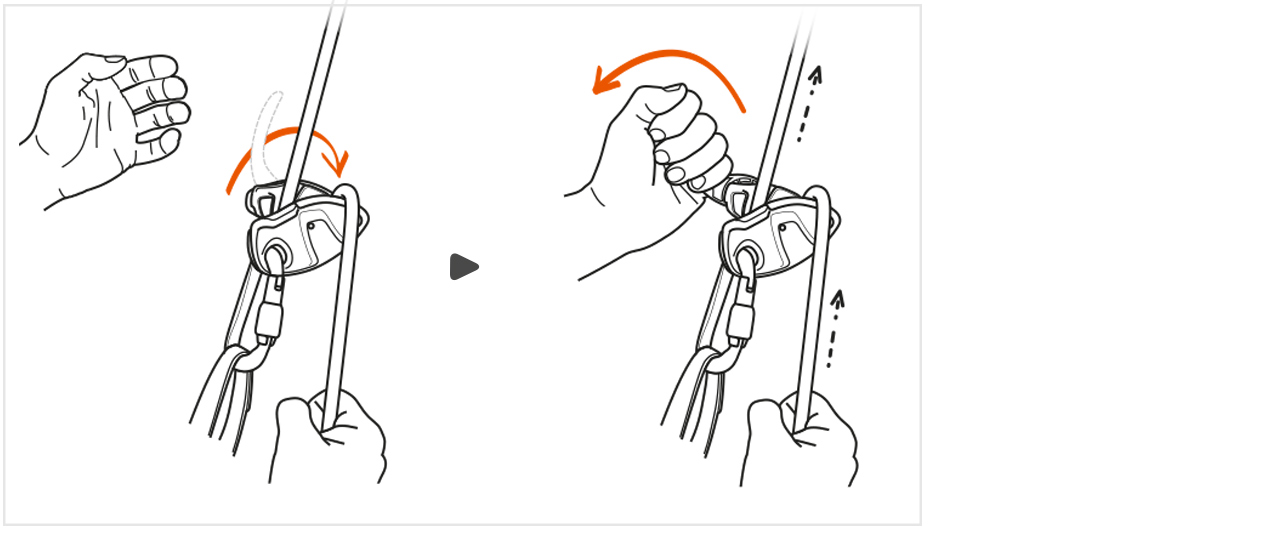 Lowering
Triggering the anti-panic mechanism
To resume lowering
Exceptional cases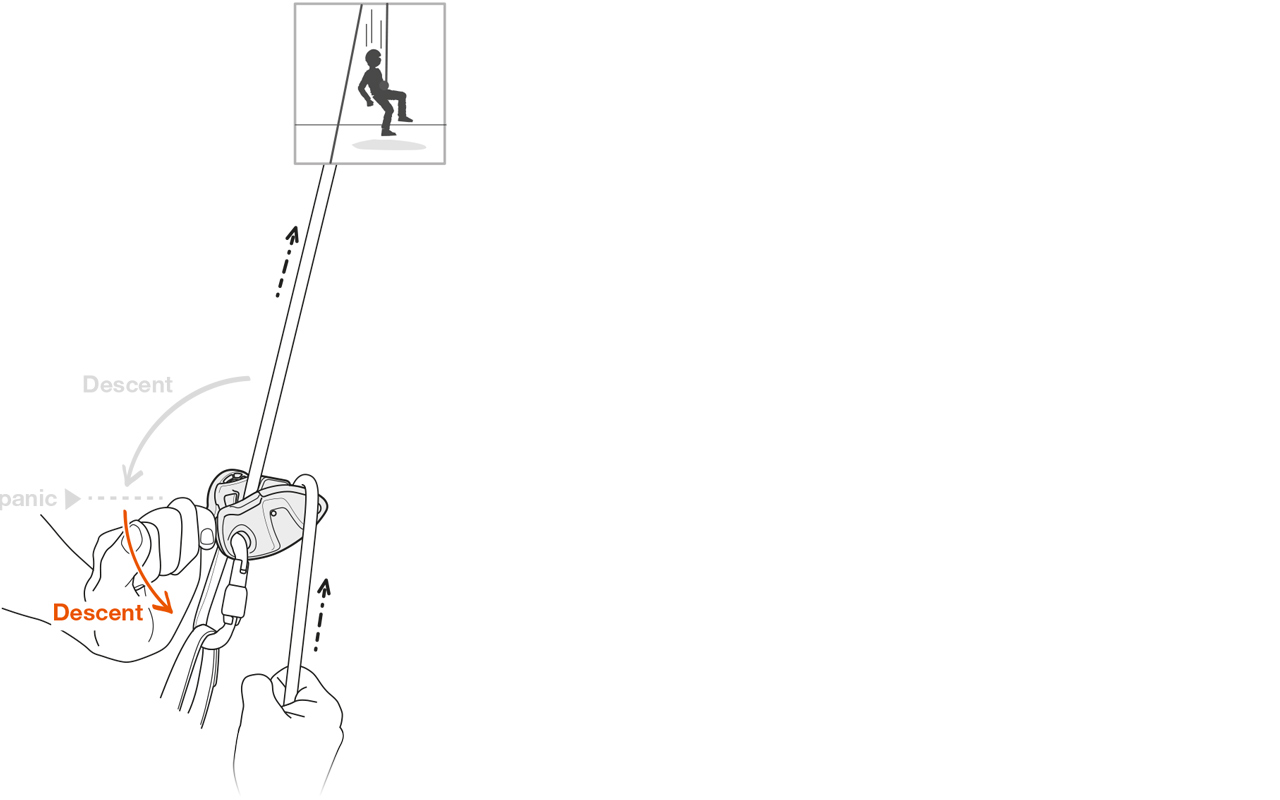 In certain exceptional cases (e.g., when approaching the ground, if there is rope drag, or with a lightweight climber) belayers may unintentionally trigger the anti-panic mechanism. To unblock the rope and complete the lower, you can pull the handle completely back. This overriding of the anti-panic function is for exceptional use only.
ALWAYS HOLD THE BRAKE END OF THE ROPE​
---
BELAYING WITH ANY SINGLE ROPES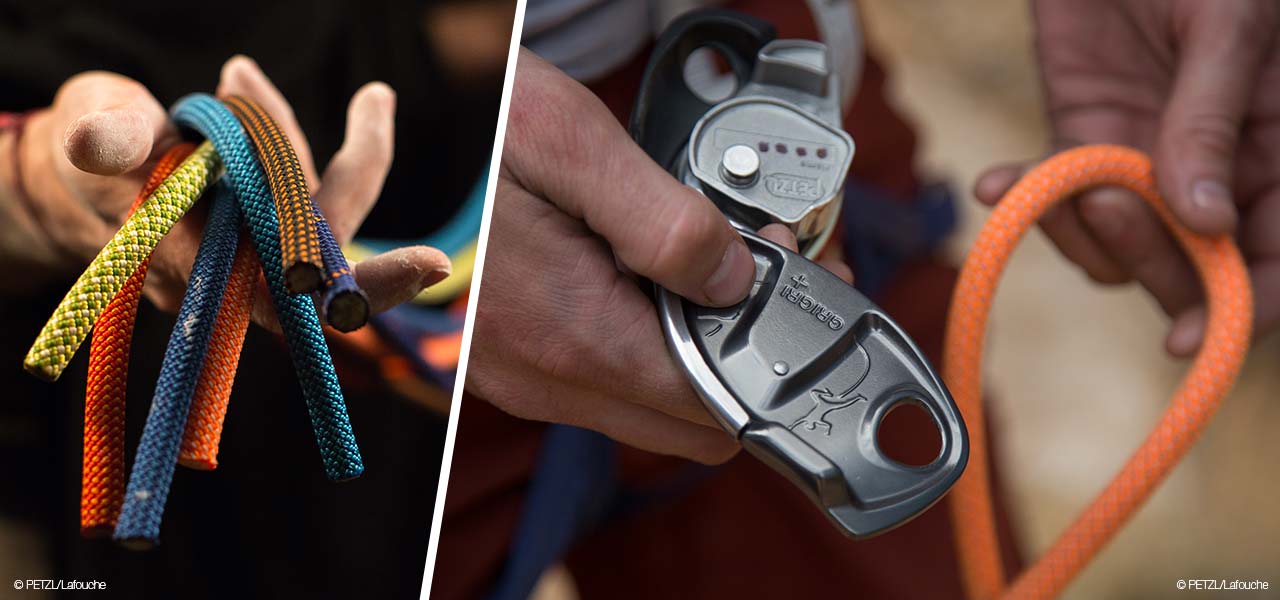 The GRIGRI+ can be used with all single ropes. It is optimally designed for 8.9 to 10.5 mm diameter ropes.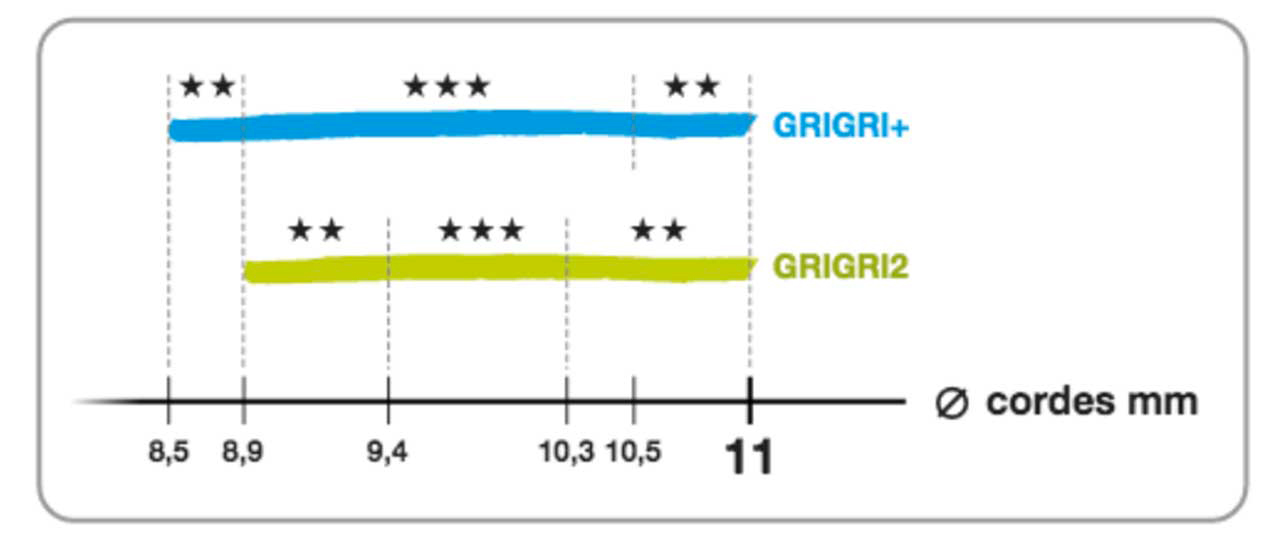 Compatibility between your GRIGRI and the rope used is not only related to the rope's diameter. Rope texture, sheath treatment on new ropes, humidity, wear and tear, and freezing all play a key role in how your GRIGRI functions when belaying or lowering.
Every time you use a rope different from your usual rope, be careful and take the time to become accustomed to belaying or lowering with this rope.
Included in this article