Using the ZILLON lanyard in single mode
Warnings
Carefully read the Instructions for Use used in this technical advice before consulting the advice itself. You must have already read and understood the information in the Instructions for Use to be able to understand this supplementary information.
Mastering these techniques requires specific training. Work with a professional to confirm your ability to perform these techniques safely and independently before attempting them unsupervised.
We provide examples of techniques related to your activity. There may be others that we do not describe here.
The ZILLON lanyard is certified to the EN 358 Work positioning lanyard standard, so it has passed the single-mode tests, in particular the locking test under a 5 kN load: load held for 3 minutes with slippage less than 50 mm.
On the other hand, it is designed to function optimally when used in double mode, especially the fluidity of the unlocking process.
When used in single mode, if the user's weight is entirely or mostly on the lanyard, the unlocking process is significantly less fluid than in double mode. It is thus recommended to use both hands to operate the lanyard, with one hand holding the free end of the rope. In more extreme cases, a Munter hitch on the free end will allow for smoother movement.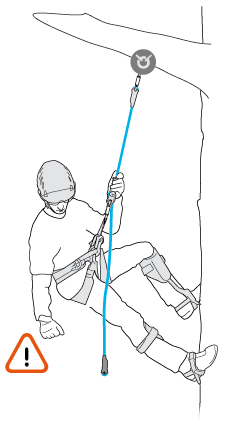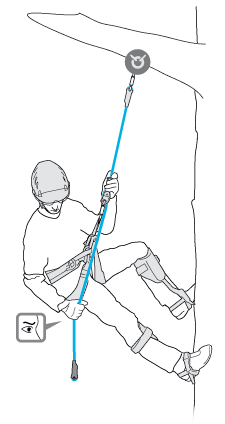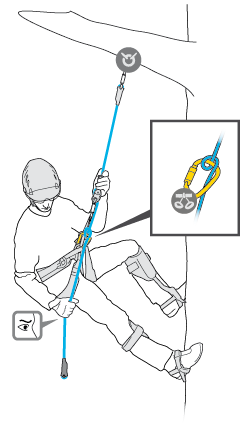 Warning: in single mode, if the device is unlocked too abruptly, the user can clench the friction chain and fall the entire length of the lanyard, with a risk of hitting an obstacle.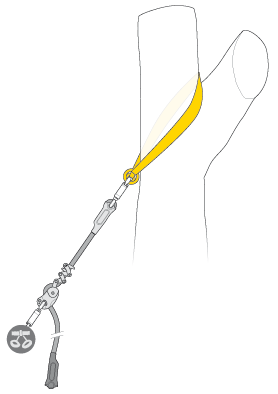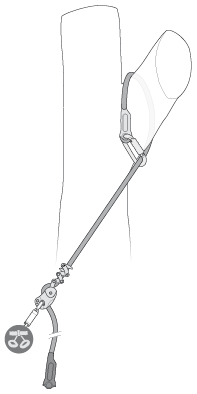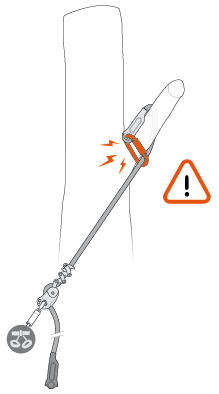 For single mode use, the ZILLON lanyard can simply be attached to an anchor. The lanyard can also be hitched around an anchor such as a branch. In this case, beware of incorrect connector positioning.
Included in this article