GrimpDay 2016: a big win for team Spain
GrimpDay is an international event that brings together rescue professionals from around the world (firefighters, first responders, the military, and police). In the Belgian city of Namur, attending teams faced off in a variety of competitions that focused on the unique skills required to conduct rescues in a hazardous environment. In June 2016, this major event in the world of mountain rescue celebrated its 10th edition. In this interview, team Espeleosocorro Andaluz from Spain talks about their experience participating in GrimpDay for the first time and winning.
September 22 2016
Technical rescue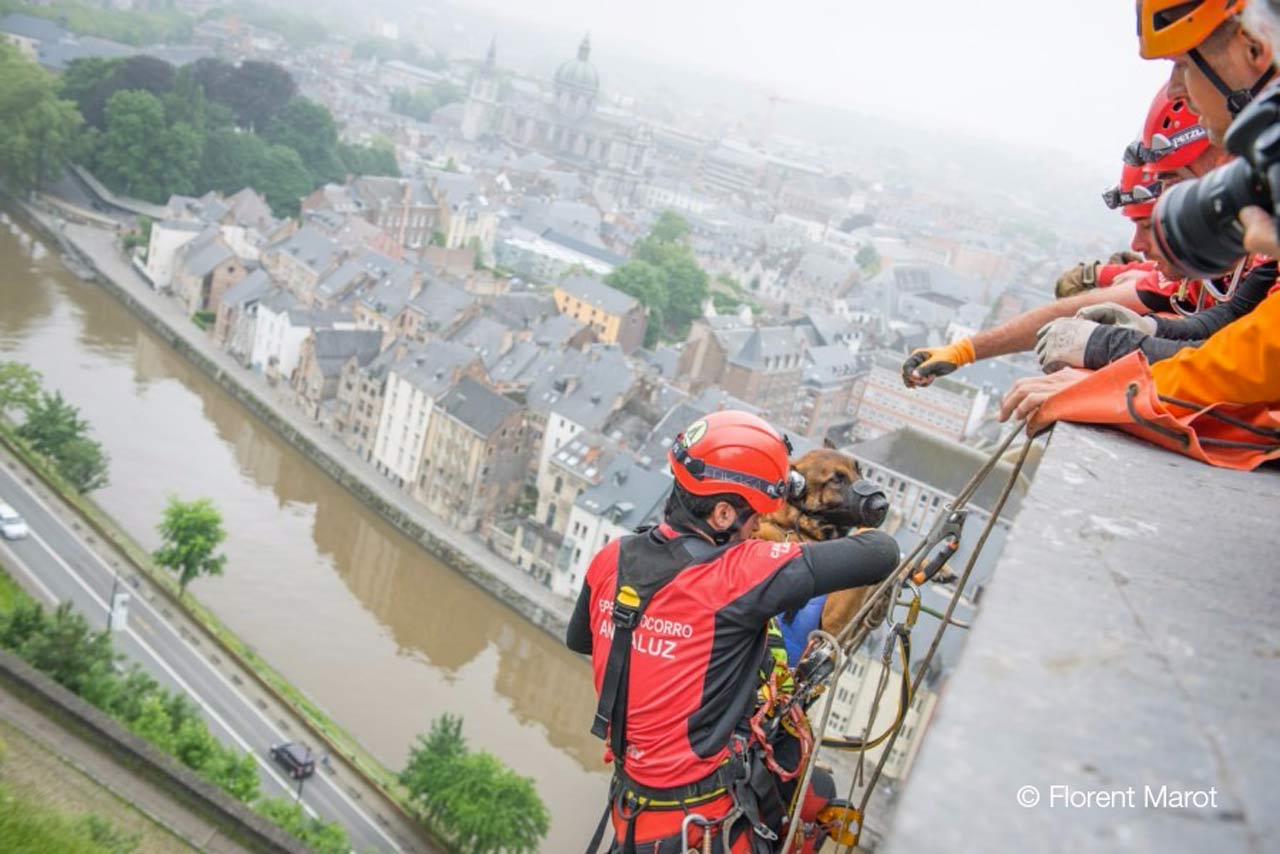 A short introduction to a caver's paradise: Spain
Riddled with caves and underground mazes up to 1000m deep and 100km long, Spain is a caving and canyoning paradise. Today, the country counts more than 10,000 enthusiasts who regularly participate in these two activities.
Caving offers access to wild, often unexplored regions where scientific research and expert rope technique join forces. To improve in this activity, proper training and fitness are essential. However, an accident is always possible, requiring highly complex and involved rescue operations in most cases.
Where caving is popular, properly trained rescue teams are necessary. Spain counts 11 rescue groups who work together on rescue operations. All individuals involved are caving specialists as well as volunteers who all share a common passion for caving.
In 2011, Espeleosocorro Andaluz organized a rescue 500m underground, the deepest rescue in Spanish history. The operation required 150 people from a number of rescue teams and groups such as Espeleosocorro, GREIM, local firefighters, UME…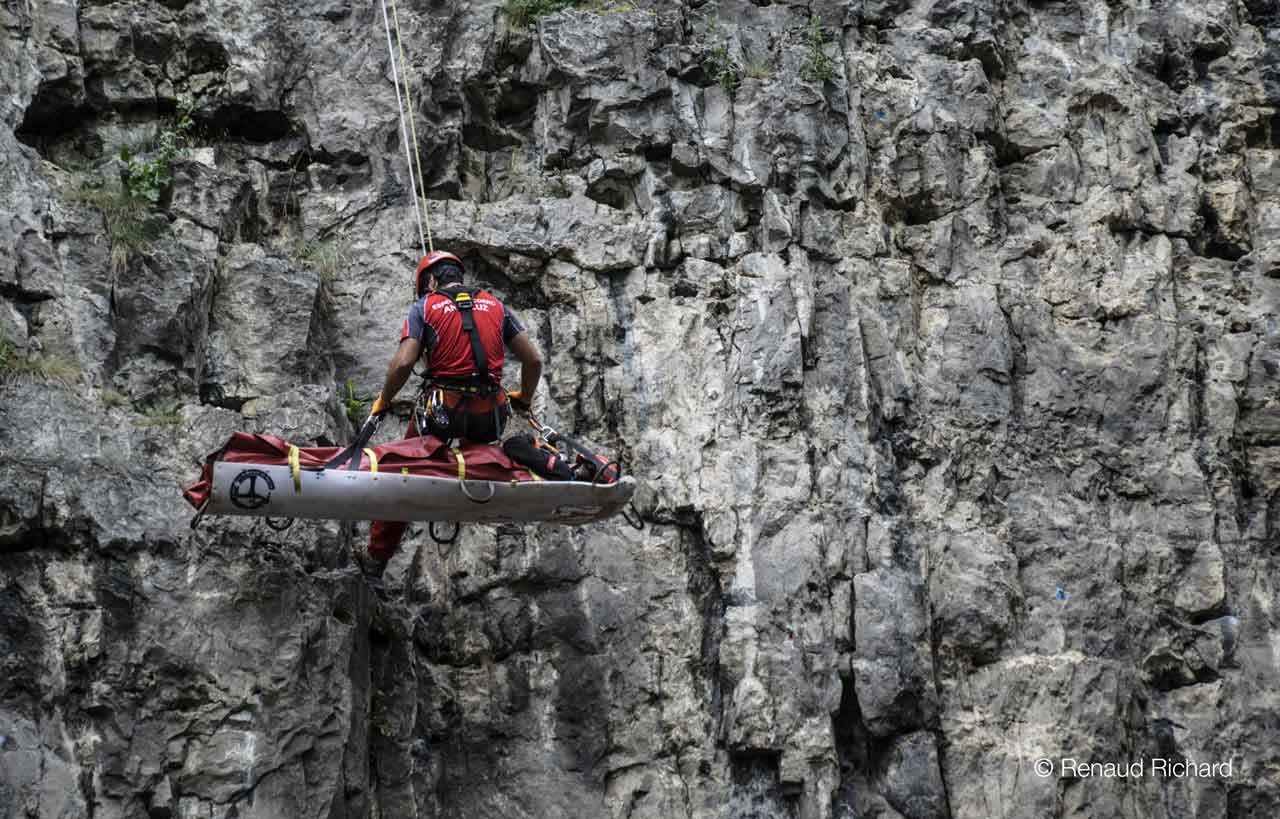 Espeleosocorro Andaluz, a passion more than a profession?
Our rescue team, Espeleosocorro Andaluz, includes 49 volunteer cavers. None of us work as rescue professionals. We are committed to rescues since we know the caving environment like the backs of our hands and understand the difficulties involved in underground rescues. We consider it a moral obligation to do everything possible to help out another caver in need.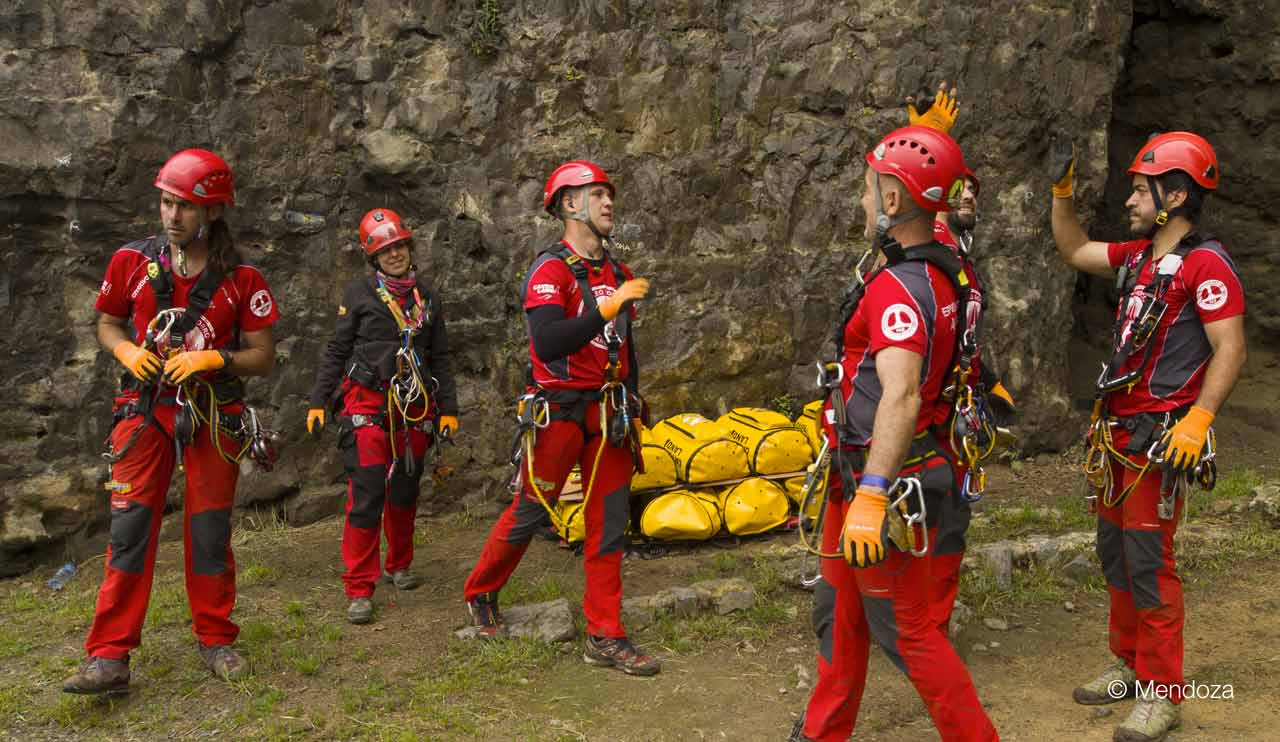 What gave you the idea to participate in an international event like GrimpDay?
It all started in Sevilla, Spain, a few months before the event, at the Challenge II Rescueday Trophy, a competition similar in style to GrimpDay, and open to all rescue teams on the Iberian Peninsula. Since it was being held near where we live, we decided to participate. We thought that it was important to represent team Espeleosocorro Andaluz. So we started training for the event. We performed incredibly well and ended up winning the competition.
This victory gave us the hope and motivation to participate in GrimpDay, an event that we consider to be the world's foremost competition. However, one's dreams and the realities of everyday life are often at odds. Between everyone's job, family, availability, and the cost of the competition, participating in the adventure was far from a sure thing. Nevertheless the force of 7 bona fide dreamers is hard to stop...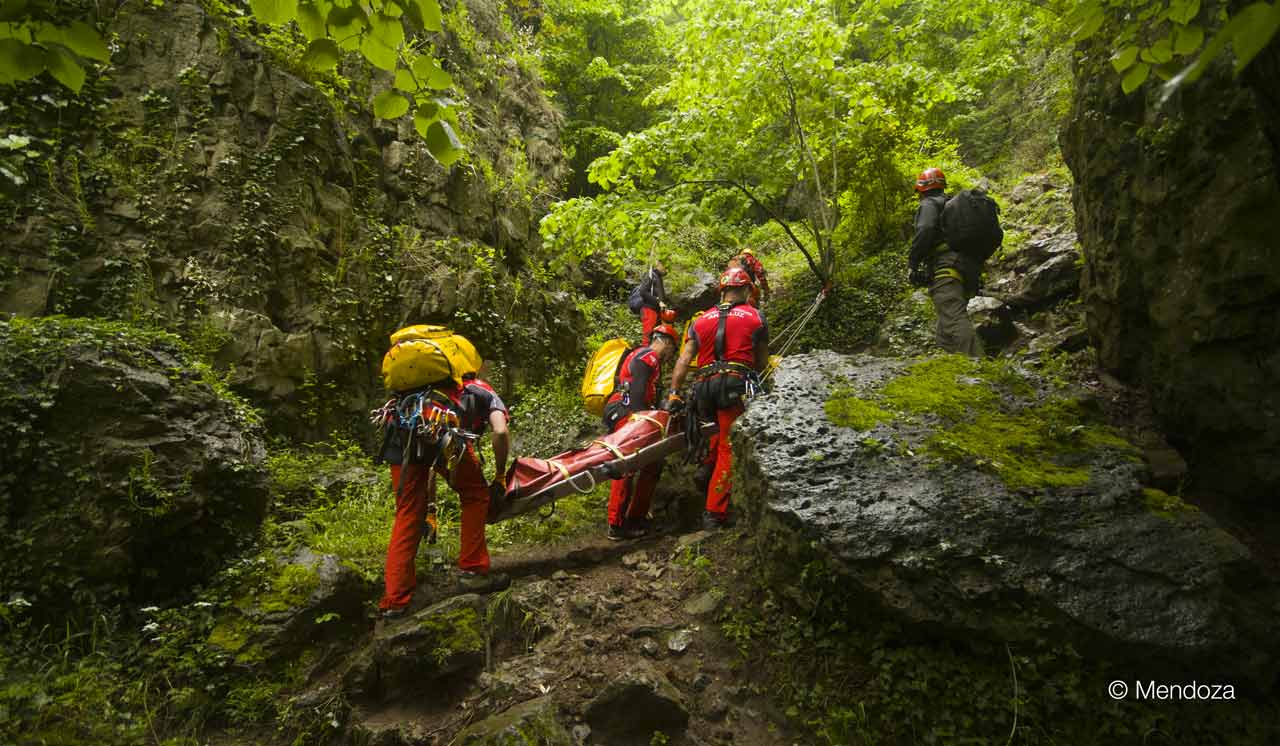 You specialize in caving rescues, but GrimpDay requires being able to perform in other hazardous environments, such as in an urban or industrial setting. How did you adjust to these different types of rescues?
This is perhaps what required the most effort. Even though vertical rescue techniques are the same whatever the environment (urban, cave, or industry), in the field there are huge disparities due to the standards and regulations framework for each. This forced us to change all of our PPE*, to expand the range of rescue equipment we use, and to adapt our rigs and procedures.
**Personal protective equipment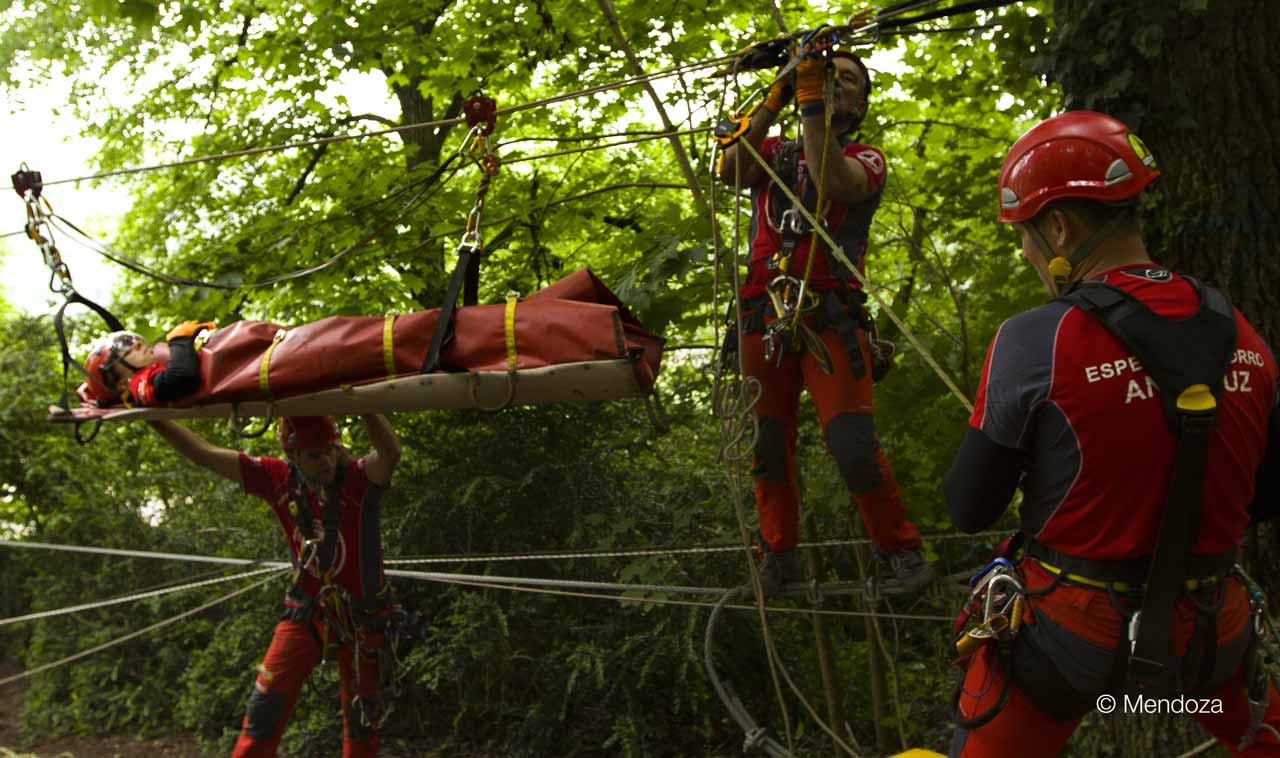 What did GrimpDay provide you?
GrimpDay is a truly extraordinary experience. Anyone involved in rescues should attend the event as a participant, organizer, or just a spectator. Everywhere around us we could feel the rescue atmosphere. We met people from other countries with whom we share similar interests. We learned with them, and discovered new rescue systems and techniques very different from what we use.
GrimpDay also allowed us to form a tight knit, unified, high-performance team. We trained a great deal beforehand and were able to enjoy the results of our hard work during the competition. In addition to creating a solid team, this event allowed us to perfectly master the maneuvers needed, to optimize each technique, and to understand right away who needs to do what. The goal is for a rescue team to work quickly and in sync. In the end, this type of event is the perfect excuse to train a lot and to improve one's skills.
The event truly deserves is place as the world's greatest rescue competition!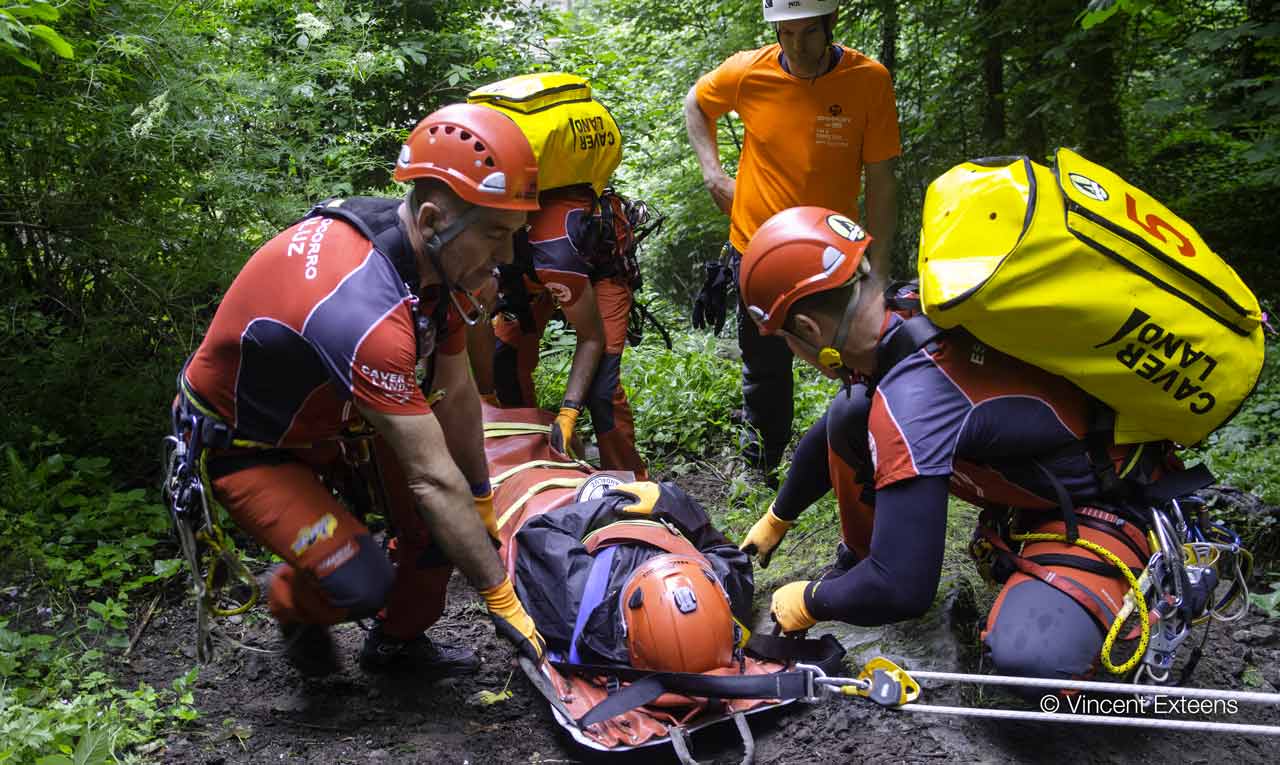 After this initial experience, what is in the team's future?
In terms of competition, we're not really sure. Our motivation to relive the experience is even greater than before participating in GrimpDay. We are still more than inspired to continue to work hard to improve. So for next season, we'll try to gather the necessary resources to once again partake in the adventure. For now, we will continue to train with everyone who is part of Espeleosocorro Andaluz!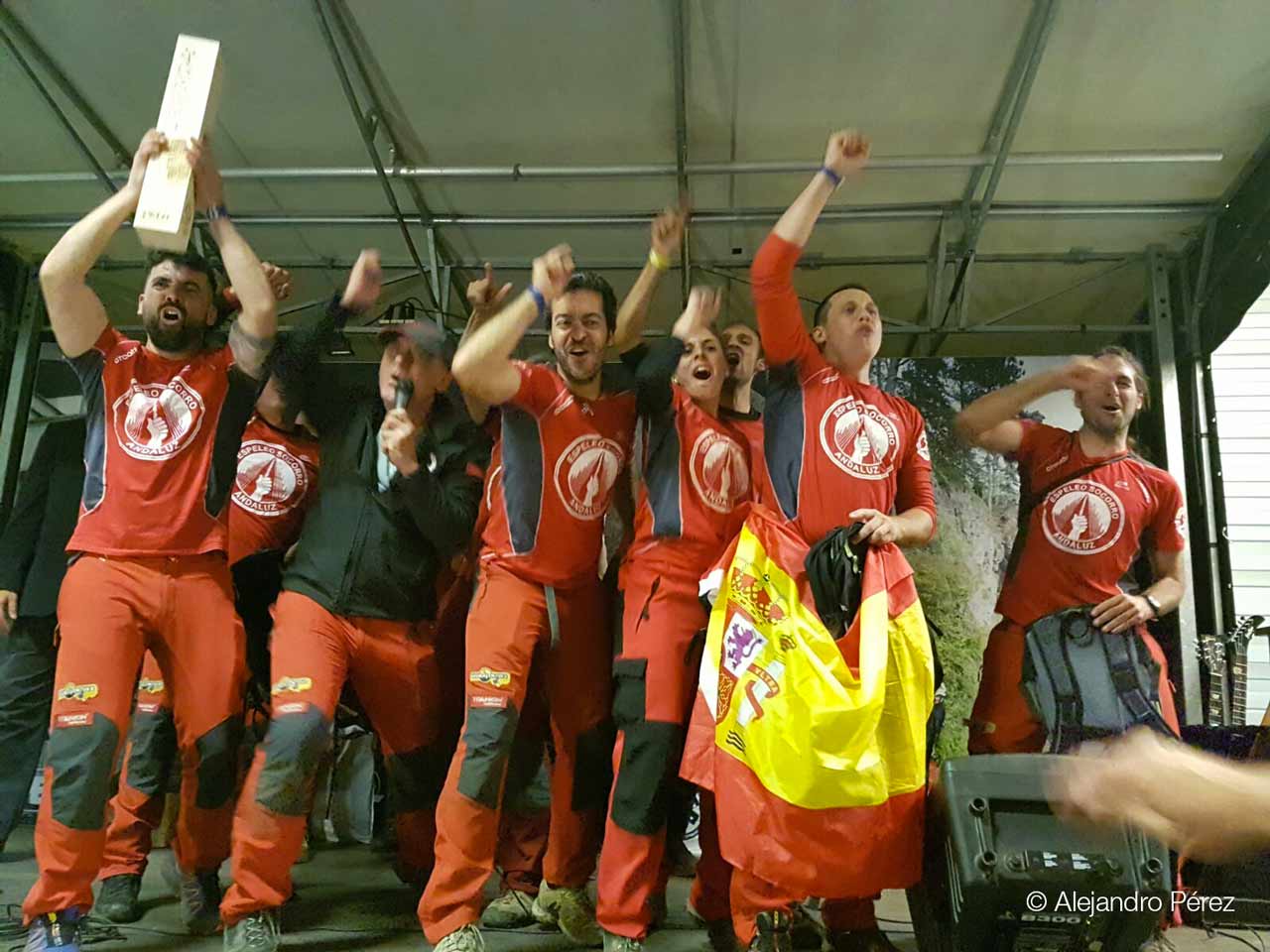 Watch the video for GrimpDay 2016
GrimpDay 2016 Namur ( Belgium ). Espeleosocorro Andaluz First Place from Diego Mendoza on Vimeo.
Included in this article