How FACE2FACE technology makes your job easier
For the past 50 years, Petzl has been designing innovative solutions to make working in the dark easier and more practical. True hands-free lighting has now become a reality with FACE2FACE technology.
May 6 2020
Rope access and confined space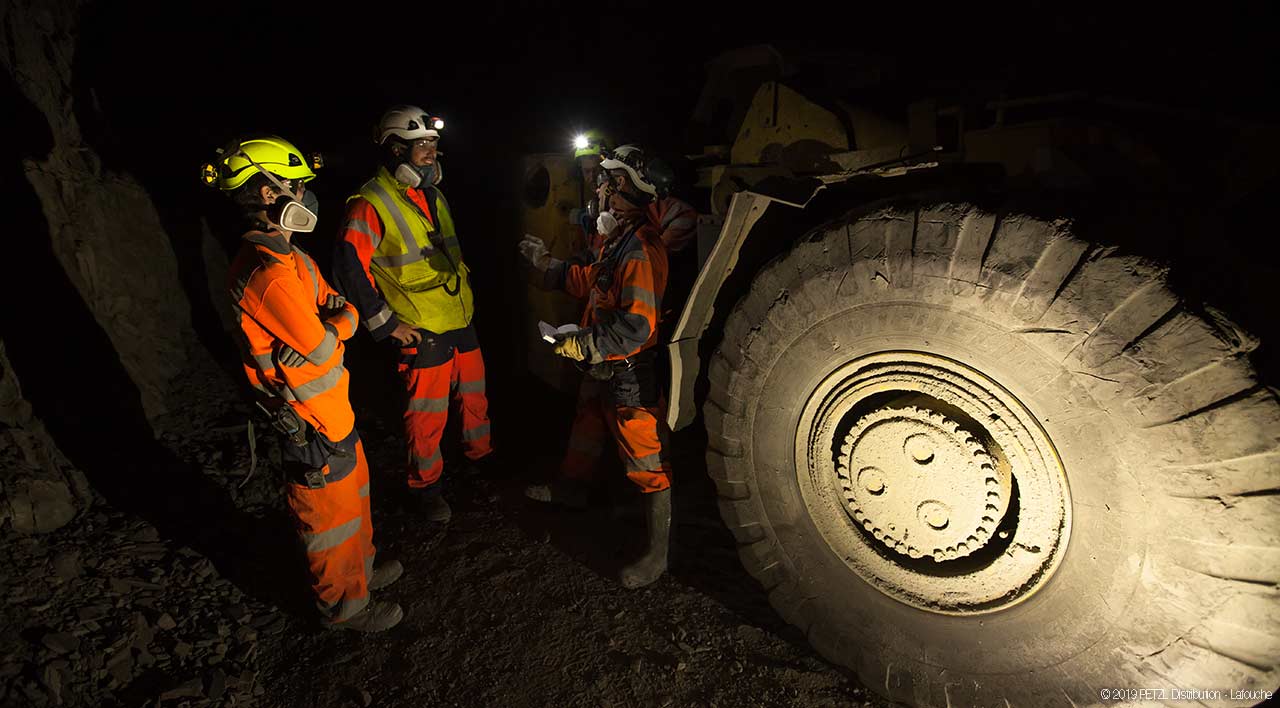 Innovation means focusing on headlamp ergonomics.
For example, designing a headlamp with a large, easy-to-use knob, even with gloves on, that provides access to every mode and lighting function. Innovation also means continuously improving optics quality to offer maximum visual comfort, testing each headlamp individually to guarantee that it complies with our high standards, and offering a full line of products capable of addressing any and every situation, including those specific to explosive environments.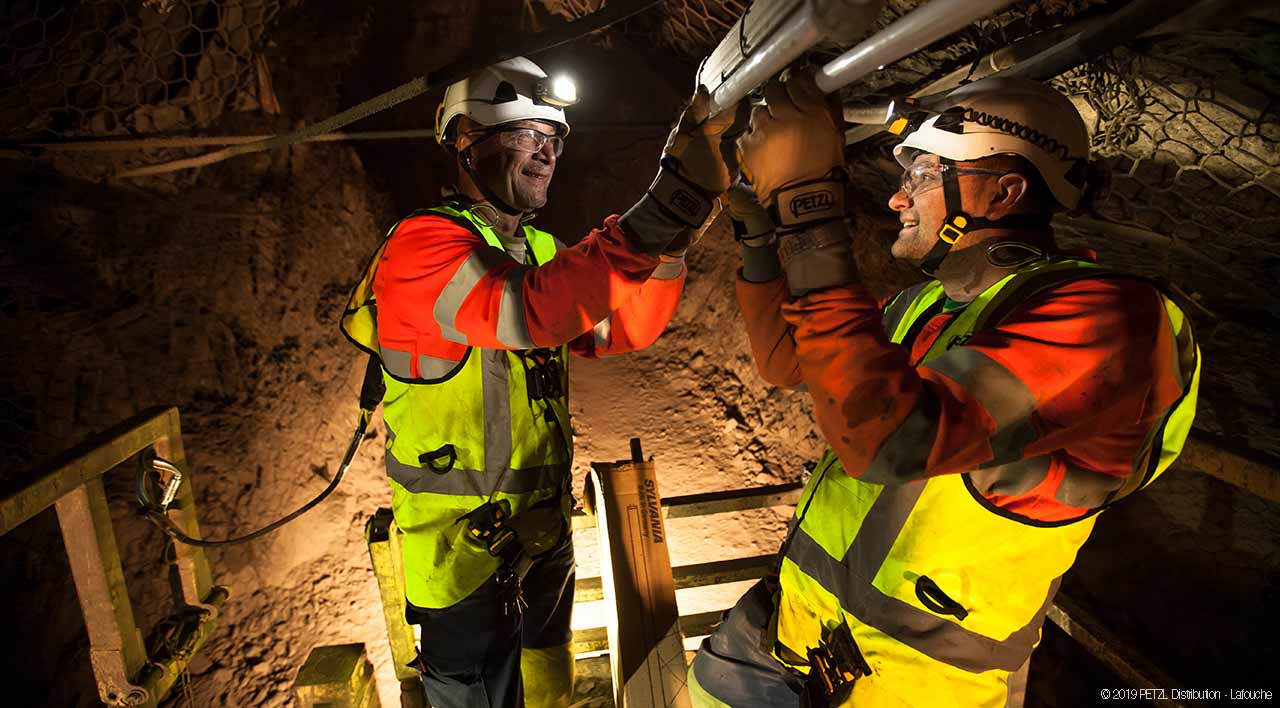 For Petzl, innovation also (and especially) means developing new technologies.
This is why we developed FACE2FACE technology, a headlamp function that prevents two people from blinding each other. Once activated, this function triggers a sensor capable of detecting other DUO headlamps located within an 8-meter radius and then dims brightness levels automatically when the headlamps face one another. Brightness levels return to normal as soon as the lamps are no longer within each other's fields of view. Can you think of a better way to create a more comfortable work environment for teams operating in the dark? No more risk of blinding your colleagues and no more need to fiddle with your headlamp every time you cross paths or need to speak with a coworker. Here is what one manager at the tunneling expert firm, Besson Michel, has to say:
"Last year, when digging a wine cellar, we used the DUO headlamp's FACE2FACE function for the very first time. It kept us from blinding each other when standing or speaking face-to-face. This has been a genuine revelation both in terms of visual comfort as well as when a manager needs to explain a document to a coworker or direct a new team member during training."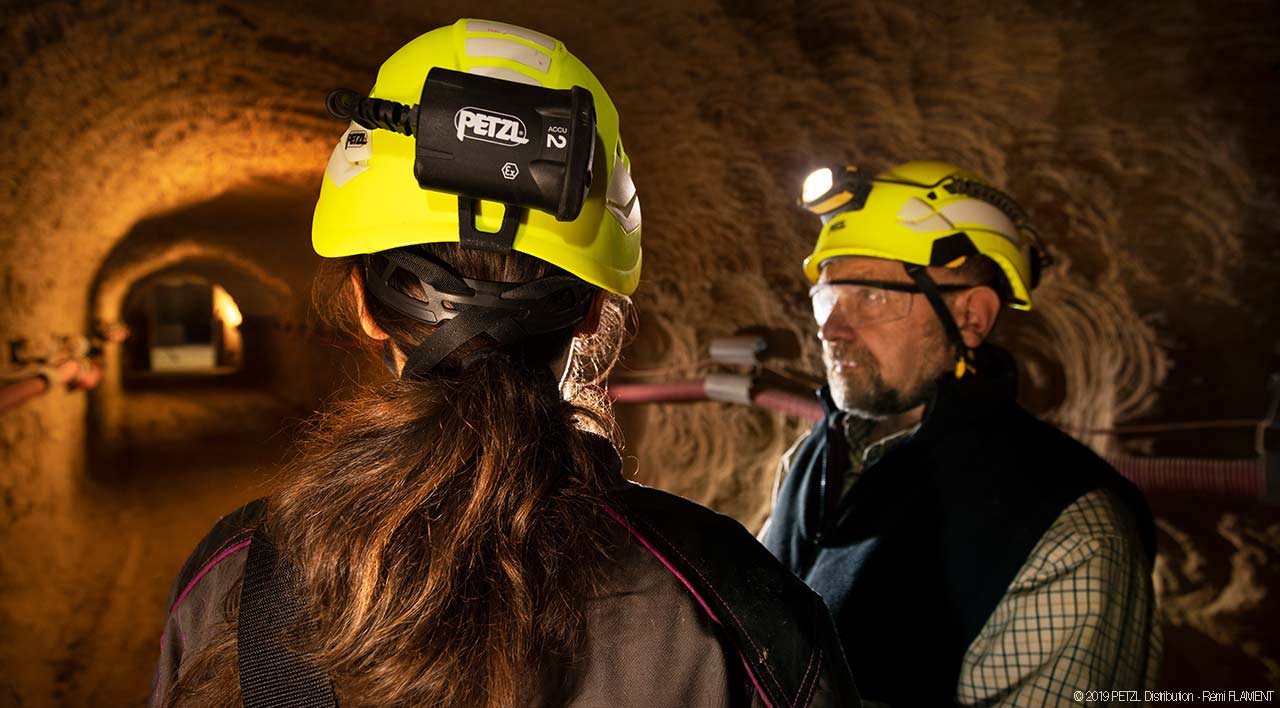 Innovation makes all the difference...
For professionals, greater efficiency, increased comfort when working, and reduced risk are important aspects of the work environment and also provide a competitive advantage. Within Petzl's full line of lighting products, all DUO headlamps (DUO S, DUO, Z2, and DUO Z1) are equipped with FACE2FACE technology.