Petzl America RopeTrip 2020 US & Canada Series Recap
The Petzl RopeTrip takes place every two years at the Petzl Technical Institute in Salt Lake City. This year, more than thirty rope access technicians, arborists and rescue technicians participated in the 2020 RopeTrip US & Canada Series.
February 28 2020
Rope access and confined space
Video: Ben Neilson // Images: Paulina Peña
RopeTrip is one of the most exciting at-height competitions in North America. Not only do teams from the United States and Canada get to compete in challenges that simulate real-life scenarios, but it's a time for experts to network and attend hands-on clinics and presentations.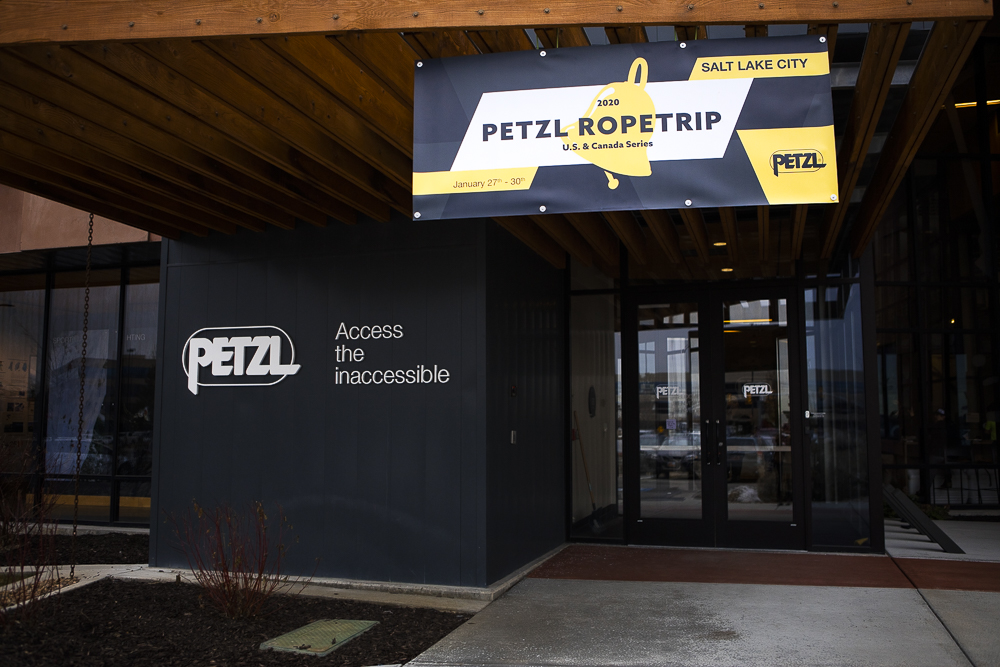 On the first day, teams began to trickle into Petzl America in the late afternoon. After a few mandatory protocols (skills check, waivers and PPE inspection) the first challenge took place; speed climbing. Every participant had a chance to race up and down a 45 foot rope, with Ryan Torcicollo locking in first place with just over 23 seconds. Keith Luscinski, PTI Manager, started the evening off with a welcome speech recounting his time working in -10° F and reheating his toes in a hot bath before going back out to work. Following the speech, dinner was served and teams had a chance to socialize. Marco Botha, representing South Africa on the Acuren Canada team, said "this event is about connecting and building bonds with people. The competition is whatever," Botha said with a flick of his hand, "it's really about the community." 
The second day was action packed, with four scenarios awaiting teams: Ski Evac, Solar Perplexus, Tower Of Power and Skill Stretch.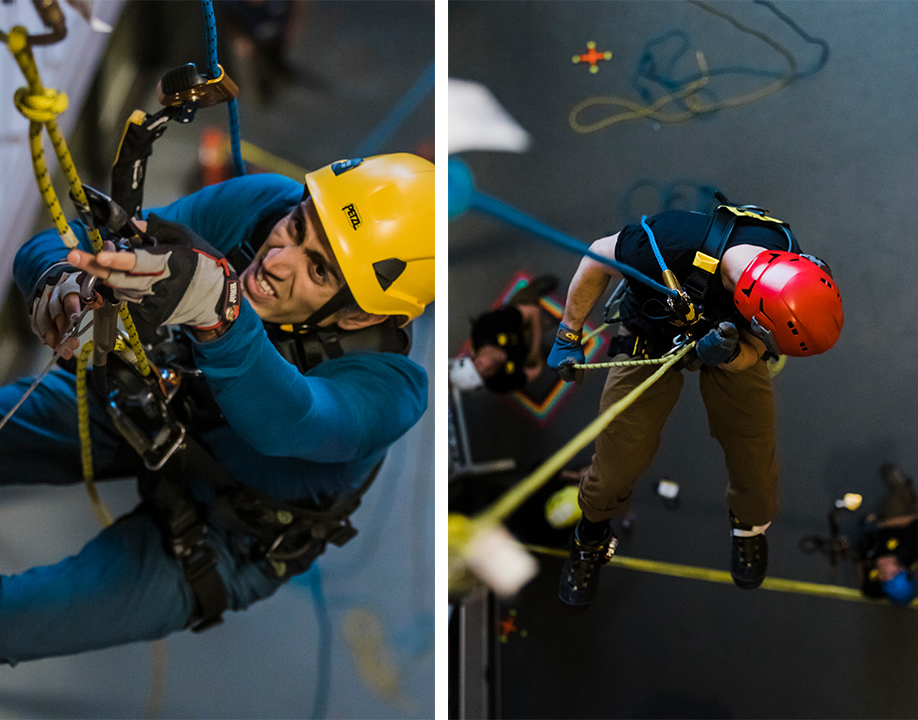 The Ski Evac, located in Petzl's courtyard, was the chilliest event; especially for some very trusting Petzl employees as they awaited their rescue. "Being in the chairlift during the Skivac was a really cool experience. Getting to watch the teams work up close showed just how dialed these guys are, they are experts at what they do. I had the best seat in the house," said Chris Rogers, CSS Rep for the Professional Division.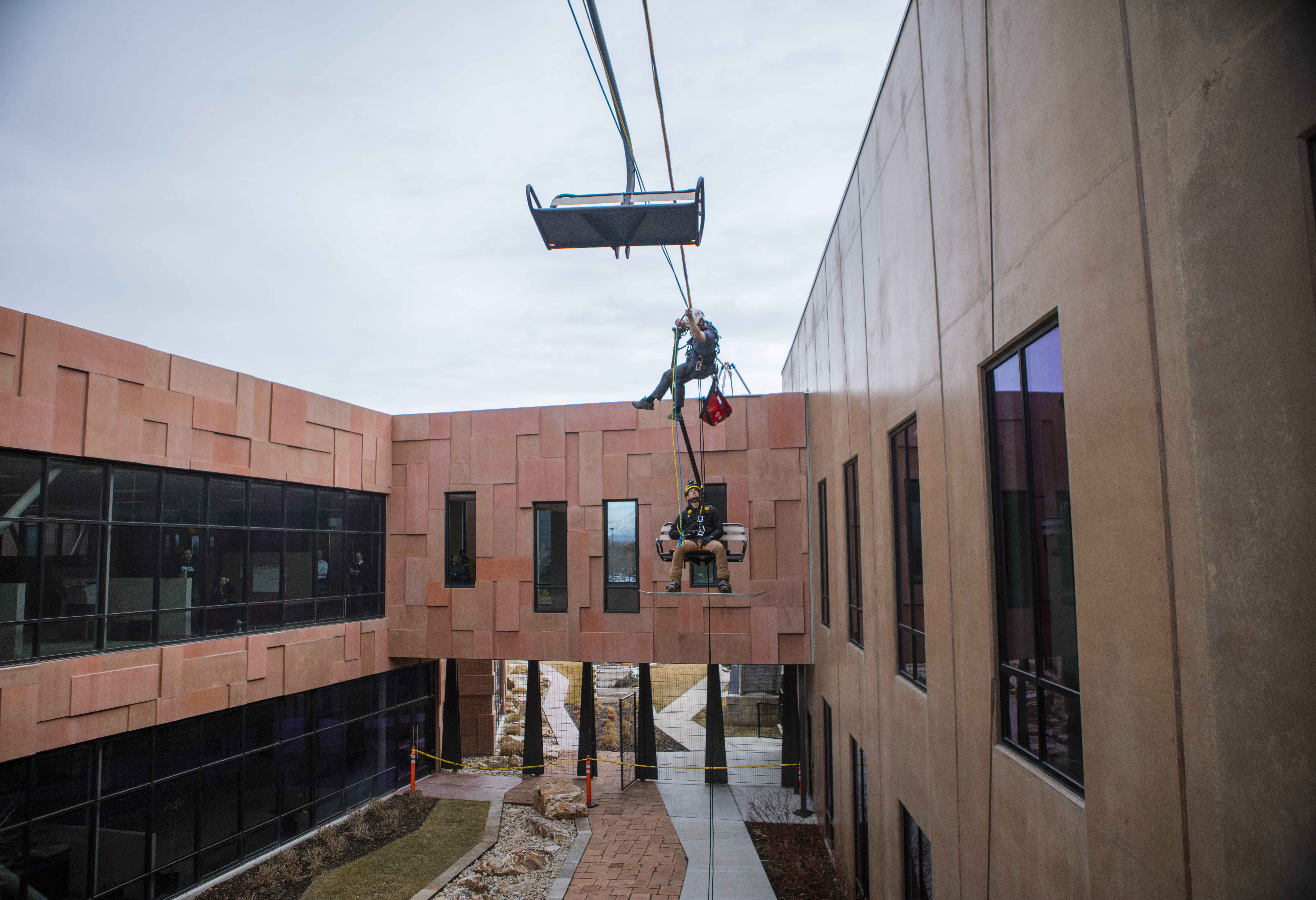 Micah Rush, founder of Peak Rescue and an IFMGA Mountain Guide, was the first competitor to complete the Solar Perplexus challenge, which gave his team a ten point advantage. "There are things I would've changed, but we all learned," Rush said. Christopher Steinhoff, a teammate, pointed out that Rush, with more than 20 years experience, didn't really have a choice in the matter. "We said, what's the hardest challenge here? Micah is going to do it." 
The Tower Of Power, tucked behind the climbing wall in PTI, didn't depend on brute force, but rather communication between teammates and a steady hand. A red marker, attached to a powerline insulator, was manipulated by the person at-height. While the person on the ground provided verbal directions as to where the marker should drop to get the most points possible. Craig McCallum, an SLC local on Acuren Team USA, said this challenge was, "really meticulous with lots of moving parts." 
Skill Stretch was, essentially, how fast you could complete some specific SPRAT Level 1 elements. From ascending, to passing knots, to a rope-to-rope transfer, to horizontal aid climbing, to a deviation and re-anchor and to a simple pick-off rescue.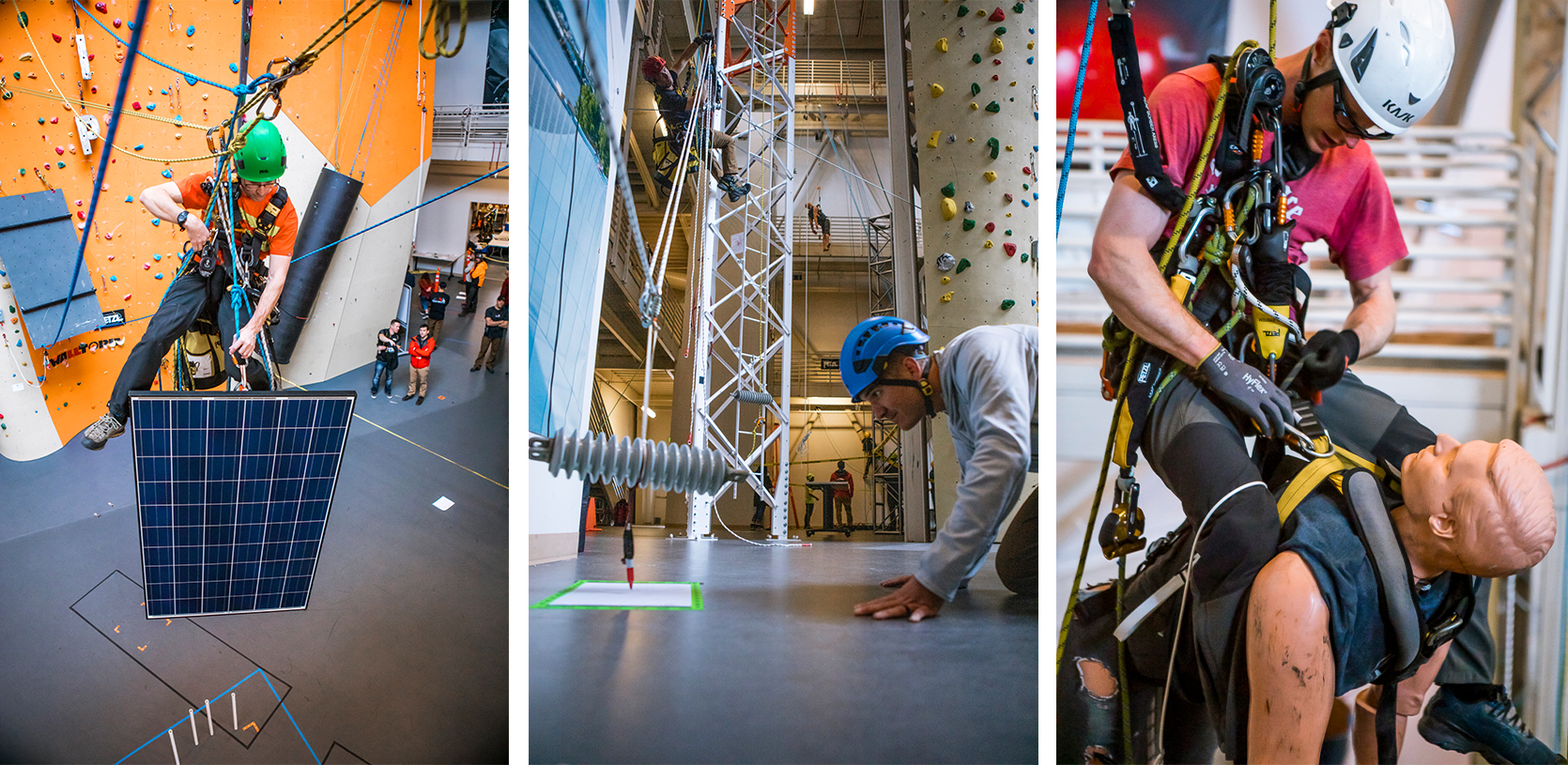 The third day was the semifinals and finals. Four teams made it into the semi's; Mistras RAC, Abselion Team USA, AllWest and Acuren Canada. With two teams going head to head, the goal was to use the MAESTRO to haul and assemble, while aloft, an 8 foot, 6 foot and 2 foot box truss pieces and using guidelines to tension the assembled pieces in place. To win the challenge, teams had to place a flag on top of the structure using hands free positioning.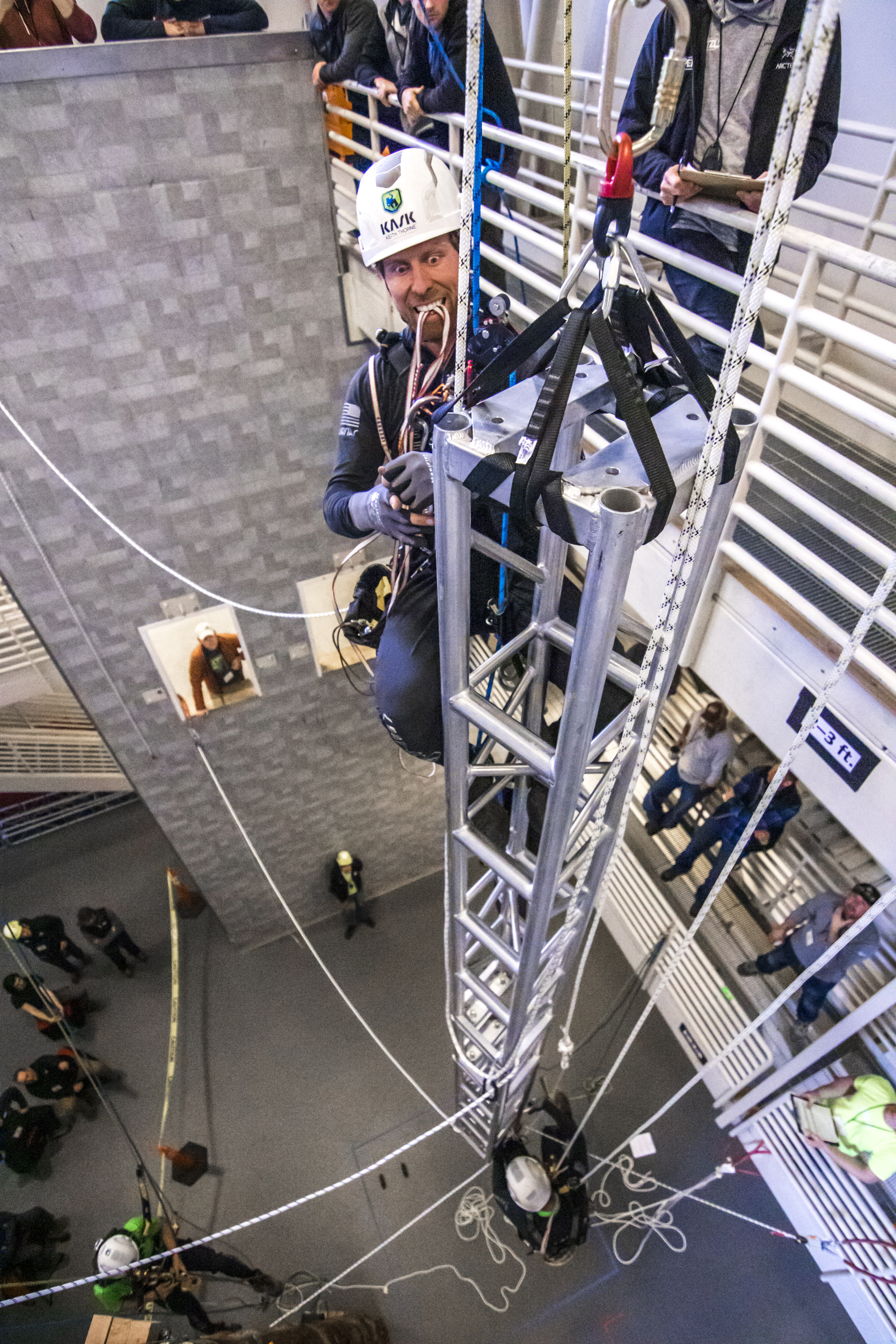 The final challenge was a wonderful display of ingenuity from PTI and great skill from the final two teams: Abseilon Team USA and Acuren Canada. Since this was the summation of three days of challenges, the crowd was the biggest yet, lining the second and third floors to spectate and cheer.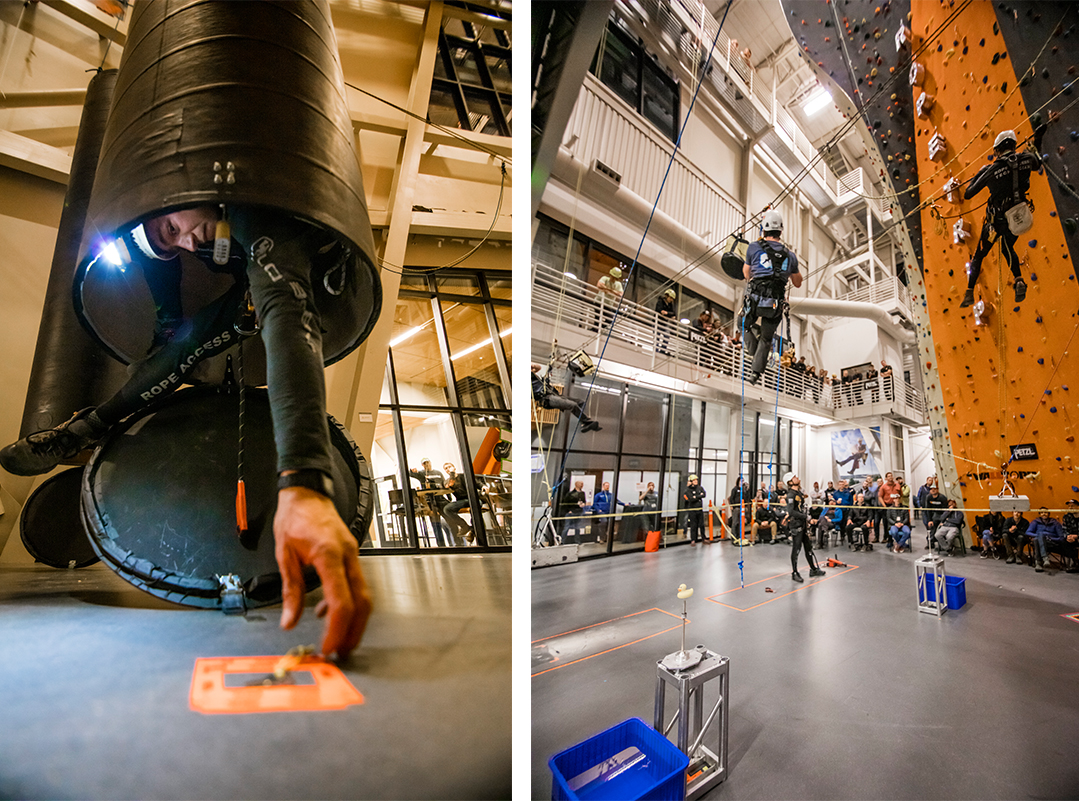 Teams started on the same end of PTI and used re-anchor ropes to access a track line until they reached a suspended confined space. Both teams lowered a teammate into the confined space remotely. From there, they had to find a 4-digit code, to get a key, to get a drill, to then install COEUR PULSEⓇ  removable anchors into a 165 pound concrete block. The block, then had to be carefully managed using a cross haul method to gently hit a rubber duck, land in a specific zone and then pop a confetti-filled balloon.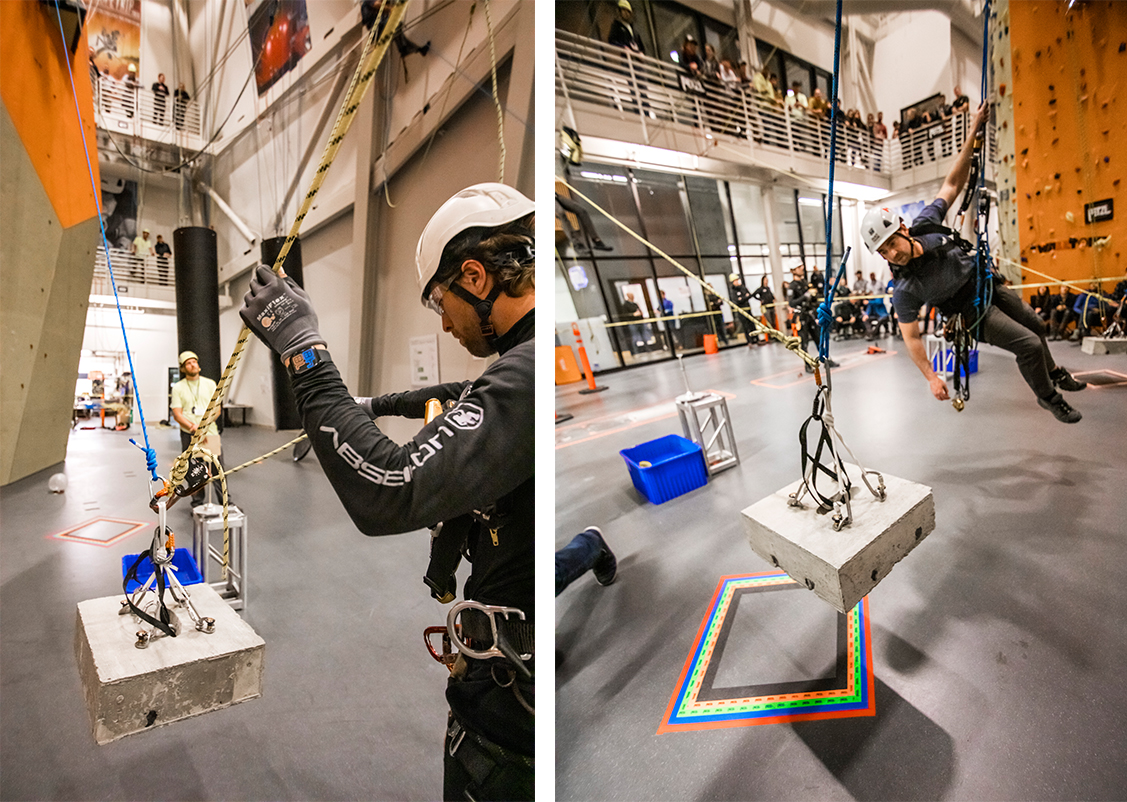 The final day was full of clinics and presentations with Petzl America staff leading dynamic and static testing and anchor systems. Guest presenters Micah Rush, showed side-by-side comparisons of commonly used reeve systems for tensioned lines, and Steve Crandall, Captain of the SLC Fire Department, presented with Brian Cruikshank, the Technical Director of Petzl, on the importance of assessing applied, resultant forces when using Artificial High Directionals in the directional frame configuration.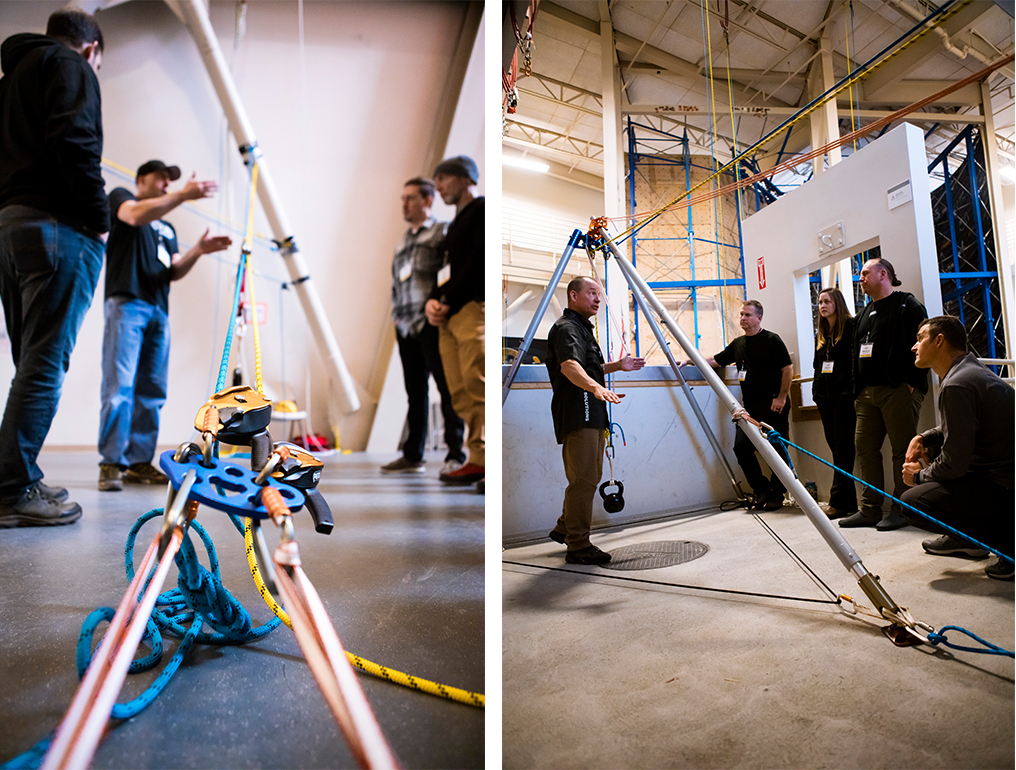 "It's fun to compete in different rope access challenges, but another primary goal of the Petzl RopeTrip is learning and education," said Jeremiah Wangsgard, Technical Information Manager. "The equipment/systems testing clinic in particular gives rope techs the opportunity to see things that they may not otherwise experience outside a facility like Petzl's. While the tests we did were for information only, as the results depend on numerous variables that are difficult to reproduce in each test. We tried to test systems that would be used in the real world and give the rope technicians something to think about as they go back to their everyday job." 
RopeTrip competitions are always an excellent show of diligence, communication and experience. This year was no different. When winning might come down to the difference of a few inches or how fast you can haul yourself along ropes, the good times are aplenty. The winners, Keith Thorne, Wilson Cutbirth and Gregory Fishell of Abselion Team USA, will attend the fifth international Petzl RopeTrip in Singapore, September 28th - October 2nd, 2020.
For more information visit PetzlRopeTrip.com.